My last meal / Ibaraki Prefecture
Takeshi Kobayashi
Japanese pop star Takeshi Kobayashi owns several restaurants in Tokyo and has his own farm, so the soba restaurant he chose for his 'last meal' was bound to be good.
"I love soba – it's like the original organic Japanese food. I used to go to a famous soba shop in Kashiwa. The master there, Abe-san, is unique, a very strong personality. Someya-san trained there and then he opened his own place. I came here and loved the location by the river. It has all the good qualities of the other restaurant but is more relaxed. When I eat here I can taste the clean water, the sunshine and the earth.
People don't associate musicians with good food but when I'm on tour I don't just grab a quick bite and eat anywhere. Maybe it's because I grew up in Yamagata eating natural mountain vegetables and pickles with no additives – the real thing.
I used to stay behind the scenes and only create music in the studio. Then five years ago I started performing on stage. I put my whole body into a performance. It's exhausting. I need my strength – I can't eat junk.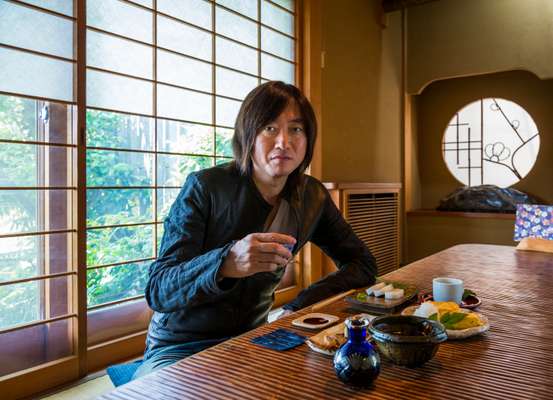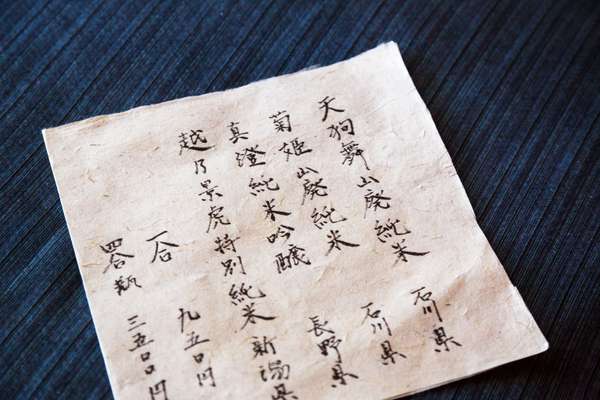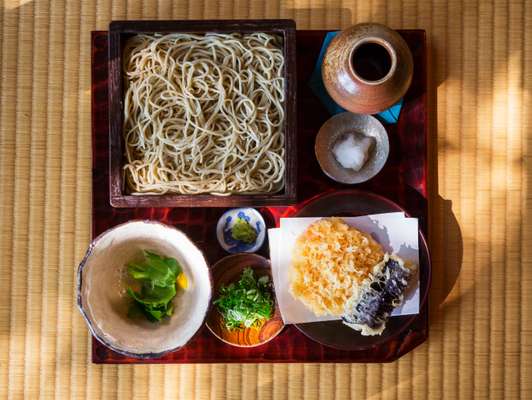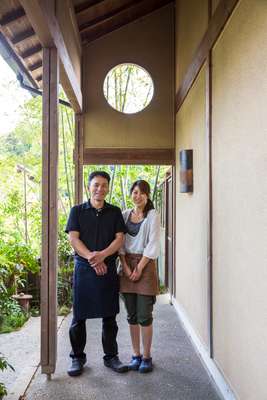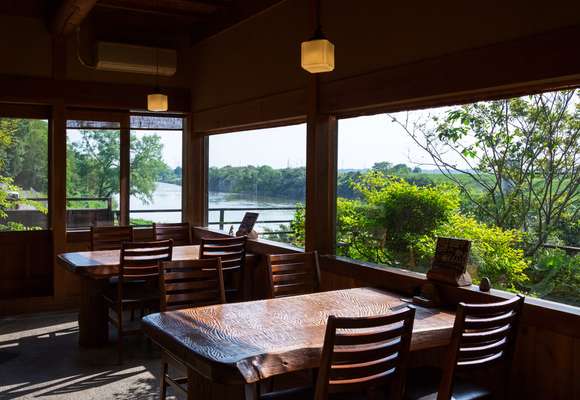 As a boy I was heavily influenced by 1960s music. I have older brothers and they exposed me to musicians like John Lennon, and also Che Guevara and the anti Vietnam War movement. As it turned out, I ended up going into mainstream music at a time when the economy was booming. It was a great time for musicians but I could see it wasn't going to last. We saw the US as this monolithic power and then 9/11 happened. I have an apartment in New York and my family was there at the time. I couldn't get in touch with them for two days.
That changed everything. We decided we should do things for ourselves. We started ap bank [with musician Ryuichi Sakamoto and vocalist Kazutoshi Sakurai] with a fund of ¥100m [€995,000]. It was set up like a citizens' bank.
The idea was to lend people the money for environmental projects and they would do the work. Ryuichi Sakamoto is more academic than I am – we call him the professor. He thinks of 'ap' as 'Artists' Power', but I prefer that it stands for 'Alternative Power' – people doing things for themselves.
I have my own farm in Kisarazu in Chiba. It's 30 hectares – about the size of 10 Tokyo Domes. We grow vegetables and raise chickens. The point of the farm, ap bank and Kurkku – isn't to make money but to have some kind of influence. I want to have good relations with farmers too. They are the people who are really important for a sustainable society.
I'm working with people in Fukushima who've decided to stay in their communities. We're holding several ap bank music festivals this summer and the money is going towards reconstruction projects in Tohoku.
Music is so important to me but if it came to a choice between music and food, then food would win. The two are similar in a way; it's all about the power of reaction.
I was thinking about who I'd have at my last meal and realised I could never say. There are so many people in my life. It would be too controversial. To be honest, when I chose this place I was thinking that I hadn't been for a while and I just wanted to come back. But now that I'm eating here I realise that this really would be a good place for a last meal. The food has the perfect balance. Sitting here I feel a kind of connection – what we in Japan call 'en', a sense of destiny."
The dish
Japanese omelette (Serves 1)
15g of dried bonito fish flakes
2 eggs
¼ tsp of vinegar
A splash of cooking oil
Japanese radish
Soy sauce
The method
Boil about 100ml of water, add the dried bonito. As soon as it boils again, strain it and keep the stock.
Beat 2 eggs, add the stock and the vinegar.
Heat a little oil in a frying pan (Preferably a small 12cm pan) and pour in one third of the egg. When slightly cooked, roll the egg towards you. Then push it away, pour half of the remaining egg into the pan and also under the first rolled egg. Repeat until the egg is used up. Cook till the omelette is full and slightly darker.
Serve with grated radish and soy sauce.
If music be the food of love 
Kobayashi's outlets
Takeshi Kobayashi's interest in the environment led him to start his Kurkku ("cucumber" in Finnish) project looking at alternative ways of eating and bringing farm produce into Tokyo.
His first restaurant, Kurkku Kitchen, opened in Harajuku in 2006. There are now five Kurkku restaurants in Tokyo, including Code in Yoyogi Village, Kobayashi's unique new development, which has a cluster of food, coffee and lifestyle shops set in a landscaped garden. Kobayashi recently opened Food Kurkku, a mini organic supermarket and deli inside a Natural Lawson convenience store with a basement wine bar and restaurant called Cave. As his sustainable food empire grows, one of Kobayashi's latest ventures is La Sora Seed – a restaurant that serves food from all over Japan in the Tokyo Skytree Solamachi building.
An hour from Tokyo in Ibaraki Prefecture, soba restaurant Kinugawa Takeyabu is run by owner-chef Yoshinari Someya and his wife Yukari. While some soba chefs use buckwheat powder for their noodles, Someya starts with buckwheat still in its husk, making his noodles from scratch every day.
Takeshi Kobayashi is not your average pop star. Producer and keyboardist with the popular Japanese band Mr Children (who have sold 50 million albums), he is also a lyricist and film composer. In 2003 he joined forces with musician Ryuichi Sakamoto and Mr Children vocalist Kazutoshi Sakurai to create the ap bank, which funds environmental and renewable energy projects. In 2006 he started Kurkku – part restaurant, part shop, part eco-campaign – to encourage people to think about the environment and consumption.
Tsukidashi (appetiser): Prawn heads dried in the sun.
Sobadofu: Soba flour and warm water mixed and cooled Herring roe: in soy sauce
Ten seiro soba: Buckwheat noodles with prawn and aubergine tempura.
Kamo tsukune: Buckwheat noodles with duck meatballs.
Tofu: Homemade tofu.
Tamago yaki: Japanese omelette with grated radish.