Israel radio / Israel
Aerial assault
Galgalatz is a popular radio station with an eclectic music mix. What's unusual is that the DJs wear uniforms, short haircuts and very shiny shoes. Monocle listens in to the Israeli Army on the airwaves.
It's 08:50 in the morning and Janis Joplin is asking listeners to take another piece of her heart on Galgalatz, the Israeli Army's music radio station.
Sergeant Erga Shiloni, a 20-year-old conscript, is about to introduce a new Israeli song. Sitting in studio D of the station's compound in a Tel Aviv suburb, her khaki shirt is tucked in and her military beret placed carefully beneath her left shoulder strap – all in accordance with army protocol. About an hour from now, she'll participate in the station's weekly roll call.
Founded 20 years ago, Galgalatz is the lighter offspring of Galei Tzahal (literally, "IDF Waves"), the army's main radio station. Galgalatz broadcasts all genres of music 24 hours a day, and is the most popular station with listeners aged 18 to 49, with a market share of more than 35 per cent.
Its original purpose, though, was a little different. "We are often asked why the military needs a musical radio station," says Dalit Ofer, the head of the station. "The idea behind Galgalatz is to educate our listeners about road safety and to take part in campaigns against road accidents. During the day we insert simple and catchy jingles about the need to drive slower or about the dangers of driving under the influence of alcohol. This is something you can do only on a public radio station."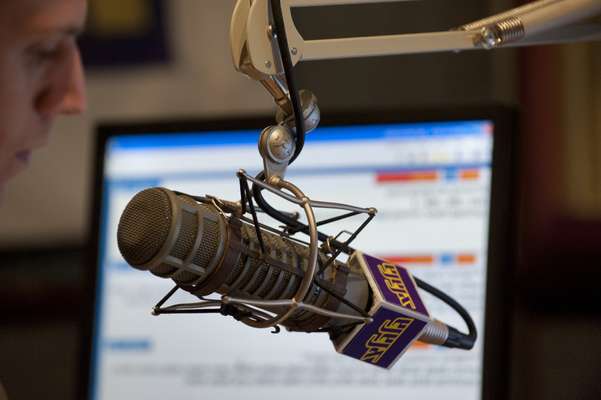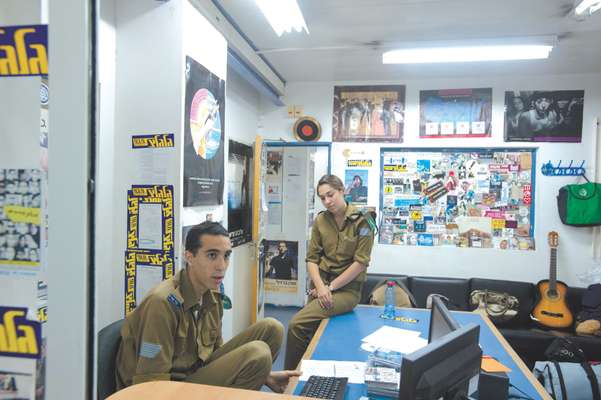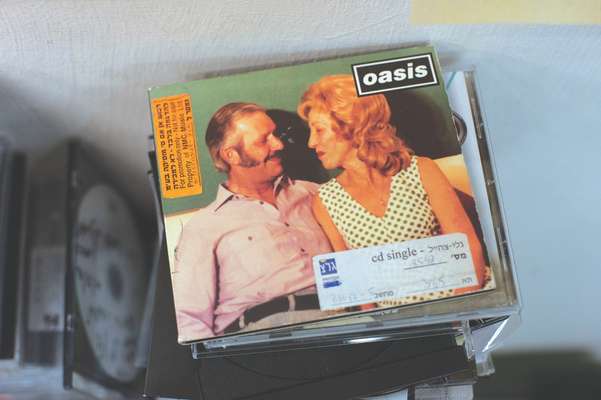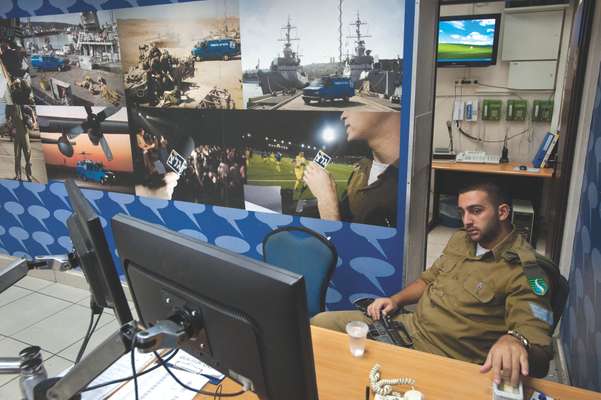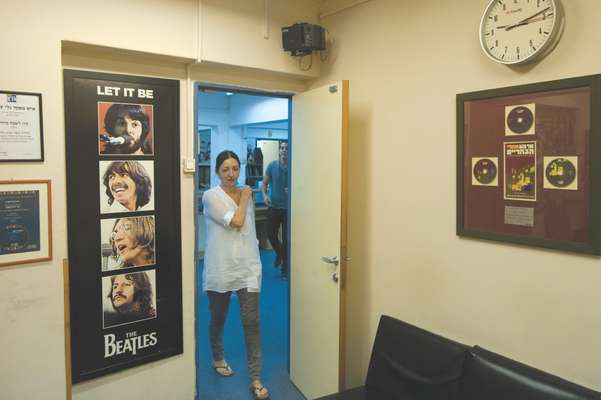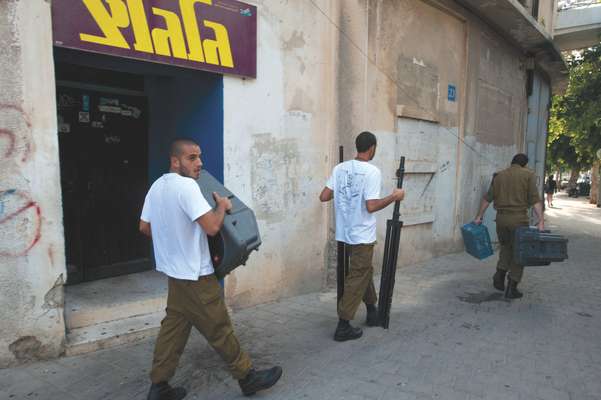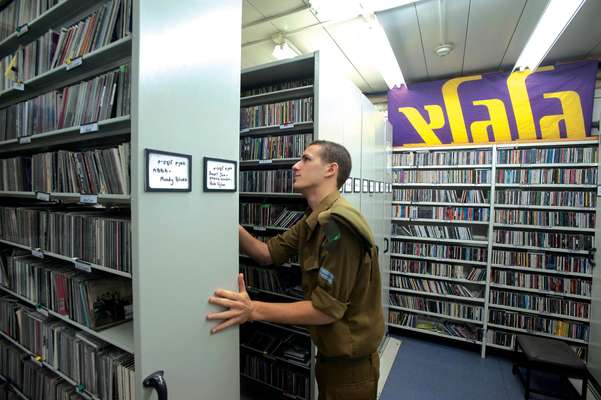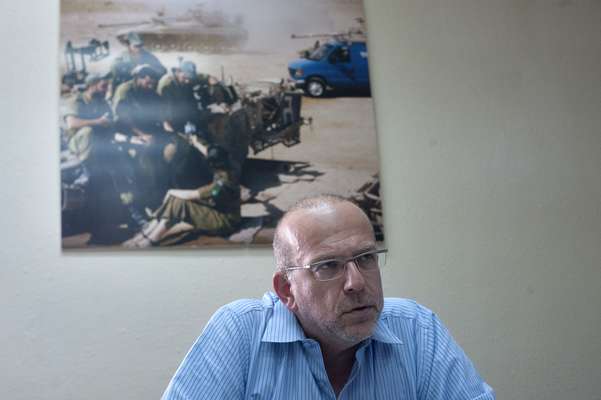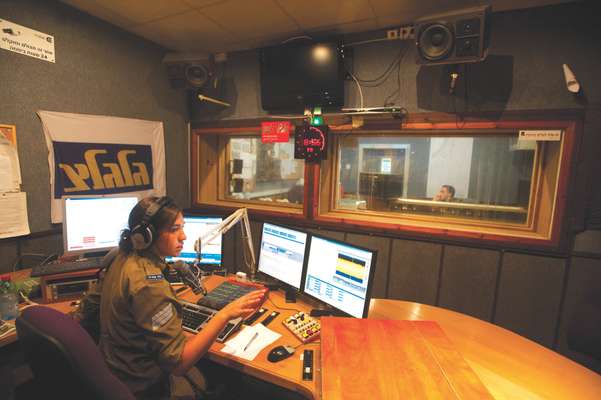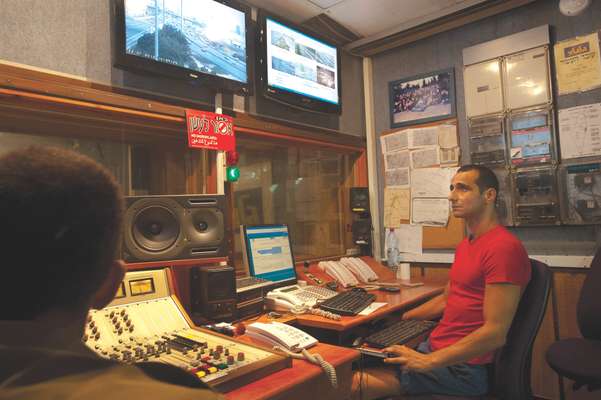 Part of its success is attributed to the fact that the people who operate the station are often as young as – or even younger than – their audience. The other big player in the radio business is The Voice of Israel, whose presenters insist on flowery language and precise diction. "The average age there is about 60," says Udi Yerushalmi, assistant to the commander and editor-in-chief of Galei Tzahal. "Here we have technicians and anchors who are as young as 19. They might be less experienced and they probably make more mistakes, but they make a more light-hearted transmission with a personal feel."
The staff is a mixture of conscripts and professional civilians. According to Galgalatz's music manager, Or Celkovnik, "This blend of experience with 'fresh blood' is an essential part of the station. Next to a 'responsible adult' you'll always find a young soldier to balance him. This way we avoid being perceived as a 'heavy' station imposed on our audience. Here, age really makes a difference – this way we are always in tune with the changing musical taste of the younger people."
Here primetime is between 06.00 and 20.00, but the biggest audiences occur between 06.30 to 10.00 and 15.30 to 19.30. Since there is a traffic update every quarter of an hour, the station is popular with drivers; large peaks in listening occur during drivetime slots.
"There are many local radio stations in Israel and it's a big challenge to make the driver stay tuned to our station," explains Ofer. "Since we keep it simple – it's mostly music and traffic updates – we don't have stars at Galgalatz or any celebrities working here. There are no big egos here, and for us the listeners are the real stars."
And then there is the music, of course, which is a mix of local and international artists old and modern, with a variety of different styles. "We call it the 'Galgalatz formula' and that's our biggest effort," says Celkovnik," "Every listener must [be able to] find a song that he likes or one that he knows. We try to make it as eclectic as possible, from Judy Garland's Over the Rainbow to dance music and Led Zeppelin. Every hour we have a mix of older songs with new entries to make our selection more interesting and diverse. It's not niche broadcasting – it has to be mainstream, and as wide as possible." This "Galgalatz formula" is translated each Wednesday into the weekly playlist. Due to the station's market share, who makes the cut is of real importance to the local music industry. "The whole industry is abuzz on Wednesdays since there's an important commercial meaning to a young singer's first appearance on our playlist," says Celkovnik.
Celkovnik, Ofer and a few other music editors close themselves up in a room each Wednesday morning and listen to 100 new singles from Israel and abroad. Each one of the participants has his or her say, but at the end of the day only five or six new songs appear on the final playlist, which is then posted on the Galgalatz website.
The station has no militaristic messages; in that regard there is no real difference for listeners between Galgalatz and any other mainstream music station. Yet it is still operated by soldiers, who do guard shifts and have to polish their shoes and cut their hair properly. While on guard shifts, soldiers must carry their rifle with them at all times, so if they have a programme to broadcast they must take their firearm into the studio.
The process of selecting which conscripts will double up as DJs starts when they are in their last year of high school. Sergeant Itay Zimmer, music editor, says he was summoned to an interview to establish the extent of his musical knowledge, as well as his openness to the idea of new styles and performers. Those who pass the selection process enter a preparatory course with four sub-divisions across specific radio specialisations: anchoring; music editing; reporting; and producing. "The soldiers themselves sometimes don't realise what a privilege they have," says Yerushalmi. "They leave the station at the age of 21 fully experienced in a major national radio station. That's really outstanding."
Israel's army radio – of which Galgalatz is an offshoot – broadcasts news, music and special programmes for both soldiers and the general public. Operating since 1950, its news division is independent and one of Israel's most important hotbeds for young journalists; many leading media personalities started their careers at Galei Tzahal.
The head of the station is called "commander and editor in chief", though the position is always held by a professional civilian journalist. Currently that's Yaron Dekel, who says, "Galgalatz has a younger audience than Galei Tzahal. Its emphasis on music is another dimension of the army's radio, for those who don't like too much talking. It's a difficult task to know the right balance and have loyal listeners."
Sign up, tune in
Other military radio stations from around the world
01.
British Armed Forces Radio Station (BFBS)
Global
History
The veteran of military stations, BFBS first broadcast out of Algiers in 1943.
Programming
Interviews, requests and news for the British military. 
Highlights
On weekdays, tune in at 10.00 for The Total Ops, which features stories from Afghanistan.
Broadcasts from
All current British military bases across 11 countries.
Listen
On Local FM, online at bfbs.com/listen, via Sky and Freesat. 
---
02.
Fort Hood Radio
Fort Hood, Texas
History
A new recruit, FHR is just two years old, and the first American military radio station to run live around the clock.
Programming
The latest news regarding goings-on around the base, with a mix of music thrown in. 
Highlights
The morning show is every day at 07.00, while the Lunch Rush is on at 12.00.
Broadcasts from
1001 761st Tank Battalion Avenue, Fort Hood, Texas.
Listen
Online at forthoodradio.com. 
---
03.
Emisora del Ejército de Colombia
Bogotá, Colombia 
History
In 1954 under the rule of General Gustavo Rojas Pinilla, the army inaugurated the first single-frequency station. 
Programming
A mixture of interviews, reports and music.
Highlights
Reborn is a clampdown on narco-trafficking, with listeners asked for inside information.
Broadcasts from
The training facility for newcomers to the military. 
Listen
On FM 93.4 Bogota. 
---
04.
Rádio Verde Oliva
Brasília, Brazil
History
Olive Green Radio first went live 10 years ago, becoming the first mass medium to serve the cultural needs of the Brazilian Armed Forces.
Programming
Rádio Verde Oliva airs daily round-ups of national and  international news, as well as briefing soldiers on upcoming laws and regulations that could affect their working lives. However, the majority of airtime appears to be given over to football. Dipping in and out of the station's output for a week, Monocle heard: a detailed account of all the vital matches in Brazil's domestic season; two profiles of rising stars; and an historical essay on the expendable ties between the Olympics and the beautiful game. 
Highlights
Every day from 06.00 you can tune in for a heterogeneous selection of traditional Brazilian music, from stars to local discoveries. Front Page follows suit with national and international news, plus a daily update – for anyone who is interested – of the vacancies available in the Brazilian armed forces. 
Broadcasts from
Quartel-General do Exército: Brazilian army headquarters in Brasília.
Listen
On FM 98.7 Brasilia, or online at exercito.gov.br/web/radio-verde-oliva
Facts & figures
1.
The name Galgalatz is a combination ("wheel" in Hebrew) and Galatz (acronym of Galei Tzahal, the mother station)
2.
Women involved with the station serve three years in the IDF instead of the usual two
3.
Galgalatz is partly funded by the Israel National Authority for Traffic Safety
4.
The staff ratio is roughly two soldiers to every civilian at the station
5.
In 2009, the Supreme Court was petitioned to intervene in the selection of songs; the petition was dismissed