Africa/Middle East / Africa
Africa/Middle East
Briefing
The king of Swaziland's motorcade, Israel's robot wars and spy games in Africa.
Wheeler dealer
Swaziland — 
ROYAL TRANSPORT
Relative to the number of roads in his tiny southern African country, King Mswati III has a surfeit of horsepower. Then again, with 13 wives – each of whom has her own palace – the king of Swaziland has a lot of royals to transport: his 27 children must be taken to school every day.
In 2004, after media criticism of the 44-year-old monarch's purchase of southern Africa's only Maybach 62 (estimated cost: €325,000), the king banned newspapers from writing about his cars. Since then, Mswati has been seen arriving for the opening of parliament in a six-door Mercedes Benz s600 Pullman limousine.
Mswati is head of an army that has never fought in a foreign conflict, only crushed internal dissent; as such, he has made surveillance, logistics and crowd control his priorities. The Umbutfo Swaziland Defence Force has three Alouette 3 helicopters, one IAI Arava transporter plane and seven rg-31 Nyala Mark 5e armoured vehicles, all bought from South Africa.
In 2002, Mswati paid a €2.6m deposit on a Bombardier Global Express 19-seater; however, donors disapproved and the deal was off. This year, a mysterious "development partner'' gave him a 36-seater McDonnell Douglas md-87 which had a vip conversion at Goderich Aircraft in Canada. The jet, worth up to €16m, was delivered for his birthday on 19 April.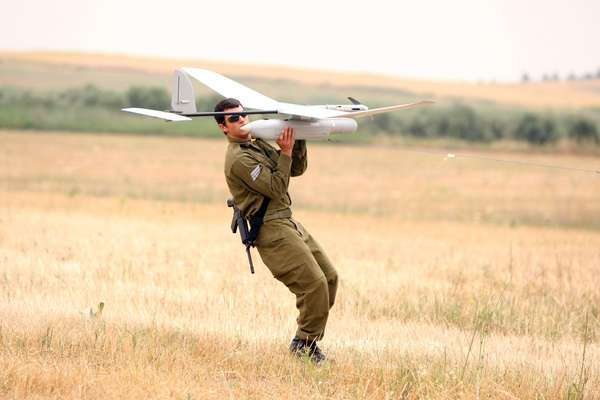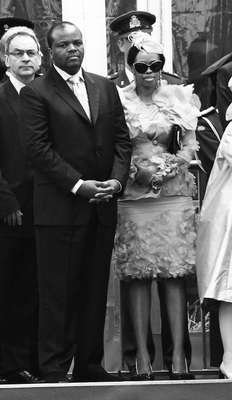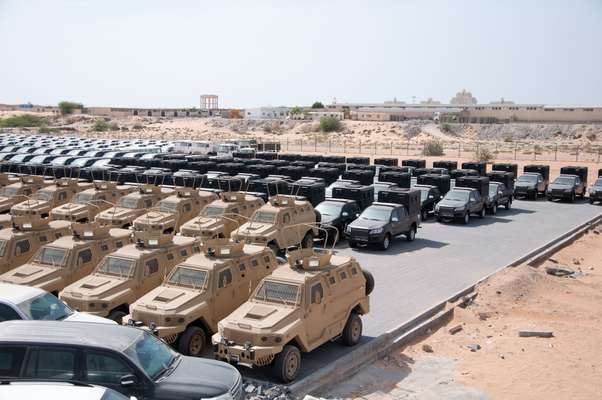 ---
Heavy traffic
UAE — 
VEHICLES
The world's largest facility for manufacturing armoured vehicles has opened in the sleepy northern Emirate of Ras Al Khaimah. The Streit Group's second UAE operation is capable of producing, at a push, 400 vehicles a month, with projected sales of €33m over the next five years.
The facility is part government-funded and aims to be the main supply hub for Africa and the Middle East, with a surge of interest from customers in Libya and major orders from oil multinationals moving into Iraq.
The facility focuses on the production of luxury sedans and armoured personnel carriers, including the recently unveiled Jaguar MRAP (mine resistant ambush protected) command vehicle.
---
Robot wars
Israel — 
URBAN WARFARE
The Israeli Army is using robots for urban warfare that can fly, climb stairs, traverse sewage pipes and go through windows to collect digital images; some can even sense the body heat of hidden opponents. Robots are mostly used to provide soldiers with precise reports of the battle field, including scans of buildings and narrow passageways.
---
Spy games
Africa — 
SECURITY
Security chiefs in Washington and London are watching Africa for signs of increasing coordination among a clutch of al-Qaeda inspired insurgencies. Somalia's al-Shabaab, Nigeria's Boko Haram and al-Qaeda in the Islamic Maghreb (AQIM), which recently took control of northern Mali, are under the watchful eye of US spy operations. Surveillance drones buzz over southern Somalia and in West Africa small aircraft disguised as private planes take off from secret air bases.
---
Riyahd's ready
Saudi Arabia
Saudi Arabia has upped defence spending by 90 per cent since 2002. It recently signed a $3bn deal with UK-based BAE Systems for Hawk trainer jets and has $30bn worth of Boeing F-15 fighter jets on the way.
---
MD-87
IAI Arava transporter plane
03 x Alouette 3 helicopters  
RG-31 Nyala Mark 5E
Mercedes Benz S600
Maybach 62
BMW X3
Kia Sportage SUVs  
Aircraft experts disagree on the provenance of the king's MD-87. Tracing its registration and tail number leads you to a 20-year-old Japan Airlines plane. However, some claim the registration has been ''laundered'', and that the aircraft is actually newer.
The king and the queen mother – who have equal power – both have a Maybach 62. Thirty-three Kia Sportage SUVs are used by the king's close protection unit (and for school runs), while each of the king's 13 wives has to make do with a BMW X3.
Life in the military
South African Army
Basic pay: €4,764
Days of annual leave: 30
Favourite food: Biltong