Americas / Global
Americas
Briefing
Warnings that Paraguay's political uncertainty could be exploited by a guerilla group, the US's cuts of military aid to Colombia, and Argentina and China talk defence.
Mind the gap
Paraguay — 
GUERILLA GROUPS
Paraguay's current political turmoil is not limited to the recent ousting of President Fernando Lugo in what he described as a "parliamentary coup d'état". The unrest created by Lugo's demise could also produce the perfect environment in which a guerilla group, namely the Paraguayan People's Army (epp), could thrive.
A Marxist guerrilla group that started in 2008 with 15 men, the epp's first action was to burn agricultural machinery in the town of Concepción, a six hour drive from the capital. The issue was settled by a local tribunal and didn't get much attention. But months later the armed rebels took over a police station, placed a bomb in Asunción's Ministry of Justice and kidnapped and killed Cecilia Cubas, the daughter of former president Raúl Cubas.
Although the Paraguayan armed forces have managed to capture and kill some of epp's leaders, keeping the group under control for the time being, they're a latent problem. The government has confirmed epp's alliance with Colombia's farc terrorist group, an insurrectionary force that consists of thousands of soldiers financed by the drug trade.
If Paraguay's political uncertainty isn't solved soon and the epp strengthens its regional illegal ties, the country – and the region – could have a serious problem, regardless of who is in office.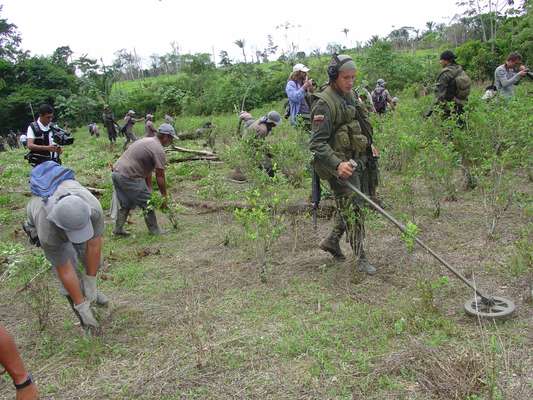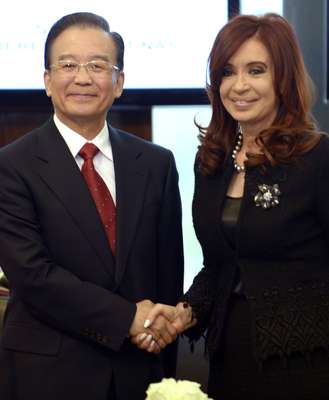 ---
Rising costs
Canada — 
FIGHTER JETS
Big-ticket military procurements have a history of riling the Canadian public, thanks to dramatic cost over-runs and delivery delays. Undaunted, the Conservative Government is ploughing ahead with plans to purchase 65 of Lockheed Martin's F-35 Joint Strike Fighters. A report by the auditor general has criticised the government for misleading the public about the cost of the jets, estimating that each will cost closer to $90m (€73m), rather than the $65m (€53m) predicted. Meanwhile, the government has conveniently avoided debate over whether the jets are the right fit for their military needs.
---
Help yourself
Colombia — 
MILITARY AID
Colombia is set to receive less military aid from the US as the Obama administration, faced with a record high deficit, looks to reduce foreign military aid and shift its focus to social development, humanitarian aid and bolstering judicial reform and human rights in the Andean nation. This year, the US gave Colombia $400m (€325m) in aid, a cut of 15 per cent compared with 2011. Future US aid to Colombia will also give communities – and civilian rather than military agencies – a larger role in how development projects are designed and managed.
As part of an aid package called Plan Colombia, the US has pumped more than $8bn (€6.5bn) in mainly military aid into Colombia since 2000, making it one of the largest recipients of US aid. Colombia has received dozens of Blackhawk and Huey helicopters, radar upgrades and intelligence equipment to help fight drug-trafficking and rebels who profit from the cocaine trade.
---
Looking east
Argentina — 
PARTNERSHIPS
After Chinese PM Wen Jiaboa visited Argentina in June (pictured with President Cristina Fernández de Kirchner), Argentine defence minister Arturo Puricelli headed east to meet his Chinese counterpart Liang Guanglie. The aim was to establish closer defence cooperation – specifically in science and technology.
The Argentine government has expressed a desire to replace the Navy's British-made equipment with "made in China" technology, a plan given extra impetus by the recently reignited Falklands dispute.
---
The US was the world's biggest defence spender in 2011, with a bill of $711bn (€590m). That was more than the combined spending of the next 13 countries on the list, which includes China, India and Japan.
---
More guerrillas in Latin American history:
Started in 1980, the 200-strong group has been weakened by military operations. 
Socialist group that has fought for indigenous people's rights since 1994. 
Supported Peron's left-wing policies from 1970 to 1979 and acted against Argentina's military dictatorship.
Life in the military
United States Army
Basic pay: €14,782
Days of annual leave: 13
Favourite food: Chicken fajita, pork rib