Asia / Global
Asia
Briefing
Trouble in the Indian Ocean, India modernises its military, and sales of South Korea's jets experience lift off.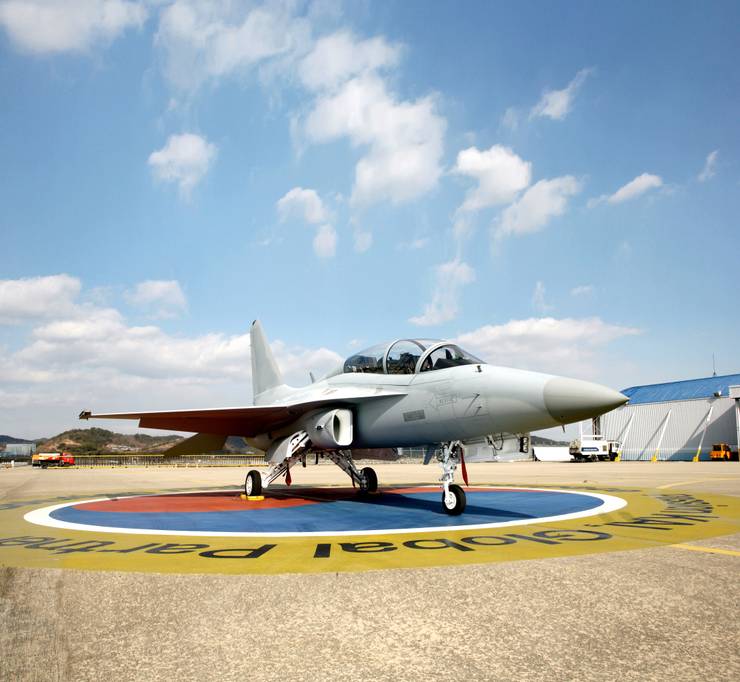 Taking off
South Korea — 
JETS
South Korea as a top 10 global arms exporter? It's possible, with the country's Defense Acquisition Program Administration predicting 2012 export sales of €2.45bn, up from €2bn last year. The surge is largely thanks to the TA-50 Golden Eagle fighter jet. Developed by Korea Aerospace Industries with support from Lockheed Martin, it was put into production last year. Seoul is about to sign a €326m deal to sell 16 of its TA-50s to Indonesia and reportedly has another in the works with the Philippines. For developing countries, South Korean jets are a relative bargain and Seoul is hoping to shed its image as a maker of copycat hardware.
---
Troubled waters
Indian Ocean — 
TERRITORY
Ringed by conflict zones, plagued by territorial disputes and piracy issues, rich in resources and home to vital shipping lanes that transport oil to major markets, the Indian Ocean is shaping up to be one of the world's impending trouble zones. The third largest of the world's oceans and making up 20 per cent of the water on the Earth's surface, geopolitically it is the centre of growing competition between various players, both established and developing. More specifically, it is one of the regions where India and China are facing off in a looming struggle for dominance. India remains the dominant major player, but China is unbowed in doing everything in its power to assert its presence here, possibly in a bid to gain control over those crucial sea lanes.
"Beijing is deepening mostly civilian and commercial ties with smaller countries around India, including Sri Lanka and Bangladesh, plus maintaining its troubling links with Pakistan," says Rory Medcalf, programme director for international security with Australian think-tank the Lowy Institute. "Also, everyone is courting the smaller island states." Countries such as the Maldives and Mauritius are becoming increasingly important on a strategic level, particularly as the bigger regional participants work to deepen their security diplomacy.
Intriguingly, India and China are cooperating on other water-bound matters. The two countries – with the assistance of Japan – are providing security to the important Gulf of Aden, which is prone to piracy; that the route is crucial to all three countries' economies could go some way to explaining the alliance. "What is disappointing is how this has not translated into maritime trust and confidence in East Asian waters, where tensions have worsened even while anti-piracy cooperation off Somalia has evolved," says Medcalf.
---
Computers and televisions are Taiwan's top exports but soon military hardware could also carry the Made in Taiwan label. The Aerospace Industrial Development Corporation, a state-owned aerospace firm, has signed on to build Banshee unmanned drone aircraft for Britain's Meggitt Defence Systems. The deal, which requires the British Government's blessing, would be the first time a Taiwanese defence manufacturer has produced British military equipment.
---
Bullet holes
India — 
ARMY INVESTMENT
With a war chest of €33bn for this financial year, India's military wants to modernise – fast. Efforts increased earlier this year, when a leaked letter from the army chief to the prime minister said the state of the army was "alarming". Most of the funds have gone towards upgrading the Air Force and Navy, such as a deal with France's Dassault to buy 126 of its Rafale warplanes, worth €12bn. Laxman Behera, research fellow with New Delhi's Institute for Defence Studies and Analyses, thinks there are more pressing concerns. "The army's equipment is not up to the desired level," he says. "There are gaps in ammunition, and soldiers lack basics like bulletproof jackets.
---
Each day the Chinese People's Liberation Army consumes 535,000 litres of milk, 41.4 million steamed buns, 1,380,000kg of rice (the equivalent of 345 acres of rice paddies) and 287,500kgs of pork.
Life in the military
Japanese Army
Basic pay: €27,194
Days of annual leave: 24
Favourite food: Curry and rice; teriyaki chicken