Business / Global
Business
Briefing
War against poaching: Fighting poachers in Zimbabwe, US veterans as entrepreneurs, and Japan's taste for US Military ice cream.
Wild war two
Zimbabwe — 
POACHING
A war is raging across the grasslands of Zimbabwe over the future of southern Africa's wildlife. At stake is the survival of the black rhinoceros, targeted solely for its prized horns, which can fetch more than €82,500 on the black market.
Enter Damien Mander (pictured below right), an Australian Special Operations sniper who touched down in Zimbabwe in 2008 determined to end this activity. His experience training the Iraqi police force (part of his 12 tours in Iraq) formed the basis of his new International Anti-Poaching Foundation, now with a second regional training centre in South Africa and 108 rangers.
"I strongly believe that this war will be won with technology," Mander says. "What we would really like to engage is basic UAV technology, which in just one hour can cover what a team of three could in a week."
With a highly organised technological response having devastated other criminal trades such as piracy, the poachers' days could be numbered.
---
Corridors of flowers
USA — 
PENTAGON FLORIST
At the heart of the Pentagon, Conklyn's Florist might be the only flower shop in the world that demands all employees pass an FBI check. For the everyday running of the business, this means all deliveries undergo basic security procedures, including X-rays and thorough hand searches. And the Pentagon's flower of preference? "I wish we did more ambitious arrangements but the most exciting we ever get is red, white and blue," says store manager Carolyn Bull, who mostly caters for promotions and retirements. Pentagon suits are apparently averse to the avant garde when it comes to flowers but with constant demand for ceremonial pieces such as memorial wreath designs for the Department of Defense, Conklyn's business is secure.
---
Fighting force
India — 
CYBER SECURITY
With the increase in cyber threats taking the media spotlight, it's no surprise that global cyber security last year accounted for a whopping €49bn. The industry shows no sign of slowing with growth predicted at 10 per cent over the next five-year period.
The Indian government is acutely aware of the threat. Assaults were experienced during the 2010 Commonwealth Games and last June the Indian Navy's Eastern Command was attacked by Chinese hackers.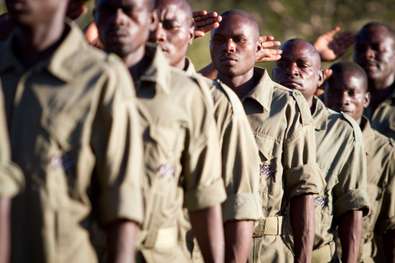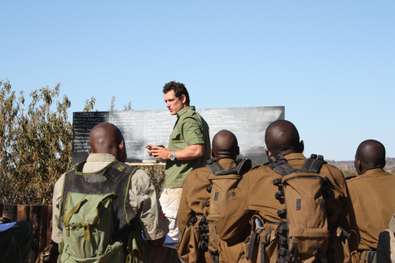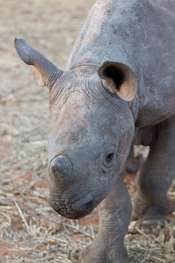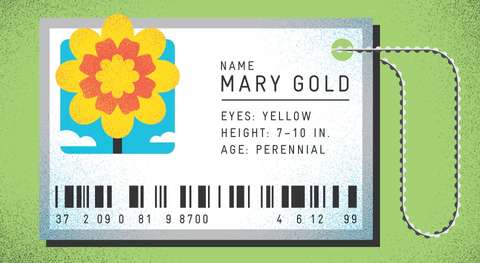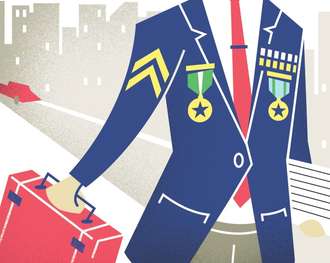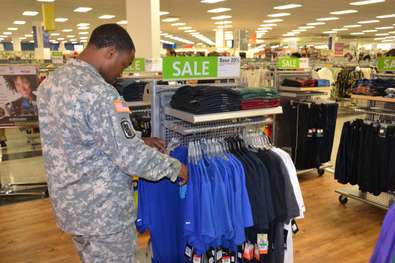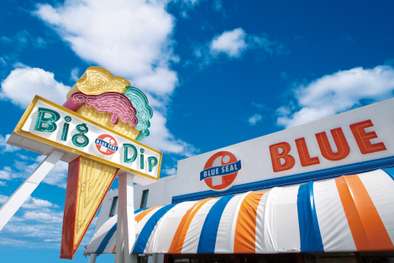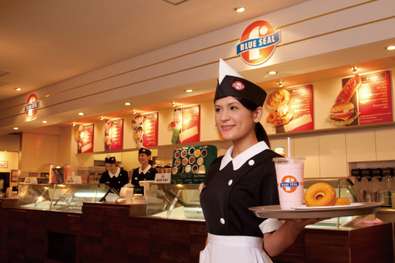 The government is now taking measures to increase its technological prowess. The Indian Navy is hiring a cadre of cyber warriors in December as part of its plan to secure their communication channels from leaks. Engineering and information technology college graduates will undergo 22 weeks of intensive training at the Naval Academy Ezmihala in Kerala.
---
Running a military operation is energy-consuming stuff, so the US Army is preparing to leverage €5.8bn in private sector investment to meet its goal of providing 25 per cent of its energy requirements through renewable technologies by 2025.
---
Army of workers
USA — 
VETERAN ENTREPRENEURS
Veterans often face bleak job prospects when they return from tours of duty, but it appears that the varied experiences of a military lifestyle, skills and even business partners from tours abroad are the perfect springboard to set up on your own. US veterans are 45 per cent more likely to become entrepreneurs compared with their civilian peers, currently owning one in 10 small businesses across the United States.
Organisations such as Milwaukee-based VETransfer, which helps veterans kickstart their enterprises, are at the frontline of what it dubs the "vetrepreneurial revolution". By providing invaluable advice, marketing, contacts and even office space, budding entrepreneurs are better equipped to launch their ideas into action. Recent businesses that have come out of the programme range from cleaning companies to property management firms to tech start-ups such as Twicketer, a mobile ticketing service.
With veteran-owned businesses now employing 8.2 million Americans, their achievements have not gone unnoticed. In March, President Barack Obama invited VETransfer founder and director, Ted Lasser, to the White House as part of the President's Champions of Change initiative to share his success story.
"The business world is nothing more than another battlefield," Lasser says, reflecting on his experience from serving in Vietnam. "Who better-suited to tackle the challenge than a veteran?" With the national economy still creating a hostile environment for many, highly disciplined veterans might have the edge.
---
Store wars
USA — 
MILITARY RETAIL
Morale is higher among soldiers serving abroad when they can tap into a sense of home. Whether that means opening a Burger King in Kabul or a big-box store in Jeddah, the Army and Air Force Supply Service (AAFES) makes sure a wide range of retailers operate on America's global military bases. Employing a staff of around 43,000, AAFES's annual revenue amounts to around €8.2bn.
Apart from its international network of fast-food restaurants, cinemas and banks, AAFES is perhaps best known for the Exchange, which is a Walmart-like military retailer where soldiers can pop in to shop for everything from electronics to spit-shine boot polish.
Service members can benefit from the Exchange's deeply discounted, tax-free merchandise but the Exchange's former monopoly is now being threatened by e-tailers such as Amazon. So, for the first time in the company's 117-year history, a civilian CEO has been hired and tasked with reducing overheads while making the Exchange more competitive against private retailers.
Tom Shull, whose previous experience includes pulling luxury retailer Barney's New York out of bankruptcy, may seem like an incongruous choice to run a business historically helmed by generals. But a bit of private- sector know-how might do the trick for a company that claims to serve "the best customers in the world".
---
Cool customers
Japan —
 ICE CREAM
For residents of Okinawa, Japan's sun-drenched southern prefecture, ice cream is the classic all-American dessert. And it's no accident: the local ice cream brand, Blue Seal, got its start inside the US military base on the biggest of Okinawa's islands in 1948. It wasn't until 1963 that Blue Seal launched its first standalone ice cream parlor targeting ordinary Okinawans – orange-white-blue awnings, checkered floors and all.
The birth of the ice cream chain is one of the few things about the US military's longstanding presence in Okinawa that doesn't fan resentment among locals. The Urasoe-based firm, now called Foremost Blue Seal, offers flavours sourced locally. Ube (purple yam), goya (bitter melon) and sugar cane sit on the menu alongside cookies'n'cream and rum'n'raisin. And while the firm is expanding to other parts of Japan, the Okinawa shops retain much of their 1960s ice-cream-parlour ambience.
---
Tough leaders
Global —
MILITARY CEOS
When it comes to boardroom battles, military training is useful. A recent Harvard study showed that CEOs with military experience performed better in economic downturns and were less likely to engage in fraudulent activity. Here are some bosses who have swapped their shoulder swatches for pocket squares.
CEO FedEx, formerly captain with US Marine Corps
CEO Huawei, formerly with Chinese People's Liberation Army
CEO AXA, formerly paratrooper with French Armed Forces
CEO General Motors, formerly officer with US Navy
War against poaching: / CEO Neptune Orient Lines, formerly lieutenant-general with Singapore Armed Forces
---
Russia is still spending on defence, despite the Eurozone crisis making huge dents in oil and gas exports. A €600bn programme to modernise its technology is planned this year.
The illegal trafficking of wildlife is the world's third-largest criminal activity after drugs and arms.
Black rhinoceros horns can reach around €40,000 per kilo. 
Last year in South Africa alone, 200 poachers were arrested and 22 were killed.
Q&A
David P Kelly
President and CEO, Bluefin Robotics
Quincy, USA
Much is being made of unmanned aerial vehicles, or UAVs, in the defence market, but what about their underwater cousins? Leading the way in the UUVs is Bluefin Robotics, providing production, maintenance and support, with key contracts around the world.
What are the main operational differences between aerial and underwater unmanned vehicles?
The corrosive nature of the ocean is entirely different for an aerial vehicle and the reliability of the aerial environment is significantly better than for an undersea system. Typically an undersea vehicle will have greater autonomous capability than an aerial vehicle because it's suspended in water but serial vehicles can provide better realtime data.
How do private and state clients differ?
The commercial user is going to deploy the UUV with the ultimate objective to make money and have dedicated staff to maintain and operate the system regularly to impact their bottom line. Defence users are interested in deploying the system when they have to get a particular job done, so they need it to be effective even after periods of disuse.
What are your plans to develop Bluefin in the future?
We're very keyed in to small changes in market demand so if there's a need for a new capability, we'll be there to develop and implement it.
Do you see a change in the US defence landscape in recent years?
Overall the defence sector is facing a time of smaller budgets but the unmanned sector is projected to be increasing. We see expanded applications for the technology into surveillance and other domains, and this will occur in an environment of tight budgets and a sharp focus on strong programme execution.