Culture / Global
Culture
Briefing
A Japan military media special, Bollywood's war films, and the "Cairo Year One" exhibition in London.
A different view
London — 
EXHIBITION
An Egyptian gunner eating rice pudding in a Swiss meadow, a fatigued tank driver slumped by a Japanese mountain: Nermine Hammam's exhibition, Cairo Year One, highlights humanity in wartime by transplanting those at the trigger-end of Egypt's uprising into settings far away from the decaying streets of Cairo. Part photojournalism, part digital art, the images show the wide-eyed members of Mubarak's military not as oppressors but as boys.
Hammam took part in the revolution. "I ran from tear gas and was hit a few times," she says. "When my camera was down I was just another citizen." Throughout 2011, Hammam was a fixture of Tahrir Square for early morning photoshoots. But as the conflict progressed, she says the atmosphere became more closed. "In the beginning everyone was in this together. But after this person everyone wanted to get rid of fell, everyone just started attacking one another." The surreal surroundings of Hamman's subjects come from her postcard collection. "I was interested in the idea of a moment in time written on the backs of cards." In the series "Unfolding" confronting media images are integrated into traditional Japanese screens. "We've stopped looking at what we do to one another. By hiding these images and making them small, I am twisting your arm to see."
mosaicrooms.org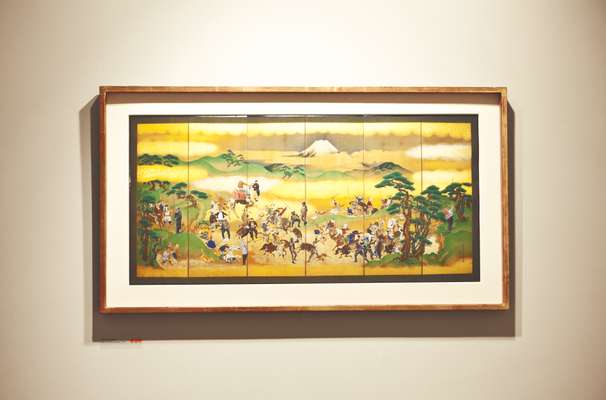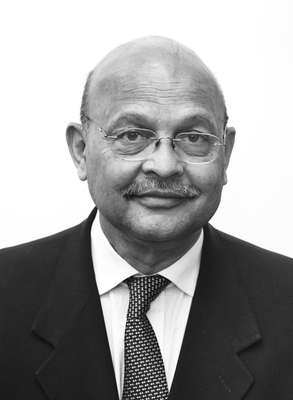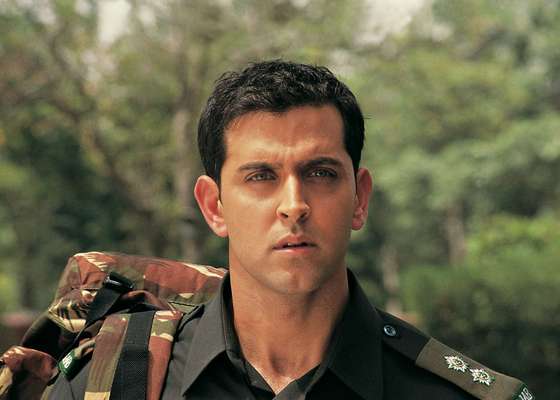 ---
Holding sway
Canada — 
MAGAZINE
Esprit de Corps launched as a seat-back magazine carried on Canadian Armed Forces flights in 1988. Now approaching its 25th year, it's grown into one of those magazines whose influence transcends its otherwise modest circulation. Its reporting has triggered major reforms within the military and even the firing of a general. "It doesn't get sweeter than that," says publisher Scott Taylor, a former soldier.
---
In on the action
Mumbai — 
BOLLYWOOD
Hollywood is well known for its love affair with the war epic but what about Bollywood? The Mumbai-based Indian film industry churns out up to 1,000 movies each year but surprisingly few are based around wars.
"It's a niche waiting to be filled," says prominent Indian film critic Anupama Chopra. "But when done well, they're such a spectacular experience." She cites two films of particular note: the first, Haqeeqat (The Incident), was made in 1964 and directed by Chetan Anand, and set against the 1962 China-India war. "It is an epic war film that had everything: good performances, a good storyline and even good songs, which is very difficult for a movie about war."
The other is Border (1997), which is about the Indo-Pakistani conflict of 1971, and carries a strong anti-war message. It was directed by JP Dutta, a veteran Bollywood producer who made numerous war and action films, none as successful as Border. "He made another film, LOC: Kargil, about the last serious conflict we had with Pakistan, which was gigantic but it didn't do well at all. It collapsed." Other prominent films in the genre are Hindustan Ki Kasam (1973), Lakshya (2004, pictured), and Deewar – Wall of War (2004), all dealing in some way with the conflict between India and Pakistan, which has raged for decades and is centred around the disputed territory of Kashmir. Pakistan claims it's theirs, India doesn't want to let it go, and Kashmiris caught in the middle just want the violence to end.
"Indian war films are usually about loyalty and nationalism and the motherland and the need to protect it," says Chopra.
Still, it's been quite some years since a war film was produced. There's now an emerging niche of movies about spies and espionage: this year has at least two. "Perhaps it speaks of the time. There hasn't been a full-blown war since Kargil in 1999, so in a sense it speaks to the kind of stealth and covert operations between India and Pakistan that are more likely going on now."
Q&A
Captain Bharat Verma
Founder, Indian Defence Review
India
Why did you start India's first military publishing house?
Lancer Publishers started in 1979. Before then, there was no dedicated military publishing house. I'm a former army captain, and back then, sitting in the Thar Desert, I decided to set one up, with the intent of creating a lot of content written by Indians who had fought in wars.
What do you publish?
Books on national security, Indian border disputes and more. Indian Defence Review started in 1986.
What issues are discussed in 'Indian Defence Review'?
We discuss internal security, border defence, external relationships, and the problems of equipping our homeland security. The Indian military is also involved in a major upgrade and is buying more technology.
So there must be a lot of potential advertisers then?
From 1986 to 1998 there were no profits because there were no advertisers. But then the geopolitical situation changed, India became an important market. We get a lot of advertising from MBDA, Lockheed Martin, Boeing, Rafale.
Where can IDR be bought?
By subscription and at newsstands in India. We also have distribution deals in the US and UK.
indiandefencereview.com