Design/Architecture / Global
Design/Architecture
Briefing
A new entry to the tiltrotor market, the finest small naval craft, and the best portable mess kit.
Refined rations
Sweden/Finland — 
MESS KIT
The precision and ingenuity required in design for military purposes spills into all aspects of life on duty, not just transport, machinery and weapons. The best mobile mess-kit contents have been adopted by the camping community and, unsurprisingly, are of Nordic descent.
Some of our favourites are below. The dinky aluminium kettle with fold-down handle is by Swedish manufacturer Optimus. Its shallow dimensions mean it fits into small spaces and boils water quickly. Optimus has also been making portable stoves since 1899; this solid brass model, known as Svea, comes with a lid that doubles as a cooking pot. The plastic fold-a-cup has been standard issue for the Swedish and Norwegian armies for years, manufactured today by Swedish company Wildo. Finally, we have the folding, stainless-steel spoon-and-fork, manufactured by Finnish company Hackman and standard issue to the country's army since 1918.
optimus.se, arkconsultants.co.uk, wildo.se, hackman.fi
---
The real deal
Canada — 
WATCH
Watch brands love to play up military links when marketing a timepiece. Said links are often tenuous, but not in the case of Marathon Watch: the Canadian firm makes models for the Navy Seals and the Royal Canadian Mounted Police, among others. Non-military types can wear the likes of the WW194014 chronograph pilot watch (pictured).
marathonwatch.com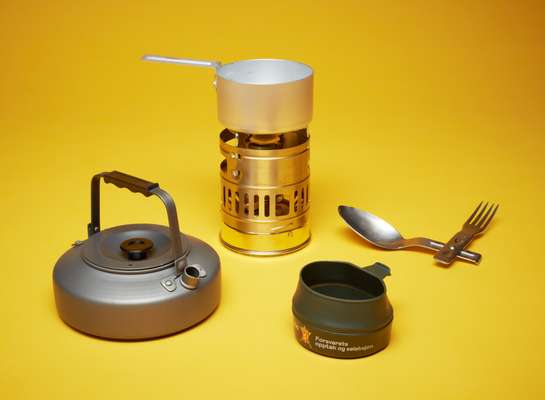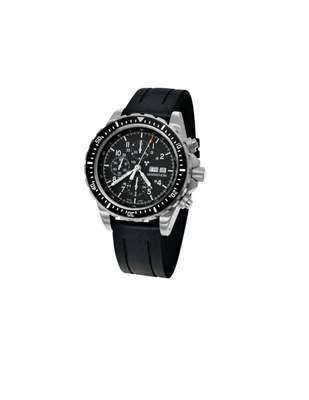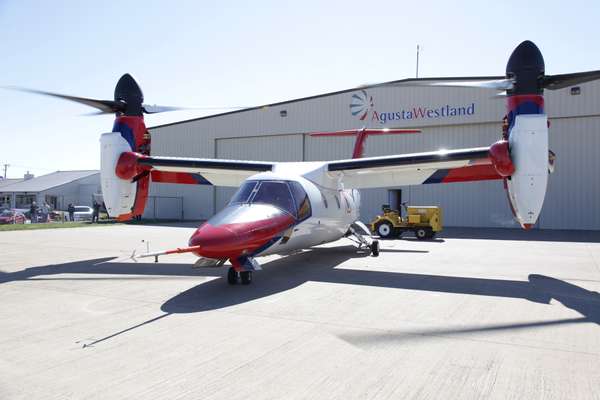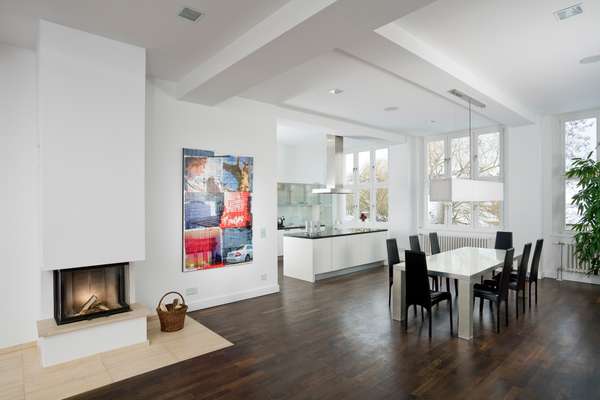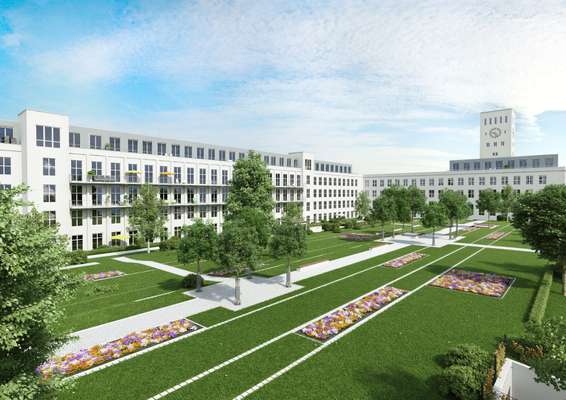 ---
Full speed ahead
UK/Italy — 
HELICOPTER
Known for its sleek styling, Anglo-Italian helicopter maker AgustaWestland has turned its attention to the tricky tiltrotor market. Twice as fast and double the range of a standard helicopter, its AW609 – slated for a 2016 delivery – can take off vertically but flies like a turboprop aircraft. More nimble than the V-22 Osprey, it seats nine and has received interest from militaries needing to transport elite troops and VIPs alike.
agustawestland.com
---
Making waves
Global — 
BOATS
Monocle picks three of the finest small naval craft on the water.
1.
Sweden
Swedish firm Dockstavarvet is behind the CB90 gunboat; neutrality be damned. The 15m assault craft carries mines and missiles and can reach speeds of 45 knots. The design is licensed to the US Navy, while Malaysia deploys units to combat piracy.
dockstavarvet.se
2.
France
Founded in 1896, Zodiac designed airships before switching to water. Its collection of RIB (rigid inflatable boat) models is available to pleasure-seekers but the brand also has a range used by 80 military units. Its Mach II model (pictured) does 57 knots and carries 12 passengers.
zodiacmilpro.com
3.
Norway
Given Norway's lengthy coast of skerry-laced waterways and fjords, the country needs a littoral combat ship that can navigate in shallow water and at speed. Shipyard Umoe Mandal came up with the Skjold class, a 270-ton craft that packs the firepower of larger corvettes. It also does 60 knots, making it the fastest warship in the world.
um.no
---
About-turn
Germany — 
HOUSING
A 46,000 sq m building complex in the capital's far-western district of Berlin-Lichterfelde is testament to the German's proficiency in re-using old buildings. Designed by German architect Hans Hertlein, the buildings originally housed the AEG Telefunken company, which manufactured wireless communications devices during the war. In 1945 the area fell into the US sector of occupied Berlin; it stayed in American hands until 1994.
The complex was listed in 1995. Like so many things in Berlin just after the Wall fell it stood empty, waiting for investment. That came a decade later, when work began on transforming the structure into a high-end housing project called Monroe Park (named after Marilyn). Units were designed by Berlin-based architect Sergei Tchoban, ranging from "young family" apartments – around 50 sq m – to high-ceilinged lofts upwards of 200 sq m.
The 300-odd apartments are still being completed but shops and a German-English school are already open.
green-lofts.de
Q&A
Nicolas Michelin
Founder and director, ANMA
Paris
Michelin is founder of ANMA, the architects behind the new French Ministry of Defence, due for completion in 2014.
How did you approach the design of the new ministry of defence?
I had to consider the building's function and what it represents: soldiers and strength, but a purposefully secretive element, too.
Describe some of the more unique aspects of the project.
The military required a central "pole" to connect the different sectors – army, navy and so on – creating a hexagon. People have called it the "French Pentagon" but that was not my intention.
What was your intention?
Something abstract and peaceful. There is plenty of white – I wanted to evoke the image of the army as something that preserves the peace. I also tried to add surprises. There will be 10 courtyard gardens; I don't think the generals will expect that.
anma.fr
Kit and kaboodle
Colombia — 
backpacks
When Colombia's elite special forces go on jungle missions against Farc guerillas they take two backpacks, which last 40 days and weigh 110kg.
Inside the big backpack:  
1 T-shirt  
1 set of underwear  
1 protective helmet   
1 rain poncho  
2 guns   
1 harness  
1 pair of night-vision goggles  
1 first-aid kit   
1 10m sling     
2 military glow sticks   
1 torch  
1 flasher     
1 GPS compass pouch  
1 hand compass  
1 ration  
2 water flasks  
Insect repellent   
Camouflage face paint   
Toothbrush and toothpaste  
Inside the small backpack:  
5 T-shirts  
5 sets of underwear  
1 uniform  
1 pair of boots  
1 pair of flip flops  
1 balaclava  
1 towel   
1 pair of gloves  
1 stick  
1 sleeping mat  
3 rations