Fashion / Global
Fashion
Briefing
A Q&A with London designer Christopher Raeburn, refashioned army clothing, and the best pair of aviators.
Military intelligence
Amsterdam — 
ATELIER DE L'ARMEE
Offering a mix of heritage clothing alongside handcrafted packs and totes, Atelier de l'Armée is driven by a love of military fabrics. From its workshop in Amsterdam, founders Elza Wandler and Joost Doeswijk pay homage to the aged, the faded and the patched. "We source hard-wearing military materials from all over the world," says Doeswijk. "Patterns are cut by hand, then our bags are sewn and individually numbered." Wandler sees it as more artistic. "One should wear them with pride or hang them on the wall like a painting," she says.
atelierdelarmee.com
---
Zürich-based Military Watch Company (MWC) makes watches for customers ranging from police forces and anti-terrorist units to mining companies. Most styles are faithful reproductions of standard past-issue US military watches. With a focus on durability and style, MWC's models are as well-suited to the city as they are to the battlefield.
mwcwatches.com
---
Get Carter
London — 
SIMON CARTER
With beginnings on the King's Road of the 1980s, English label Simon Carter is renowned for classic men's accessories. The new Dover Duffle (pictured) is a 21st-century rethink of a traditional Navy design, shrunk to fit land-locked lives and in hardwearing cotton canvas with a stitched leather base.
simoncarter.net
---
Sharp ideas
Tokyo — 
NEEDLES
The new autumn/winter collection from Japanese label Needles features this deconstructed waistcoat made from Canadian dead-stock army trousers. The wrinkled olive-green material has been carefully dismantled and rebuilt with the attention to detail also found in designer Keizo Shimizu's Nepenthes and Engineered Garments ranges.
nepenthes.co.jp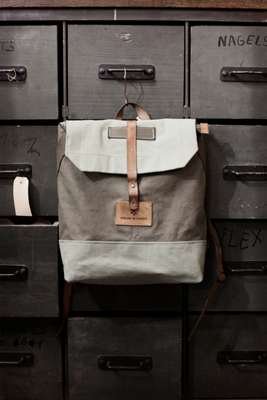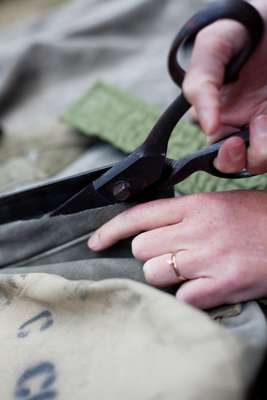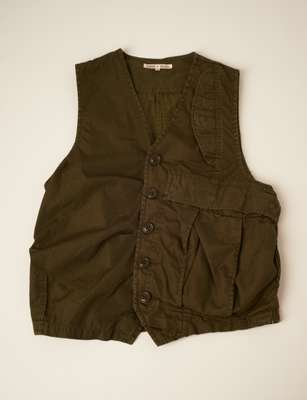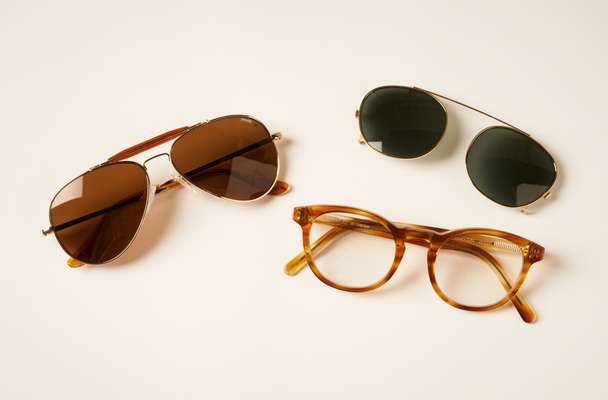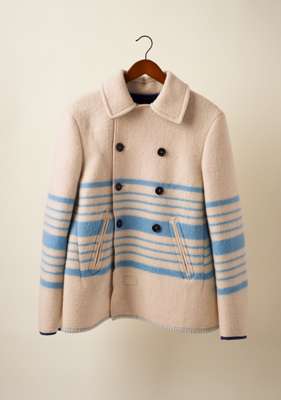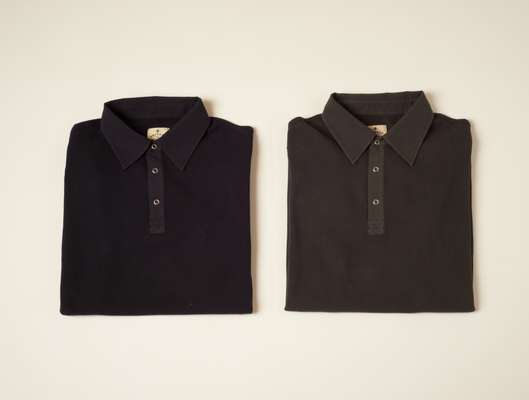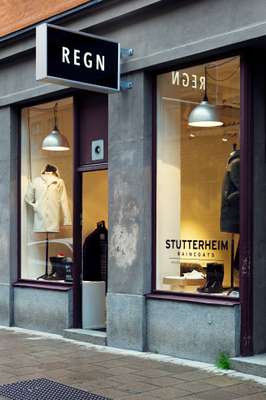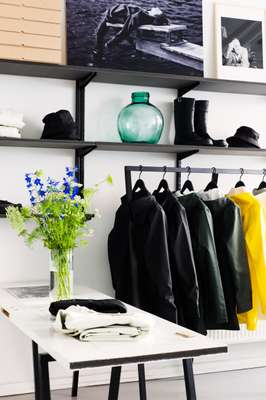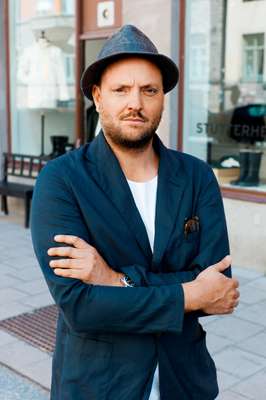 ---
Style as standard
Massachusetts — 
RANDOLPH ENGINEERING
Founded in 1972, Randolph Engineering has long produced some of the US's finest eyewear. While the brand makes casualwear frames, it's perhaps best known for a lasting relationship with the American military. Randolph Engineering's aviators have been standard issue for soldiers since 1982. But there's demand from savvy civilians too, as seen in a recent collaboration with Michael Bastian (pictured).
randolphusa.com
---
Created by Madame Lucienne Merle in 1946, Friction de Foucaud is a body tonic of which an application is believed to be the equivalent of a half hour's warm-up for the muscles. Invigorated limbs and a fresh fragrance have made it a favourite of the French military for decades.
foucaud.fr
---
Flood defence
Stockholm — 
STUTTERHEIM
Alexander Stutterheim started a raincoat line two years ago in his own kitchen after discovering his grandfather's old coat in an abandoned barn. "It was a hobby project as I couldn't find any cool, high-quality raincoats," he says. The garments are handmade with Swedish rubberised cotton and Italian linings at a small factory in south Sweden. The skillful hands of seamstresses Lena Borg, Ingrid Birgqvist and Birgitta Käll personally number and sign-off each piece on its back label before sending it to Stutterheim's newly refurbished shop Regn in Stockholm's Södermalm. "This is a totally heart-driven small-scale company and I work in full contrast to mass production and the throw-away mentality, slowly growing together with the seamstresses," Stutterheim says. His latest addition is 300 handmade pairs of rubber boots inspired by Swedish military dead-stock from 1979, numbered and signed off by the makers.
stutterheim.se
---
History repeating
Manchester — 
PRIVATE WHITE VC
Inspired by the wardrobe of Victoria Cross recipient Private Jack White and born out of a devotion to genuine British manufacturing, this Manchester-based label turns out stylish, locally made workwear and military-influenced pieces. These new waffle shirts use cotton from the same mill that supplied the armed forces with fabrics up until the early 1990s. The designs marry functionality and style to produce shirts that are simple, timeless and fantastically comfortable.
privatewhitevc.com
---
Italian menswear label Loyal is the go-to brand for anyone looking for uniquely reworked outerwear with a modern twist. Its collection of sturdy and chic coats made completely of repurposed 1970s and 1980s military blankets is stocked exclusively at Matches in London.
loyalwardrobe.com / matchesfashion.com
---
High climbers
Nottinghamshire — 
ALAN PAINE
These chunky, knitted wool jumpers are part of Alan Paine's limited English Explorer collection, which pays homage to George Mallory – the mountaineer who took part in the first three British Mount Everest expeditions. Made of long-lasting and comfy materials to keep you warm in the toughest weather conditions, the pieces are updated versions of the classic English garments used by Mallory on his last trip in 1924.
alanpaine.co.uk
---
Q&A
Christopher Raeburn
Designer
London
Moncler R is a new collaboration between London-based designer Christopher Raeburn and Moncler. With military functionality and quirky designs, the 26-piece collection is available at Moncler stores this autumn.
How did Moncler R happen?
I started working with Moncler last summer. I was well aware of the heritage of the brand; I'd read mountaineering books on K2 so it was a real honour to be involved.
Tell us more about the collection – main fabrics, key pieces?
A lot of the garments are adaptable – some of my favourites are traditional down parkas but with drawcord systems running throughout; the idea is that you can cinch them in and really play with their volumes and size. We've used a lot of Swiss and Italian fabrics, mixing wools with synthetics. There are also knitwear pieces and trousers.
Where did you find your inspiration for Moncler R?
My work revolves around military functionality and a certain amount of playfulness. By working with Moncler I was able to push the conceptual side of what I do. I wanted to be sure that I respected the history of Moncler but it was also important to bring something new to the table. I really hope that we've achieved that.
christopherraeburn.co.uk, moncler.com