Okinawa / Japan
Home front
The functional concrete bungalows hastily built after the Second World War to house the US troops are becoming a popular option for young Japanese looking for more living space.
Okinawa was a latecomer to the Japanese archipelago. It didn't become part of Japan until the end of the 19th century, and no sooner had the Second World War ended than it was taken out of Japanese hands and placed under US occupation, where it remained until 1972.
In the years after the war, US troops poured into Okinawa in need of accommodation – fast. Off-base housing was thrown up all over the island; thousands of simple, single-rise concrete buildings, built in a functional style. Today, those humble houses, known as gaijin juutaku ("foreigners' houses") have become sought after by a younger generation who want to use them as homes, shops and cafés. They love the boxy spaces with their brick fireplaces, airy wooden kitchens, utility rooms and large gardens. In a country where matchbox living is the norm, there is room to breathe.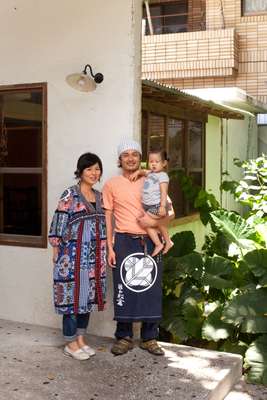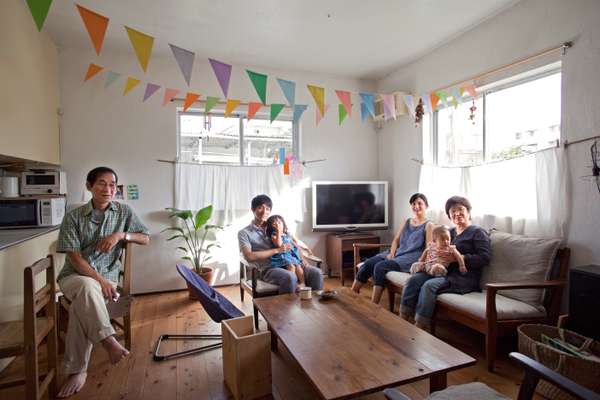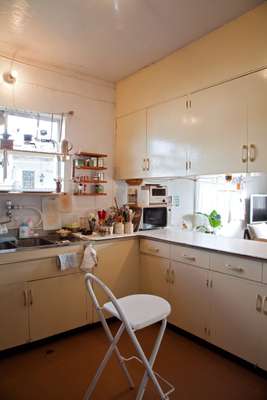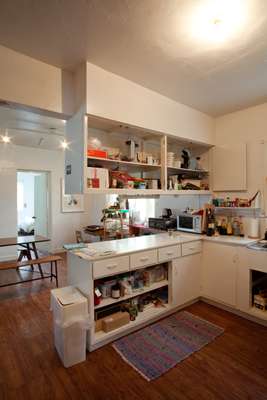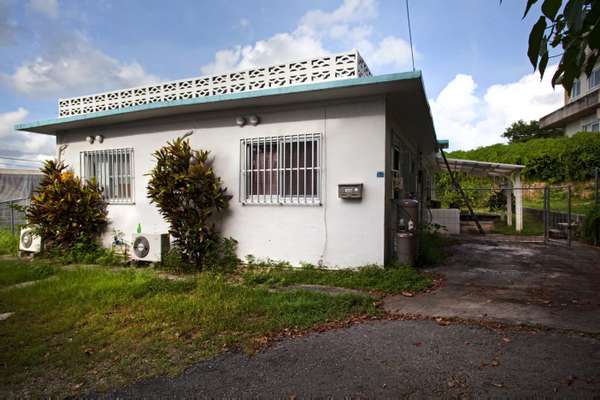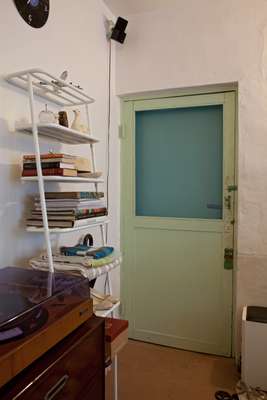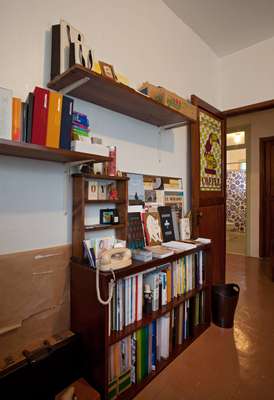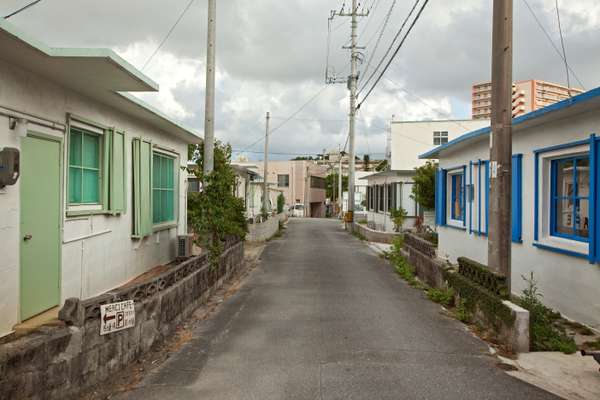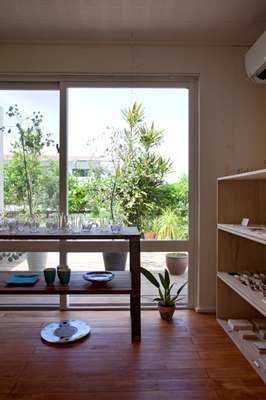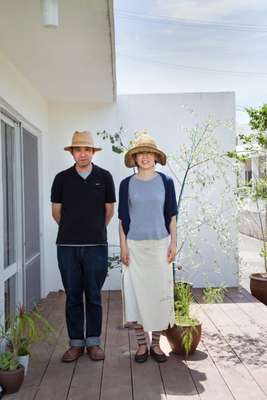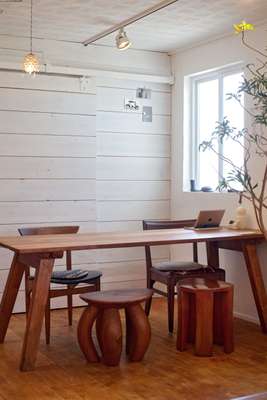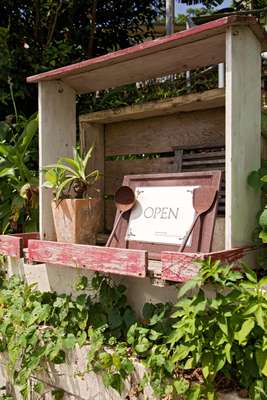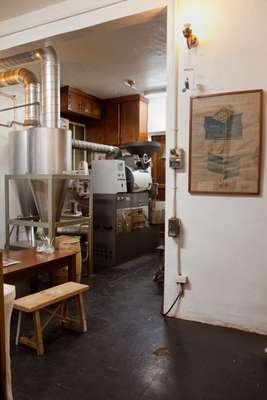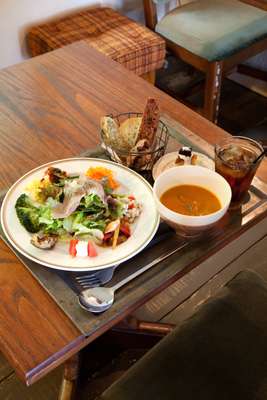 There is a drawback: all the residents tell the same story of humidity and extremes of hot and cold. With slab roofs and large windows, there isn't much in the way of insulation. "These houses don't co-exist with nature, says Ryoma Yabu, who runs a bakery from a hilltop military residence. "They were built with the American lifestyle – not the Okinawan climate – in mind. They need air-conditioning in summer and heating in winter."
The story of the military bungalows has been well told by Nobuyuki Ogura, a professor at the University of the Ryukyus. He says that initially only officers were allowed to live off-base but by the 1950s that had been expanded to include families and enlisted personnel. More troops arrived in 1958, by which time renting from locals was no longer an option. Working with private contractors, the military commissioned new concrete houses to be built to standard templates – 100 tsubo (330 sq m) for the largest – all around 20 minutes from the nearest base.
The presence of Americans had a huge impact on local culture, from a love of barbecues to a new style of architecture, replacing wood with concrete. "The Okinawan construction industry was more modern than [the rest of] Japan," he says. "Many Okinawan machine operators were recruited for the Tokyo Olympics and national projects in the 1960s." By 1972, there were 12,000 off-base houses in Okinawa.
According to Ogura, the original American residents also found the houses too hot and guzzled energy with big fridges and 24-hour air-conditioning. Still, the prospect of extortionate electricity bills is doing nothing to lessen demand for the old military houses, particularly among the wave of young Japanese newcomers who have been moving to Okinawa. Yet more new recruits.
Go, Momoe, Sui and Sasa Maejima
Go, who comes from Tokyo, first rented his three-bedroom house with two friends back in 1997, when he was a student at the University of the Ryukyus. "We were just looking for a big space," he says. "We wanted somewhere we could play musical instruments." Now he's married to Momoe, from Gunma, and together they run a home-goods store. They've done little work on their home apart from putting a wooden floor in the sitting room. "Ten years ago these houses weren't so popular," he says. "Now people can see their potential."
Residents: Hayato, Shiho and Hinata Asano
Hayato, who comes from Miyagi in northern Japan, moved to Okinawa 12 years ago. "It was my dream to live here," he says. Hayato and his wife Shiho, a piano teacher from Okinawa, run a restaurant and rice business called Komeya Matsukura from a spacious 50-year-old former military residence in Oyama in Ginowan. They gutted the interior and covered the walls in shikui plaster, a traditional solution for humidity. "It's give and take with these houses," laughs Hayato. "You have to put up with the heat, cold and humidity to get big, well-designed spaces."
Residents: Yusuke and Fumiko Hashizume
Yusuke and his wife Fumiko are both doctors. Yusuke works in a hospital in Naha, while his wife works on the more remote island of Kohamajima. "We were living in an apartment in Naha but we thought, 'While we're in Okinawa, why not live in one of the old military houses?'" They found their house in Kakazu on a weekend drive. It has four bedrooms and two bathrooms; plenty of room for Yusuke's musical instruments and visiting friends. They're next door to Futenma, the controversial US air base. "The planes fly so close, I can read the numbers underneath."
Residents: Toshikatsu and Azusa Saji
Originally from Kyoto, graphic designer Toshikatsu and his wife Azusa moved from Tokyo to live in the former military community of Minatogawa in Urasoe. They moved into their two-bedroom house six years ago and have done few renovations. "I didn't want to fix it," says Toshikatsu. The period details – such as the green wooden kitchen, the tiled bathroom and the built-in wooden cupboards – remain intact. The couple has filled the house with a mix of new and vintage furniture, some of which came from a US base. "Regular Japanese furniture can look small in these houses," he says.
Residents: Isao and Sayuri Oshiro
Isao, a photographer, and Sayuri, both from Okinawa, have divided their house into a home and a craft shop called Ten, selling handmade ceramics and textiles from Okinawa and Southeast Asia. This is their second gaijin juutaku. "They are very simply designed," says Isao. "It's like a blank canvas. You can paint them and renovate them and because they're old you don't think twice about making changes." They have a garden, a sea view and 100 tsubo (330 sq m) of space, far more than the average Japanese house. As the demand for vintage military homes has increased in recent years, so too has their cost. "Given the age of these houses, they're relatively expensive," admits Isao.
Ryoma moved to Okinawa 12 years ago. He was all set to study architecture in Europe but came to see his parents (his father comes from Okinawa) and never left. He set up the Ploughman's Lunch Bakery, a popular café with a view in Adaniya. His house is 46 years old. "I was looking for something unique, a warehouse or an old factory, when I came across this place," he says. "I liked the approach and the view." Over the past few years, perceptions of military houses have changed: "People know they can sell or rent these places for a decent price," says Yabu. He is also involved in renovation projects. "Some people like the American scale," he says. "The windows are bigger and the ceilings are higher. Most people want to use them as working and living spaces."
Resident: Narihisa Sueyoshi
Sueyoshi started his coffee-roasting business, Cerrado Coffee, 26 years ago. A self-taught roaster, he sells 15 kinds of beans from eight countries and is working hard to challenge the domination of the big companies. Thirteen years ago he moved into a former military house in Minatogawa; visitors are greeted by a giant roasting machine and a powerful aroma. "Our customers are mostly Okinawans," says son Narihito. "US military personnel don't get much chance to see the local culture before they're transferred." Although the business is largely wholesale, coffee-lovers drop by to pick up domestic quantities and, on Friday and Saturday, take the opportunity to try a cup in the shop.