Military market / Global
Industry targets
Keeping the wheels of war turning requires well-run businesses. Some of the world's most recognisable household brand names have pushed ahead in the fields of technology and innovation by supplying new products to the military.
01.
FedEx
Delivery to the frontline
Before September 11, shares in the Memphis-based courier company, FedEx, were around $40 each. A decade on and a string of highly lucrative defence contracts later, they now trade at around $90 (€74). In 2010 alone, the company received $1.4bn (€1.1bn) from the US Department of Defense, mostly from long-standing contracts involving the transport of soldiers and supplies. But with imminent troop withdrawals from both Afghanistan and Iraq, FedEx's military prospects look to be diminishing. Experts from the Project on Defense Alternatives have warned business for international air transport could drop 60 per cent by 2021. To add to FedEx's woes, it recently suffered embarrassment when a shipment to a Utah army base went very wrong. When asked by security what was in the package, a Fedex delivery man joked it was "probably a bomb", leading to an evacuation of 215 people.
---
02.
Oakley
Success in clear sight
Californian university dropout Jim Jannard started Oakley out of his garage with just $300 of capital in 1975. By 2007 the company was a part of the world's largest eyewear brand, Luxottica. Oakley won its first defence contracts in the 1980s, supplying goggles, gloves and backpacks to the US. Nowadays, it has a specialised division for government sales, US Standard Issue, which also develops essential apparel for the FBI and police SWAT teams.
---
03.
Roll's-Royce
The world's military motor
There are two very different Rolls-Royces. The car brand holds the prestige of transporting the world's wich, but that's dwarfed by the $17.2bn (€14.1bn) a year revenue of its aeronautic namesake. Rolls-Royce engines can propel anything from a Panavia Tornado fighter jet to an aircraft carrier. Last month it signed a $183m (€150m) contract to supply engines for US Kiowa Warrior helicopters.
---
04.
Hyundai
South Korea's special force
The South Korean automobile giant excels in sectors from finance to logistics but through its subsidiary Hyundai Rotem, it's also a potent force in the defence industry. Hyundai developed during the height of the Cold War tussle for the Korean Peninsula, coming to represent neo-liberal hopes for the region. Its very name translates as "modernity". Having produced weaponry for the last three decades, it has won major overseas contracts, such as the $400m deal in 2008 to deliver battle tank technology to Turkey.
---
05.
Mitsubishi
Industrial might on a grand scale
Japan's arms industry has had a rebirth this year after the country dropped its self-imposed ban on military exports. Mitsubishi Heavy Industries contributes €28.4bn of revenue to the Mitsubishi group each year. Along with producing oil tankers and cruise ships, the Japanese Navy remains an important contractor. But it hasn't all been plain sailing: last summer its databases were hacked, leading to the theft of data for Japan's next-generation fighter jets and nuclear power grid.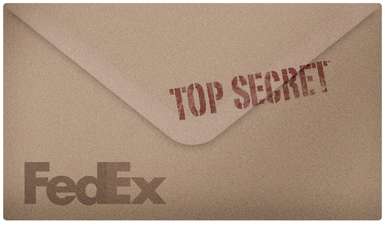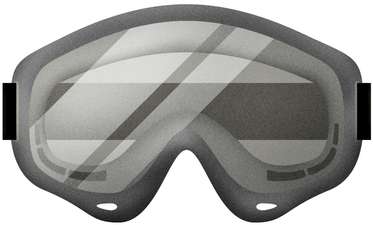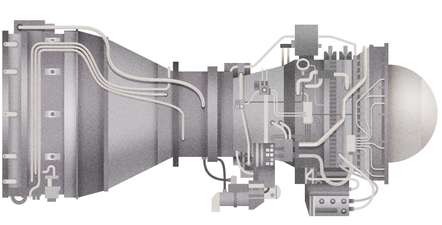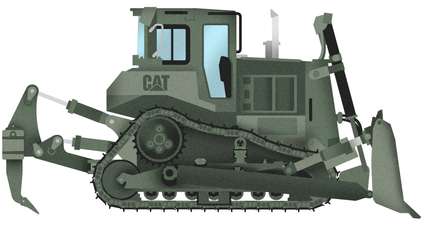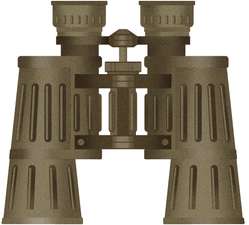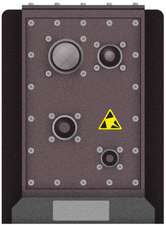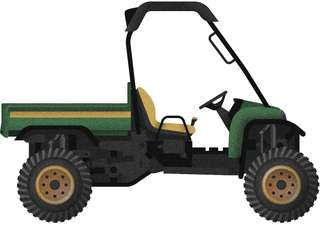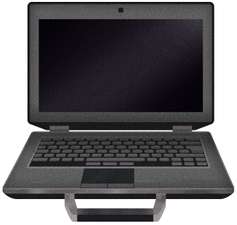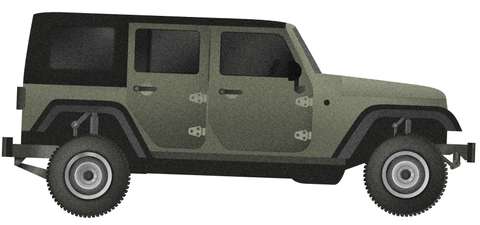 ---
06.
Volvo Aero
Swedish safety first
Volvo Aero was bought out by the UK-based GKN Aerospace in July this year for £633m (€514m) but it built up its military capabilities while still part of the Swedish automotive family. Providing engines for the national project of the Saab Gripen fighter jet in the 1980s, it has also collaborated with Rolls-Royce and GE.
---
07.
Caterpillar
Shaping the military landscape
As early as the First World War, Caterpillar exported tractors to help Europe's war-torn agricultural sector. Inevitably, these ended up hauling artillery and supplies between the frontlines. The machines were among the first to use rolling treads and are credited with helping inspire the English Major General Sir Ernest Dunlop Swinton to develop the first modern tank. At the end of the war a delegation of high-ranking British generals even travelled to California to publicly honour Caterpillar's founder Benjamin Holt for his invention's role in the war effort. But the company's post-war transition was difficult and it sank into debt. After streamlining its business model and almost 90 years of success it is now one the world's largest manufacturers of construction and mining equipment.
---
08.
Swarovski
The luxury of foresight
The Swarovski group already had a reputation for fine-cut crystal when it launched its Optik division, turning out high-end binoculars and gun scopes. The subsidiary was founded by Wilhelm Swarovski, the son of the company's founder, who was an avid hobby astronomer. Wilhelm's products started out being made with the same specialised glass grinders used to produce and finish jewellery stones in his father's factory. The Austrian military still use Swarovski Optik binoculars and their standard issue Steyr AUG uses the company's 1.5x telescopic sight.
---
09.
Panasonic
Japan's technology peacemaker
Unlike some of Japan's other major conglomerates, Panasonic was more reluctant to hand over its factories to the government when war broke out in the Pacific. During a policy address in January 1940, founder Konosuke Matsushita said, "Although it is urgent to implement national policies, our tradition of peaceful consumer goods production is also a serious concern." These days Panasonic is more at ease with its military output: it now produces heavy-duty laptops and tablets for the US military. Each can survive a drop from two metres and link up with Panasonic's Arbitrator 360, a dashboard mobile surveillance system.
---
10.
Samsung Techwin
Robot soldiers
Samsung's foray into the defence industry began in the mid-1980s with manufacturing fighter jet engines. Since then, the company's defence subsidiary, Techwin, has been a key supplier to South Korea's army. Its stationary robot sentry, the SGR-A1, was built to guard the 250km demilitarised zone between South and North Korea. A trio of cameras allows the SGR-A1 to detect targets up to 4km away.
---
11.
GE
Reconnecting warzones
Warfare is energy consuming stuff, so making partnerships with energy giants such as GE and Aggreko can be an essential ally to contractors. Although GE makes everything from lightbulbs to CAT scanners, it also has expertise in defence areas from satellite technology to thermal imaging and tank sensors. Outside of its core energy sector, GE has developed military expertise that also includes automated target tracking and avionics databases. Longstanding partnerships with booming economies such as India, which has roots in the supply of GE F404 engines in the late 1980s, have been escalated in recent years. The company has also secured high profile contracts in Iraq, with agreements to bulk up the nation's devastated power grid from 2008 thought to be worth nearly $3bn.
---
12.
John Deere
A growing concern
Dating back to the birth of the post-Civil War agricultural push, the green and yellow livery of John Deere has become synonymous with the national effort to tame the Great Plains. But a small and significant clutch of military hardware can also be found in its range. The M-Gator military utility vehicle is one of them, used as a "troop multiplier" to load, haul and transfer heavy loads in rough terrain. It's the only utility vehicle to have received the US Army safety certification, meaning that it's been cleaning up on duties reaching from search and rescue missions to troop redeployment in hostile combat conditions.
---
13.
Boeing
US Aerospace's flag-carrier
Few companies have more to lose from US defence cuts than Boeing. Congress is debating how to reduce military spending by $487bn (€396.2bn) over the next 10 years. One of the orders that could find itself on the chopping block is Boeing's $5.3bn (€4.2bn) contract to deliver 124 F/A-18 fighter jets to the US Navy. The loss would have particular significance for the city of St Louis, where Boeing's defence subsidiary is the second-largest employer. That said, as it stands, the company reported a 58 per cent profit rise in this year's first quarter and orders are at a record high. Its focus on fuel economy and ecology has kept Boeing ahead of its rival Airbus as the world's largest manufacturer of commercial jet planes. The sale of unmanned drones is also resilient. In June, Boeing helped set an ethical standard for the drone industry by voluntarily signing its first code of conduct.
---
14.
Dell
The cyber specialists
With an increasing emphasis on smart warfare, reconnaissance, diagnostics and processing expertise, information technology experts are actually benefitting from defence budgets. In fact, they're one of the very few military sectors with a rosy forecast, as procurement departments look to move away from high cost hardware and buy into hi-tech solutions that can be used across platforms and terrains. Furthermore, as warfare increasingly moves online, cyber-defence is now centre-stage, making men and women behind keyboards the cyber-warriors of the future. Companies like Dell are reaping the benefits of these major shifts in the industry, being awarded $4.3bn (€3.4bn) in defence contracts in the decade following 2001. All this IT support is no good without reliable access to information in the field however, and so Dell has developed computers such as the Latitude E6400 XFR notebook specifically for rugged conditions.
---
15.
Jeep
Driving the 4x4 market
General Dwight D Eisenhower once said the three tools that helped win World War Two were the landing craft, the Dakota plane and the Jeep. The Chrysler-owned brand struggled to retain a footing in the defence sector and in 1982 left to focus on civilian models. But with troops in areas like Afghanistan now favouring quicker, more mobile vehicles, Jeep's military division has seen a resurgence.