Military must-haves / Global
Inventory No. 56
Fans of army surplus store and collectors of military kit listen up. This month's inventory is the ultimate guide to the best in desert boots, camouflage jackets and handcuffs.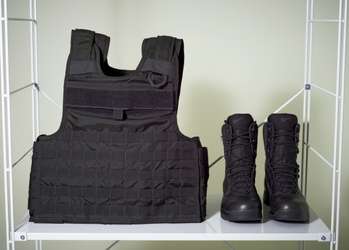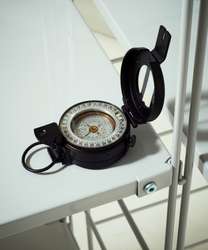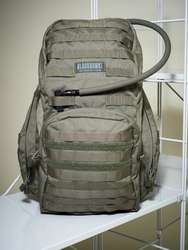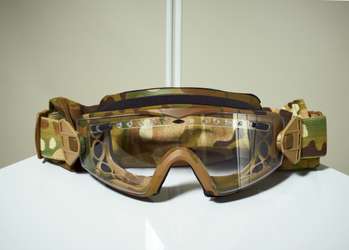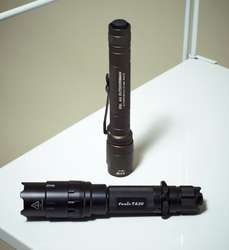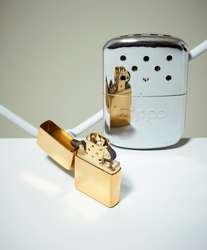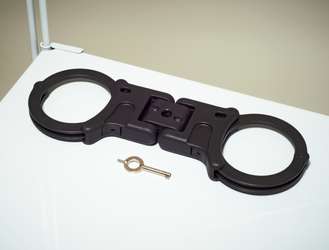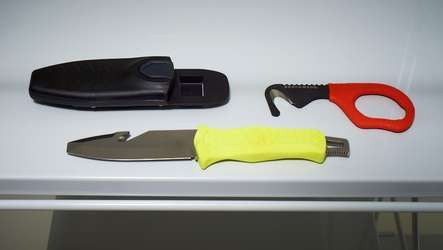 BlackHawk: S.T.R.I.K.E vest
Weighing only 1.7kg, the S.T.R.I.K.E. Cutaway Tactical Armour is the lightest vest on the market.
blackhawk.com; edgarbrothers.com
Danner: Kinetic Black 8" PT
These Gore-Tex lined, hardwearing boots are waterproof and breathable.
danner.com; edgarbrothers.com
Francis Barker: M73 Prismatic Compass
Inside its brass outer casing this reassuringly weighty navigation device features a mother-of-pearl compass dial. The adjustable lid and hairline sight enable the user to see objects and landmarks to within a startling half-degree of accuracy.
silvermans.co.uk
Highlander: Folding shovel
Made of heavy-duty forged steel, the Highlander folding shovel is as tough as they come but weighs less than a kilo.
highlander-outdoor.com; edgarbrothers.com
BlackHawk: Stingray hydration pack
For haulage and storage this backpack can't be beaten. Its integrated hydration system, protected by antimicrobial technology and a bite valve, is designed to keep the nasties out and the water in. The pack's convenience lies in its mesh back panel and frame, making it more comfortable to shoulder its 32 litre capacity.
blackhawk.com; edgarbrothers.com
Smith Optics: LOPRO Regulator Goggle
If you're a snowboarder we know what you're thinking: you want a pair. Although Idaho-based Smith Optics is known for crafting protection eyewear for athletes and extreme sports competitors (such as motorcyclist Travis Pastrana) since 1965, these slick goggles are made for soldiers. But hey, they'll still look cool on the slopes.
rampssmithoptics.eu; edgarbrothers.com
Fenix: TA20 torch
For a more specialised purchase, the Fenix TA20 can be hand-held or mounted and can throw light up to 200 metres. At a more conservative intensity the maximum run-time peaks at 170 hours, but the attention to design is shown by its anti-roll and slip-resistant body and working lifespan of 50,000 hours.
fenixlight.com; edgarbrothers.com
Surefire: E2L-AA torch
With an intensity of 80 Lumens, the E2L-AA Outdoorsman is a blinding purchase. Its adjustable intensity settings enable it to work for around 60 hours.
surefire.com; edgarbrothers.com
Zippo: Hand warmer
Powered by catalytic combustion (the same principle behind Zippo's lighters) this hand warmer is efficient and stylish. Generating 10 times the heat as its disposable rivals, Zippo's offering can be relied on. For a mere 12ml of lighter fluid, a grateful user can cosy up to it for up to 12 hours. It comes with a filling cup and warming fleece bag – ideal for anything from camping in Colorado to missions in Alaska.
zippo.com
TCH: Folding handcuffs
With 25 locking positions, rotating arms for speed cuffing, a double locking mechanism and a minimal design, TCH's handcuffs are all a cop needs to make life (and arresting) easier. With a choice of satin nickel or black finish, the only downside is that it's easy to lose the small keys while playing cops and robbers.
tchuklimited.co.uk; spyshop.co.uk
Lifesystems: Windproof matches
When it comes to survival, if you can't build a fire you're in trouble. Luckily Lifesystems has developed these windproof matches in a bright container that keeps them dry. Try them out at your next barbecue party.
lifesystems.co.uk
Vertx: Gunfighter Storm shirt
Designed in cooperation with SWAT operations, the Vertx Gunfighter Storm shirt is water repellent and protects against the wind. Special features include Velcro wrist closures and hygienic antimicrobial material.
wearvertx.com; edgarbrothers.com
B.C.B. International: Combat survival kit
From a lifeboat whistle to a pocketknife and water purification tablets, this little golden box that fits in your back pocket is a treasure chest of goodies. Survival instructions are provided too, just in case you need some help using the fishing line and hooks.
bcbin.com; spyshop.co.uk
Benchmade: Knife/cutterIdeal for use in and around water thanks to its corrosion and saltwater-resistant stainless steel blade, the US manufactured Benchmade 110H20 water knife comes with a molded lock sheath, fixed blade and Santoprene grip handle. Equally innovative is the black powder coat finish, vinyl handle coating for better grip and 7-safety cutter featuring a razor-sharp stainless steel blade. The cutter comes with a nylon webbing pouch and sturdy belt hook.
benchmade.com; edgarbrothers.com
Lifeventure: Vacuum flask
It looks like a cannon shell but it's actually a flask made by Lifeventure. Recognised by the Duke of Edinburgh Award, Lifeventure has been making the lives of hikers, campers and army aficionados better with its easy-to-use products. This 300ml vacuum flask is made of insulated stainless steel that keeps drinks hot for 12 hours and cold for a full day. Its granite finish is resistant to scratches and marks.
lifeventure.co.uk
Web-Tex: Military gear
Web-Tex may have started small 20 years ago but today its military accessories are stocked in 15 countries around Europe. Catering to armed forces worldwide, this UK-based company makes combat essentials every fighter should carry in their rucksack, like this boot-cleaning kit, complete with polish, sturdy wooden brushes and a cloth. The sewing kit comes with buttons and threads, pins and scissors that help any soldier look dapper during ceremonies, while the camouflage paint comprises assorted colours for all terrains. The vintage-looking torch has a push button that allows intermittent flashes (to send Morse code messages up to 30m away) and the fire-starting kit comes in handy when the torch's batteries run dead. But our favourite is the camouflage hydration pack – even useful during a very, very long jog.
web-tex.co.uk
Danner: Desert TFX boot
Any soldier who's posted in a desert base will want to have a pair of these rugged, tan boots, ergonomically designed to make walking across sand more comfortable. Using a quick-drying material called Dri-Lex that allows airflow in hot conditions, preventing a moisture build-up inside, Danner has created a hard-working boot approved for the US Army's use.
danner.com
Footnote:
The word camouflage comes from the French camoufler – to hide - and it was France's army that set up the first research team devoted to finding an outfit that could mask their troops in the battlefield. The modern day hide-and-seekers have biologist Abbott Thayer to thank for their concealment dresses. In 1909 he published a book entitled Concealing Coloration in the Animal Kingdom, the inspiration that drove the US Army to design the contemporary cammo uniforms. But before that it was the British – the 95th and 60th Rifle Regiments in India – that dyed their white uniforms during the uprising of 1857, colouring their clothes with everything from mud to tea. Today the MARPAT pattern – a kind of pixelated digital camouflage – is starting to replace traditional uniforms.