My last meal / London
Vaughan Smith
Vaughan Smith is a veteran war cameraman who set up Frontline News TV in London. He shares a meal with Monocle at the Frontline Club restaurant.
"My first memory with food was my mother's cooking – everybody loves their mother's food. Perhaps not all of our mothers are great cooks but I was lucky, she's always had perfect mashed potatoes, without lumps. She also makes a very refreshing cabbage salad with raisins, which I love.
My father was a soldier and we moved home following him around the world 35 times. We lived in what felt like temporary accommodation but there was always this comfort that my mother's cooking would deliver. Home was where her cooking was. She taught us how to knit, mend our socks and cook basic things. I wouldn't say my food is special but my children love my English breakfast. I put curry powder in the beans and make the perfect scrambled eggs, with a dash of water (no milk) and butter.
My memories of food are also linked to the army and school. Institutional grub was always revolting, so I lost interest in food. I was in the army for eight years. You'd be posted in the middle of nowhere with these rations that were repulsive and I'd always take some curry powder to make it taste better. Curry is the sort of thing you cannot travel without. I'd mix it all into one pot and it would, oddly, taste pretty good. Teaming up with the soldiers and making these concoctions would become a social event.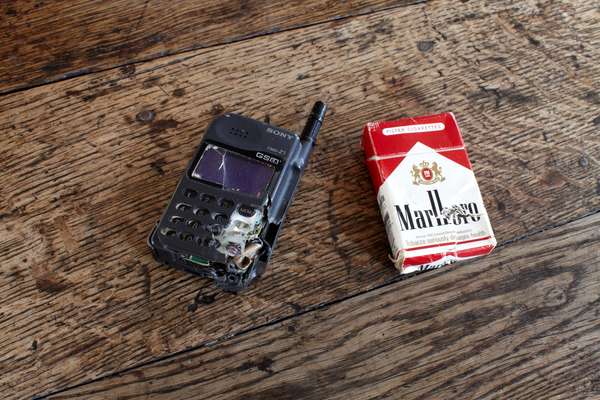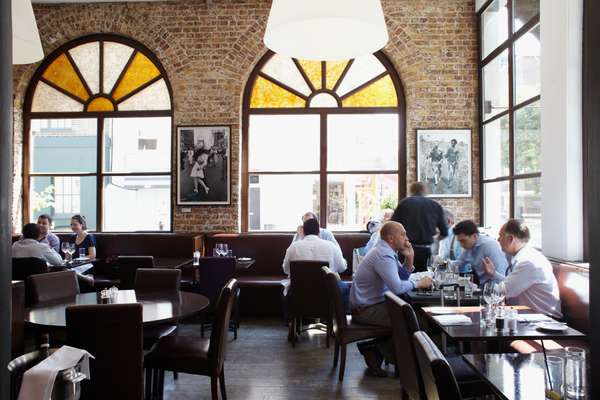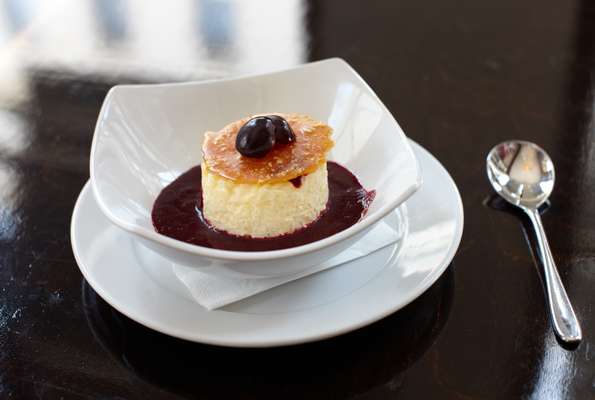 What inspired me to open a restaurant was journalism; I was in Kosovo as a freelance journalist in 1998. All the media would be there, running around collecting stories, working really hard and not eating in the day. After we finished our day's work we would all meet at a restaurant – often not very good – for dinner. It was the most important part of the day, where you'd talk about what you'd done. It helped stimulate great friendships.
You don't think much about food when you're in a foreign and often hostile country trying to collect information. You become an opportunistic feeder. If you're organised you'll always have some reserve fuel, I would always have some crisps or some chocolate or sweets to give me energy.
Beer and wine is normally easy to find. In Sarajevo during the siege in 1993 you couldn't get beer and then they started making it with rice. It was pretty iffy but it's always been easier to get alcohol in war zones than food. Often you can pick something from an orchard you're passing, with the owner's approval (whenever possible). I remember picking carrots, putting them in my pockets and nibbling on them while running.
If you're a war journalist food can be a means to get the information you need; it promotes interaction. A meal can be a tool in the journalist's armoury. If you buy someone a meal you get the opportunity to talk to them and they may feel the obligation to respond better. My restaurant supports the club. Journalism and hospitality get along very well; its all about developing trust.
I found covering Cambodia quite difficult. The Eastern appetite is more varied than mine. I tried the cockroaches and they were dreadful. The lizards didn't do anything for me either. But you get used to it. I ate worms in the Army (they were horrible) and boiled grass wasn't very nourishing.
As a journalist you become interested in the wider problems in this world. I own a farm and I feel the responsibility to manage it sustainably. We bring the ingredients we grow to the restaurant. I love that whole process. There's little that matches the satisfaction of eating your own lamb or cooking vegetables that you've picked from your garden that same day. At home I think it's good to have one proper meal a day; it's a way of bringing the family together. When Assange stayed [Smith's home was Wikileaks founder Julian Assange's bail house in 2011] we ate a lot of Vegemite. His Australian friends would send it and we ate all of it. Other people would send him weird drinks from around the world, like Icelandic shark-fin liquor. We drank that too.
I do a Sunday brunch – my version of a heart attack. It's a performance, a ceremony that reminds us it's Sunday. We play music and relax; it changes the mood in the house. My last meal would be with my five kids and wife here at the Frontline. I like the fishcakes because my mother used to do them and they go very well with white wine. That for me is satisfaction. My second last meal would be with my mates. People who aren't here anymore, friends that have been good. I remember eating with my absent colleagues; we got a bit tipsy and conversation went in interesting ways – food is part of friendship. When eating it's rarely the food that's important; rather it's the opportunity it delivers to be with someone that matters."
Vaughan Smith's father was a colonel in the British Grenadier Guards. Smith started covering conflicts in the 1990s, as a freelance cameraman. He later founded the Frontline News TV, an agency that represented young war journalists. Smith covered some of the most important wars in recent history, from Iraq to Afghanistan and Bosnia to Kosovo. Shot twice during his tours, he now spends time between London and his farmhouse in Norfolk.
Frontline Club
Founded by members of Frontline News TV in 2003 in London, the Frontline Club is a meeting place for war correspondents and journalists.
Spiced sweetcorn soup with Dorset crab
Frontline fishcakes with herb salad and alioli
Chilled rice pudding, hazelnut praline and morello cherry coulis
Mount Horrocks Watervale Riesling 2010
Blenheim sparkling water
Espresso
Frontline fishcakes 
(4 portions)  
200g each of pollack fillet and salmon  
100g smoked haddock  
200g dry mashed potatoes  
1 whole leek (chopped)  
Lemon zest  
30g dill   
20g chives  
1 egg, scrambled  
The method
1. Steam all fish and chop finely. Sweat the leeks.  
2. Finely chop the herbs and mix all ingredients.  
3. Make 80g balls. Dip in flour and egg.     
4. Pan fry for 4 minutes on each side.