Álvaro Siza / Porto
A legacy of love
The old master still teaching his would-be successors new tricks, Álvaro Siza is as dedicated to architecture now as when he started his practice 60 years ago. Optimistic despite his country's predicament, his focus is set firmly on the future.
Talk for a few hours with Portuguese architect Álvaro Siza and one will walk away with an understanding of not only his nation's current economic and cultural malaise, but also an equally impassioned analysis of everything from Portugal's former colonial glory and Spain's Inquisition-era folly to the blunders of European Union investment and the wonders of the South Korean construction industry.
"I've never held parochial views towards architecture," declares the 79-year-old master on a stormy August afternoon in his compound-like, 10-architect atelier on the outskirts of Porto. "Ever since the 16th century, the crisscrossing of cultures has always been a characteristic of Portuguese architecture."
Yet in an era when architects rival fashion houses for global prominence, Siza is that rare figure whose most celebrated commissions are found surprisingly close to home. Often called "obscure" – but more accurately described as "discreet" – Siza is a modernist and populist committed to architecture that is functional and, occasionally, even monumental. Awarded the Pritzker Prize in 1992 for his Lisbon urban-redevelopment scheme – and a Golden Lion for Lifetime Achievement at this year's Venice Architecture Biennale – Siza remains devoted to the profession he has nurtured since opening his solo practice in 1954, while still a student in the University of Porto's Faculdade de Architectura.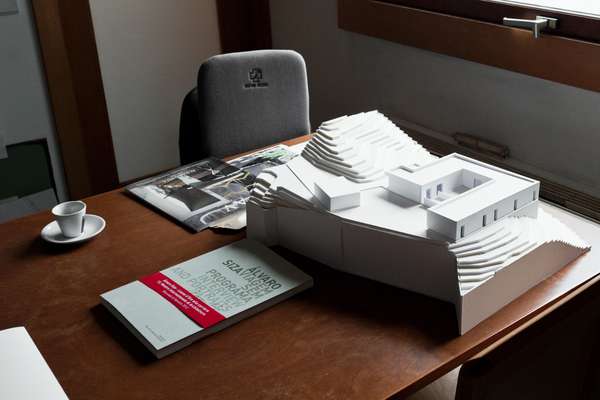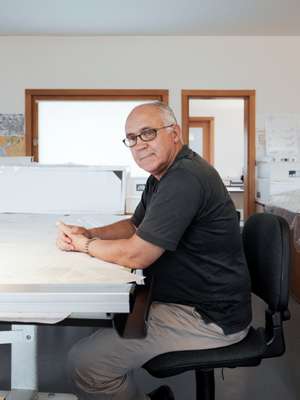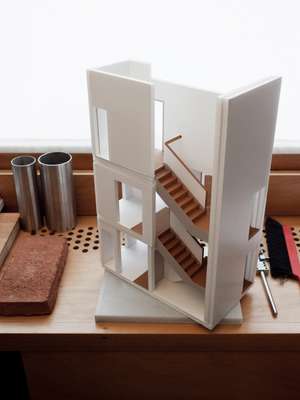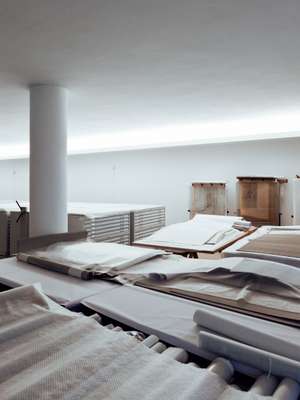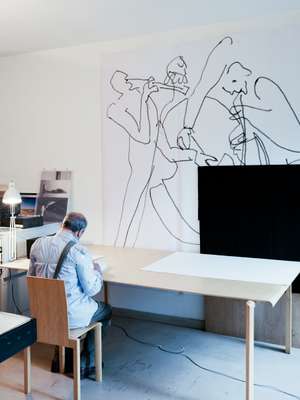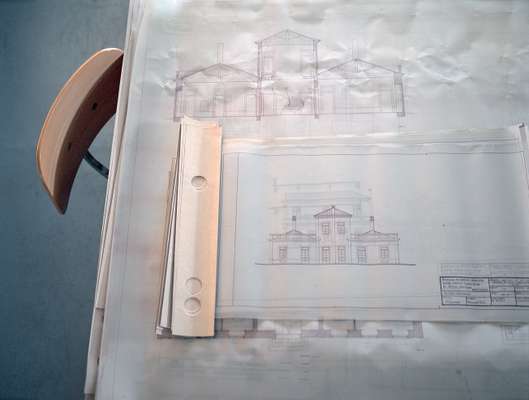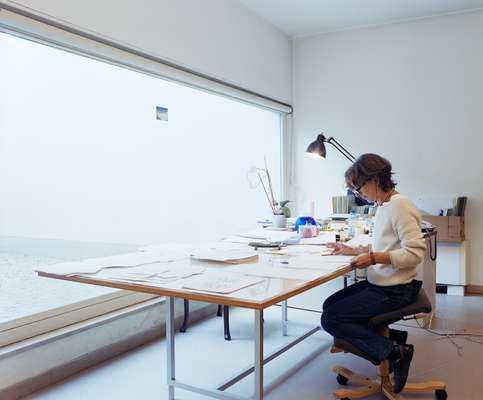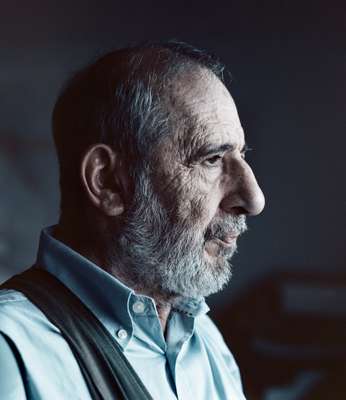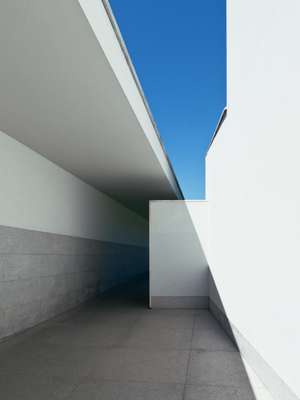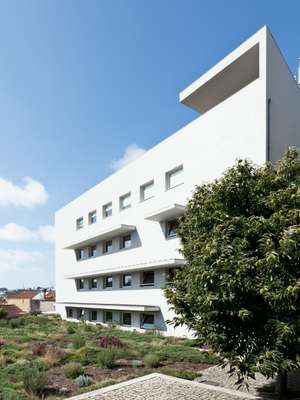 "My priority right now is to build," says Siza, midway through yet another Camel cigarette as blueprints for his new visitor centre at Spain's almighty Alhambra hang a mere metre away. "The industry today may be quick, quick, quick," he adds, "but I don't like to work in a hurry – that only results in a loss of quality."
Quality, along with authenticity and integrity, have come to define Siza's signature style, which pairs a sculptural take on modernism's formality with a rigorous devotion to local vernacular and site. Born between the two World Wars and raised amid the isolation of Portugal's Salazar dictatorship, Siza's early designs – much like those of his Finnish namesake, Alvar Aalto – reflect the utilitarian demands and economic realities of nations caught between crafts-based and contemporary societies.
"There was a lot of historical affinity between Portugal and Finland," says Siza who, like Aalto, has created complete interior schemes for many of his commissions. "Both were 'peripheral' nations far from the cultural centres of London, Paris or Milan," he adds, as sunlight breaks over the Douro river a short stroll away. "And both were cultures with a strong respect for the landscape – and where handicraft work was dominant."
As Portugal continues its economic decline, Siza already sees architecture – professionally, academically and culturally – emerging as an early casualty of national and EU-mandated austerity measures. Part of the problem is sheer oversupply: with 30-plus architecture schools, Portugal is still producing talent for the 1990s-styled, EU-funded economy that ultimately bankrupted the region. "There was a period of euphoria after we entered the EU because it meant so much work for this new generation of young architects," says Siza.
Two decades on, many of Portugal's youngest and brightest are now heading abroad, with a stream of contemporary Conquistadors decamping for the UK, Switzerland, Angola (see page 37) and Brazil. Siza is clearly saddened by the symbolism of their departures but sanguine about their prospects beyond Iberia's borders. "International experience can serve as a stimulus for creativity on both sides," Siza says. "Remember, Portugal has had more than 500 years of cultural exchange."
As for Siza's own global expansion, a bad back and that notorious cigarette habit limits his capacity for long-haul flights, though he finds himself increasingly drawn to Asia. An upcoming Bauhaus Museum forms his entry into China, while a series of office projects keeps him busy in South Korea. Siza is smitten with Seoul, impressed by the city's "fantastic atmosphere of optimism" along with the quality and professionalism of the architecture industry across the country. For Siza, South Korea symbolises the future at a time when his own country is eerily echoing its past.
As a cloud of uncertainty continues to blanket Europe, Siza – who has an architect son and an office of talents to lead – can only focus on the future. "For much of my career, I never thought I'd design outside of Europe... so I have always worked through periods of doubt," he says, though despite lecturing at Harvard he has yet to build in the US. As for Portugal, Siza suggests a new-found globalism may ultimately save his nation – and perhaps its architecture industry along with it – from Europe's painful decline.
"After a long period, Portugal is restoring its relations with the rest of the world," he says. "The recovery will be slow, but some signs are already there. I believe it will happen."
1933 Born in the village of Matosinhos outside Porto, site of his first four houses barely two decades later
1954 Establishes private practice in Porto
1955 Graduates from University of Porto's School of Architecture
1958 During the next eight years, completes seminal early works including the Boa Nova Tea House and Leça da Palmeira swimming pools near Porto
1992 Pritzker Prize for Chiado neighbourhood renovation scheme in Lisbon
1998 Designs the Portuguese Pavilion at the Lisbon Expo with office-neighbour Eduardo Souto de Moura
2005 Completes pavilion at London's Serpentine Gallery
2009 Royal Gold Medal Award from RIBA
2012 Golden Lion for Lifetime Achievement at Venice Architecture Biennale
Serralves Foundation museum, Porto, 1999
Set amid a maze of tended gardens, Siza's Serralves museum is widely considered his greatest hometown hit. Adjacent to the museum's original 1930s-era Art Deco structure, the new building hovers on the gardens' edge with quiet gravitas.

Iberê Camargo Foundation, Porto Alegre, Brazil, 2008
Housing the works of the famed Brazilian modern artist, Siza's most important building in the Americas is a white-washed shell set against a lush tropical backdrop. Inside are display galleries and academic spaces linked by al fresco walkways.

Faculty of Journalism, Santiago de Compostela, Spain, 1993
One of two important Siza buildings commissioned as part of the city's early 1990s "City of Culture" infrastructure upgrade, the building is on the edge of Santiago's old city. It is set within one of Europe's older universities; Siza's strongly horizontal design directly references Aalto-styled modernism.

Serpentine Gallery Pavilion, London, 2005
Siza's only UK project, on which he collaborated with fellow Portuguese architect Eduardo Souto de Moura, is an undulating grid of timber and polycarbonate. Siza described working with Souto de Moura as "like four hands playing on a single piano". The result is elegant in form but simple in execution.

Quinta da Conceição swimming pool, 1965
Set in Siza's hometown of Matosinhos, near Porto, this early commission (left) is in a leisure park masterplanned by Siza's mentor, Fernando Tavora. The starkly designed swimming pool is emblematic of late Salazar-era public works.