Africa/Middle East / Africa
Africa/Middle East
Briefing
We kick off a new series on strategic flight paths, starting with Istanbul to Mogadishu.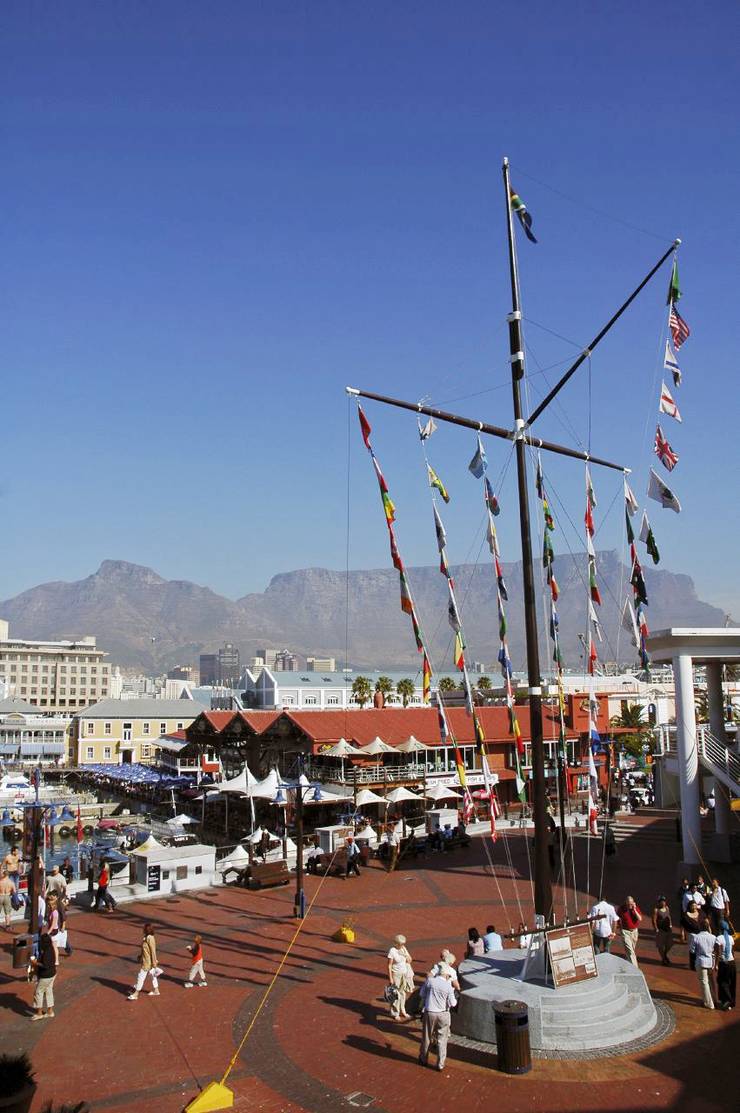 FLIGHT PATH NO.1
Turkish delight
Somalia
[TRANSPORT]
Plane: Boeing 737-800 (155 seats)
Airline: Turkish Airlines
Route: Istanbul to Mogadishu
Frequency: Twice a week
In our new series, Monocle explores some of the more niche flight paths from around the world.
Over the past 20 years flights into Mogadishu have been only for the brave, the foolish and the slightly dodgy. If no one tried to shoot down the plane as it came in there was always the risk that someone would try to shoot you on the way out of the airport.
Most flights heading for the Somali capital would take off from Nairobi's second airport, Wilson. Some were more like air taxis – making stops in Aden, Bosaso and Berbera and, briefly, in Mogadishu. Others carried khat, the mild narcotic leaf grown in Kenya and Ethiopia and chewed with abandon in Somalia and Yemen. Anyone wanting to hitch a lift on a khat flight had to pay their own weight in the drug.
Among the numerous hopeful signs that Mogadishu has turned a corner is the presence of a major international airline making regular trips to Aden Adde International Airport. The decision of Turkish Airlines to start twice-weekly flights in April was not made for business reasons alone. It is part of Turkey's soft power push in staunchly Islamist Somalia. Turkish aid workers and diplomats are regulars on the flight – Turkey is the only western country to have an embassy in Mogadishu.
The connection has brought another benefit. Somali businessmen wanting to connect with the Middle East and beyond can now transit through Istanbul – and no longer need to board the rather rusty old planes they have spent the past two decades relying on.
---
African odyssey
Angola
[TOURISM]
Southern Africans are learning to say obrigado. Oil-rich Angolans deserve a word of thanks. Big spending and brand-focused, they previously spent their dollars on weekend trips to Dubai. Now they account for South Africa's fastest-growing tourism market.
A year after opening an office in Angola's capital, Luanda, South African Tourism recorded a 48.5 per cent increase in Angolan visitors in the first six months of this year. Debra Algie, marketing manager for luxury hotel the One & Only in Cape Town, confirms the trend: "The Angolans are our very upscale visitors. They go on fishing trips and cruises and shop in the boutiques of the V&A Waterfront [below]."
---
In the right place
Oman
[GROWTH]
Location is everything for Salalah in south Oman. Temperatures drop in summer and the desert blooms with greenery. This summer has seen a 10 per cent rise in Gulf travellers flying in on new routes as government-backed plans to expand the airport and boost tourism begin to bear fruit.
Proximity to the pirate-plagued Gulf of Aden hasn't deterred cargo traversing the Port of Salalah; profits for the first half of 2012 are nearly four times those in 2011. "Salalah is a key location for India, East Africa and the Red Sea," says Peter Ford, the port's CEO. "We are six days to Singapore and 15 to New York. We have a $450m (€360m) expansion plan just waiting for the demand."
---
Crack in paint
Guinea-Bissau
[COCAINE]
Since winning independence from Portugal in 1974 the tiny West African nation of Guinea-Bissau has suffered at least 10 coups or attempted coups. Every president has been killed, died or been overthrown while in office.
The resulting instability has allowed cartels to turn Guinea-Bissau into a staging post for ferrying cocaine from South America to Europe. The country itself has been dubbed Africa's first "narco-state".
The value of cocaine trafficked through Guinea-Bissau dwarfs the economy and it's getting worse: at the end of July the UN Security Council warned that drug trafficking had increased since the most recent coup, in April.
---
Type: Parliamentary
Date: October
Candidates: There is no reason to assume that the Rally Of The Togolese People won't perpetuate their four-decade lock on power, despite a recent change of name to Union For The Republic.
Issues: Electoral reform laws passed earlier this year have prompted violent protests by people complaining that the new regulations entrench the ruling party headed by President Faure Gnassingbé, who inherited the job from his iron-fisted father.
Monocle comment: The parliamentary election in 2007 was generally held to be free and fair but the presidential election in 2010 got mixed reviews – and that's where the real power is.
---
The West African archipelago of Cape Verde plans to rely on renewable sources for half of its energy within eight years. Construction on solar panels has begun and a deal's been signed to build a wind farm.