Art/books / Global
Art/books
Briefing
It's time for London's first Frieze Masters, plus a round-up of the latest art sales and books.
Inky depths
UK
[ART BOOKS]
London history
The Company of Artists
Charles Saumarez Smith
Charles Saumarez Smith knows the company of artists well enough to also know that calling his new book on the early years of London's Royal Academy of Arts The Company of Artists isn't a bad sell.
After all, artists are an amusing bunch; you tend to get an equal amount of miscreant with your creant. The major artistic themes of the 18th and 19th centuries are observed and the key players nodded to, but the book is best on the politics and exploded stuffiness of an institution that stands for both creativity and the Establishment. This is well told and beautifully drawn – and it seems that the best way to live in the titular fellowship is to open a bottle of something strong.
Market
Commissioning Contemporary Art: a Handbook for Curators, Collectors and Artists
Louisa Buck & Daniel McClean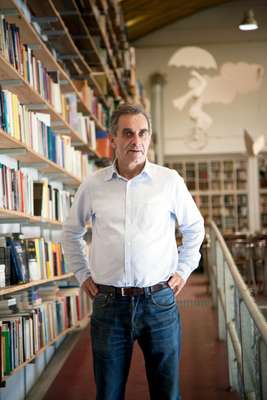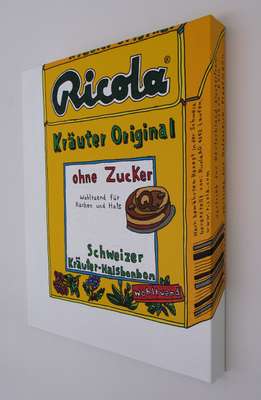 This is the second of Louisa Buck's stern-sounding handbooks on art-buying and market initiation to belie its austere title and become well-thumbed, Post-it noted and quoted as epigram. It's a fascinating, multi-billion-euro creative pursuit made digestible and even seemingly possible by the duo's matchless knowledge, experience and way with a bon mot when one in English would do.
Art/food
Catalogue of Exquisite Recipes
Valeria Napoleone
The art collector's family recipes cut and pasted into a beautiful book with images of her favourite works, or most suitable work, or weirdest things… or whatever. What a joy and great idea this is, without a loss of charm, it seems, from kitchen and collection to the pages of a book.
It feels like a charming do done in a small room with fascinating, slightly drunk people having a lovely time. And not many cookery books or monographs achieve that.
---
Peruse at your leisure
Portugal
[BOOKSHOP]
Opened in 1999, Ler Devagar bookshop (in English: "Read slowly") is located in Lisbon's Alcântara district in a factory housing an old printing press.
Owner José Pinho (right) talks about his daily routine: "I arrive in the afternoon to check emails and make reservations for book releases and exhibits. I talk with suppliers and our regular clients, who tell me we have one of the most beautiful bookstores in the world. I might then have dinner in the store's restaurant with some friends, business partners or one of my customers.
"We are a generalist bookstore but have lots of titles on art, architecture and theatre. There's a music shop [CDs and vinyl from Portugal, Africa and Latin America], a bar [wine and tapas], and space for gallery shows [painting, photography, sculpture and installations], conferences and concerts.
lerdevagar.com
---
Picture perfect
Japan
[EXHIBITION]
'Berliner Luft' by Ryu Itadani
Marunouchi Gallery
4 October–10 November
Osaka-born artist Ryu Itadani (front-cover illustator, issue 45) takes the city, nature and "things" as his subject matter. He has spent the last two years in Berlin, honing his fresh and immediately recognisable style of hand-drawn lines, bright colours and cartoon-esque scenes. For his Tokyo homecoming – which, we predict, will be glorious – Itadani will be exhibiting 20 new works depcting scenes of daily life in the German capital.
marunouchigallery.com
Animalário Universal del Profesor Revillod
Javier Sáez Castán & Miguel Murugarren
The Incredible Book-Eating Boy
OliverJeffers
Foam of the Daze
Boris Vian
The Son of a Thousand Men
Valter Hugo Mãe
Jerusalem
Gonçalo M Tavares