Briefing / Asia
Asia
Briefing
Protecting Yangon's architecture, tackling illegal mining in Goa, and understanding seismic activity in Taiwan.
The land that time forgot
Burma
[ARCHITECTURE]
As investment starts to flow into newly democratising Burma, one casualty of the country's dawning prosperity is the unique architectural heritage of its biggest city, Yangon. Compared to the haphazardly developed cities of its richer south-east Asian neighbours, Yangon still has one of the best-preserved colonial cityscapes in the world. "There is nothing like it left in Asia," explains Thant Myint-U, historian and founder of the Yangon Heritage Trust. "It's an incredible asset and we need to have a robust conservation strategy as part of a more general urban plan to modernise [Yangon]."
The trust is now working with international experts on a plan to preserve the Secretariat, the vast redbrick Edwardian building that once housed the British Imperial bureaucracy – it may cost tens of millions of dollars. Time is running out: many old buildings have been lost and old blocks in downtown Yangon where families have lived for generations are now at risk from unregulated development. "[Yangon] is at inflection point," says Thant Myint-U, whose trust held its first conference earlier this summer and has already won a reprieve for 20 buildings threatened with demolition. "It could easily go the way of other Asian cities. Or we could plan properly and protect what we have. It would make [Yangon] the most liveable and beautiful city in the region, I'm sure of it."
Lower Pansodan: A collection of buildings that include the old offices of HSBC, the Bombay Burmah Trading Company and the Strand Hotel.

The Pegu Club: Where Rudyard Kipling stayed before writing The Road to Mandalay.

The Secretariat: Where General Aung San (father of Aung San Suu Kyi) was assassinated.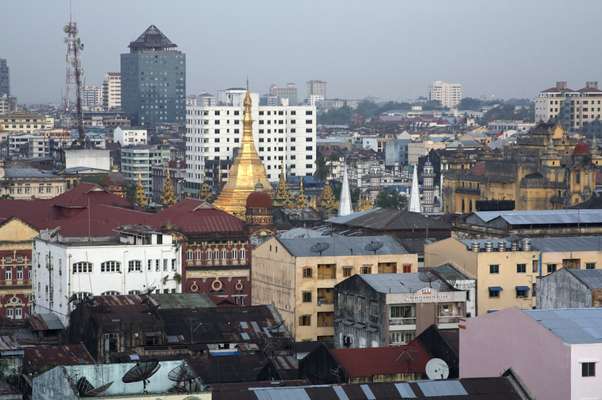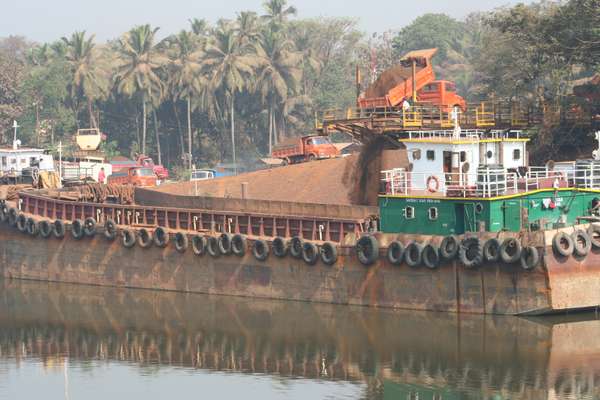 Seismic shift
Taiwan
[MAPPING]
For Taiwan, prone to quakes, landslides and monsoons, monitoring the Earth can be a matter of life and death. So the nation has developed what western scholars say is one of the most efficient geographical information systems (GIS) in the world to collect, analyse and share location-based data like seismic activity.
The GIS system also fuels innovation in the tech sector and an advanced science curriculum in public schools. But Taiwan, whose sovereignty is questioned by China, is hoping its mapping expertise can be used as leverage for greater participation in the global community, according to Jeremy Shen, a high-level government official. "Maps don't exist in isolation," he says.
---
Q&A
Rupert Hoogewerf
Publisher and wealth analyst
China
Rupert Hoogewerf is founder of the Hurun Report, a Shanghai publishing house that produces the China Rich List, an annual ranking of China's top net worth individuals, and the Hurun Wealth Report, a detailed analysis of the lifestyles of the richest Chinese.
What's the goal of the China Rich List?
The stories of these people tell the story of modern China. It is raw capitalism at its rawest, because they all came from nothing just 30 years ago.
What is the reaction in China to your efforts to create more transparency around wealth?
We have been an integral part of breaking the taboo about talking about personal wealth in China. There will always be low-flying individuals who will go to extraordinary lengths to hide their wealth – these people we cannot find. But there are many more individuals who are simply low-key, with a significant business not yet discovered by the public.
Who is the richest individual in China at the moment?
The richest person in China is Liang Wengen, who is worth $11bn (€8.9bn). Liang makes diggers. His story is a modern-day version of the California gold rush, when the richest people were selling shovels rather than panning for gold.
---
Goa has emerged as a new hub for illegal mining activity. While state and national authorities say they are trying to curb illegal mining of iron ore, activists say it is continuing – part of a wider problem across southern states. Large deposits of mineral ore were discovered by the state's former Portuguese rulers, who left in 1961. Last year, Goa exported more than 50 million metric tonnes of iron ore to countries such as China and Thailand to help feed their construction booms."The main issue is ownership. Mining companies are operating in areas that don't belong to them," says Claude Alvares of the Goa Foundation.
---
Unlike elsewhere in China, gambling is allowed in Macau. It now surpasses Las Vegas in takings thanks to its status as a special administrative region. But now Macau is trying to attract a different type of tourist by emphasising its Portuguese colonial roots.