Business / Global
Business
Briefing
We report on how Portuguese and Brazilian middle classes are choosing France as their top European destination. Plus, why the new wave of coffee makers popping up in America looks a little bit like the old wave.
National treasure
France
[LUSOPHONE INVESTMENT]
More than a million Portuguese nationals are registered at consulates across France, making theirs the single largest foreign community in the country. As Paris continues to build on its "formal strategic alliance" with Brazil – already France's largest trading partner in Latin America – "les Portugais" have become a highly sought-after commodity.
Members of Brazil's booming middle class have made France their favoured destination in Europe, and close to the top of the list of nationalities claiming tax refunds on departure from Paris, reflecting their taste for luxury goods.
From customers buying handbags off Place Vendôme to fighter jets from French military manufacturers, France's economy is tapping a well-stocked pool of Portuguese talent. "The vast majority of Brazilians travelling to Europe don't speak any language except Portuguese. Being served in our language puts us at ease," says Paris-based Brazilian businessman, Igor Tameirão de Azevedo. So it seems a combination of healthy diplomatic relations and the familiar touch of home entices brics big spenders to part with their reais.
Fourteen per cent of France's immigrant population is of Portuguese origin.
France is the top foreign destination for Portuguese émigrés.
Brazilians are the fourth biggest claimants of VAT refunds on departure from Paris.
Brazil trails only the US and Japan's expenditure on cosmetics.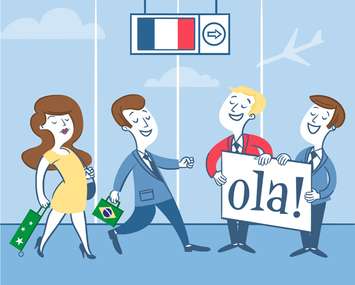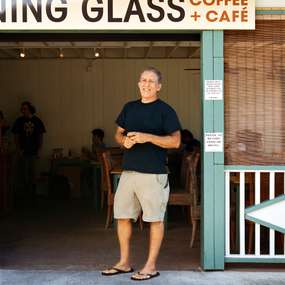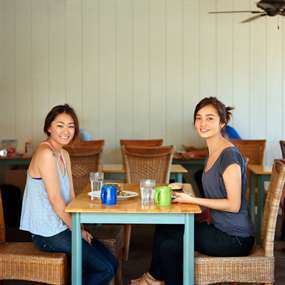 Q&A
Daniel Citron
CEO, Related Brasil
Brazil
Earlier this year American property giants The Related Group and Related Cos established Related Brasil, a São Paulo-based subsidiary looking to invest upwards of $1bn (€802.7m) in Brazilian residential and commercial property over the next three years.
Why launch Related Brasil?
We felt large public development companies were focusing on volume and growth rather than quality. Our idea is to offer quality, sustainable products and differentiated design and architecture.
Where will it operate?
We will operate on two tiers first, in the more mature markets such as Rio and São Paulo with our highest end projects and then in a second tier, growing cities with new concepts and brands, but at a more affordable price.
---
Return to profit
China
[NEIGHBOURHOOD]
Sixty years after the French Concession in Shanghai returned to Chinese hands, the French are returning to the city en masse, many to start small businesses in the tree-lined district. There are now more than 12,000 French expats in the city – the largest French community in China and six times the number at the concession's peak in the 1930s. The former concession's walkable streets and relatively business-friendly local government have made it an environment entrepreneurs love.
"You have to follow rules of the government, they tell you what to do and you're fine," says Franck Pecol, owner of a bistro and bar in the neighbourhood. Young, creative French people are also flocking in now that youth unemployment has hit 22 per cent back home. "Every month, I receive CVs from young French guys who want to come and work here," he says. "They have a fantastic feeling about the city."
---
[attractive figures]
The statistics winning Brazil new friends
33% Tourist growth between 2009 and 2011
34% Student visa growth between 2009 and 2011
65% Work visa growth between 2009 and 2011
70% Growth in Portuguese classes in Brazil's Berlitz language school compared with last year
110% Increase in number of exchange students at faap university in São Paulo in 2012
---
Local favourites
US
[COFFEE]
Offering an alternative to both coffee chain giants such as Starbucks and the performing baristas behind the artisanal "third wave" coffee firms, coffee shop owners across the US are getting back to being good neighbourhood cafés. "We care about the quality of our service, not showmanship," says Chris Calkins, co-founder of Prodigy Coffee in New York's West Village.
With 30 years in the coffee business, Calkins knows what he is doing. Having apprenticed under Alfred Peet – one of America's coffee pioneers – during the 1980s, he was involved with Starbucks back when it had a handful of spots in Seattle.
Eric Rose (top right) was another graduate of the early business and took a similar approach when opening Morning Glass (right) in July 2011 in Honolulu. "I wanted to offer 100 per cent Hawaiian coffee, make sure it's roasted well and make it affordable," he says. It seems the first wave of the US's coffee trailblazers are leading the way again.