Las Vegas / Global
Drone Home
Unmanned military planes and helicopters are a controversial subject but visitors and exhibitors at the Unmanned Systems North America trade fair were unfazed. They're more excited about drones that can do the housework.
August is not the best month to visit Las Vegas. Outside it is 43C, where sunbathers seem to risk second-degree burns. But in a windowless hall of the Mandalay Bay hotel it is blessedly cool, and some 7,400 trade-fair attendees are wandering around futuristic planes and boats. Most of the visitors are men with a smattering in military uniforms, and to the casual observer taking in the scene just one thing might appear odd: many of the aircraft and other vehicles on display lack a cockpit.
Unmanned Systems North America, run by an industry association, is the largest annual event for autonomous and remotely operated machines, mainly planes and helicopters but also boats, submersibles and trucks. Drones came to prominence with their use against terrorists in Pakistan and elsewhere (cue the opening of the "Bourne" film), and have stirred controversy. Critics in the media, legal and political worlds question the legality and ethics of using them for targeted killings, and innocents have died during strikes. Several protesters are stationed on the street outside the show waving banners and flyers.
On the 550 exhibition stands – dedicated to everything from entire drone systems to engines, batteries and North Dakota's support of drone technology – broader discussions about the law and privacy did not have a place. "I'm really not getting involved in the ethical debate. I'm looking to satisfy customers," says Rick Lemaster, head of unmanned airborne systems at Boeing. Instead, the show positions itself as a celebration of engineering.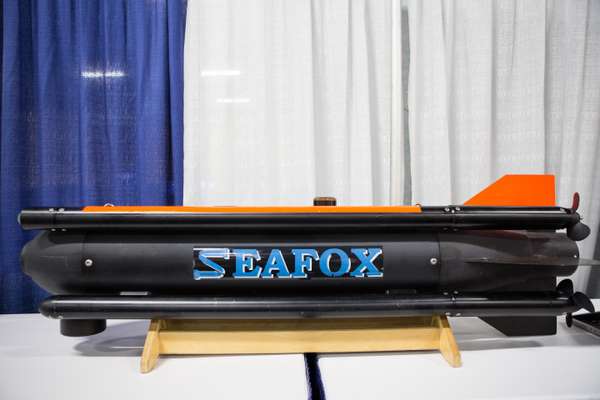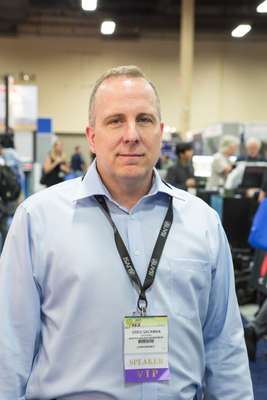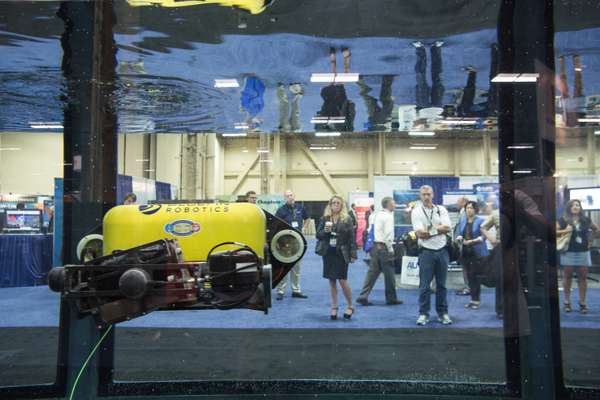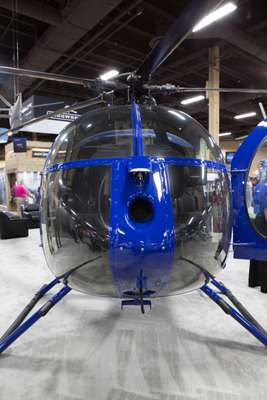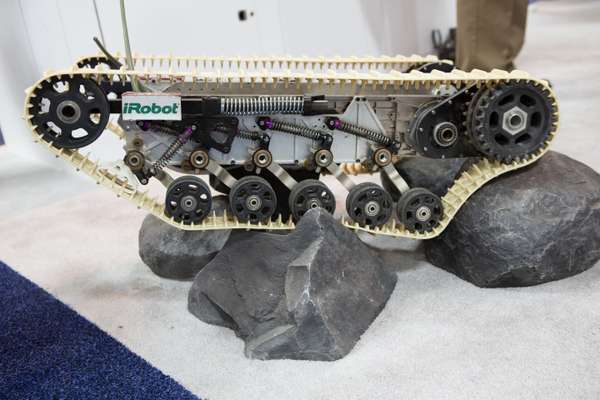 Boeing exhibits a gleaming unmanned copter. Small drones buzz around inside a netted enclosure. A company called Liquid Robots is showing off a marine survey drone powered by wave action. Nearby a rectangular water tank in which a boxy robot by Bluefin trundles back and forth, just as it does when surveying the hulls of ships. ReconRobotics invites attendees to chuck its rugged camera drones into a mockup of a small building and then drive them around. Around 550 swat teams across the world use the device when they want to enter hostile environments with care.
Forecasts for the sector are bright, irrespective of the Afghan war winding down and a predicted $487bn (€387bn) reduction in US defence spending over the next decade. Executives enthuse about Barack Obama's new focus on the Asia-Pacific region. And foreign militaries have embraced drone technology. "We just see the Department of Defense as the first responders," says Roy Minson, general manager at manufacturer AeroVironment. "We've sold to 19 countries." More importantly, the civilian market is largely untapped and the US Federal Aviation Administration is formulating rules that will allow drones to be integrated into the national airspace by 2015. They are far cheaper to operate than manned aircraft, and potential applications include scientific research, crop dusting, environmental monitoring and law enforcement. Approximately 30 US police departments have applied to use drones, including the Seattle force, which sent Lt Greg Sackman to the show. "We're gonna get them eventually," he says. "There are too many positives."
Drones could be used for aerial crime-scene photography and swat team reconnaissance, he says, but would not spy on civilians. One police force, in Mesa County, Colorado, already operates five drones for tasks such as searching for lost hikers. "I just don't know what to do with all these images of naked people by their pools," quips the head of the programme, Benjamin Miller.
Many companies predict a world reshaped by drones. iRobot, which has sold over 8 million robotic vacuums and mops alongside its defence products, is displaying an unassuming android called Ava that has an iPad screen in place of a face. The firm envisions an "automated home environment" in which droids supervise the running of the house and perhaps keep an eye on the elderly.
On its display, helicopter manufacturer Sikorsky has rows of sleek-looking models, such as an optionally piloted Black Hawk. The company wants to "redefine the pilot," says engineer Jesse Lesperance. "Today the pilot grabs the stick and pushes the rudder. We want aircraft to take over these mundane tasks and let the pilot work on the mission."
Some firms at the trade fair seem aware of the bad press that military drones receive. General Atomics, manufacturer of the Predator drones used in Afghanistan and elsewhere, did not have a pr representative at the show and do not speak with journalists. Miller, of the Mesa County police department, says the industry has to break the link in the public consciousness with wartime uses. "The idea of flying Predator drones in Pakistan is scary and it takes a while to show the public that's not what we're doing." Judging by the pickets gathered outside, they've got some way to go.
As drones look poised to become increasingly prevalent in our skies, concerns are being raised over their safety. This isn't some Matrix-inspired conspiracy theory of autonomous battle-bots wreaking havoc.
These are very real concerns over the logistics of having several tonnes of unmanned metal careering through our already busy airspace. US Congress counted around 200 drone accidents of varying severity over four and a half years in Iraq and Afghanistan, more than half of which were due to "material issues" such as component failures.
As drones look set to roll out for everything from crop dusting to drugs patrols, the US Federal Aviation Administration is struggling to update their safety codes to take the challenges of remote operation into account.
One exhibitor at the show wasn't promoting new technologies and designs. It was offering doctorates. Unmanned Vehicle University (UVU), based in Lake Havasu City, Arizona, teaches advanced online courses in such topics as drone aerodynamics, swarming and firefighting.
It currently has 50 students, including the CEO of a composites company and an Air Force general officer, and its instructors are drawn from academia and the military. "You can even learn to fly an unmanned vehicle over the internet," says founder Jerry LeMieux, a former F4 pilot. The university sends students a controller and they can control an actual robot from the comfort of their living room.