Briefing / Europe
Europe
Briefing
Vladimir Putin's motorcade, a revamp of Paris's Place de la République, and elections in Lithuania.
ME AND MY MOTORCADE NO.33
Testosterone-fuelled transport
Russia
[VLADIMIR PUTIN]
Any self-respecting leader of Russia, the world's largest country by territory, needs to be mobile, since its citizens are spread across one fifth of the earth's surface. But Vladimir Putin, president or prime minister for the past 12 years, has embraced the challenge with particular gusto, making his chosen mode of transport an integral part of his high-octane action-man image. Be it behind the wheel of a Formula One car, piloting a supersonic heavy bomber or straddling a Harley Davidson trike, Putin is in his element when in charge of anything with a fuel tank. Far from merely being a means of getting from a to b, the 59-year-old strongman uses the type of transport he chooses to remind the electorate of his own vitality and love of the motherland. A keen car enthusiast, he is driven from his home to the Kremlin each day at high speeds along specially closed-off roads in a luxurious black Mercedes 600 Pullman limousine.
Moscow's citizens, who spend much of their time in traffic jams anyway, have to wait until his presidential cavalcade – which is always accompanied by motorcycles and black Mercedes G-Wagens – has sped past. Putin owns several cars including a customised Lada Niva with a camouflage paint job, a purchase widely seen as a sop to Russia's car industry. In a nod to Soviet nostalgia fitting for a former kgb agent, he also owns two vintage Volga cars popular in the 1960s.
The armour-plated Mercedes-Benz 600 Pullman limousine can withstand small-arms fire and grenades and is fitted with tyres that ensure it can remain mobile after an assassination attempt.
Putin bought a Lada Niva jeep with a camouflage paint job in 2009 and held it up as yet another example of his patriotism. Six months later he confessed it had a customised German-made engine by Opel and is parked more than 1,200km south-west of Moscow for occasional use. Putin owns a 1960 GAZ M21 Volga and a 1965 GAZ M-21P Volga – both vintage Soviet cars. He famously took US President George W Bush for a ride in one.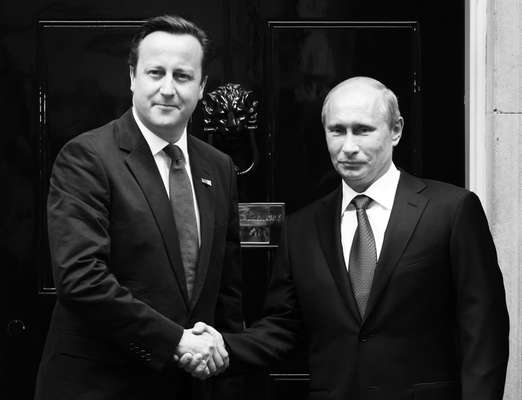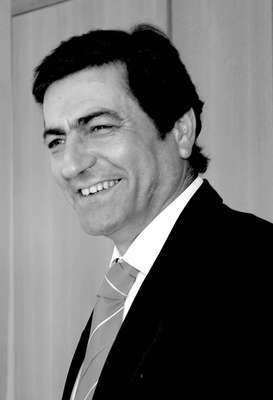 Putin has in the past used a Russian presidential jet – a long-range Ilyushin IL-96-300PU – to get around. It is claimed it has walls lined with Russian silk, leather-upholstered seats and gold-plated bathroom fittings. He has also personally taken the controls of a Sukhoi SU-27 jet fighter and a Tupolev Tu-160 supersonic bomber.
---
French fancy
Paris
[CITY RENEWAL]
The early 19th-century Place de la République ought to be a source of pride for Parisians. But in recent years it's fallen into disrepair that would have horrified its principal architect, Baron Hausmann. Graffiti is a problem as are the homeless occupiers.
Hence the Paris city council's ambitious plans to "reaffirm the importance of this republican symbol". Work has begun and upgrades include a pedestrianised area, the planting of dozens of trees and a "mirror of water" (an ankle-deep pool). By 2013, Paris will once again have a square deserving of its name.
---
Type: Parliamentary
Date: 14 October
Candidates: The 2008 elections for Lithuania's parliament, the Seimas, resulted in a centre-right coalition led by Andrius Kubilius's Homeland Union party. Current polls suggest an advantage to such centre-left parties as Algirdas Butkevicius's Social Democrats and Viktor Uspaskich's Labor Party; Mr Kubilius's austerity programmes have not been popular.
Issues: Imminent adoption of the euro is no longer the universally welcomed prospect it once was.
Monocle comment: Lithuania has the EU's second-fastest growing GDP but this is little consolation to the 15.6 per cent unemployed.
---
Q&A
João Goulão
President, The Institute of Drugs and Drug Addiction
Portugal
A doctor by profession, Goulão was heavily involved in proposing legislation that decriminalised the personal use of all drugs in 2001.
What is the context of decriminalisation in Portugal?
We lived for almost 50 years under a fascist regime. After the 1974 revolution, it was hard to find one family that did not have a friend, brother or neighbour who had severe drug problems.
How are drug users treated?
Possession of drugs under a certain limit is no longer a criminal offence but an administrative offence. If a person is judged to be an addict, they are invited to join a treatment facility.
Can decriminalisation of all drugs work in other countries?
Decriminalisation is not a silver bullet – it needs a good public health framework first and foremost. Our success in the past 10 years has resulted from a complete package of responses. It is encouraging that other countries are using our positive experience to broaden their discussion.
---
It's Arabic to us
Turkey
[LANGUAGE]
Turkey's attempts to take advantage of its position as a bridge between East and West has led to the introduction of Arabic classes in primary schools. The first syllabus has just been finalised and 121 people have already applied for 15 Arabic teacher positions. Turkey's diplomats are turning to Arabic too. The Ministry of Foreign Affairs now lists Arabic among the language requirements alongside French and English. "The obvious reason to include Arabic is the fact that it is the sixth most spoken language in the world," explains Merdan Tufan, deputy secretary of the education department.
---
Mirandese, a mix of Portuguese and ancient Spanish, is spoken in Miranda do Douro. There are roughly 15,000 speakers in the entire nation and it is now taught in all of the province's schools.