Menu building / São Paulo
Isay Weinfeld
Architect Isay Weinfeld would go all out, eating all his favourite unhealthy treats for his 'last meal'. For the starter he'd visit a family restaurant full of character, moving on to the Fasano hotel for his main, followed by ice cream at a local hotspot.
"I'm more passionate about music and cinema than architecture – for me, architecture was just an excuse, an easy way to relate with other people. Of course I love what I do, otherwise I wouldn't have been doing it for so long but the fact is that I have several passions. The world is too diverse to stick to just one thing.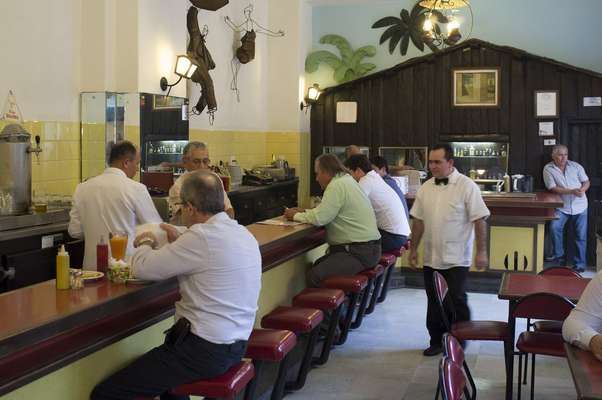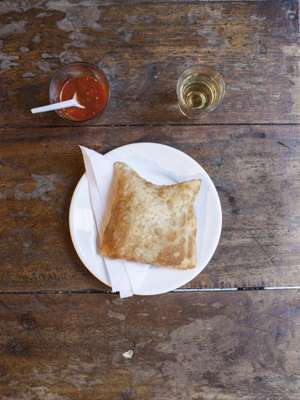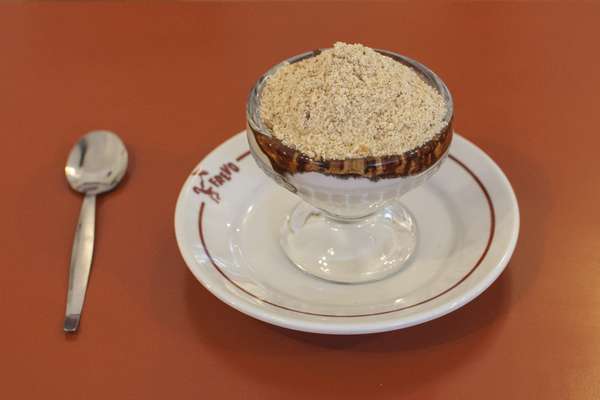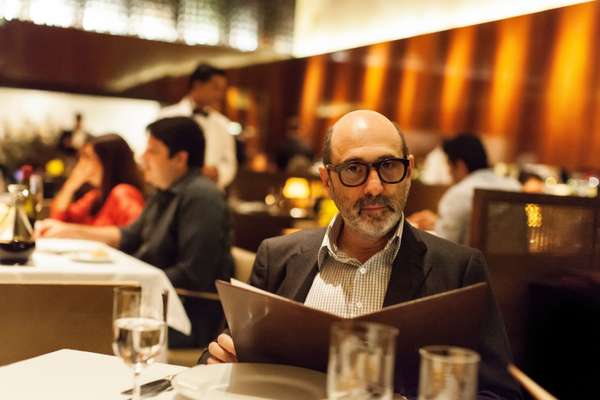 My relationship with food is very deep and has led me to work on various design projects for several restaurants in Brazil and abroad, including the iconic Fasano hotel in São Paulo. I love comfort food, real food, nothing that's molecular, no foams or infusions – I hate that. Food needs to be delicious when seen and eaten. Meals have always played an important role in my house. We are Jews, originally from Poland, and food has always brought the whole family around the table. Everyone has always cooked very well in my house. My grandmother was an amazing cook and my mother – who is 85 years old – still makes wonderful recipes. My father passed away a decade ago; he lived an interesting life.
During the Second World War he took refuge with his family in Poland's countryside, escaping the Nazis. Before coming to Brazil, he spent about two years in Italy and it was there that he learned about the concept behind Italian food: simple but full of tradition. Take a look at the main course I chose for my hypothetical last meal: a costoletta di vitello alla Milanese [breaded calf cutlet] – there's nothing more simple than that. But what flavour. A classic at the Fasano, it's been on its menu since the beginning, my absolute favourite. I'm mad for breaded food. If you put two dishes in front of me to choose from and one of them is breaded, I will definitely go for that one.
Before the cutlet I would eat a pastel [fried pastry filled with meat or cheese] as a starter, with a glass of cachaça at Botequim do Hugo. It is an absolutely brilliant place, managed by the same family since 1927. I like places that have personality. Places where the owner thinks about the environment with the same concern that he thinks about the food.
My dessert would be a capricho; it is made with vanilla ice cream, chocolate syrup, marshmallow and farofa [toasted manioc flour] at Frevinho, a classic restaurant in the city where true Paulistanos gather. Here I enjoy the complete dining experience: the taste of the food, the location, the original aesthetics – it all makes sense. I usually pick the restaurants because of their history and soul, regardless whether the place is chic or tacky. That's why I chose three completely different places for my last meal, which I would share with my daughter, Paula. She is 30 years old and a theatre actress. These restaurants balance each other out; together they're a great complement – just as life should be."
Isay Weinfeld is one of the greatest and most respected architects in Brazil. His projects include the Hotel Fasano in São Paulo, the four branches of the Livraria da Vila bookshop and the W,305 Building in Vila Madalena, where he has his studio (his office has 40 employees currently working on 30 different projects, including a house for Monaco's royal family). Isay began his career as a filmmaker and compares the development of an architectural project with the writing of a movie script. Through music, his other great passion, he has become friends with artists such as Radiohead and Kanye West and is now designing sceneries for Brazilian bands.
Costoletta di vitello alla Milanese
Serves 4
1 calf loin with bone cut into four pieces
1 loaf (no crust) cut into small cubes
3 eggs
50ml fresh cream
500ml corn oil
200g butter
Salt and black pepper
The method
Pound loin pieces until 0.5cm thick.
Combine eggs, cream, salt and pepper.
Dip the loin pieces into the egg
mixture and cover with the cut bread.
Heat oil and butter and fry the pieces.
Pat to remove oil. Serve with salad.
To eat
Pastel
Costoletta di vitello alla Milanese
Capricho
To drink
Cachaça
De Ladoucette – Pouilly-Fumé Baron de L (2005)
Château Capbern Gasqueton (2007)
Antinori Vin Santo del Chianti (2006)
Espresso
For starter
Botequim do Hugo
Founded in 1927, the restaurant is heavily decorated with vintage accessories such as bottles and dolls, giving it the look of an old thrift store.
botequimdohugo.com.br
For main
Fasano hotel
The spot to see and to be seen in São Paulo, the hotel opened its doors in 2003 and is part of Rogério Fasano's empire. The eponymous award-winning restaurant has existed since 1960.
fasano.com.br
For dessert
Frevinho
Famous for having the best beirute sandwich in town (roast beef, cheese, tomato and oregano on pitta bread), the Frevo restaurant has three venues around town (Frevinho is the smallest).
Rua Oscar Freire, 603
+ 55 11 3082 3434