Report / São Paulo
It's a mall world
Shopping malls in São Paulo are a cut above, with champagne bars, inhouse tailors and attentive service. Being a shop assistant can be a lucrative career and all this is because of Brazil's new wealth. Monocle investigates the mall model.
"Rio has its beach culture and us Paulistas have our mall culture," says Carlos Jereissati Filho, ceo of Brazilian retail behemoth Iguatemi. He's standing on a tropical-plant-studded deck at his freshly minted $156.1m (€124m) flagship JK Iguatemi, surveying the cluttered concrete expanse of São Paulo's skyline. "This is where we come to show off."
The idea of "mall culture" may sound like an oxymoron to many Europeans or North Americans who have seen suburban strip malls eviscerate their independent high street retail but in the relatively young democracy of Brazil, a very different model has emerged. A lack of street parking and lingering urban security issues has stifled the development of shopping boulevards in São Paulo, and instead Paulistas have retreated to the safety of gleaming brand emporiums dotted throughout the city. São Paulo's malls are spaces to socialise as much as they are places to shop.
"My inspiration for JK came from looking at places where I enjoy spending time, rather than looking at other malls," explains Jereissati. "I took the best of the hotel, the art gallery, the park and combined them." The result is 36,000 sq m glass-clad design from Miami's Arquitectonica, complete with seven restaurants, eight cinema screens and contemporary artwork from the likes of Jeppe Hein and Rirkrit Tiravanija. It opens onto the newly landscaped Parque do Povo and Jereissati has even introduced tandems for shoppers wanting to stretch their legs between purchases.
JK's panoramic views are interrupted by a squat neoclassical construction of columns and beige cladding, now largely a building site. This is the skeleton of Daslu, the retailer that dominated São Paulo's luxury market from the mid-1980s. Opened in 2005, this bold headquarters was to be the crowning glory of businesswoman Eliana Tranchesi's empire – she brought Louis Vuitton, Prada, Gucci and Dior to Brazil. Just a month after the inauguration, however, Tranchesi was arrested and more than 300 police and tax officers were rifling through Daslu's accounts in "Operation Narcissus" – part of President Luiz Inácio Lula da Silva's crack down on tax evasion among Brazil's ballooning super rich.
There was little doubt that Daslu was seized upon as a high-profile example of a far more pervasive problem but the business was hit hard and Tranchesi died of cancer earlier this year. Lula's purges marked the beginning of the end for open "jeitinho" in Brazilian business, challenging a system of social contacts and influence that gave the wealthy a knack for getting round planning permission and tax.
The fact that the shell of Tranchesi's empire sits next door to JK, São Paulo's most ambitious retail space to date is a poignant reminder of the tension at the heart of Brazil's $7bn (€5.5bn) luxury goods market. The opening of JK itself was delayed several months at great cost because of ongoing disputes with city authorities.
"The word luxury is actually a curse here in Brazil," says Nizan Guanaes, the chairman of Grupo abc de Comunicação, Brazil's leading marketing firm. "Intellectuals hate it and politicians won't touch it because with the serious inequalities in wealth we have here, it can feel quite distasteful." Brazil may have lifted a staggering 28 million people out of poverty between 2003 and 2010 but the top 1 per cent of the country's population (around two million people) still has the same income as the combined bottom 50 per cent (80 million).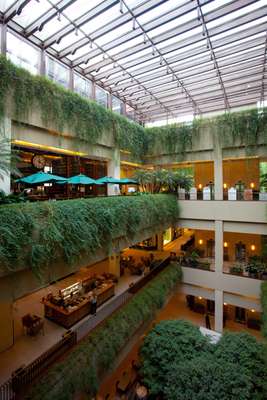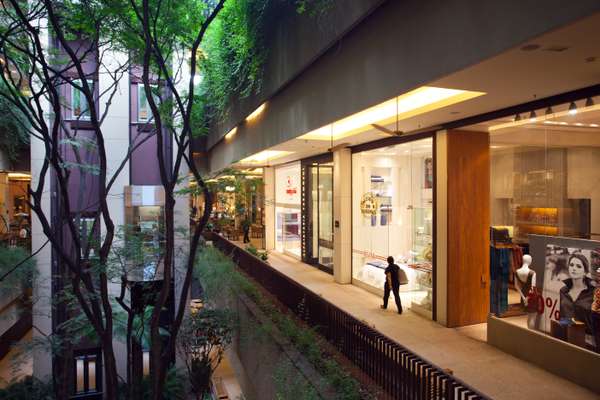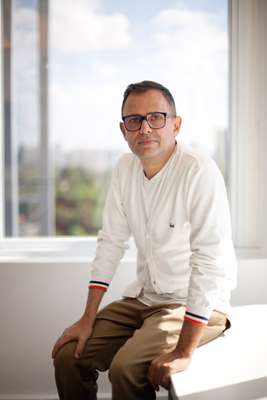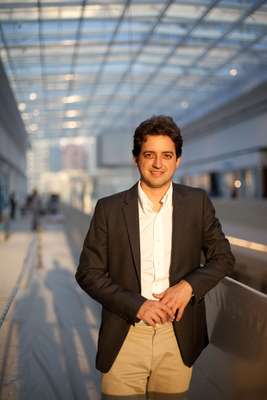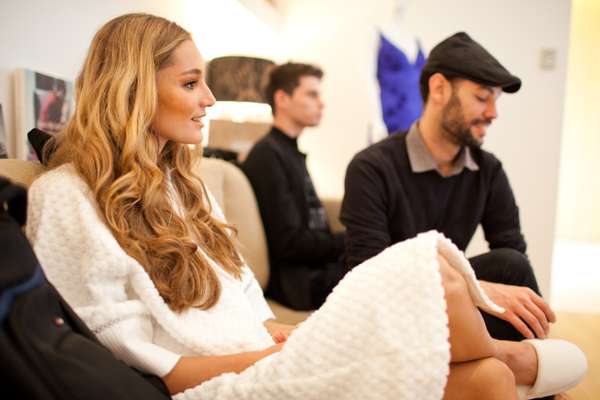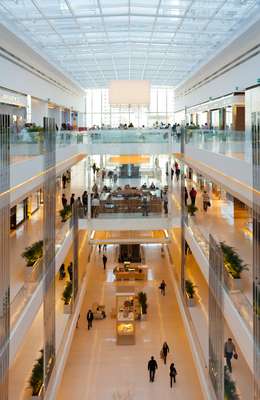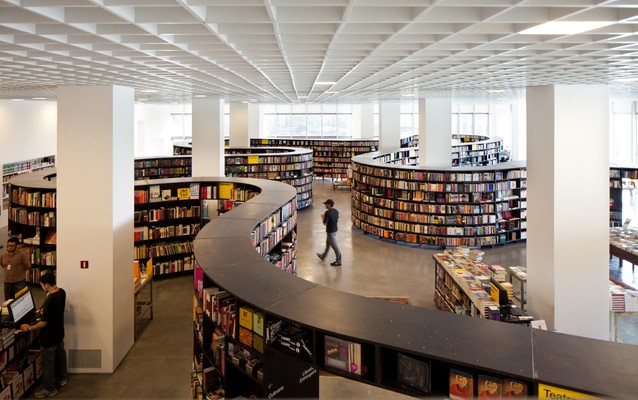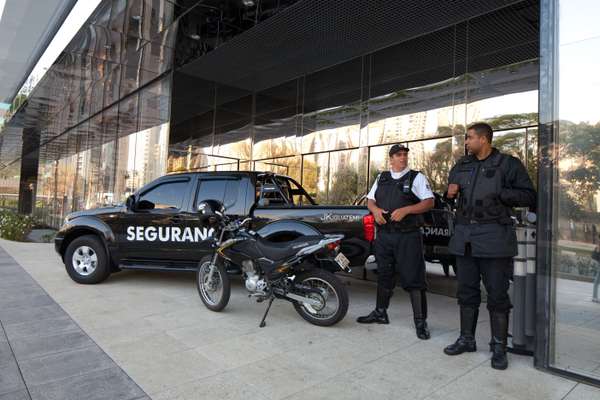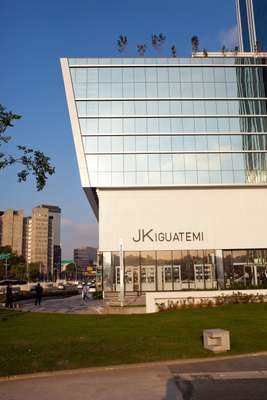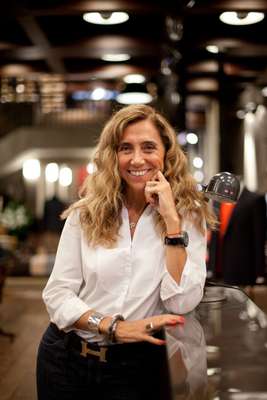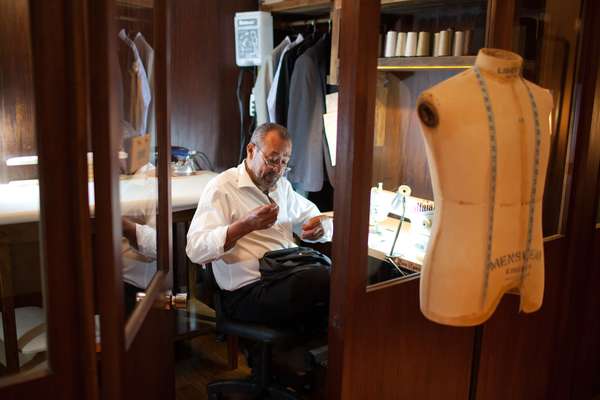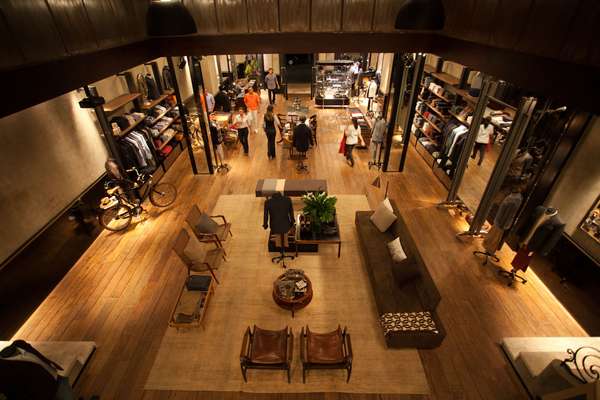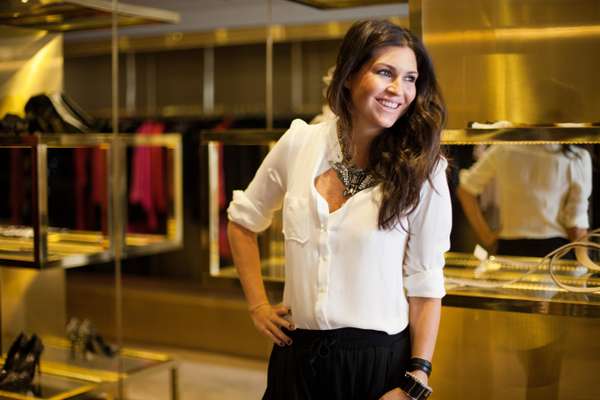 The left-wing dominated administration in Brasília has levied luxury import taxes that make São Paulo the most expensive city in the world to buy international brands, making a pair of Louboutins twice or three times as expensive as in Milan, New York or London. It's no surprise that Brazilian tourists are some of the world's biggest international spenders, boosting spending from Fifth Avenue to the Champs-Elysées.
And yet the world's luxury brands are still falling over themselves to break into the market, with numerous South American debuts at JK Iguatemi, including Goyard, Tod's and Van Cleef & Arpels. "To understand the luxury market here, you have to understand the Brazilian woman," explains Costanza Pascolato, the Italian doyenne of São Paulo's fashion industry, presiding over the market for more than 30 years. "The fashion industry is so young here and there's still a memory of feeling cut off south of the equator. There's a kind of addiction to having the latest thing, so you now see all these newly wealthy young women carrying Birkin bags like Abre-Alas dancers entering the carnival."
Certainly the demographic changes in Brazil bode well for retail. At 127.5 million, Brazil's middle and higher income earners are already equal to the total populations of the UK and France combined – and this is set to grow to 160 million by 2030. Families riding Brazil's mineral, agricultural and oil boom are keen to express their wealth through the brands they were denied only a few years ago, and the country's unique reliance on paying in instalments puts luxury within reach. "It's easy to be terribly rude about these big spenders," says Pascolato, "but at the end of the day, isn't it more fun to be new and rich than old and poor?"
The challenges of bureaucracy, taxation, security and infrastructure have forced international brands to operate through joint ventures and franchises in the past but this is now changing. "There are far more direct sales now, with a more knowledgeable consumer," says Rony Rodrigues, founder of consumer agency Box 1824. With most of his business focused on Brazil, Rodrigues is now exporting his expertise to booming youth markets from Mexico to Thailand. "Brazil is a young country and curiosity is gasoline for this generation. Knowledge consumption is as important for them as actually buying things."
This insatiable hunger for luxury in all its forms points to a bright future for the country's mall operators. "Our new projects are tailored to the changing tastes of Brazil," says Maria Luisa Pucci, director of retail operations at Cidade Jardim, part of the jhsf group and Iguatemi's main competitor. "Mega-malls are not a flexible solution to roll out across Brazil, so we're looking at malls with a more boutique store feel. It's a novelty for this market and one that allows us to focus on service." The first of these tailored destinations is set to open in the city's premium Jardins district in 2014, and although around 70 per cent of the luxury market is focused on São Paulo, there's plenty of room to grow across Brazil.
"The market is far from saturated in terms of malls, at just 45 sq m per 1,000 inhabitants – compared to 2,180 sq m in the US," explains John Ferreira, ceo of Nau Securities, a strategic adviser specialising in the Brazilian market. "With 80 per cent of the population living in cities and the commercial boom of places like Porto Alegre and Belo Horizonte, we're likely to see real growth."
Paulistas pay exorbitant prices for luxury but they also expect a level of service that has long disappeared from European or American shores. Eliana Tranchesi instinctively understood this need, recruiting tastemakers such as Nizan Guanaes's fashion director wife Donata Meirelles to curate Daslu's collections, and employing saleswomen who moved in the same social circles as their customers.
"Being a sales assistant in Brazil is still a very desirable career," explains Natalie Klein, founder of the nk boutique, catering to a younger generation underserved by the likes of Daslu. "We have a long waiting list for a job here and because my girls work on commission they earn more than their friends who are doctors or lawyers." With 95 per cent of nk's clientele coming in monthly or even weekly, the personal relationship of assistant and client is an intimate one, with fittings at home, private viewings of new collections and bespoke packing. Even proud international brands such as Prada have had to learn to do things the Brazilian way, introducing courtesy coffee stations and champagne bars.
One of the latest additions to São Paulo's retail scene is menswear store Noir, Le Lis launched in April. Complete with an inhouse tailor and barber, the concept is set to roll out to 32 locations nationally this year. "We're a new breed of Brazilian brand, with a focus on quality and understated design," explains director Helena Montanarini. "The store experience is about timeless, elegant style and shop-keeping. The Brazilian market is maturing very quickly at the moment, and there's room for rapid growth if you hit on the right formula."
Brazil is often lumped together with the other brics in terms of retail opportunities but what really sets the country apart is its ability to create an indigenous fashion scene that goes beyond slavishly buying the latest collections from Paris and Milan.
"Brazilians don't just consume, they are driven by a desire for information," says Paulo Borges, the founder of São Paulo Fashion Week (SPFW). "There has always been creativity but when we started out there was no real business structure or communication. We created the access that Brazilians crave." Founded in 1996, SPFW now ranks as the fifth in the world, and eclipses some of the Big Four in terms of scale. It has also been consistently innovative, introducing live streaming a decade before New York, and feeding the democratising hunger of Brazilian fashion.
The fact that Brazil arguably has the most developed fashion industry of any of the brics – complete with domestic designers, international brands, manufacturers, publishers and a healthy consumer base – may indeed be the secret to the country's lasting importance as a global retail destination. "Brazilians like to leave their own mark on fashion," says journalist Cesar Giobbi. "You can feel when something has passed through Brazilian hands, it's been injected with a little of the baroque, of carnival. There's a weakness for new innovations and technology."
It's no coincidence that bold, ostentatious brands such as Diane von Furstenberg go down a treat, with reported sales figures of her recently opened São Paulo store coming second only to the New York flagship.
It's easy to become bedazzled by the Brazilian glitz and glamour and forget the challenges ahead. Growth has slowed dramatically in recent months, with an ambitious $66bn (€52bn) stimulus plan yet to take effect, and Brazil's close trading relationship with China looks increasingly risky as the Middle Kingdom struggles to meet inflated expectations.
However, for the time being, the Brazilians are enjoying their time in the sun, and certainly have the economic firepower to fuel a healthy consumer market for many years. "We know the world is watching us right now," says Borges, "and we are going to make sure we are well dressed."
Brazil: a country blessed with both natural resources and natural beauty. "The stereotype that people have about the Brazilian lifestyle – well it's mostly true," says Nizan Guanaes, "We also know how to package this up and brand it. Brazilian products carry an aura, there's an intuitive understanding of the emotional importance of things here." One brand that has translated a Brazilian aesthetic into a high-end proposition is Osklen, the lifestyle label from Rio masterminded by orthopedic physician Oskar Metsavaht. With 63 wholly owned stores in Brazil and 10 abroad, only 5 per cent of the privately owned business currently comes from overseas, suggesting huge growth potential – LVMH, PPR and Marvin Traub are said to be interested in taking a stake.
Education – the average Brazilian has access to just five years schooling, compared to 12 years for the US.
Bureaucracy – the weight of government and high taxation means that doing business in Brazil is far from straightforward.
Efficiency – despite having overtaken the UK as the world's sixth-largest economy, the World Economic Forum ranks it as 53rd in terms of overall competitiveness.
Inequality – land ownership is highly concentrated in Brazil, and the South and Southeast of the country generates 60 per cent of the country's GDP.
Trade – although trade only represents 20 per cent of GDP, a sustained collapse in global growth would have a serious impact, particularly when it comes to key export partner China.
Considering the Brazilian obsession with new technology and instant access to fashion trends, e-commerce has had a surprisingly cool reception. Part of this is a result of serious infrastructure challenges. "The options for national door-to-door solutions are currently limited because of a lack of investment and high costs of transport," says John Ferreira of Nau Securities. "Given the rising penetration of e-banking and trends in mobile telephony, I'd say there's a bright future for e-commerce in Brazil, but only if they can overcome these problems in fulfillment."