Katong on Singapore's East Coast is a foodie neighbourhood full of hot property that's attracting new residents.
Before Singapore reclaimed a large swathe of its coastline in the 1960s, the houses of Katong, along what is now Marine Parade Road, were the shorefront properties of the well-heeled. Today, they retain their laid-back, beachfront atmosphere, with palm trees lining the street and plenty of open sky – a very rare commodity in Singapore.
Katong was once coconut and cotton plantations, owned by the likes of Chinese self-made philanthropist Chew Joo Chiat, who the area's cultural core is named after. In the 1900s, wealthy Chinese, Malays, Eurasians and Peranakan (the Straits-born, whose mixture of Chinese, Malay and Indian heritage had evolved into its own culture over several centuries) moved in, giving the area a cultural eclecticism that's still alive.
For years Katong retained its seaside feel – a warren of streets featuring bakeries, hole-in-the-wall bicycle repair shops and dressmakers. But when rent control was abolished in 2001, nightclubs, pubs, and karaoke bars crept in, spilling over from the red-light district of neighbouring Geylang. Residents formed the Save Joo Chiat working group in 2004 and rallied to spruce up their district.
Now new businesses have moved in, as have residents such as Cheryl Lim Grange, a writer and paper-goods designer, and Tan Ngiap Heng, a photographer who has a studio in a shophouse and lives next door. "It's a very varied neighbourhood," he says. Chinese temples are round the corner from Anglican churches, and pocket-sized condominiums are sprouting among the shophouses and pre-war walk-ups. Still, zoning restrictions in the core conservation area help retain the old-world charm.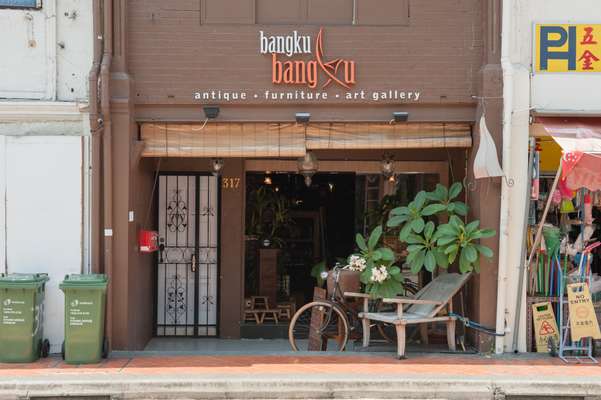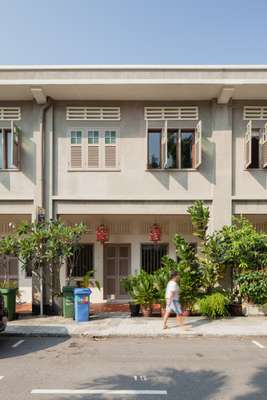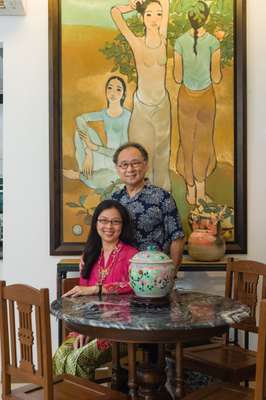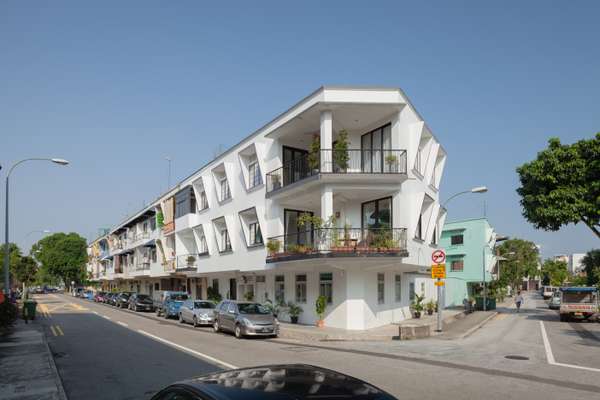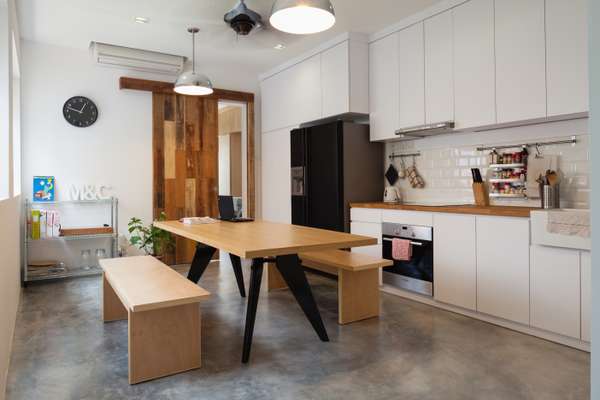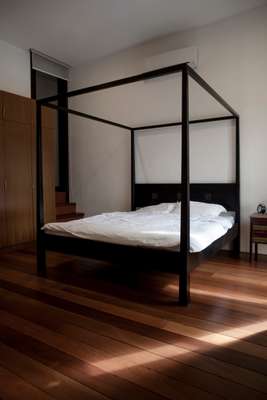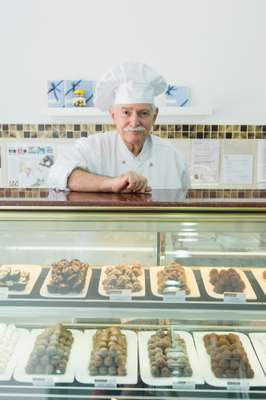 In no other area are there so many architectural styles packed into a low-rise neighbourhood. Traditional "Malay houses" are raised above the ground to protect from high tides and floods. Katong's most iconic buildings are strings of candy-coloured conservation shophouses with a distinctly Peranakan personality: plasterwork scrolls and floral tiles. Around the corner, blocks of 1930s walk-up apartments may be crumbling but are one of the neighbourhood's most affordable property secrets. And for those who prefer a few modern conveniences there are condominium apartments towards the south end of Joo Chiat Road, near the newly refurbished Katong Mall.
---
The local
Cheryl Lim Grange
Writer
"Katong has shophouses, a lot of good food and it's not so built up. It's more than just a heartland estate; this place has got a lot of character."
---
Santa Grand Hotel East Coast
171 East Coast Road,
+ 65 6344 6866, santagrand
hotels.com/eastcoast.asp
Part of the Santa chain of hotels (its eight hotels celebrate the heritage of each area) the East Coast installment features Peranakan ceramics and reproduction tiling.
Bangku Bangku
317 Joo Chiat Road
+ 65 8153 0292
bangkubangku.com
Owners Rahim Yusop and Amy Abas show off antique furniture and lighting. Highlights include bentwood chairs and original Dutch kerosene lamps.
Ni-night
7 Joo Chiat Place
+ 65 6440 7567
ni-night.com
This shop, run by Australian Majella Skansebakken, offers children's furniture and clothing: solid-wood beds and cotton sundresses.
Chocolate Atelier
253 Joo Chiat Road 
+ 65 6348 1686
chocolate-atelier.com
Swiss owner Reto Marzari has travelled the world for four decades as a chocolatier and pastry chef, and been in Singapore since 1990. The year-old Chocolate Atelier offers an array of truffles and pralines, as well as cakes and cookies. Hobby chefs frequent its classes to learn the dark art of chocolate tempering. 
The Living Bistro
200 Joo Chiat Road
+ 65 6440 5540
betelbox.com/bistro
This bistro is run by local historian Tony Tan, owner of the Betel Box hostel next door. Chef Ben will dish up house specialities: cockles with a spicy sauce, and chinchalok pork, a rich, dark dish of stewed pork.
Mary's Corner
125 East Coast Road, inside
Ali Baba Eating House
Locals flock here for succulent tau kwa pau at S$5 a plate: fried pockets of bean curd stuffed with finely chopped fishballs, cucumber, hard-boiled egg, pork and yam.
328 Katong Laksa
51 East Coast Road
+ 65 9732 8163
Numerous stalls in the neighbourhood claim to be the "original Katong laksa", but here you can't go wrong with a bowl of the seafood noodle soup in coconut gravy, packed with prawns and cockles and slurped up with a spoon.
Overview
Foreigners are eligible to buy most private apartments in Singapore; those who hold a valid work pass are permitted to rent. After a 14-day option period, the ownership transfer typically takes eight to 10 weeks. Banks will loan up to 70 per cent of the purchase price to foreigners. Home values in Katong are 60 to 80 per cent of city centre prices but they're rising fast. 
Prices
1 bedroom, 65 to 75 sq m, S$900,000 (€586,000)
2 bedroom, 92 sq m, S$1.2m (€780,000)
3 bedroom, 111 sq m, S$1.6m (€1m)
Fees
To cool a rapidly overheating property market the Singapore government last year imposed an additional stamp duty of 10 per cent for foreign buyers, on top of the usual 3 per cent. Agent's fees are typically paid by the seller. Don't forget to file for property tax – for owner-occupied property it is 4 per cent of the property's annual rent. 
Estate agent
Joe Foo, Chesterton Suntec International
+ 65 6433 1828
chesterton.sg