Residence / Arboga
Lake life
Buy a barn, take it apart, move it a few hours down the road and then rebuild it as a summerhouse. That's exactly what architect Erik Persson did, resulting in his simple yet stunning retreat in the peaceful depths of the Swedish countryside.
It's a sticky day in high summer and the air is heavy with the drone of a million insects around Erik Persson's homemade summerhouse. Two hours west of Stockholm, 20 minutes from Arboga, down miles of barely driveable rocky farm track, through four wooden latch gates and herds of cranky sheep that need the odd prod from a car bonnet to move; this is certainly a rural escape.
In the battle between man and nature in Nannberga, the latter is winning. Gangly pines, gnarled oaks and wild apple trees rise out of fields of lunar rocks and overgrown grasses. Grasshoppers, beetles, snakes (harmless but plentiful), butterflies, frogs, toads and beavers are just a few of the beasts with which Persson's young family shares its summers. In the truest sense of the word, this is idyllic.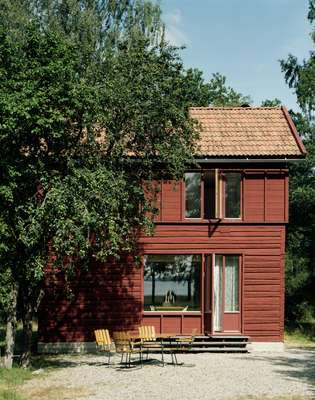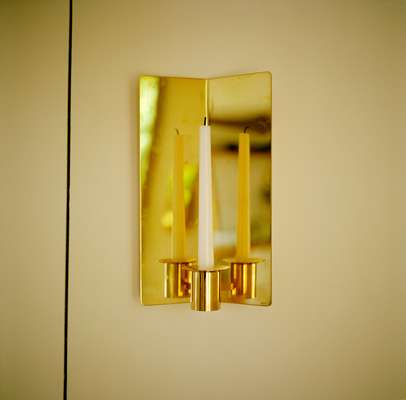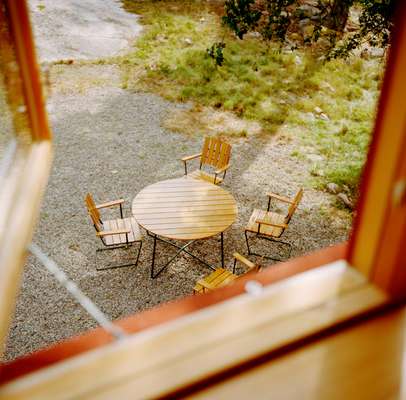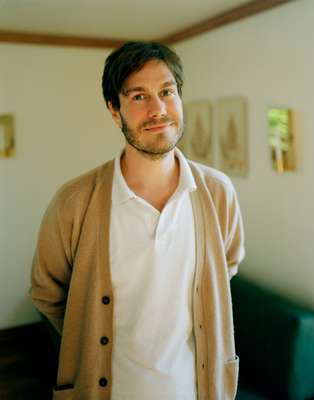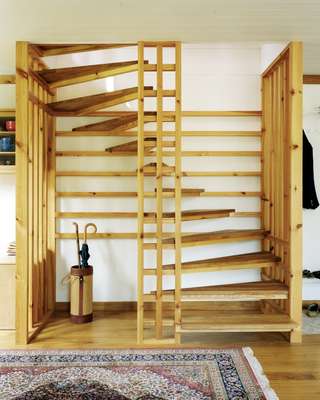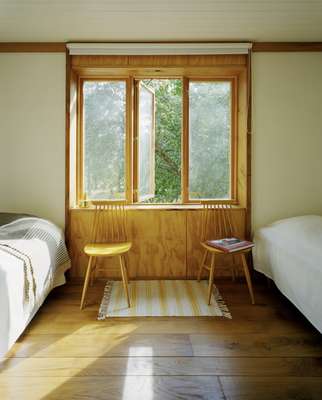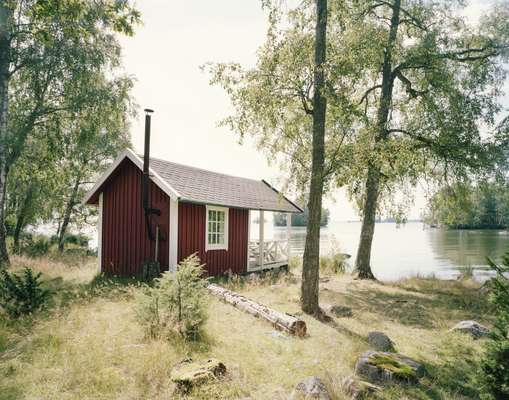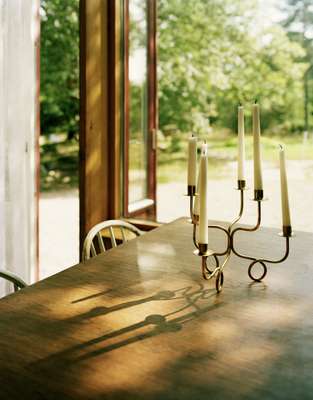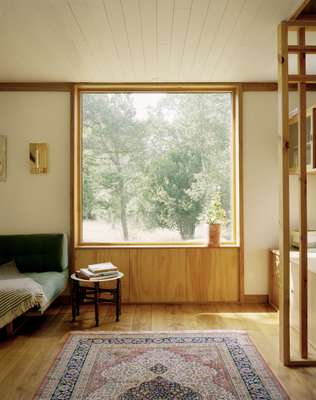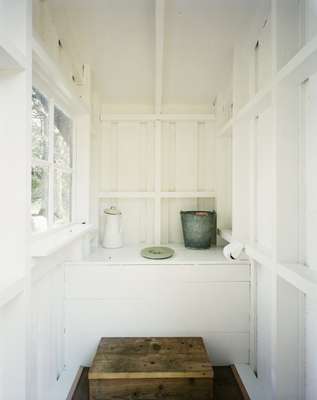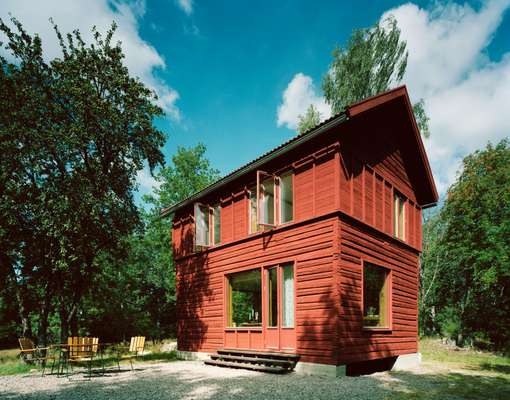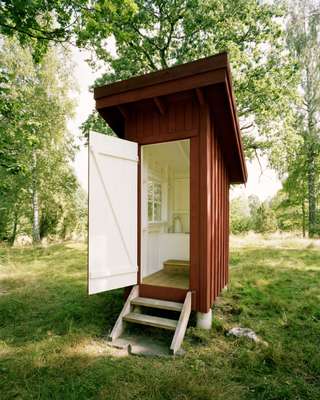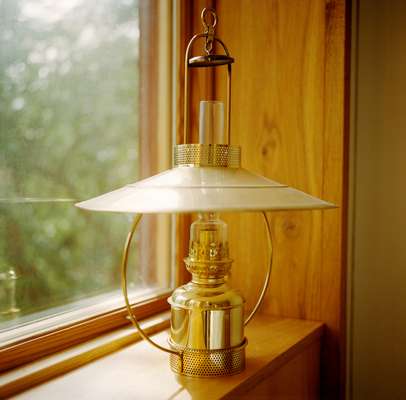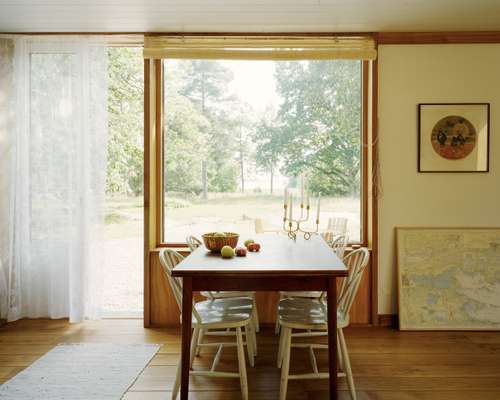 Persson is one of five partners in General Architecture, the small Stockholm-based architecture practice that designed this house. This land has been in his mother's family for 250 years and for all of its rugged isolation, Persson's brother and sister have houses nearby. "They joked that because I was the architect I could build my own one," Persson says.
Given the wild habitat, it's fitting that much of this house began as a barn, albeit 120 years ago in Dalarna, a few hours' drive from where it now sits. "I bought it from Blocket [the Swedish equivalent of Craigslist] in 2005 for sek30,000 [€3,600]," Persson says. "Then I dismantled it and left it in storage for a few years before putting it back together in 2008."
Swedish barns were designed specifically for ease of pulling apart, moving and putting together again – the Swedes have had a knack for modular design long before Ikea came about. Persson rebuilt it on stilts to even out the land, then let the joints settle for a year before cutting and fitting windows. He then added an extra timber storey and topped it off with the barn's original terracotta-tiled roof. It's an odd building to look at: familiar because of its Swedish red colour but funny due to its slightly stretched proportions. The façade has a playful, almost cartoonish arrangement in the interplay between the old barn and the new timber first floor. A wedding present of Grythyttan outdoor furniture completes the scene.
The interior layout maximises the space. Downstairs is entirely open plan with oak floors, the wood taken from a few trees that fell nearby during a storm. There's a ceramic tiled kitchen at one end, a dining table in the middle and a Børge Mogensen daybed at the other end. A simple but beautifully constructed graphic pine and oak staircase leads to a small landing with two bedrooms. And that's it; sparse but special.
There is no electricity, so the fridge and cooker run on gas. The toilet is in a separate hut outside and washing takes place in Lake Hjälmaren a few hundred metres away, where there's also a sauna by the water's edge.
The pace of daily life here is dictated by nature. "With no electricity we read by candlelight once the sun has set and often just go to bed. You can watch your mobile phone battery drain and then it's gone," Persson says. Brass Svenskt Tenn candle sconces on the walls augment the flickering flames after dark. "Soon you become very in tune with the rising and setting sun. Washing clothes by hand takes a while but it forces you to slow down. We could all do with slowing down a little more sometimes."
generalarchitecture.se