United Artists / Global
Lusophone top 20
The Portuguese-speaking world is home to some inspirational people; here are some of our favourites.
The north of Portugal can get eerily quiet. To remedy that, a group of young cultural evangelists plotted to create Zigur Artists, a music label based in Lamego, an ancient episcopal city in the Upper Douro's port-wine area. But the company is not just an incubator for music. "We believe that everybody has something different and new to offer, so we're always looking for people who are willing to show their product, be it music, writing or paintings," says Antonio Matos Silva, the company's artistic director.
---
With a column in São Paulo's leading daily, Folha de S.Paulo, Simão is a national institution. The column is called Buemba! Buemba! and makes fun of everyone from president Dilma Rousseff to celebrities and was started in 1987 after being inspired by a trip to England. He also has an online show called Monkey News and an online radio show called Ondas Latinas, playing his favourite Latin-themed songs.
---
Working between Lisbon and Luanda, Yonamine uses art to spread Angolan culture worldwide. The artist has exhibited at biennials from Venice to Sharjah and just completed a residency at the University of Bayreuth. His works range from collage to video installations, using a mischievous pop-art sense of humour.
---
Deolinda has invigorated Portugal's music scene. Wearing their flag on their sleeves, the band blends the taciturn melodies of fado with the ungovernable ire of countryside folk. "Portugal still has a lot to offer to the world," says singer Ana Bacalhau. Third album due in early 2013.
---
05
Bianca Turner
Art director, Pineal Art and Film Productions
London
As one third of London-based Brazilian film production company Pineal, Bianca Turner's Musicolhar film will focus on music from Cape Verde.
What's the musical style in Cape Verde?
Morna is the most famous but Cape Verde has eight islands, each with its own specific music. The film talks about how knowledge is passed through generations. And they sing in Criolo, not Portuguese. Criolo is not taught in schools so it should be a dead language, but it's preserved in music, poems and daily life.
Do you think Cape Verde's music will spread internationally?
Yes, I do. It's spreading with musicians such as Mayra Andrade and Tcheka Andrade.
Does music unite Portuguese-speaking nations?
Definitely. In many of the interviews we did, Cape Verde artists were saying that Brazilian music helped them to learn how to play and sing, and that's incredible.
---
Lines Lab is a Macau-based creative agency founded by designers Manuel Correia da Silva and Clara Brito from Portugal. Their focus ranges from design for public spaces to planning large events. With an agency in Portugal in addition to their Macau offices and store, they form a unique bond through design between continents.
---
Portugal's version of the BBC, Rádio e Televisão de Portugal (RTP) also offers BBC World Service-style broadcasts across Africa, airing its current affairs programme Repórter África each week night. The service brings impartial current affairs to areas ranging from Guineau-Bissau to Mozambique.
---
Founded by London-based expat Alicia Bastos, Braziliality is a not-for-profit foundation promoting Brazilian art overseas. This year, The Story of Victoria and Alberto came to London's Victoria and Albert museum, with the public taking part in a museum-set drama. Recently, Braziliality won the Brazilian International Press award for Best Cultural Event.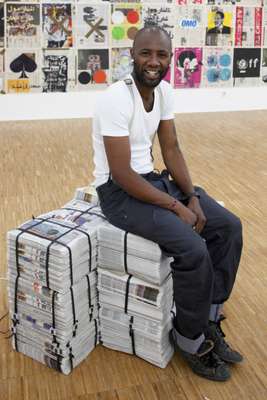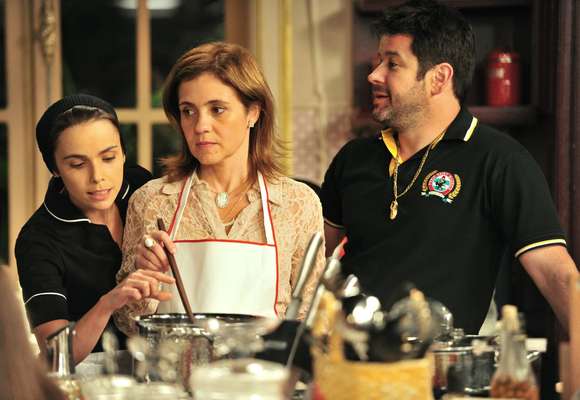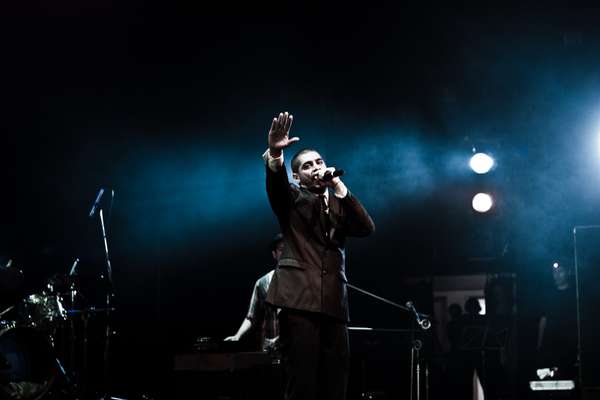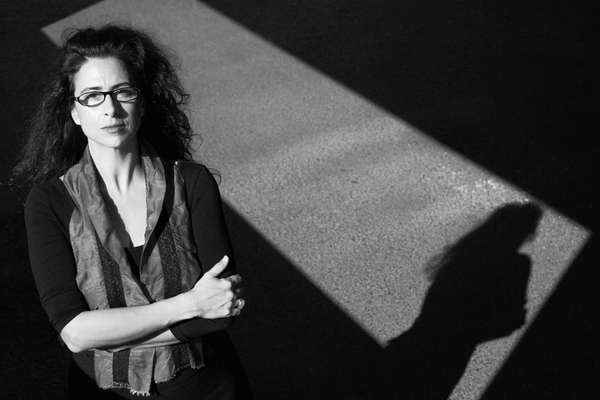 09
Pedro Gadanho
Curator for Contemporary Architecture, MoMA
New York
Head of the Museum of Modern Art's architecture and design collection, Portuguese architect Gadhano is building on art and architecture's relationship.
Do art and architecture mix happily?
Architecture has had its own place at MoMA since the very beginning but I'm working towards showing more connections to art.
Does some architecture have a language that is distinctly Lusophone?
Historians say Portuguese Colonial architecture had a way of dealing with context. It helped create the beauty of a city like Rio. It's not a grid-like city but something that adapts to geography and takes from the landscape. I think that adaptiveness is still embedded in the way architects work in a Portuguese-speaking nation.
---
10
João Emanuel Carneiro (TV)
Author of Globo's latest telenovela, the megahit Avenida Brasil, Carneiro was a welcome addition to the network's roster. His first effort, Da Cor Do Pecado was a huge success, with its summery vibe and a clear American influence: a new plot every day, in contrast to the usual single-theme telenovelas.
---
Combining storytelling, photography and graphic art, Picture A Favela is Rio author and illustrator André Diniz's account of the life and career of his friend, photographer Maurício Hora. The story tells of how Hora escaped the violence and poverty of Rio's original favela by focusing his ambitions through the lens. Charming, funny, painful and thought-provoking, Diniz's book captures a spectrum of emotions through the stark use of pen and ink.
---
12
João Barbosa
Musician, Buraka Som Sistema
Lisbon
Lisbon dance act Buraka Som Sistema sent Angola's Kuduro beats to clubs worldwide (with a little help from M.I.A.). Band co-founder João "Branko" Barbosa describes his influences.
How does being Portuguese affect your work?
We're aliens: we didn't grew up in New York, LA or London. We have a different perspective on music.
Where in Lusophone land do you enjoy playing?
We've played memorable shows in Cape Verde – they have amazing free festivals that everyone goes to. We ended up playing for 80,000 people on the beach at Baia das Gatas festival.
Who in the Portuguese-speaking world inspires you outside music?
Artists like Calma [from São Paulo] and Vhils, an amazing street artist from Lisbon.
---
Angolan-born film director Pascoal's semi-autobiographical film Por Aqui Tudo Bem (All Is Well) tells the story of two sisters finding a new life in Lisbon after leaving the politically fraught nation in the 1980s. The winner of the Best Narrative award at this year's LA Film Festival has been praised for drawing on different elements of Lisbon's lure. "It was my intent to portray a young generation fractured by war, parted from its origins and in danger of losing its identity due to exile," says Pacoal.
---
14
Pitágoras Arquitectos (Architecture)
Portuguese architecture collective Pitágoras has been dotting the landscape of Guimarães, Portugal's founding city, with examples of contemporary design for almost 25 years (International Centre for the Arts Jose de Guimarães pictured above). "Our motivation is to come up with good and affordable options for smaller, peripheral towns," says co-founder Raul Roque. Pitágoras has also set sail to other territories with ongoing projects for a hotel in Accra and residential buildings in Maputo.
---
15
Alexandra Lucas Coelho
Writer and Brazil correspondent for 'Publico'
Rio de Janeiro
Renowned Portuguese writer Coelho covered the Middle East and Central Asia for almost 10 years but now lives in Rio, where she works for Portuguese newspaper Publico.
What is your perception of Brazil?
Brazil is in the middle of everything and can go in several directions. It is complex, contradictory and enthusiastic.
How do the Portuguese view the country?
I don't know what most interests the Portuguese, but what matters is that Portugal understands things about Brazil it didn't before.
Any upcoming projects?
My next novel, to be published in 2013, will be set in Rio. It will capture this big bang moment in Brazil and deal with the richness of the language.
---
Born in the Favela das Imbuias, Criolo writes about Brazil's megacity São Paulo – and about love. Not your usual rapper, then. His music is soulful, imbued with lots of funk and samba in between. The critics applauded his latest album Nó Na Orelha, released in 2011. With an energetic knack for mixing rhythms, Criolo is the new star of a country that is renowned for great music, from bossa nova to tropical electro-pop. During his recent tour around Europe he stopped off at Monocle 24 studios and revealed that his new album is due next year.
---
A young actress from Rio de Janeiro, Flor is one of the leading thespians in Brazil. She occasionally works in soap operas but her work in the cinema is impressive. The 29-year-old's career started in 2002 and last year she made her first appearance in an international film: 360, directed by fellow Brazilian Fernando Meirelles, where she played alongside Anthony Hopkins and Jude Law.
---
One of the most successful Brazilian singers of the new generation emerging from the country, Céu recently released her album Caravana Sereia Bloom, a disco-tinged album influenced by a road-trip around northeastern Brazil. Her breezy voice has won her many fans around the world and her albums even pop up on the American charts.
---
Her most recent role as Carminha, the villain of Avenida Brasil (see page 109), is one of the most iconic telenovela characters ever. The maniac Carminha makes good TV but it is not Esteves's first big role: she's done many soaps during her career and was recently nominated for an Emmy for her portrayal of Brazilian singer Dalva de Oliveira in the mini-series Dalva e Herivelto.
---
20
Hugo Gonçalves
Editor, Língua Geral
Rio de Janeiro
Rio-based publishing house Língua Geral was established in 2006 to publish exclusively Lusophone authors.
Why focus on Lusophone language authors?
For a long time there was no sense of community. In Portugal we were under a dictatorship until 1974 and in Brazil until 1985, so if you look at new writers nowadays who were brought up in democracies and allowed to travel and read, the difference to what came before is amazing.
Will Brazil's recent prosperity bring more sales?
In Brazil they're buying more books but for a country of nearly 200 million people, the sales are small. Still, it's changing the way Portuguese-speaking countries deal with each other, as people like me from Portugal now question the EU system. People are coming to Brazil because it's full of possibilities. They would rather be working than be in Portugal without a job.