Report / Lisbon
Talk it out
The Community of Portuguese-Speaking Countries is made up of eight countries spanning four continents, sharing only that common tongue. Monocle paid a visit to find out if they are all singing from the same hymn sheet.
It is a hot and lazy summer's day in Lisbon and at the offices of the Community of Portuguese-Speaking Countries (cplp) very little is happening. Most staff appear to be on holiday and the sound of silence is broken only by occasional footsteps echoing along the cool marble halls of the Palácio Conde de Penafiel.
It is somehow apt. An organisation of just eight countries spread over four continents, established by a former colonial power that no longer has delusions of grandeur, let alone grandeur itself, all based in an 18th-century palace that was once at the aristocratic heart of a capital now mired in economic gloom. Yet despite a staff that just stretches to 20, despite a budget that only just tops €2m and despite the seemingly inconsequential links between countries such as Cape Verde and Timor-Leste, there is something about the quiet ambition of those who work here that makes one pause before dismissing it as an unnecessary international boondoggle.
Manuel Clarote Lapão, the organisation's director of cooperation – and the man minding the shop during the summer months – talks excitedly about the cplp becoming more important to its members than Mercosur, the African Union and even the European Union. It could waive visas for all members, he exclaims; university degrees could be accepted across all eight states; even pensions from one country could be recognised and paid out in another.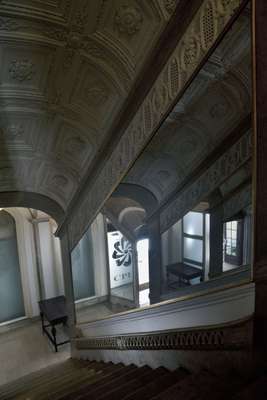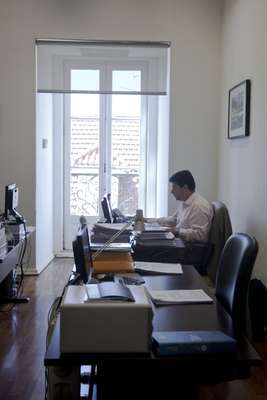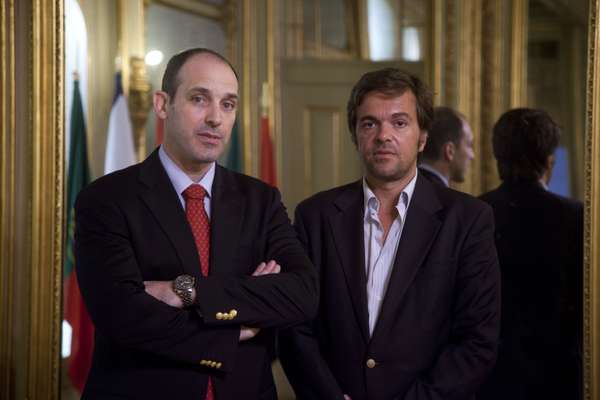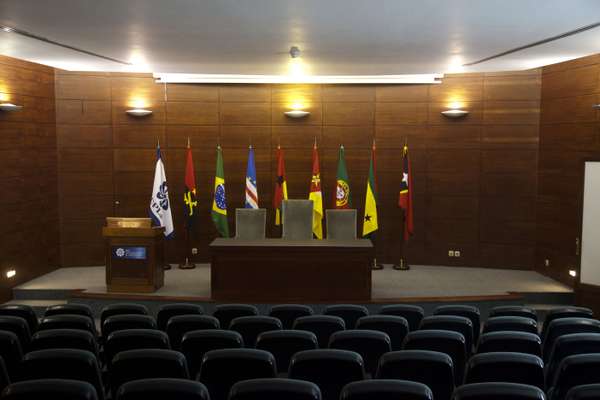 The ideas are not quite as ridiculous as they sound. The cplp is a grouping blessed – though some may say cursed – by an abundance of natural resources, something that, outside Portugal at least, is leading to an unprecedented economic boom. All Lusophone countries have a coast; it's as if Portugal's intrepid explorers found a beach and then said, "No further." Five hundreds years on, this brings certain advantages: cplp countries could one day provide world-class ports in every ocean.
In some ways, the cplp has already become a relatively effective lobbying group: Portugal owes its recent membership of the UN Security Council, in part, to a concerted effort by cplp members to rally behind its candidacy. And the organisation has also proved effective – or as effective as any organisation can be – in providing leadership in the ongoing political crisis in Guinea-Bissau. Frankly, it's the only international organisation that cares about the political crisis in Guinea-Bissau.
Shared language and historical ties can lead to stronger bonds. For instance, when the UN Development Programme was looking for judges to come to Timor-Leste after it won independence in 2002, Cape Verde provided 15. See? They do have something in common.
There are internal problems, though. It's one thing to throw a little Lusophone weight around in tiny Guinea-Bissau, but quite another to try it in oil-rich and freedom-poor Angola. Indeed, Angola's issues are barely discussed within the cplp; "Taboo" is the word uttered in the palace. A programme promoting human rights, democracy and good governance throughout the cplp has been commissioned but the plan was deemed too sensitive and it remains unread, filed away in an office cabinet. "There has always been a certain reserve to talk about those issues," admits Lapão. "It is the most difficult issue at the cplp." Undeterred, he is preparing to present the democracy project to the organisation's new executive director.
All decisions are made by consensus: an admirable if impractical principle that, while ensuring that the paternal Portugal or the nouveau-riche Angola are unable to dictate terms, does mean it can take a long time to reach an agreement. Upholding the consensual nature of the cplp can be a struggle. Portugal and Brazil pay the majority of the budget, while countries such as Cape Verde pay a nominal €37,000 a year. Agreements have been known to be held up because São Tomé or Timor-Leste simply don't get round to putting it to their parliaments.
Non-Lusophone countries may help boost that budget one day. A handful of other nations have requested observer status including, bizarrely, Ukraine. As part of the old Soviet Union, Ukraine was the recipient of thousands of students from African countries in the Soviet sphere. That included the cplp's outgoing executive secretary, Domingos Simões Pereira, a former minister in Guinea-Bissau who trained in Ukraine for six years.
In the aptly named "gold room", where ministers meet surrounded by ornate mirrors and chandeliers, flags of the eight nations are carefully lined up in alphabetical order. Lapão notices one of them is further forward and swiftly puts it back in its place. Grand ambitions honed within a grand palace need a grand budget – grander than €2m. "Political limits do not allow us to go further," says Lapão, stepping back and admiring the flags. "We have real potential that is not perceived by the international community. Not even," he adds with a sad smile, "by the leaders of the CPLP."
Population: 19.6m
Government: José Eduardo dos Santos has been in power since 1979, so it is difficult to describe Angola as a democracy.
Economy: Africa's second-largest oil producer is powering one of the fastest-growing economies in the world – only the top strata benefit, though.
Issues: Angola remains a democracy in name only; the high cost of living and crippling poverty is storing up problems for the future.
Comment: As long as China and the US need Angolan oil, little is likely to improve for most Angolans.
---
Population: 196m
Government: President Dilma Rousseff, elected in 2010, remains popular, but corruption is still a problem in Brazilian politics.
Economy: World's fifth-largest economy, partly fuelled by high food and oil prices.
Issues: Needs to get the World Cup and Rio Olympics right; public transport, sanitation and security remain major issues.
Comment: Brazil has a fantastic opportunity to become a global power over the next decade.
---
Population: 500,000
Government: A democratic oasis where oppositions win elections and ruling parties hand over power.
Economy: Unsurprisingly for an island idyll, tourism accounts for the majority of the country's GDP.
Issues: No longer considered a so-called "Least Developed Country", Cape Verde needs to diversify to keep growing.
Comment: Arguably, it is easier to keep on the right track when the population is so small but Cape Verde deserves credit.
---
Population: 1.5m
Government: Eleven
presidents in 13 years tells its own story. Coups and assassinations end too many administrations.
Economy: Officially, agriculture provides most jobs, but the international drugs trade is the real revenue-generator for the elite.
Issues: The influence of the drugs trade hangs like a shadow over everything.
Comment: Aside from the CPLP, no international bodies care enough to help, yet help is desperately needed.
---
Population: 23.9m
Government: The Frelimo party, once aligned with the Soviet Union, has been in power since independence in 1975, democratically so since 1994.
Economy: Coal and natural gas are helping to fuel an economic boom but it is from a very low base.
Issues: Half the population lives below the poverty line; a quarter are unemployed.
Comment: Political stability and steady growth are nothing to be sniffed at but the government can display authoritarian tendencies.
---
Population: 10.6m
Government: Centre-right Pedro Passos Coelho was elected prime minister last year. The country has been firmly democratic since the Carnation Revolution in 1974.
Economy: Among Eurozone countries, only Greece is experiencing worse problems than Portugal.
Issues: Record unemployment rate plus an imposed austerity programme that appears to be doing more harm than good.
Comment: Austerity clearly isn't working but there is little appetite in Europe for greater support.
---
Population: 168,000
Government: A multi-party democracy since 1990, the tiny archipelago state always ranks highly on governance indices.
Economy: A few years ago, Sáo Tomé thought it had struck oil; so far though, every well has been dry. Instead, the island nation relies on chocolate.
Issues: Half of all young people are without jobs – even island paradises can experience unrest.
Comment: Don't just hope for oil – and if it does turn up, plan very, very carefully.
---
Population: 1.1m
Government: Understandably messy politics given its tragic history with assassination attempts against leading political figures.
Economy: Still heavily dependent on aid, 10 years after winning independence.
Issues: UN forces are likely to leave soon; maintaining security and building an economy will be crucial.
Comment: Australia needs to maintain an interest – more that of a big brother than a domineering father, though.