Art market / Global
Art market
Briefing
The Wellcome Collection in London, the latest Bonhams art sale and other art-world happenings.
Well hung
Art therapy
London
[GALLERY]
Aptly located next door to the University College London hospital and not far from East End galleries, the Wellcome Collection is a unique blend of art gallery, educational centre and medical institution. It also houses one of the world's leading biomedical libraries.
The Collection is funded by and named after the Wellcome Trust, a global charity based in London that invests over €750m in clinical research and health education each year.
Since opening its doors in June 2007, the venue has received over two million visitors – highly exceeding the initially predicted 500,000. "Our core mission is to draw interest on English medical history and culture," says head of public programmes Ken Arnold (right). "Not being dependent on public financing allows us a great deal of independence."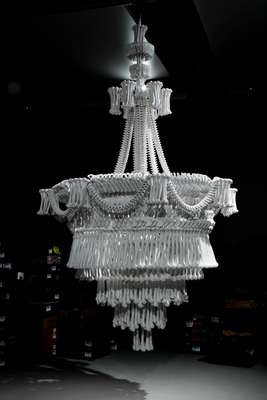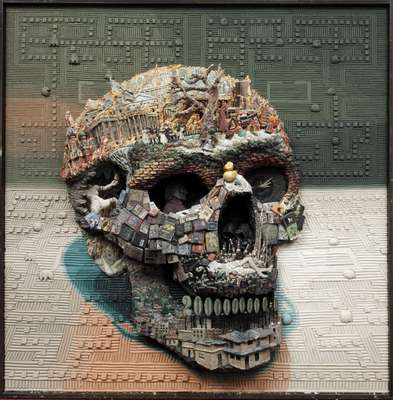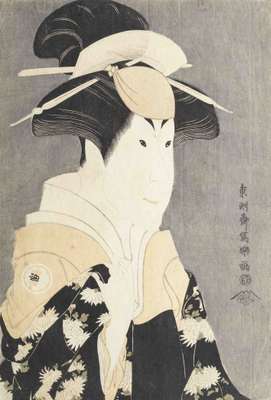 "Unlike most scientific divulgation projects, which are primarily aimed at children under 14, this is a venue aimed at the grown-ups," Arnold continues. "Our visitors don't necessarily have a great health or scientific knowledge but do cherish a broad interest in culture. Likewise, our research and curatorial team comes from an art background, and works closely with guest medical 
specialists on putting together new exhibitions."
The Wellcome Collection's busy calendar features ever-changing temporary exhibitions and themed events alongside two permanent galleries displaying medical memorabilia that pharmacist and philanthropist Sir Henry Wellcome (1853-1936) accumulated during the course of his life. These include everything from prosthetic limbs and alarming-looking surgical instruments to Napoleon's toothbrush and Japanese sex aids.
Starting on 15 November is the "Death: A Self-portrait" exhibit. Focused on the relationship between medicine and death, it features 300 works provided by Chicago-based private collector and former antique dealer, Richard Harris.
Over the years Harris assembled a great deal of work inspired by the iconography of death, ranging from Rembrandt prints to a chandelier (above) made of 3,000 plaster-cast bones by British artist Jodie Carey.
wellcomecollection.org
---
Japanese treasure
UK
[ART SALE]
Fine Japanese Art
Bonhams, London
6 November
Since auction house Bonhams held its first dedicated sale of fine Japanese art in 2007, in which it achieved record prices, it has dominated this section of the market.
This month, scheduled to coincide with London's Asian art auction week, a range of Japanese antique and modern art, spanning paintings, ceramics and samurai armours, will come under the hammer.
The auction's highlight is expected to be an 18th-century oban okubi-e print (pictured right) of Segawa Tomisaburo, who was a kabuki onnagata (a male actor impersonating a woman), signed by Tôshûsai Sharaku. Two days later, Chinese art will be on show at the same Bonhams salesroom in London's New Bond Street.
bonhams.com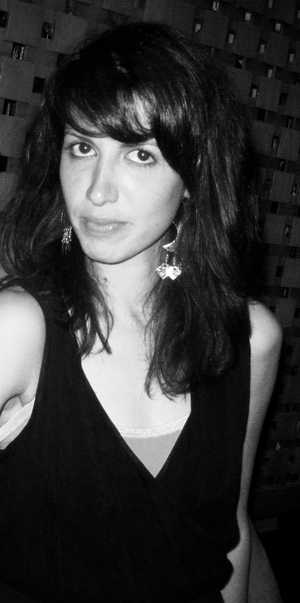 Q&A
Marisa Mazria Katz 
Editor, Creative Time Reports
New York
Since 1972 non-profit organisation Creative Time has commissioned ambitious public art projects throughout New York and around the world, covering issues as diverse as the war in Iraq, immigration and space travel. Its latest venture, a website called Creative Time Reports, will be bringing the opinions of artists to bear on news and current affairs. Monocle caught up with the website's editor to see how she's going about it.
What is the philosophy behind Creative Time Reports?
The website exhibits our core belief that artists should play 
a central role in current events. They should be weighing in on the times we live in, demonstrating that artists really can address and analyse issues of social justice.
What is the aim of the project?
We're basically trying to upend traditional takes on critical issues. I think what makes this project really different is our raison d'être: commissioning artists' reports on current affairs.
How is it different from other media?
It's analysis and commentary on global news events, so each artist will be approaching it in their own very distinct way. We are reporting on a diverse range of issues and while many of them are already topics of global discussion, others are overlooked by the mainstream media.
Where does the inspiration come from?
We believe that artists throughout history have engaged with critical issues of their time, whether 
it's Goya's Disasters of War, Ai Weiwei or Manet. The website really advances the belief that artists should be discussing the times we live in.
creativetimereports.org