Briefing / Asia
Asia
Briefing
We look at motorcade of Indonesia president, Susilo Bambang Yudhoyono, and report on an ancient Punjabi sport that's gone global.
ME AND MY MOTORCADE NO. 34
Chitty chitty Bambang
Indonesia
[SUSILO BAMBANG YUDHOYONO]
It may be one of Asia's hottest emerging markets but Indonesia's infrastructure is lagging behind its impressive economic growth. So it is far from easy for President Susilo Bambang Yudhoyono to get around this sprawling archipelagic nation.
In the capital, Jakarta, the main problem is traffic jams. Yudhoyono has to rely on a corps of police motorcycle out-riders to forge a way through the snarl-ups when travelling through the city or to his nearby weekend retreat in cool, damp Bogor.
When he's going beyond Jakarta, he usually turns to the Air Force's presidential flight, Squadron 17, given that Indonesia's population of 240 million lives on 7,000 islands that span 3,000 miles east-to-west. But travelling by plane can be a hairy experience. An Air Force Fokker 27 turbo-prop flying out of the same Halim Perdanakusuma base in Jakarta as Squadron 17 crashed on a training mission in June killing all 11 on board. But safety standards have been improving as more investors are attracted by the growth in passenger numbers.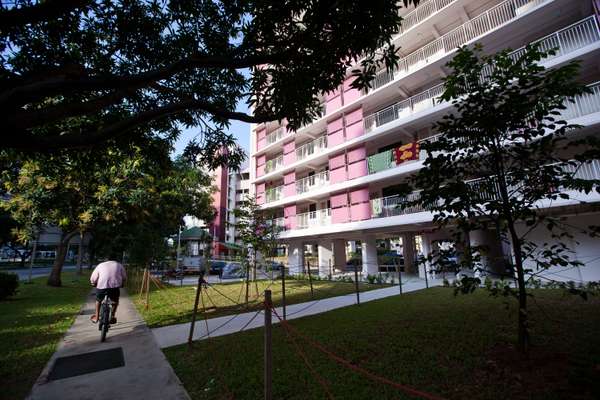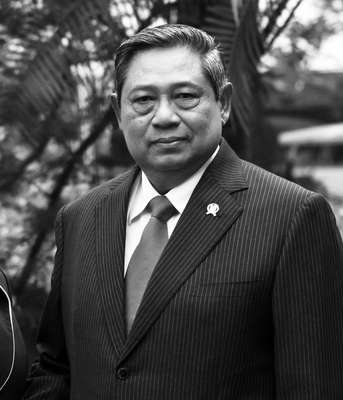 When travelling on long-haul international trips, Yudhoyono normally leases an Airbus A330-300 from Garuda, the much-improved national airline. That would not have been possible before 2009, which was when the European Union lifted a ban on Garuda flying into its airspace that was imposed in 2007 because of its poor safety record.
Aircraft
Yudhoyono is stepping down in 2014 after serving the maximum of two four-year terms so he will not get much time to enjoy Indonesia's new presidential plane, a Boeing Business Jet set to go into use in 2013. With the president already under fire over his failure to deliver promised political and economic reforms, the purchase of the $89m (€69m) aircraft has been criticised by the media and 
opposition lawmakers.
Vehicles
The president's armour-plated Mercedes limousine is meant to keep him safe from bullets and bomb blasts, alongside the fact that he travels with a decoy vehicle. But all those security measures were not much use when, in 2008, his low-rise limousine was caught in severe floods in Jakarta a few miles from the presidential palace. The president was forced to switch to an accompanying BMW X5 SUV, which whisked him to safety.
---
Out of pocket
Japan
[ECONOMY]
Japan's flat-lining economy has left its ranks of loyal white-collar workers with less pocket money than at any time in the past three decades, according to a recent survey published by Shinsei Bank, a major Tokyo-based lender. The salaryman's average monthly spending money is now ¥39,756 (€390) – less than half the amount in 1990 and back to where it was in 1981.
---
Japan's nursing shortage has become so acute that they have had to allow in nurses from southeast Asia. There is just one condition: they need to pass an impossibly difficult written Japanese exam. Almost all have failed.
---
Supersize me
Singapore
[RESIDENCES]
From 4 November Singapore will require new apartment developments in the suburbs to have an average floor area of 70 sq m per unit, to combat the proliferation of "shoebox apartments", which can be as small as 30 sq m. The law won't affect projects underway and the number of shoebox apartments are expected to grow from 2,400 at the end of 2011 to around 11,000 by the end of 2015.
---
Sporting chance
India
[KABADDI]
Combine tag with wrestling and you have kabaddi, an ancient sport originating in Punjab that's gone global. The third edition of the kabaddi World Cup is to be staged in the Indian state next month with 14 teams from as far afield as Argentina and Norway. Last year, however, the competition saw at least 25 athletes test positive in doping tests. The CEO of the International Kabaddi Federation (IKF) says this is typical. Still, the IKF hopes to take the sport as far as the Olympics. "Kabaddi is the only game that doesn't require any equipment," says Deoraj Chaturvedi. "Just a playing ground and players, that's it.
What the US election means in Japan
Regardless of the outcome of the election, Japan will remain American's staunchest ally in this populous and diplomatically volatile region.
---
After 10 years spent fighting terrorism the US is now turning its attention back to Asia Pacific. If the plan goes ahead, 60 per cent of the US navy will be deployed in Asia by 2020 (it's currently at 50 per cent).
---
Two of the top three global economies, Japan and the US count for 30 per cent of world domestic product, with strong trade ties. No president would want to jeopardise that.