Business / Global
Business
Briefing
A firm that makes exoskeletons for people with paralysis, a Filipino fast-food chain and other news of enterprising endeavours.
Positive steps
US
[ROBOTICS]
Over five million Americans are said to suffer from some form of paralysis, and this market is now benefiting from a sci-fi-worthy breakthrough. A Richmond, California-based company called Ekso Bionics has developed an exoskeleton that patients can strap to their lower bodies, enabling them to walk. The machines are the first of their kind without tethers to a power supply.
"It's simply a wearable robot," explains the firm's CEO Eythor Bender, an Icelander who previously worked at the company that created the Cheetah blades for the South African sprinter Oscar Pistorius.
Ekso got its start in 2005 when Darpa, the advanced-research arm of the US Department of Defense, awarded the company $10m (€7.7m). The machine works by sensing when a wearer shifts their weight as they would when walking and then takes the step for them. "We always think that these things are done with brain control or by being attached to the nerves but it's completely non-invasive," says Bender. That said, it can be tricky to master, so patients start off in a suit controlled by a physical therapist and gradually learn to operate it by themselves.
Fifteen rehabilitation centres in the US have already taken delivery of the $140,000 (€108,000) device and individuals will be able to purchase them privately in 2014 but Bender says the medical market is just the beginning. His company is working with defence giant Lockheed Martin to develop suits that will give soldiers the strength to lift 90kg.
"We're literally talking about an iron-man kind of suit," he says. The contraption could also be adapted for construction workers or miners who need to carry heavy tools. Bender envisions a future in which people don performance-boosting limbs as casually as they would a pair of jeans. "Bionic suits could fit everyone. You want to go and climb Kilimanjaro? Why not put on a bionic knee?"
The key cutter
Japan
[SECURITY]
Contactless technology is supposed to be the future of bricks-and-mortar retail. But it's also gaining traction in the security sector. Japanese automatic door company Nabco Systems has developed an electronic key that can wirelessly unlock doors as the user approaches. The hands-free Raku-Raku pass is especially useful for those who often have hands full with shopping bags and children.
---
Eating up rivals
Philippines
[FOOD]
Filipino cuisine hasn't travelled well. Despite Spanish, American and Asian influences, dishes such as blood stew and deep-fried pig's leg have never hit the mainstream. Jollibee is the Filipino fast food company planning to change that. Since Tony Tan Caktiong launched the firm as an ice cream parlour in Manila 37 years ago, it has become the country's number one chain thanks to a menu that adapts Filipino food to a broader taste. Now it's moving into more established fast-food markets, with 27 outlets in the US, 34 in Vietnam and two shops in Qatar. Jollibee grossed €1.6bn last year and aims to be among the three biggest global restaurant franchises by 2020.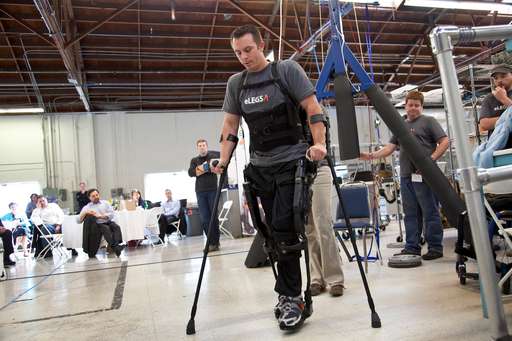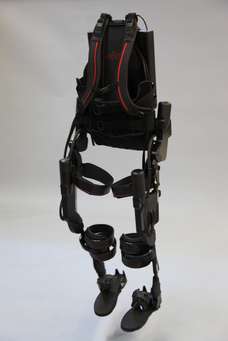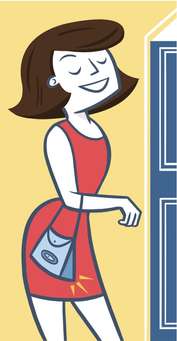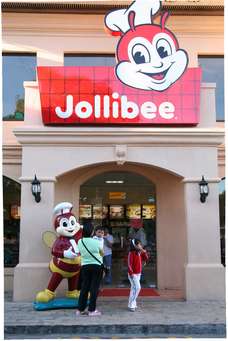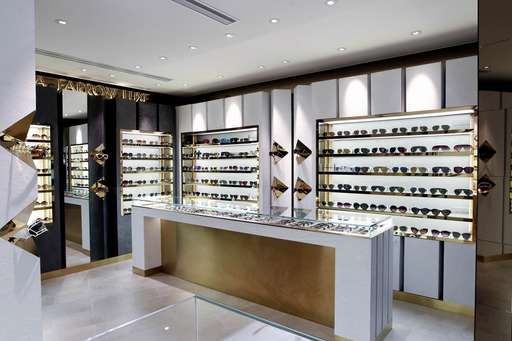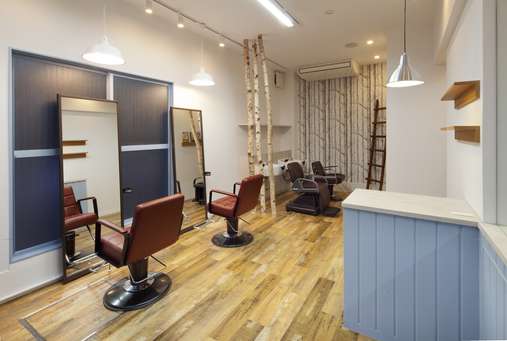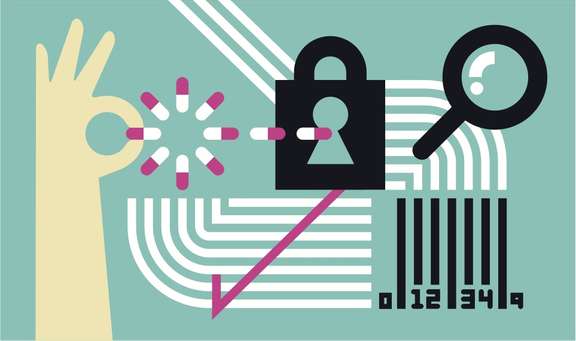 London-based eyewear designer Linda Farrow has built on the success of its Tokyo pop-up shop by opening its first stand-alone venture in Hong Kong. With Linda taking a back seat in recent years her son Simon Jablon and his business partner Tracy Sedino are looking to expand the brand into Asia's eyewear market, which overall will be worth a projected €221bn this year.
---
Testing times
India
[MEDICINE]
According to some estimates, the global industry for counterfeit medicine is worth around $75bn (€57.9bn) each year. That's where the firm PharmaSecure comes in. Founded five years ago by US healthcare entrepreneurs Nathan J Sigworth and Taylor Thompson, PharmaSecure is a tech-based enterprise that allows both manufacturers and consumers to verify the authenticity of medications.
With counterfeiting so lucrative, Sigworth says the company has had to deploy extra security at the firm's headquarters in Gurgaon, India. But despite the risks, PharmaSecure's mission has proved both rewarding and remunerative. "We are working against organised crime here," says Sigworth. "Those fake meds are killing people."
PharmaSecure's technology is fairly straight-forward: the company's 11 partner manufacturers embed authentication bar-codes on their products, which users can verify via a mobile phone call or Android app. By integrating the software at the point of production, "our technology is both affordable and scalable", says Sigworth.
Half of the medications checked by PharmaSecure are consumed in India. The other half is exported from the subcontinent to developing countries. The company's system operates in over 100 nations, with tens of thousands of "checks" completed monthly.
Anti-malarials: It's thought that around a third of the world's anti-malarial medications are not genuine.
Zyprexa: authorities recently foiled a €5.9m plot to import counterfeit Zyprexa anti-psychotics into the UK.
Viagra: the Pharmaceutical Security Institute estimates 37 per cent of fake medicines are erectile dysfunction pills.
---
Natural success
Italy
[WINE]
Tuscan wine used to conjure images of cheap chianti sold in straw-covered jugs. But over the past few decades top producers have made strides. Now, organic viticulture has taken root and Italy is the biggest bio wine producer in the EU, with 30,000 hectares of organic vineyards. Querciabella, a family-run estate near Florence, has recently won acclaim for its sustainable practices: its oenologists favour biodynamic farming and ban chemicals, pesticides and fertilisers. Soil is left untouched save for cover crops to strengthen vines. No animal by-products are used (neither manure nor the additives used as fining agents in winemaking) so vintages are vegan friendly too.
The winery's green approach and pro-animal stance – and quality product – has won over top restaurants in New York and London as well as connoisseurs in emerging markets, notably cow-loving India.
---
Paying with plastic
Venezuela
Venezuela hasn't nipped or tucked its soft spot for plastic surgery. Per capita, the country is among the world's top three consumers of cosmetic procedures. Now banks such as BBVA Banco Provincial are offering credit cards specifically tailored to paying off surgery costs.
---
In Formula 1, the physical condition of drivers is key. Teams use in-car technology to keep tabs on every breath and heartbeat. Now industry giant McLaren has adapted the same technology for a "smart shirt" that could be worn by CEOs under their suits.
Built-in sensors monitor vital signs such as heart rate, breathing and temperature of bosses who are too good to lose. This information is then transmitted to a computer for analysis by a medical expert. "It might seem a bit Big Brother but if I'd invested £20m (€25.1m) in a new CEO I'd want to be able to protect that asset," says Geoff McGrath, managing director of McLaren Applied Technologies.
---
A cut above
Japan
[INDUSTRY]
Hair is serious business in Japan: 223,000 hair salons and 134,000 barbershops rake in a whopping €33.3bn a year.
When it comes to barber chairs and sinks, the 91-year-old company Takara Belmont has a new monopoly. The firm recently expanded into designing salon spaces. Munenori Takechi, director of Takara Belmont unit Takara Space Design, leads a team of 96 architects and interior designers. "We work on 1,000 new hair salons, big and small, in Japan every year," he says. With designers and sales staff in New York, London and Shanghai, the company is eyeing its prospects overseas.
---
Kicking, the habit
Thailand
Thailand's combat sport, Muay Thai, used to be reserved for street fighters and pugilists. Now some of the country's most prestigious hotels are adapting the sport as a fitness regime to attract guests.
Q&A
David Allemann
CEO, On shoes
Switzerland
With the help of a champion ironman, David Allemann has attempted to redesign the humble running shoe. The new design absorbs both vertical and horizontal impact (conventional shoes only cushion vertical impact), so it feels like you're landing on sand but pushing off from concrete.
How dynamic is the running industry?
There hasn't been a lot of true innovation over the past decades. Yes, there has been a lot of change in design and materials but not in the way the running shoe works.
How do you compete with giants of the market?
Simply with a unique concept. When the everyday runners step into our shoes they feel the new running sensation immediately.
Do athletes create successful sports shoe companies?
It's the very foundation. On is very much from athletes for athletes.
What is more important: design or the technology?
I think it goes hand in hand.