Culture / London
Culture
Briefing
The latest books, films and music from around the world, plus our culture editor's monthly musings.
The making of monoliths
If you're an empire builder or just a builder sometimes selfishness is key to getting the job done. Would the wonders of the world be as wondrous if it weren't for someone with something to prove?
robert bound
The Shard, Stonehenge (miles better than Seahenge), Ely Cathedral, the Sheikh Zayed Mosque, the Empire State, restaurants on rooftops, Giza's Pyramids, Pisa's Tower, the Olympic McDonald's, the Temple of the Golden Pavilion, The Louvre, The Louvre Abu Dhabi (they hope), extant Nazi architecture, Las Vegas: build it and they will come.
What do you think? Build It And They Will Come has become a buzz-phrase for people in the arts, people in architecture (are you in architecture? "Well, I'm sitting in a room"), people who say "Damn the committee, people need some entertainment in this town!" And then build a monorail.
Having not got on very well with focus groups in the past month, I was seduced by their powerful, selfish nemesis, Build It And They Will Come when I was gawping in the autumn sun, on a windy Salisbury Plain, at Stonehenge. Imagine a pagan high-priest focus-grouping that mother of all monoliths. "Right guys, I'm thinking we need a totemic structure? To dance around, for the solstice, to act as a kind of focal point." "Like what?" a follower might ask. "A massive pile of hair woven into a gigantic octagon?" "Well, yes, thank you, there's an idea…"
Exactly. Thank God (or whoever they had then) the boss used Build It And They Will Come as his rule of (newly opposable) thumb. Because it's only Build It And They Will Come that originates things of greatness and magnitude.
The things listed at the top were all built with a mixture of selfishness and expediency but it's always the former that's the prime mover. We're drawn to places as tourists with the same urge we had when we were all loin-cloths and mammoth n' fries. It's a draw; we just can't help ourselves.
The allure of the stones is that we all want to experience the eloquence of the unknown, solve the mystery, wonder what it would have been like without that terrible pall of history (and the traffic noise from the A303).
And because, like Everest, it's there; somebody's built it for us to gawp at on a windy day in September, thousands of years later. It's not a museum without walls so much as a gallery without pictures and just fine that way.
On record
Sounds from around the world
KITSUNE, France's finest compilers of cut-me-and-I-bleed-cool, celebrate their 10th anniversary with KITSUNE MAISON COMPILATION 14; more saucy indie-dance, electro-pop and nagging remixes. Helping to blow out the candles are old pals Is Tropical and Two Door Cinema Club, joined by new signings Citizens. As you'd expect, it's a great party record.
Norway's dance colossus LINDSTRØM returns with a soaring opus of cosmic analogue electro. SMALHANS' six tracks are named for staples of Norway's unassuming cuisine but sound like the soundtrack to a monumental helicopter chase through the forests and fjords.
The sparse guitar'n'drums racket of Brighton, UK's COLD PUMAS owes much to the hypnotic motorik rhythms of 1970s Cologne. Repetition is key here, with the barely-there melodies of PERSISTENT MALAISE building, teasing and sometimes simply collapsing under a relentless momentum. But it's a trick, see, as these earworms stick in the mind long after Cold Pumas' robot drummer (and singer) goes kaput.
Faya is the first collaboration from the blues-rapping New Yorker and West 
Africa's "Hendrix of the kora" - JOE DRISCOLL and SEKOU KOUYATE should bump into each other more often in Marseille. Driscoll's riffing and rhymes add some urban edge to this bewitching brew.
It's about time a grungy three-piece girl outfit singing about being sick of love emerged from Thailand's charts. YELLOW FANG's sassy lyrics show why they were headhunted by Kings of Convenience's Erlend Øye and why their new single Unreal has hit #6 on Bangkok's Fat 40. The trio looks set to win over even more hearts after Japan's Summer Sonic festival.
KEY TRACKS:
Unreal
Valentinos
I'm A Feeder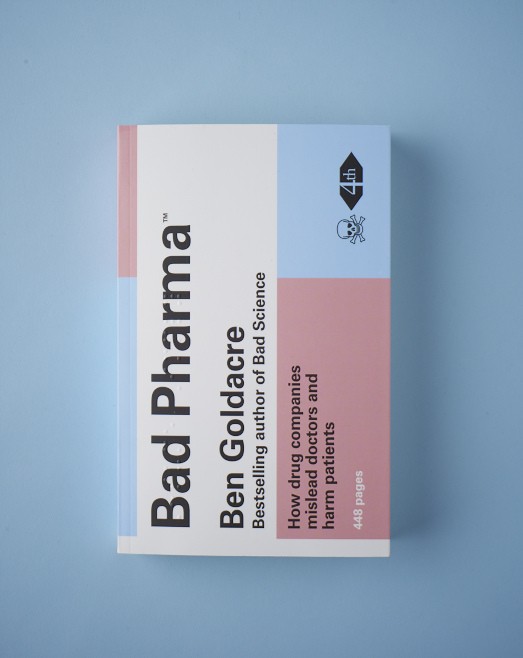 Q&A
Dr. Ben Goldacre 
Doctor and writer
UK
Goldacre writes to expose medical misinformation to the public. His latest book Bad Pharma looks at the pharmaceutical industry.
How does the pharmaceutical industry differ from simply talking about medicine?
Every now and then you'll get one doctor who's dangerous or mad or bad but that's different to the systemic problems in the pharmaceutical industry. A drug company is allowed to do 10 trials on one drug and delete from history the ones that don't show its drug in a flattering light.
Money from pharmaceuticals funds some medical research. Will there ever be a truly transparent industry?
I'm a realist about capitalism. Drug companies do make perfectly satisfactory medicines but you can get a new drug on the market without having to show it's better than the ones we have. It's a $700bn (€544.4bn) global industry and it's got its own way, like a giant 500ft tall toddler.
Is it a case of bad doctors or overly successful marketing?
I think it's both. The vast majority of continuing medical education here in the UK comes from the pharmaceutical industry. It's a classic badly designed system from the perspective of an economist to have the purchaser – the doctor – not being the person who pays nor the one who suffers if there's a bad decision.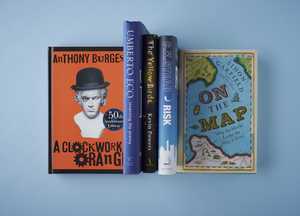 Fiction
A Clockwork Orange
Anthony Burgess
"What's it going to be then, eh?" is a pretty fighty start to any book (considering Alex and his Droogs are ordering drinks), and Burgess's A Clockwork Orange just gets fightier from then on in. Burgess was a savvy prof who did a Picasso and unlearnt his perfection to do his Cubist Nadsat (Alex's argot) for this, the book that foresaw the attitude of the future, but with added Beethoven. This 50th anniversary edition, foreworded by Martin Amis, is honest about an uneven masterpiece, described by 
Burgess as "a work too didactic to be artistic".
---
Essays
Inventing the Enemy
Umberto Eco
Inventing the Enemy is something unrequired in these former fictions. The title of Umberto Eco's new book of essays came from a chat with a Pakistani taxi driver in New York City whose second question to the Italian grand inquisitor (after "where do you come from?") was "who are your enemies?" A nice kick-off for this philosophical football match that encompasses myth, literature and history, with the idea that every country needs an enemy, even if they must invent him. Discursive, grandiose, witty stuff from the quintessential savvy professor.
---
Fiction
The Yellow Birds
Kevin Powers
Lines on the map are what brings John Bartle, a US soldier, to Iraq. Although Private Bartle says, "It [the war] didn't care about objectives, or boundaries," they're there, whether in orders, fenced across the land or in a soldier's head. It's the latter that concerns veteran and poet Kevin Powers's powerful The Yellow Birds, the story of a man trying to leave a war behind once he's left the war. This debut seems impossibly "there"; stirring, heartrending and wise in knowing it lacks answers.
---
The protagonist of Risk, by New Zealand's pre-eminent novelist and poet CK Stead, doesn't know he's heading to a place of conflict until he's in it and unarmed.Sam Nola, recently divorced and content to enjoy boom-London's money and women, soon finds the post 9/11 world a strangely sobering place.
---
Non fiction
On the Map
Simon Garfield
From the Greeks to the Mappa Mundi of 1290 to Mercator in 1569 to the Ordnance Survey to the Googleplex, On the Map makes light work of charting the history, politics, philosophy and learning of maps, not to mention the maths and splashing about in boats done by the explorers, merchants and warmongers that deck the halls of Simon Garfield's stunning celebration of the cartographic. As one of the UK's leading contemporary polymaths, Garfield's always a joy to read for his gossamer-light show of rigorous learning, his shed-dweller precision in research and his infectious glee in passing on the golden nugget of fact.
Culture cuts
Spin the globe and stick a cultural pin in it
Film: THE SAPPHIRES
Australians are generally not too keen on local films, but one exception is recent hit The Sapphires. About a 1960s Supremes-style girl group of Aboriginal singers, it's one of the highest grossing Australian films of the past decade. More importantly, the notoriously discerning audience at Cannes gave it a 10-minute standing ovation earlier in the year. The film has wangled distribution deals for a number of countries, including one with the 
Weinstein Company for the US market.
Band: ALPINE
'A' Is for Alpine. The house at the end of the road is haunted. In its dark rooms lurk two sirens whose searing vocals about love gone lost cut men in two and suspend them, disembodied, from the Victorian ceilings. The power of this six-piece Melbourne band, whose two harmonising singers make the single "Villages" one of the most beautiful tracks of the year, should not be underestimated. Their music videos are also incredible.
KEY TRACKS:
Villages
Gasoline
Hands
Media: THE ASIAN OBSERVER
For a country ruled by the same political party since 1959, change might seem to come slowly in this city-state of five million. But change is definitely afoot, thanks in part to Singapore's ever-growing number of bloggers, photographers and local outfits such as "The Asian Observer", set up as an outward-thinking citizen's media brigade to provide its own alternative news and "tell stories the traditional media was not telling". Founder Shawn Danker is a Singapore-born photojournalist who says he wanted to cut through the "white noise" of Singapore's media and tell it like it is, often from the horse's mouth itself. Recent articles include a parliamentarian's op-ed on why Singapore should never have pulled out of the 2013 Venice Biennale, a social worker's take on the nation's abysmal birth rate and a long report on radiation and its effects on society. This is a media outlet firmly looking toward Singapore's future.
theasianobserver.com
Bollywood box office takings are higher than ever: now, a film must make at least $19m (€14.7m) to be considered a hit. The top 10 list of all time highest grossing movies is dominated with ones released in 2011 and 2012.
BOLLYWOOD BOX OFFICE RANKINGS 2012 (so far):
Ek Tha Tiger $US35m A Bond-esque thriller.
Rowdy Rathore $25m A small-time thief who resolves to give up crime after falling in love.
Agreepath $23m A young man's quest to avenge his father's assassination.
Housefull 2 $22m Four sisters vie to marry the richest man.
Bol Bachchan $20m A man is forced to lead a double life to protect his Muslim identity(comedy).
Film: I'll Raffle Off My Heart (Vou Rifar Meu coração)
Dir: Ana RieperRieper's documentary on the world of "brega" music in Brazil is a delight. Intertwined with interviews with singers, people living in the farthest parts of the country reveal how brega speaks to their hearts (and their feet).
Raul
Dir: Walter Carvalho"Raul" is a documentary on the life of Brazilian rock legend Raul Seixas. His lovers and drugs are mentioned, as is his relationship with Brazilian author Paulo Coelho. The groundbreaking artist mixed rock with Baião, a typical Brazilian northeastern rhythm.