Fashion / Global
Fashion
Briefing
Our monthly round-up of retailers, new collections, brands and designers.
Fast footwear
Global
[TRAINERS]
For our health-themed issue, check out three of the best new running shoes:
Asics [Kobe]
Incredibly light at 120g, the new Piranha SP4 speed trainers have a special spongy layer in the sole that absorbs shock and serves as a cushion for the foot.
asics.com

Nike [Portland]
Nike's newest running innovation is the Flyknit. As the name implies, the shoes use a featherlight knitted yarn that fits your foot like a second skin.
nike.com

Adidas [Herzogenaurach]
These limited-edition adiZero Primes were specially created for the London Olympics. Expect immaculate quality and podium-level performance.
adidas-group.com
---
Concept store Townhouse has just opened its second retail space in Zürich. Set in the newly built Frau Gerolds Garten, the venue is shared with Swiss retailer Edition Populaire and offers a range of locally made design and fashion accessories, plus a selection of quality stationery.
ilovetownhouse.com
---
Reporting for duty
Stockholm
[UNIFORMS FOR THE DEDICATED]
Founded in 2007 as a collective of designers and artists, it was about time Uniforms for the Dedicated opened a store. Nestled in a back street in the vibrant district of Södermalm, the 55 sq m space offers the label's tailored clothing line and furniture made from recycled local wood. "We wanted to create a welcoming venue that reflects our brand approach: playful yet sustainable," says creative director Fredrik Wikholm (above, middle, with manager Josefin Matsdotter-Berggren and sales assistant Joel Danielsson).
uniformsforthededicated.com
---
Brand new bag
Berlin
[GHONGJORD]
Tokyo-born and Berlin-based designer Hiroko Oda founded Ghongjord in 2011 to create sustainably produced, long-lasting items. Her accessories are all made in Germany using thick leather from Portugal and Italy, and metal fittings from Japan. This "Office Survivor" backpack is for bike commuters fed up with nylon messenger bags.
ghongjord.com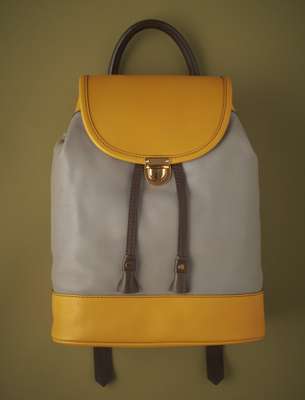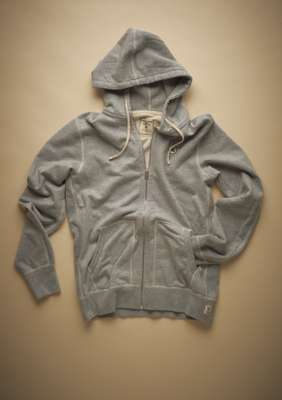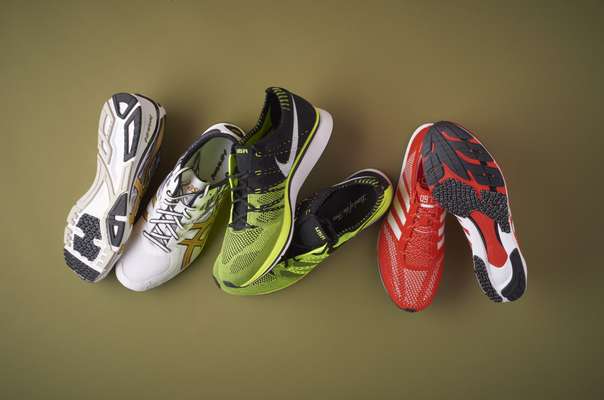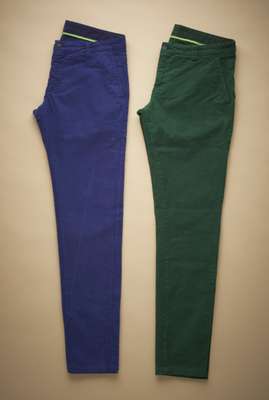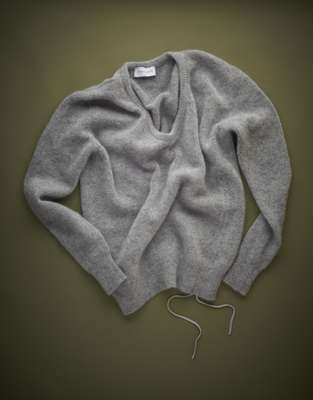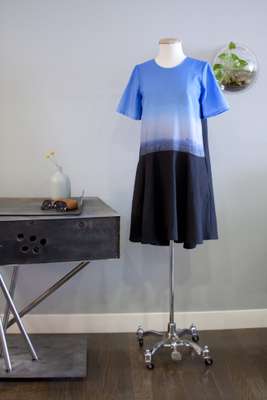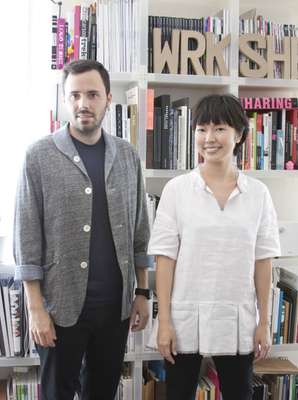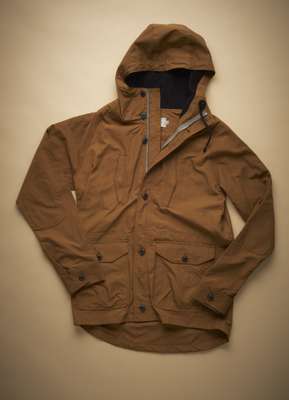 Take cover
Vancouver
[ACE X REIGNING CHAMP]
The Ace Hotel has teamed up with Reigning Champ for a zip-up hoodie that's perfectly suited to the cold weather. Handmade in Canada, this twill terry jumper (right) has an athletic silhouette featuring a vintage waistband and rib cuffs.
acehotel.com; reigningchamp.com
---
Get shirty
Zürich
[LAREIDA]
Started in 2010, Zürich-based Lareida specialises in women's shirts. Renowned for crisp, white fitted shirts made out of Egyptian cotton, all pieces are handsewn in a small workshop in Portugal. For the autumn collection, designer and owner Lis Lareida has added shirts made from Italian silk from Como.
lareida.net
---
Made in Italy
Vicenza
[CRUNA]
Specialising solely in trousers, Cruna was launched in 2010 by Tommaso Pinotti and Andrea Gherla; the duo reinvent classic styles with quirky elements. Each piece is made just outside Bologna, with fabrics from Tuscan town Prato. Our pick is the East Village model.
crunaitalia.com; matchesfashion.com
---
Wool to succeed
Antwerp
[CHRISTIAN WIJNANTS]
Christian Wijnants started his womenswear label in 2003 after working for Dries Van Noten and Angelo Tarlazzi. His latest knitwear collection, which has won the 2012 International Woolmark European prize, features seamless one-piece garments made of the softest Merino wool.
christianwijnants.be
---
New build
Los Angeles
[WRK-SHP]
Airi Isoda is a founder and co-owner (with Ryan Upton) of LA design studio wrk-shp. An architect by training, Isoda recently rediscovered her passion for clothing and has just released her third womenswear collection, with colours inspired by her trips north to foggy San Francisco. "I saw a bridge connecting these two practices and found the ability to take the design process I learned in architecture and apply it to clothes," says Isoda.
wrk-shp.com
Top picks
Cotton canvas clutch
San Raphael poncho top
Wool-knit Napa dress
Stockton pencil skirt
Stahl City dress
---
Perfect parka
Vancouver
[WINGS + HORNS]
Canadian brand wings+horns has taken inspiration from the nomadic hunters of central Asia for an autumn/winter collection that combines practicality with classic tailoring. Keep warm and dapper in this hunting parka. Lightly waxed to ensure protection, it has corduroy lining in the hood and pockets and double zip-front closure.
wingsandhorns.com
---
Look no further
Oslo
[DEEP SEARCH]
Norwegian designers Stian Opøien and Wai Tsui launched Deep Search last year, offering stylish handcrafted footwear. Light and comfortable, the shoes use Vibram soles and soft calf leather and come in mild hues: brown, burgundy and grey. Classic companions that will age beautifully.
deepsearch.no
---
Q&A
Anda Rowland
Owner, Anderson & Sheppard
London
Anderson & Sheppard's new shop on Clifford Street in London's Mayfair offers a comfortable environment for customers to discover beautiful pieces, from hand-framed Irish sweaters to trousers that are cut to fit every occasion.
What prompted the move into haberdashery?
We've offered trousers and accessories for years but upon moving from Savile Row to Old Burlington Street in 2005 we had less space to showcase this. Clifford Street is very much an addition rather than an alternative to the shop on Old Burlington Street; there you can get a suit or jacket made up and in the new shop you can get everything else.
What about your house style?
There is no creative director: we work as a committee based around customer feedback. We are craft-driven and source the majority of our cloth from British mills with an emphasis on cut and comfort.
anderson-sheppard.co.uk