My last meal / Monaco
Joël Robuchon
Joël Robuchon's 17 restaurants hold 26 Michelin stars. He chooses his venue Yoshi for his 'last meal' of green tea, salmon carpaccio, sushi and kudamono fruit salad. He finds inspiration in Japanese cuisine and believes the most important component for a restaurant is ambience.
"My first memory with food is of a day I spent with my parents in the countryside visiting an acquaintance, a butcher friend who had organised a barbecue. I can't remember what type of meat it was but he cooked it saignant [rare] and it had lots of taste and a particular, extraordinary perfume.
I didn't start cooking passionately until I was in my early teenage years, when I attended the Mauléon-sur-Sèvre theological school [in the Deux-Sèvres region]. Although I was very focused on studying religion, I was always helping out in the kitchen; it was an obligation but a relaxing activity too. Food wasn't great; I remember a pastry with boiled egg inside and pasta with minced meat being on the menu, nothing special.
The first important recipe I ever cooked was lièvre farci [stuffed wild hare] for a national competition, which I won. I treated it with a lot of respect; you can't destroy your products and ingredients just for the sake of creating something different. You have to keep in mind that you're killing an animal and that requires respect. In the kitchen there are a lot of emotions involved and I explore them through my recipes. I offer customers the possibility of awakening their senses through my dishes; presentation of the food and the sound of the restaurant are just as important as the taste.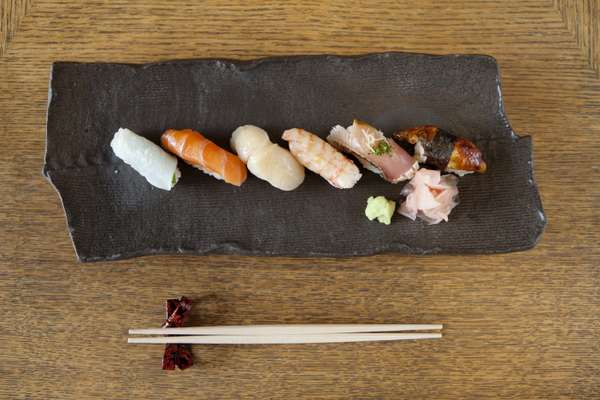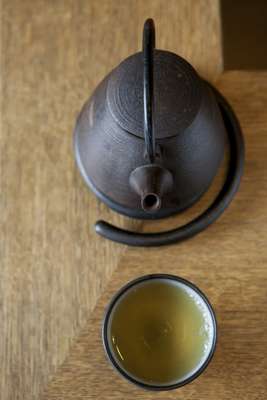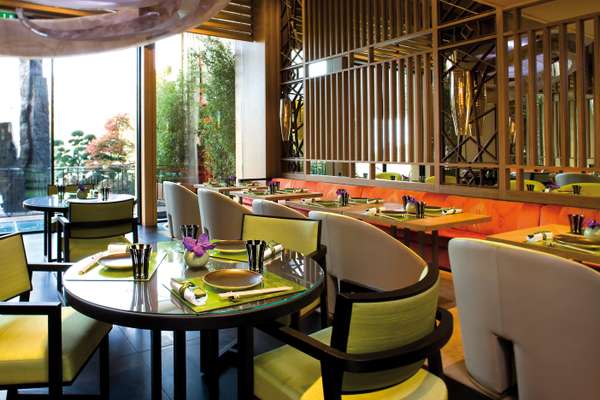 In 1976 I visited Japan for the first time, after Paul Bocuse [pre-eminent French chef] sent me to do a French cuisine demonstration at a congress. Since then I go four times a year, always for one week. They have all sorts of restaurants there, from traditional izakayas to fancy diners. The chefs have a great admiration for the flavours, seasons and presentation – even the crockery changes depending on the time of the year. Japanese cuisine has influenced me enormously; it's simple and healthy.
My favourite restaurant is next to a metro station in Ginza. It's run by sushi master Jiro Ono who serves the best and freshest fish in the world. It's a top place. I helped spread the word; I introduced him to a couple of friends and today Jiro's restaurant has three Michelin stars.
When running a kitchen we don't have time to eat and when we do, it can be a sandwich or fried eggs. My favourite 'fast food' is a baguette with mustard and butter, seared beef, tomatoes and lettuce. I used to eat that when I was behind the kitchen counter [Robuchon, 67, retired from cooking at 50]. It is said that 'the cobbler always has the worst shoes'; we don't have time to enjoy what we do.
I currently hold 26 Michelin stars. Earning my first star was extraordinary, the second was great, the third amazing. Four of my restaurants have three stars and it would be dramatic to lose one of them. But if I were to lose one star from the others it wouldn't be that bad. Reaching the third is what's really difficult; once you get there you want to retain the title.
Restaurants today lack charm, they need more ambience. There are a lot of restaurants where you can eat well but they don't have good service; they should be like temples, not a place where you go to be fed. I prefer simple restaurants with great atmosphere, where the waiters bond with the guests. I don't put pressure on my staff when it comes to setting up a table but rather on greeting people nicely; I don't care if the cutlery is aligned as long as my staff are always smiling.
It's difficult to choose whom to invite to your last meal. A friend is great to eat some saucisson with and have a glass of wine but a romantic dinner has to be with the person you love most. I'd like to have mine in a ryokan in Japan or here in Monaco, at Yoshi, where we serve food like they do in Asia. The place is as important as the person you're sharing the meal with; these are very romantic spots where you can let go of any issues and focus on the food. I would have a salmon carpaccio with herbs followed by black cod and a selection of sushi. No matter what, the rice has to be warm."
Named "Chef of the Century" by the guide Gault Millau in 1989, Joël Robuchon currently has 26 Michelin stars distributed between 17 restaurants. It's the most stars any chef holds, making him one of the best restaurateurs in the world.
Yoshi is Robuchon's one-Michelin star restaurant in Monaco's Hôtel Métropole. The Asian menu is inspired by Robuchon's travels to Japan.
To eat:
Salmon yuzu carpaccio
Sushi platter
Kudamono fruit salad with shiso sorbet
To drink:
Japanese green tea
Salmon yuzu carpaccio
Serves 1
120g salmon
15g caviar
15g lobster roe
15ml sesame oil
30ml ponzu sauce
30ml yuzu zest
Shiso leaf and chives (chopped)
The method
Lay thin slices of salmon on a plate.
Mix sesame oil, ponzu sauce, yuzu zest and ground pepper and dress the salmon.
Add the chopped shiso leaf and chives and decorate with caviar and lobster roe.
Serve immediately.
Sushi
Serves 1
100g mixed rice (sasanishiki and koshihikari varieties)
400ml water
100ml rice vinegar
Slices of fresh fish and shellfish
The method
Wash the rice and rest for 30 minutes.
Cook rice until water is absorbed.
Rest 10 minutes and add the rice vinegar. Let it rest for 30 minutes.
Make 15g rice balls with your palm and shape it with two fingers; add slices of fresh fish and shellfish on top.
Press each firmly to the rice.