Faribault Woolen Mill Co / Minnesota
Material gains
Faribault Woolen Mill Co seemed dead and buried when it was forced to close in 2009. Its renaissance under the guidance of two local businessmen has proven blanket-like: comforting and all-encompassing.
When Faribault Woolen Mill Company closed its doors in 2009 it seemed that one of America's most venerable blanket-makers would be left to history. However, such concerns were premature: two enterprising Minnesota businessmen have given the firm a second life.
Just before the turn of the 20th century America's Upper Midwest was home to some 800 woollen mills. Minnesota's Faribault Woolen Mill Co, founded at the close of the American Civil War in 1865, would ultimately become the region's most successful. The original "one-man mill" consisted of German-born Carl Klemer and his simple horse-powered operation, which would later grow to produce as many as 350,000 blankets for American soldiers during the world wars. At its peak in the 1950s, the mill is said to have produced half of all wool blankets sold in America.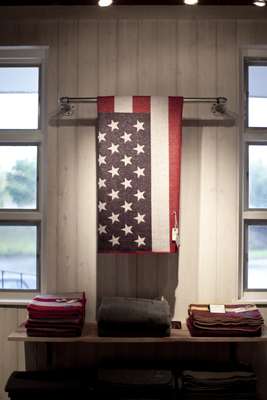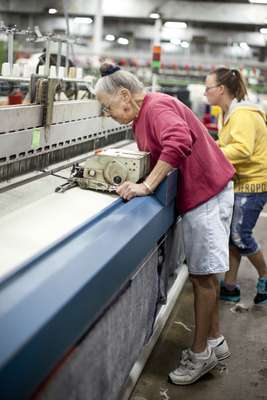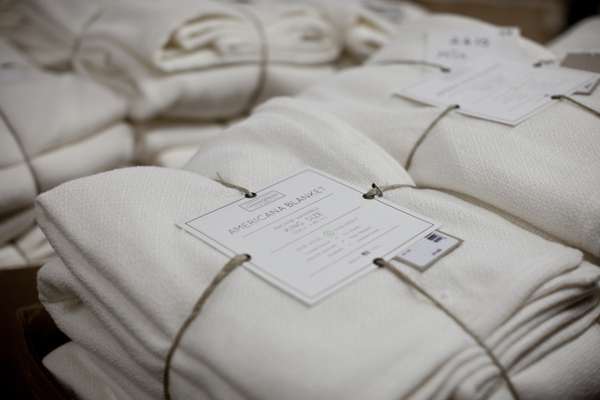 Despite the fabled manufacturer's success, recent years have been less kind. Over the last few decades the mill was sold twice as increased competition from abroad coupled with unprofitable diversification left the company on a path toward bankruptcy. The mill closed in 2009 and as the company went into foreclosure proceedings many were left to believe that the ageing factory wheels would stop spinning forever.
As residents of Faribault struggled with the loss of a brand that had put the idyllic Minnesota town of 23,000 on the map, rumours swirled as to what would become of the factory. Faribault's equipment, including machinery dating back as far as 1905, was to be sold to a Pakistani textile manufacturer and the local consensus was that the mill itself would be razed. Then, nearly two years after Faribault's last days, Minneapolis entrepreneur Paul Mooty convinced his cousin Chuck, a retired executive, to pay the mill a visit.
"After five minutes on the factory floor it was clear the challenge we'd be facing," says Faribault's now-president, Paul. "But when we spoke to the mill's former controller and a consultant who'd worked for Faribault in recent years we were convinced that by refocusing on the company's historic core business – high-quality wool blankets and throws – we'd be able to make it happen."
The Mootys bought the company out of bankruptcy and production resumed in September last year. Machinery has been overhauled to make operations more efficient and around 85 staff have been hired, nearly a third formerly employed by the previous owners.
While 90 per cent of the textiles woven in the mill today are American wool, Faribault also uses Ingeo, a sustainable corn-based material developed by Cargill. This year, Faribault is on track to process 160kg of wool, with demand driven by the retail sector. In fact, there's a contract from an American retailer for 100,000 blankets, in addition to growing demand from hotels such as New York's Bowery and the Waldorf Astoria.
"This is a real craft," says Paul, fingering one of their new blankets. "The number of hands that touch this piece of wool from the moment it comes in the door to when it ends up as a blanket… there's a lot of care here."
faribaultmill.com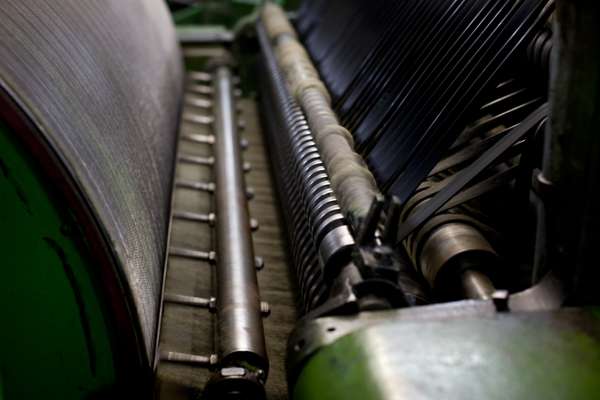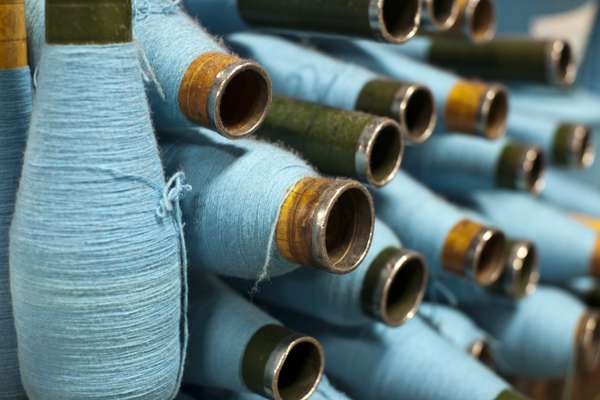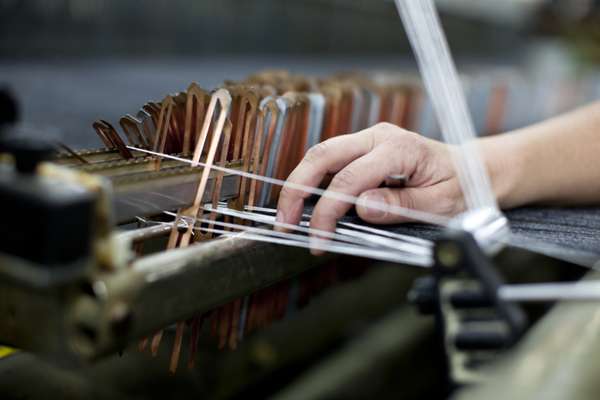 Carding
Raw wool fibres are combed and aligned then pulled into individual pencil roving and wrapped onto a spool.

Spinning Spinning frames are loaded with spools as centrifugal force winds the yarn tightly onto individual bobbins.

Weaving

The fabric starts to form as yarns cross in the loom. Warm water and lubricant cleans and pre-shrinks the cloth.

Cutting and sewing
The blanket yardage is laid onto cutting tables and shaped to size before being labelled, folded and packed for shipping
Other woolly mammoths
America's finest mills
Pendleton
Pendleton is based in Portland and its roots go back to the 1860s, when English-born weaver Thomas Kay opened one of Oregon's first woollen mills. In addition to woollen clothing the company manufactures blankets, many in the historic patterns of the Native American tribes Pendleton sold to in its early days.
pendleton-usa.com
Woolrich
Founded in 1830 by English immigrant John Rich, Woolrich began as a humble trading 
operation selling woollen fabric, socks and yarn but has grown to be one of the world's most important woollen brands. Today the Pennsylvania-based company is probably best known for clothing but it still produces a range of blankets, which includes the legendary Hudson's Bay blanket.
woolrich.com
Bemidji
Another Minnesota mill, Bemidji produces heritage clothing, winter caps and blankets. Now owned by the fourth generation of the Batchelder family, Bemidji celebrates its 92nd anniversary this year.
bemidjiwoolenmills.com