Northbridge / Perth
Streets ahead
Kicking off our new series on small-business neighbourhoods primed for investment is Northbridge, where a seedy reputation is changing thanks to government financing and an influx of innovative firms.
Northbridge, the area north of Perth's main train station, is no stranger to change. Having hosted several waves of immigration from Greek to Chinese it is now poised to go through its most dramatic transformation yet, with the city pouring investment into the area's infrastructure.
A plan to build a motorway through the suburb (later abandoned for a tunnel) led to a drop in residents in the 1960s and 1970s; as people moved out a wave of new restaurants and bars moved in. Over the next 40 years the area developed into Perth's most lively nightlife district, which gained a reputation for the alcohol-fuelled violence that often comes with bars and clubs.
However, recently completed building projects such as the State Theatre Centre, a building-restoration scheme and the impending sinking of the railway dividing Northbridge from the Central Business District are changing the make-up of the area and prompting eager entrepreneurs to roll in while the paint is barely dry.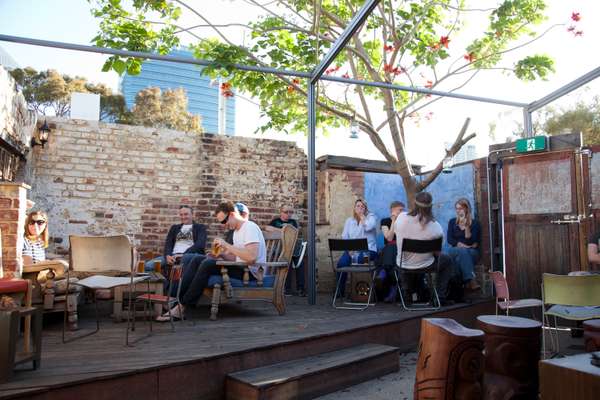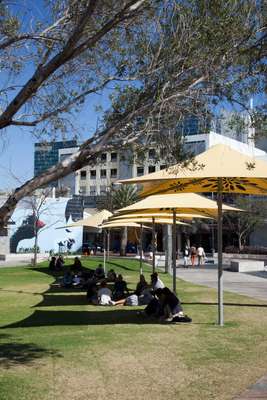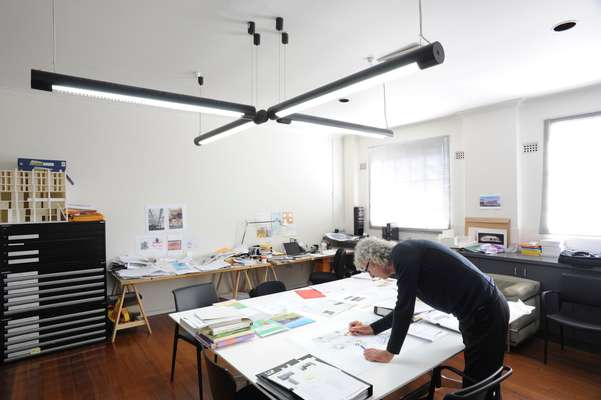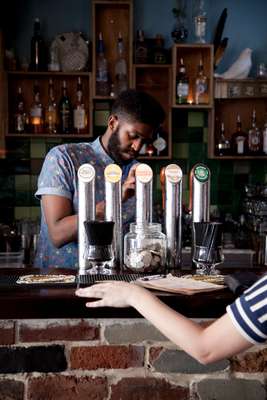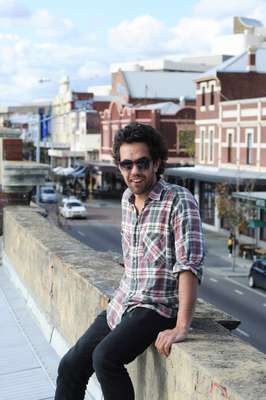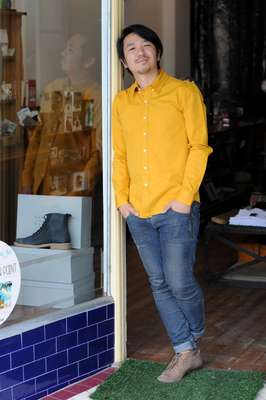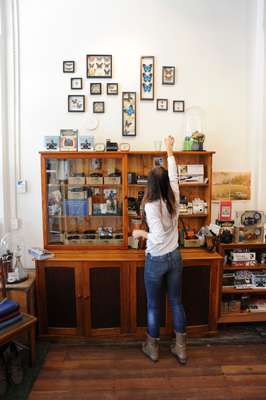 01
Tonne Gramme at The Village

Graphic and web design
The Village is an example of how creative people are willing to move into unusual spaces in Northbridge and work together. Situated next to a Buddhist temple this slick, spartan space houses design and web company Tonne Gramme as well as a graphic designer, photo retoucher and photography exhibitions. Tonne Gramme's commissions include the Perth Institute Of Contemporary Art.
tonnegramme.com
---
02
Up Microcinema
Cinema and fashion retail
This 20-seat "micro cinema" screens films by night and sells clothes by day. It sits in a heritage building in William Street, a key retail area restored by the Metropolitan Redevelopment Authority. Owner Matthew Darch has packed the screening list with a selection of cult hits and offbeat documentaries.
312b William Street, +61 (0)8 9328 3771
---
03
The Creative Arts House
Marketing
This seven-month-old marketing agency shares one of Northbridge's oldest residential properties with two architects and a web programmer. The agency specialises in campaigns for the creative industries, social media and digital work. Founder Clare Properjohn says she's enjoyed watching the city transform over the past few years but that "suddenly it's at a moment where you can actually see it about to explode".
thecreativeartshouse.com.au
---
04
Donaldson + Warn
Architects
Geoff Warn based his firm in Northbridge 27 years ago because he believed that being close to the Art Gallery of Western Australia would help the area become a creative focal point. He and co-founder Richard Donaldson have won awards and hosted visits by architects such as Peter Cook and Wolf Prix.
donaldsonandwarn.com.au
---
05
The Bird and Ezra Pound
Bars
2007's relaxed alcohol-licensing laws helped trigger a boom of small bars in Western Australia. Pioneering venues such as The Bird (right, owned by Mike O'Hanlon, far right) and Ezra Pound are bringing a more sophisticated drinking and cocktail culture to an area associated with beer barns and clubs.
williamstreetbird.com; epbar.com.au
---
06
The Fox Hunt
Menswear store
Entrepreneur Johann Kim (far left) opened his first gift and clothing shop, Pigeonhole, in 2007. He now has five shops in Perth, a café and a wholesaling arm, as well as offices in South Korea, Melbourne and Perth. In 2010, Kim moved into William Street with his menswear store The Fox Hunt; his first two years have been slow but he sees the area as a long-term proposition.
thefoxhunt.com
Planning policy
A huge effort to conserve history, more housing, affordable rents and the impending Perth City Link are leading rejuvenation. Metropolitan Redevelopment Authority CEO Kieran Kinsella says that when finished, government investment around Northbridge, including the New Northbridge project and the Perth Cultural Centre, will total more than AU$1bn (€800m).
Cultural diversity
While the 2011 census tallied only 1,005 people in Northbridge (a figure now estimated to have reached 1,600), nearly three-quarters of them had parents who were both born abroad.
The community
Organisations such as OnWilliam, a collective of over 70 businesspeople, help foster a strong sense of community. In addition, initiatives such as Popsicle – a series of local designer pop-up shops – and influx of ideas from the local Asian diaspora help to keep the William Street strip fresh.
Estate-agent contact
The Metropolitan Redevelopment Authority (mra.wa.gov.au) can direct investors or businesses to estate agents, grant programmes and developers.
Where to get your morning coffee
Love Thy Neighbour, literally a hole in the wall behind the pioneering small bar Ezra Pound (see left), makes one of the best brews in town. Tiny coffee den Little Willy's and iconic continental food store Kakulas Brothers also provide a good caffeine fix.
Where to buy your media stack
Northbridge Newsagency carries a decent selection of magazines while Wing Loong News and Books specialises in a great selection of Asian-language publications.
Where to go for a good client lunch
Countless Hong Kong-style dim sum restaurants and barbecue houses make for good informal meeting spots but slick canteen and bar Bivouac is our choice for lunch.
Where to go with colleagues after work
A wave of Mexican-inspired bars and restaurants that sit perfectly with Western Australia's sunny climate have opened around Perth in the past two years. Northbridge's La Cholita is a favourite with its 90 varieties of tequila, and food made for sharing.