Sha Wellness Clinic / Alicante
Ultimate body fix
For a country that's in need of more than a nip and tuck of its own, Spain is home to a clinic specialising in encouraging a perfectly balanced lifestyle. Monocle checks in.
The Sha Wellness Clinic is perched on a cliff called the Sierra Helada – "frozen mountain range" in English – whose name is something of an anomaly. "We have 330 days of sunshine," says Alejandro Bataller, vice-president of the clinic, pointing to the natural park from the veranda, "and the rest are not bad either – it's always balmy around here."
Alejandro's father Alfredo (both pictured, far right) joins the conversation. "The weather is why I moved my family from Argentina many years ago," says the suited entrepreneur. (Besides the staff's uniform, ties and jackets are rarely seen at the Sha; guests prefer to don comfy bathrobes and slippers instead.)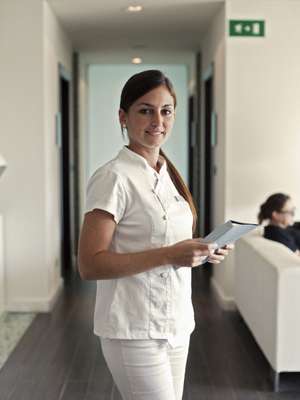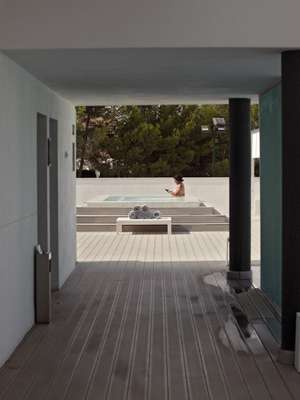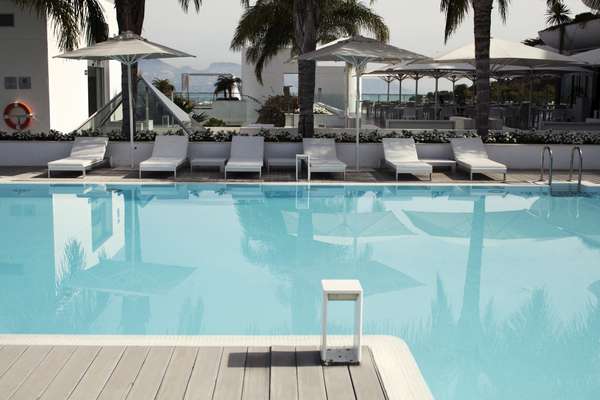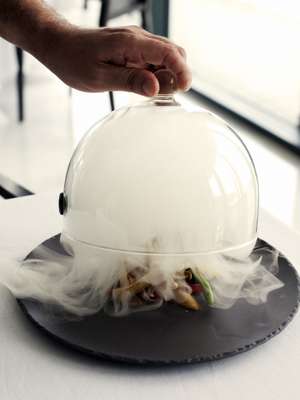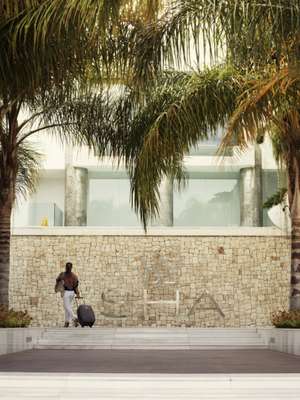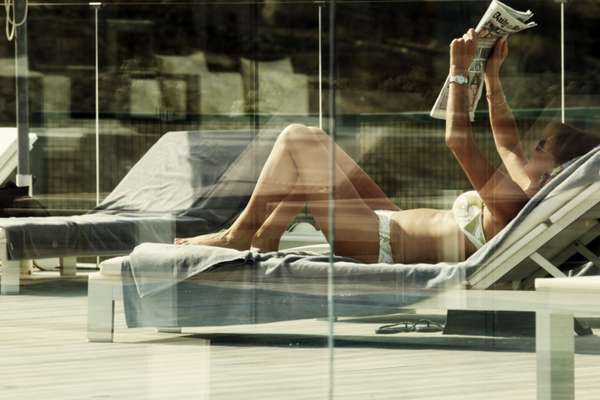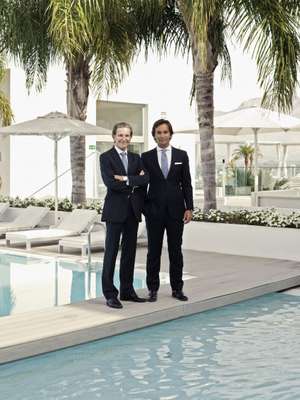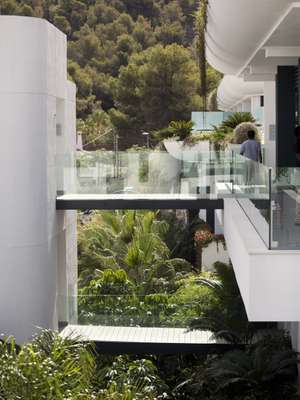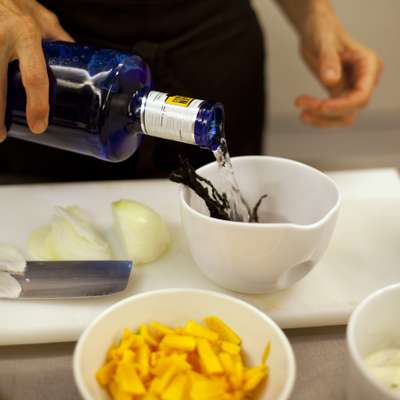 "The climate and the Mediterranean diet are great for living a healthy life," says Alfredo as he shows Monocle around the site (guest rooms, pool and dining area, gym and auditorium, consultation and treatment areas) designed by Uruguayan architect Carlos Gilardi.
The white multi-layered building, a 45-minute drive from Alicante's airport, is a landmark in El Albir but 30 years ago it was only a patch of land with a little house where the Batallers spent their summers. It was around that time that Alfredo was diagnosed with a malignant 
tumour. After he had tried many different doctors, someone recommended a macrobiotic diet – a regime based on grains and vegetables, avoiding meat, processed and refined foods – to cure his illness. A couple of weeks later he felt energetic and healthy; eventually he was cured of his tumour. "We decided to try it at home and it worked wonders," says his hale and hearty son, Alberto. "That's when we decided to spread the word and build the clinic."
Michio Kushi, the world's eminence in macrobiotics, consulted on all aspects of natural medicine at the clinic when it launched in 2009. He's part of a roster that includes Princess Béatrice d'Orléans (who heads the communications department) and chef Pablo Montoro, former cook at El Bulli, who helped design the menu.
Although the Sha offers exercise programmes, aesthetic and relaxation therapies, the true philosophy behind it is fomenting a healthy lifestyle through nutritious food. After a medical evaluation each guest is given a diet; the Kushi for weight-loss, the Bio-light for anti-stress treatment and the Sha, with larger dishes made from seasonal macrobiotic ingredients.
At first glance the portions seem very small and one is left without other options besides drinking lots of water and tea to trick the stomach into feeling full. But after following principles such as "chew your food at least 30 times before you swallow" the patients get used to the portion sizes and leave the clinic with leaner bodies. Beer, wine (organic) and coffee (with almond or rice milk) are available but asking for one will prompt the waiters to look around trying to get the maître d's approval.
"We expect people to respect their diet but we're not forcing it on them," says in-house naturopath Kenneth Prange. And he's right – the main goal here is to teach valuable lessons on nutrition and wellbeing that can be applied in the real world; despite all the pampering happening inside the clinic, there's much more than just massages by the pool. shawellnessclinic.com
Last year European travellers spent €39bn in medical tourism, a market that has grown 24 per cent in the past five years with Spain being one of the most popular destinations, attracting families from within Europe, the oil-rich countries and the world's rising middle class. The future? Asia. Last year 140,000 Chinese tourists visited Spain, 25 per cent more than in 2010 and every year 60,000 Chinese travel abroad for medical treatments – it wouldn't hurt Spain if a 
few more came their way.
Adapt to their basic needs – food, for example. The Sha's menu is inspired by Asian dishes using ingredients such as kuzu, dashi and nori seaweed.