Americas / Global
Americas
Briefing
The economy in Latin America, education in the US, elections in Ecuador, Paraguay and Chile, plus other things set to make the news in 2013.
2013 issues to keep an eye on
Double-edged sword
Latin America — 
FORECAST
Next year will be decisive for Latin America. If the economic crisis in the developed world continues, its impact will be felt in emerging markets of the developing world. But the key trend is one that no one expected: people in richer Latin American countries are expressing acute dissatisfaction with models of progress that result in economic growth but fail to translate such progress into the common good.
Chile
Chile grew an impressive 6 per cent in 2011 and employment went up but Chileans feel that injustice is far higher than any economic criteria could reveal. They now see aspiration is not conducive to a better society. 2013 will see further political polarisation and social conflict in Chile. The repeal of the 1980 Constitution, a legacy of the Pinochet era, seems closer and perhaps we'll even see the re-nationalisation of the copper industry.

Venezuela
The leftist trend that has dominated the political landscape since the start of the 21st century shows little signs of exhaustion. Hugo Chávez was re-elected for the third time in what the oas electoral observers called the "cleanest election ever". Instead of lashing out at his opponents, Chávez's post-victory language has been conciliatory, seeking out a middle path with the opposition without compromising the tenets of his Bolivarian Revolution. It seems the revolution is here to stay.

Brazil
Meanwhile, Brazil deals with corruption and prepares for the global crisis. It seems to be containing its currency problems, and even though its economic indicators for 2013 will be more moderate, they will remain steady. Crucially, the perception that its mixture of pragmatism and principled stance against inequality is no longer a variation but a new model, will become more entrenched at home and abroad.
By Oscar Guardiola-Rivera, author of 'What if Latin America Ruled the World?'
---
Politician to watch
Family affair
Canada — 
JUSTIN TRUDEAU
With the recent announcement that Justin Trudeau, son of former Prime Minister Pierre Trudeau, will seek the leadership of the Liberal Party, Canadians are about to find out if they have a taste for the family dynasties that have long been a fixture of US politics.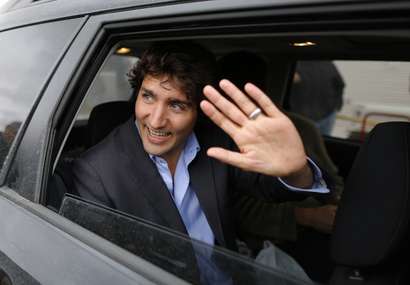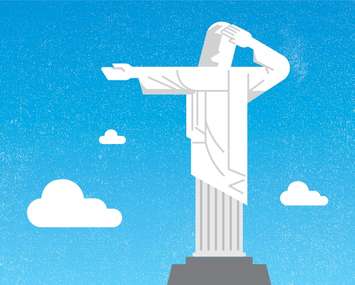 The long-dominant party in Canadian politics, the Liberals find themselves diminished having finished a distant third in the last federal election. Some suggest it merge with the newly ascendant New Democratic Party now in official opposition.
Polls conducted in the wake of Trudeau's announcement, however, show the Liberals under his presumptive leadership vaulting ahead into a close race with the governing Conservatives. Pundits are deriding the bid; while acknowledging the 40-year-old's charisma, they point out that during his four years in parliament he has shown little aptitude or interest in public policy.
---
What's the big idea?
Switched on
USA — 
ONLINE LEARNING
The high cost of university tuition in the US – annual fees now exceed $50,000 (€38,100) at many institutions – is driving more students towards the internet as online education is set to take off in 2013. Two of the country's most prestigious universities, Harvard and MIT, have launched a new initiative – edX – that offers online courses.
Web-based institutions have long been criticised for lacking rigour and placing profits above the students' interests but edX could change that. More than 25 American universities have now signed on to similar collaborative learning schemes.
---
Elections to watch
Big three
Americas — 
KEY DATES
Ecuador
Type: Presidential and parliamentary
Date: 17 February
Issues: Little is expected to upset the onward march of president Rafael Correa – only topped by Hugo Chávez when it comes to revolutionary fervour. In office since 2007, his biggest controversy is control of the media and new rules on election coverage.

Paraguay
Type: Presidential and parliamentary
Date: 21 April
Issues: Paraguay has been suspended from Mercosur and Unasur regional blocs since president Fernando Lugo was ousted in June by parliament in just 24 hours. The question is whether he will be allowed to stand again, given that he didn't complete his democratic mandate.

Chile
Type: Presidential and Parliamentary
Date: 17 November
Issues: Right-leaning, low-ranking incumbent Sebastián Piñera cannot serve a second term. The popular ex-president Michelle Bachelet (currently working for the UN) is rumoured to return. Education is a key issue.
---
The moment of truth
Brazil
Brazil will hold a final dress rehearsal for the 2014 World Cup next summer. The Confederations Cup, held between the champions of each continent, will test transport, infrastructure and security issues.