Asia / Global
Asia
Briefing
Why 2013 will be a year of economic and political uncertainty in Asia, and the politician Jakarta has high hopes for.
2013 issues to keep an eye on
Chain reactions
Asia — 
FORECASTS
Uneasiness will hang like a looming cloud over Asia in 2013. After years of political stability and an optimistic economic outlook, Asians will have to deal with uncertainty.
Economics
The biggest issue will be the health of China's economy. If economic growth rates in China slow much further the whole of Asia will be severely affected.

Politics
Rising nationalism across Asia and in particular in China, Japan and South Korea will be a major theme. China's new leaders have just taken office; this month South Koreans will elect a new president and national elections are due to be held in Japan in 2013. Will the new leaders have the skill and political will to rein in demands by nationalists to more forcefully protect perceived national interests?

Maritime security
The third big issue, intertwined with the first two, is how well sea lines of communication can be maintained. Asia is dependent on secure shipping lanes. If economic growth across Asia slows down considerably and nationalist voices become even harder to rein in, a maritime incident in the South or East China Sea could lead to a military skirmish between, for example, China and Vietnam or China and Japan. What actions would Washington take to assure allies that it is indeed committed to upholding maritime security in Asia? And how will Beijing react to Washington's response? In a highly interdependent region such as Asia, one wobbly domino can bring down another.
By Linda Jakobson, East Asia programme director at the Lowy Institute for International Policy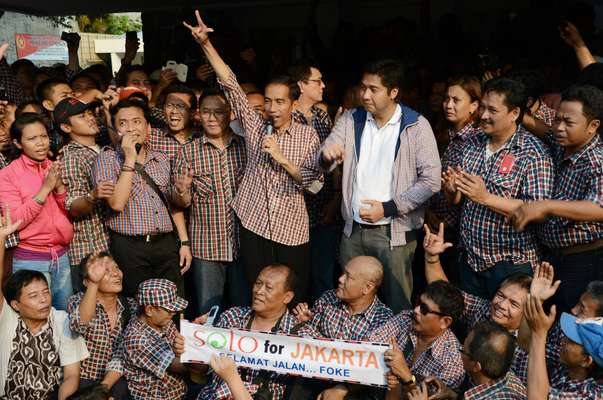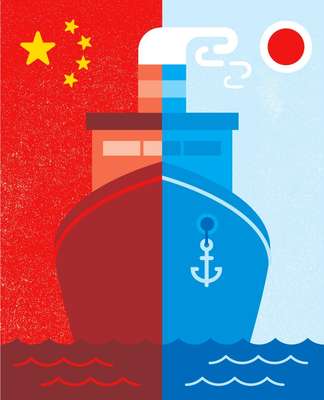 ---
Politician to watch
Capital gains
Indonesia — 
POLITICS
Although it is becoming an increasingly important city in global business and politics, Jakarta remains one of Asia's worst-run capitals, giving Dhaka and Manila a run for their money in the traffic jam, flooding and social inequality stakes. The 12 million residents of Indonesia's capital are hoping Joko Widodo (pictured centre) can reverse the tide after being sworn in as the city's governor in October following his resounding electoral defeat of incumbent Fauzi Bowo.
Widodo's humble approach and his impressive track record as mayor of Solo (also called Surakarta), a small city in central Java, have raised the expectations of citizens fed up with the corruption and incompetence of the political establishment. "To succeed, leaders must go to the poor areas and ask the people what they need," he says. "We can't just sit in city hall and expect them to come to us."
---
What's the big idea?
Greener trains
Japan — 
TRANSPORT
Taking the subway is less harmful to the environment than driving a car. Tokyo Metro thinks public transport should be even greener. By March the Japanese railway company, which operates nine underground lines, will fit solar panels to the roofs at eight of its above-ground stations. The solar panels will help power escalators, lights, lifts and electronic signboards, says Tokyo Metro spokesman Koichi Yoshida.
The company is also replacing fluorescent bulbs with LED lights and introducing trains that run on less electricity. One line is even testing new technology that captures and uses the energy from braking trains.
---
Elections to watch
Big three
Asia — 
KEY DATES
Japan
Type: Parliamentary
Date: Due by 31 August
Issues: When the Democratic Party of Japan won in 2009 it heralded a new era but since then Japan's suffered an earthquake and tsunami, and economic stagnation. Incumbent Yoshihiko Noda faces a stiff challenge from former prime minister Shinzo Abe's Liberal Democratic Party.

Mongolia
Type: Presidential
Date: May
Issues: Harvard-educated President Tsakhiagiin Elbegdorj was elected on an anti-corruption platform. His successor will have to maintain stability to please foreign investors and ensure that mineral wealth is evenly spread.

Pakistan
Type: Parliamentary and presidential
Date: TBC and September
Issues: If the ruling coalition finishes its five-year term – after which a general election will be called – it'll be the first elected civilian government in Pakistan's history to do so. The presidential election will be the first since parliament limited the position to a more ceremonial role.
---
Brunei has the big diplomatic task of containing the crisis over the South China Sea. As the new chair of Asean, it will be hoping to make progress where others have failed by keeping China in check.