20 collaborators / Global
Better together
You don't have to do it all alone. Make sure you know who to call whether you are running for re-election, rebuilding your city or rethinking your retail business in 2013.
It is all too easy, when times are tough, to stick to what you know – and who you know. The search for new ideas, whether in foreign policy or business, architecture or the arts, rarely goes much further than the person sitting on the desk opposite or working down the corridor.
The safest course, though, is not necessarily the best. Organisations need to be far more willing to bring in talent where it's needed, whether it's the hotel that needs a redesign, the political campaign that could do with an overhaul or the transport system that has lost its way. There is little risk in bringing in new people so long as you choose the right new people. This is no time to be isolationist. Now is the time for collaboration.
Let us be clear: we are not advocating an army of over-paid consultants coming in to tell you what you already knew. This is about proper partnerships, formed between people who truly understand an organisation's brand.
Over the next eight pages we profile the 20 people we believe would be ideal collaborators; those who could bring a fresh way of thinking or simply have decades of experience and a willingness to share it. From the team of architects we'd call on to overhaul a city centre to the museum director who could revamp a country's galleries and museums, from the adviser who can restart a nation's industrial base to the music producer we'd put our trust in to deliver a great record, these are the people worth collaborating with in 2013.
---
01.
Rethink farming
Ben Shute
Shute is striving to make farming an appealing profession again. Co-founder of Farm Hack, a forum and website for farmers, Shute is behind the Hearty Roots Community farm in the Hudson River Valley, which is championing Community Supported Agriculture. "This model creates a direct relationship with your customers, who pay a membership fee to have their share of the harvest," he says. Shute also set up the National Young Farmers Coalition and works with the State of New York to provide organic vegetables to pantries in poor areas.
Dream collaboration: the European Commission to overhaul its failing Common Agricultural Policy.
---
02.
Fashion brand relaunch
Paula Gerbase
After growing up in Brazil, Gerbase studied at London's Central St Martins and did a stint at Hardy Amies in Savile Row. "The tailors taught me to respect the materials and style comfortable outfits," says Gerbase, who launched her label 1205. Japanese brand Porter last year invited her to join forces and work on a new suit holder. "Both our brands have similar values – there's a craft aspect we share," she says while unzipping the stylish bag, made from merino wool and nylon. "In collaborations both sides have to be open and ready for surprises. That's when good products are born."
Dream collaboration: Any tired heritage brand needing a helping hand and new edge.
---
03.
Regenerate a city park
Tadashi Inamoto
Inamoto ditched a career in nuclear physics to found his wooden furniture and house building company, Oak Village. Thirty years on he's one of Japan's leading environmentalists. He is a consultant at Tokyo's Meiji Shrine, which lies in a 90-year-old forest, and after the tsunami in March 2011 he led a team of volunteers to collect acorns. The saplings will be replanted in the spring. "People sometimes think that it's difficult to be an environmentalist," says Inamoto, "but everyone can make a small contribution."
Dream collaboration: To help Iceland make its buildings look more cheerful.
---
04.
Revitalise paper products
Mark Cropper
Mark is chairman of James Cropper, one of the largest specialist paper manufacturers in Europe and a family business since the mid-19th century.
Monocle: Tell us about the industrial division.
MC: When carbon fibre came onto the market, our directors wondered if we could make paper from it. They succeeded. The materials can insulate and conduct electricity.
M: In what industries are you involved?
MC: Primarily the automotive and consumer electronics sectors. The automotive industry is all about making things lighter and more fuel-efficient. With our paper technology I think we've made some of the lightest paper materials in the world.
M: What developments are on the horizon in this sector?
MC: In a year or two if you are driving an all-composite car or enjoying the latest smartphone, there is a good chance our paper-based materials will have an essential role.
Dream collaboration: To work with Apple on secure electronic shielding for mobile devices.
---
05.
Create a new tech brand
Raffaella Cardarelli
Swiss electronics brand Punkt is doing its part to ease the tech fatigue of the modern office worker. Its handsome dp 01 cordless phone sits face up on its stand and its es 01 extension socket keeps wires out of view with a tap of the foot. "We enter into any segment of electronics where we see a gap in functionality and simplicity," says Raffaella Cardarelli, ceo of Lugano-based Punkt. monocle thinks office managers and government procurement agents should ditch their austerity agenda and hire the firm so employees can be equipped with simple, no fuss products that will still look good – and work – in 10 years' time.
Dream collaboration: Punkt's vision would make it an ideal partner for Microsoft, who could do with a jolt of beautiful design.
punktgroup.com
---
06.
Make an airline
Rob Fyfe
Next month, Air New Zealand chief executive Fyfe steps down from the helm after seven years. The airline was, in his words, "broken" but now it's in profit and has won airline of the year twice. "Too many people in this industry are fixated about planes," he says. "They miss that it's about flying people."
Fyfe doesn't have an office – he has an area beside a deck overlooking a regenerated industrial district of Auckland on the edge of the cbd. He's implemented "grabaseat", which sells off spare seats at short notice and has given the national airline a sense of humour in its in-flight videos and advertising.
Dream collaboration: British Airways could do with a bit of Fyfe's innovation.
---
07.
Develop your city's property portfolio
Srettha Thavisin
The president of Sansiri has spent the past two decades transforming what was once a boutique business catering to Thailand's rich into one of the country's top developers of townhouses, sky-high condominiums and single-family homes. Sansiri has about 80 ongoing projects, its reach stretching to cities such as Khon Kaen and Phuket. Recently one of Sansiri's properties, a 600-unit complex in Chiangmai, sold out in 90 minutes. "I never thought we would be this big," he says. He's also committed to helping poor children and lobbying for education opportunities for immigrants.
Dream collaboration: Kuala Lumpur should be his first port of call.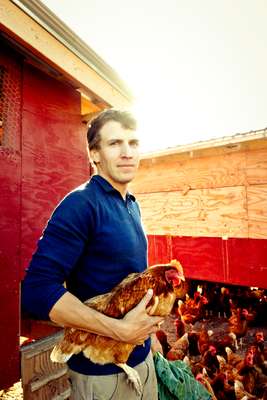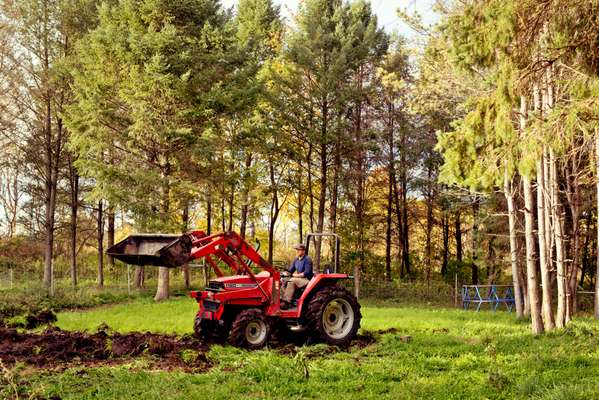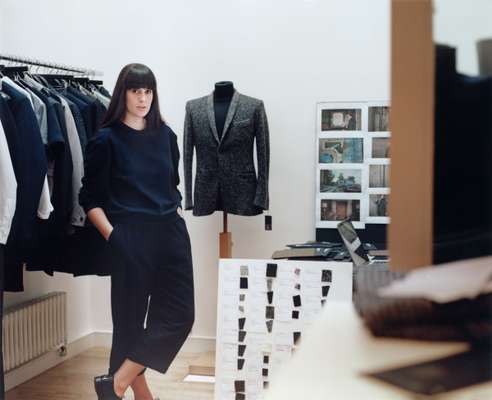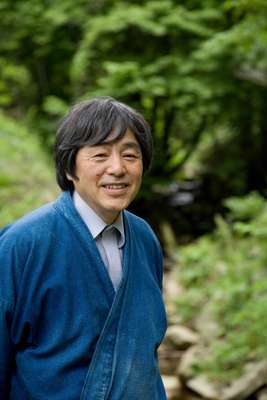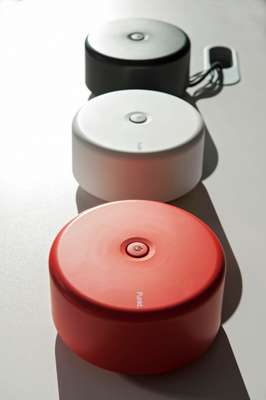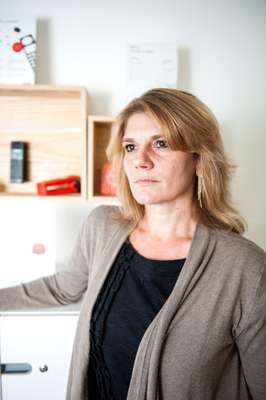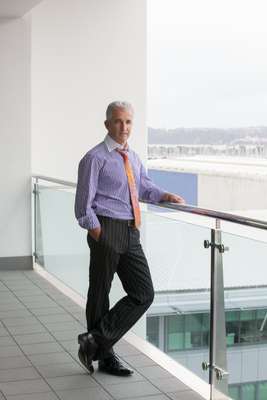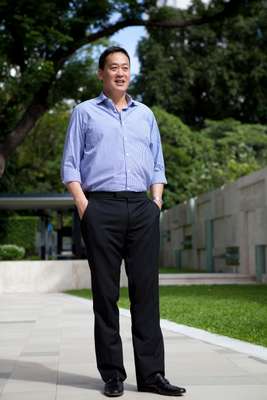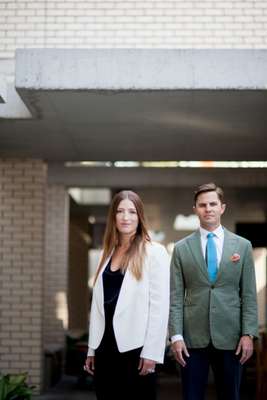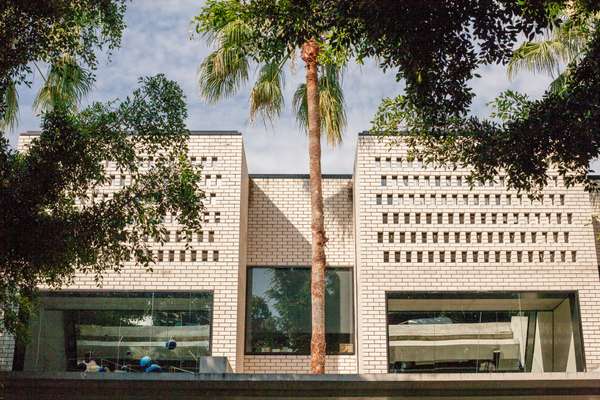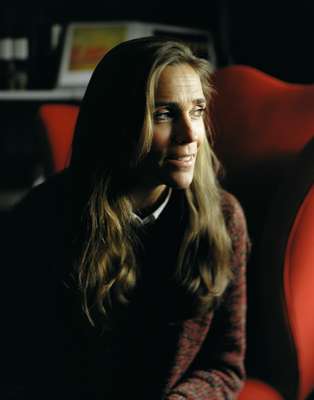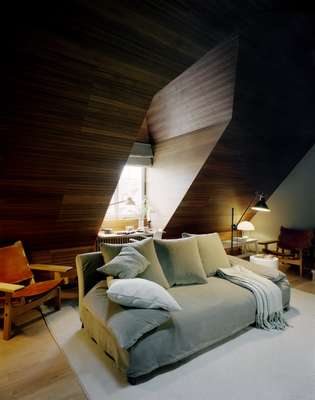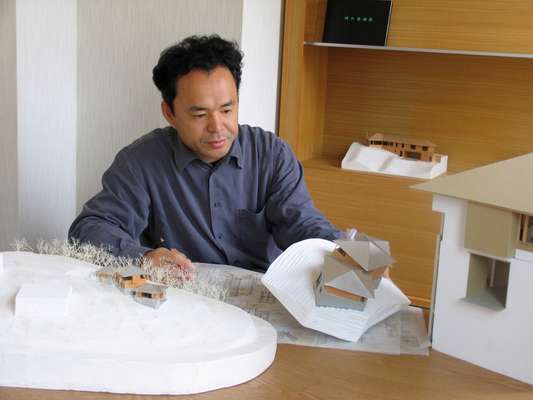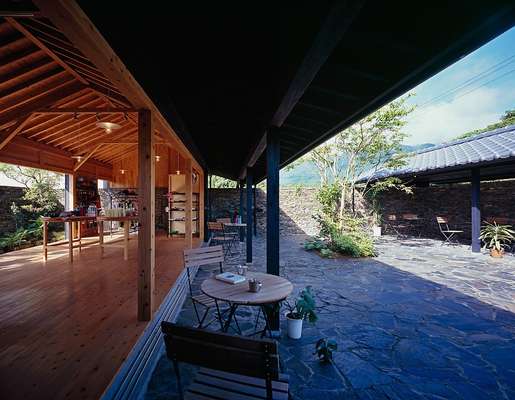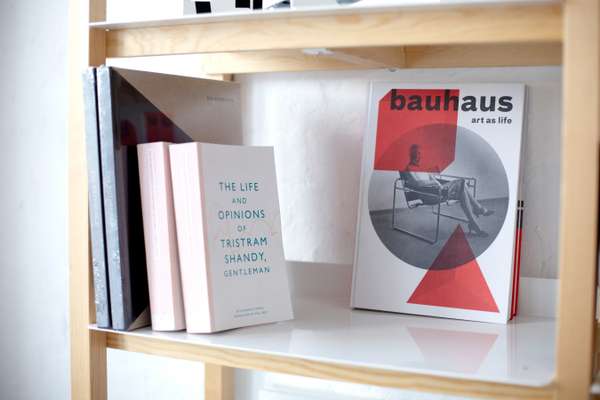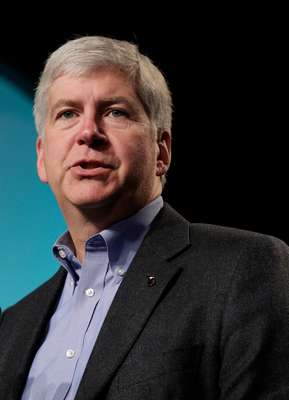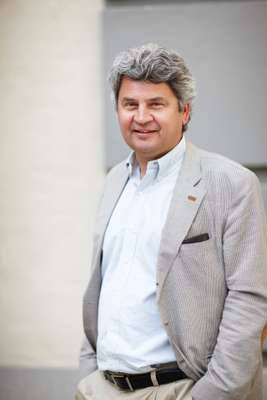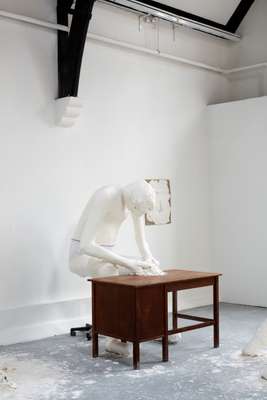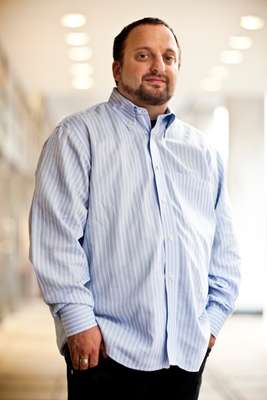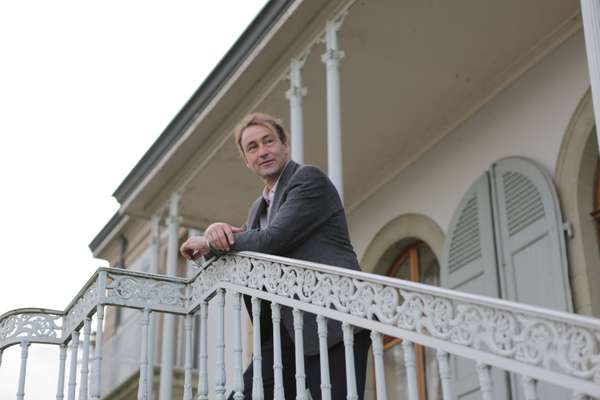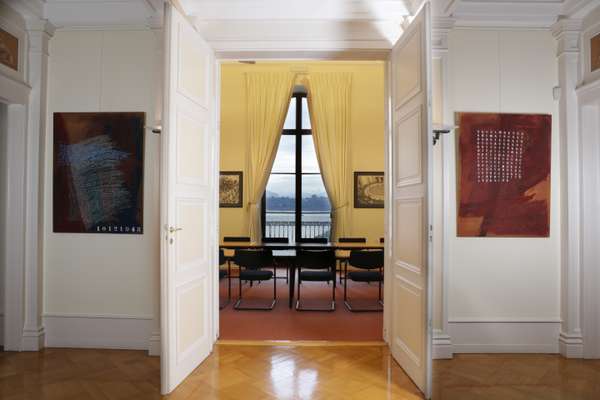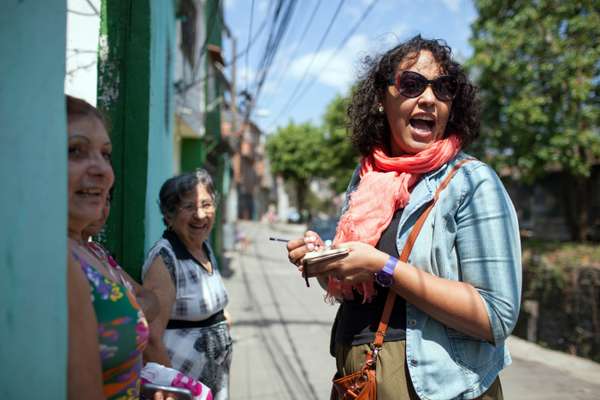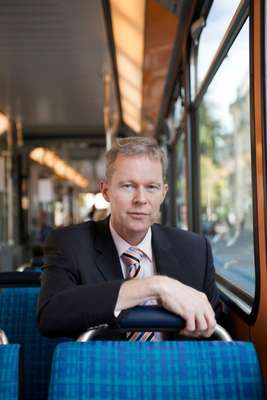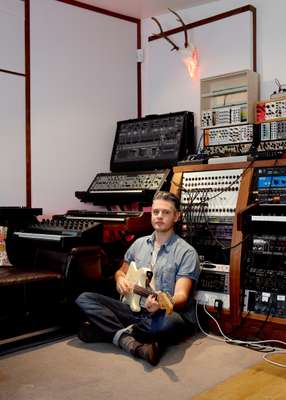 ---
08.
Architects of an ideal neighbourhood
Richards & Spence
Brisbane council and private developers are doing the right thing enlisting Ingrid Richards and Adrian Spence to spruce up parts of the Queensland capital. The architecture duo focus on making public spaces engaging. One example is the city's former industrial area James Street, which thanks to Richards & Spence's redevelopment is a vibrant retail and dining precinct. The project was completed this year and makes the best use of the existing brickwork building with covered outdoor nooks, while the shaded street has been given back to pedestrians. "We're often trying to mend a place or a streetscape," says Spence. Richards continues: "There are buildings in Brisbane worth keeping. We're interested in the idea of creating a mature, not a new, city."
Dream collaboration: We'd pair Richards & Spence with Doha, a city that's still struggling with its urban realm.
---
09.
Fix your museums
Eddie Friel
Having played a major role in transforming Glasgow from a city known for its post-industrial problems into the European Culture Capital of 1990, Dr Eddie Friel now has his sights set on helping Buffalo, New York do something similar. Friel is committed to reclaiming downtrodden cities through their creative economy and focuses on what each individual city has to offer. In Glasgow, it started with the Burrell Collection and in Buffalo he believes that the city's showcase of American architecture is enough for it to win designation as a Unesco Creative City of Design. For him, museums serve as storytellers of the communities they represent. "There is no one quick solution but good museums can change the perception of a place for its target audience. The museum itself doesn't necessarily need to attract thousands of visitors each day but they help tell a city's story. They're a part of the quality of life argument."
Dream collaboration: Italy may have classic collections but it struggles with the modern.
---
10.
Overhaul your hotel
Jeanette Mix
The owner of Stockholm's Ett Hem hotel, a former diplomatic residence, opened in May 2012 to great acclaim. Guests love its homely interior devised by Studio Ilse.
Monocle: Why has Ett Hem been so well received?
JM: I've created something I thought was missing in the market. We're honest and genuine in everything we do, and that is rare these days.
M: Many luxury hotels feel so impersonal – what are they doing wrong?
JM: Many of them are just so big that they haven't got the time to give their guests enough attention. Also, many hotels work with concepts, which I'm not a big fan of.
M: Creating a hotel is a team effort. How do you put together a successful team?
JM: I looked around for two years before I found Ilse Crawford, a person who understood what I wanted to do and whom I could trust. I decided that whenever we – me and Ilse, or the architect Anders Landström – came to a crossroads and disagreed, I would let them decide because they have enormous talent and years of experience.
Dream collaboration: Hilton has lost its charm. Mix could bring back a bit of warmth.
---
11.
Be your rural architects
Yasushi Horibe
Over the course of a 20-year career, Japanese architect Horibe has designed 70 houses that range from a rustic bolt-hole in Nagano to a book-filled home in Tokyo. Horibe's work is thoughtful, quiet and highly liveable. "It depends on the timing, people and location." He favours natural materials, which means plenty of wood, shoji paper screens and tatami flooring. "I like to use the materials I've known since I was a child," he says. "I can trust them because I know their pros and cons."
Dream collaboration: Think what he could do in Shanghai.
---
12.
Refresh graphic design
Emma Thomas and Kirsty Carter
Thomas and Carter launched their design agency Apfel (A Practice for Everyday Life) nine years ago, soon after graduating in graphic design from the Royal College of Art. Among the studio's clients have been key artists and cultural venues including London's V&A and the Barbican, Performa biennial in New York and Hong Kong's new multidisciplinary arts space, Spring. "The way we see collaborations, it's not just about the project but also about the relationship you build with your clients and the way you've grown with them," Thomas explains.
Today the studio is six-strong, aptly working from Apfel's beautifully designed offices in east London.
"With only six people it's easier to keep a close relationship with your clients," Carter says. "It allows us to get to know each other and offer bespoke services."
First on the agenda for 2013 is the Linder exhibition at the Musée d'Art Moderne in Paris. Commissioned by Paris-Musées, Apfel worked on the exhibit design in collaboration with Carmody Groarke architects and the Modern Art Stuart Shave gallery.
Dream collaboration: "We'd love to move more into working on retail and hospitality projects," Thomas says. "Or collaborate with fashion labels."
---
13.
Revitalise federal leadership
Rick Snyder
Rick Snyder ran for Michigan's governorship in 2010 under the charming slogan "One Tough Nerd", and halfway through his term Snyder has lived up to its promise. He's been a thoughtful but forceful leader of a troubled state, with a sensibility distinct from other Republicans first elected during the Tea Party era. Unlike many of his peers, the former Gateway computer executive has not used his perch to follow a national Republican agenda on abortion, Obamacare or voter-ID laws. Instead Snyder's priorities reflect a technocrat's concerns, like poor urban governance (through a controversial bill that allows the state to impose emergency city managers) and the practice of assembling tax-incentive packages to draw existing companies to Michigan. Snyder says he wants Michigan authorities to "focus first, and foremost on building businesses that are already here in the state" – an approach he calls "economic gardening".
Dream collaboration: A Democratic president should appoint this centrist Republican to his cabinet.
---
14.
Restart your industrial base
Örjan Sölvell
Launching or reviving an industrial base is a precarious balance between competition and collaboration. Few experts know more about orchestrating this careful ensemble than Örjan Sölvell. As director of the Center for Strategy and Competitiveness in Stockholm he also co-manages the European Cluster Observatory – an organisation that provides comparative data but also helps policy makers make more informed decisions about economic policy. Örjan is a firm believer in the power of clustering. "Clusters are amazingly important places for innovation and entrepreneurship," he tells monocle. "Competition is important, too: rivalry between firms makes them more competitive. So in a cluster, you want 'coopetition', a combination of cooperation and competition at the same time."
Dream collaboration: We would send Solvell to North Africa where he could help post-revolution Tunisia and Egypt revive their long-dormant industrial bases.
---
15.
Revise an arts hub
Joe Scotland
Studio Voltaire in London is a sanctuary of success, housing over 45 artists on residencies, using studio space, putting on shows and sharing the love – education programmes and an accessible attitude are key to neighbourhood brotherliness, too. If it's collaboration you desire, director Joe Scotland makes it the job of Studio Voltaire to hook up artists and curators. Fixers, sponsors and trustees star sprightly collectors such as Valeria Napoleone and Michael Ringier and Frieze honchos past and present in the form of Victoria Siddall and Sarah McRory.
Dream collaboration: Studio Voltaire should consider setting up a satellite office in West Africa to coordinate the region's fantastic yet slightly disorganised arts scene.
---
16.
Win an election
Scott Goodstein
Among Washington political consultants, Scott Goodstein is known as the man who launched Barack Obama's mobile programme and helped establish his 2008 social media presence. Goodstein's calling card, however, may really be the lessons he learned before mastering campaigning on the internet, during years spent as a punk-rock music promoter and political organiser, mapping offline influence to win friends. "I quickly learned that a community leader may not be the head of the Chamber of Commerce but a local bartender or dj," says the 38-year-old Goodstein.
Since Obama's election, Goodstein's Revolution Messaging has developed digital strategies for many of the president's lefty allies, and has begun taking its work global, most notably on behalf of Dilma Rousseff's 2010 campaign in Brazil.
But one of his top priorities fuses his instincts for activism and business. Goodstein has aggressively petitioned federal authorities to tighten their rules against sending voters unwanted sms messages. Goodstein says he's looking out for consumers, and that policing the quality of mobile communications will maintain the medium's integrity, but the move has made him an often unwanted agitator at clubby industry conferences, a role that suits him. "I get mad at the consultants in politics that have become jaded and lost their way," he says.
Dream collaboration: If Goodstein fancies a challenge he should put a call in to British opposition leader Ed Miliband, a centre-left politician in need of a more innovative messaging campaign.
---
17.
Negotiate a peace deal
David Harland
The villa on the edge of Lake Geneva is a tranquil setting for the business that goes on inside. Here, at the Centre for Humanitarian Dialogue, the staff specialise in coaxing combatants to work out their differences. If the UN is the public face of diplomacy, the chd is the secretive actor, plying the discreet, dangerous and very unofficial side. The centre's successes in resolving intractable and violent disputes have come from communicating with rebels, terrorists and would-be secessionists. "Sometimes talking to terrorists is the right thing to do," says David Harland, the centre's executive director.
Founded in 1999 as a think tank for the International Committee of the Red Cross, the now-independent chd has become an important mediator in intrastate conflicts, wading into disputes in Burma, Nepal, Kenya and Somalia.
"It's about playing the odds," he explains. "We try to be careful. But there's always the risk of getting shot at a jungle checkpoint or arrested on the way back."
Dream collaboration: The African Union has struggled with peace initiatives. Harland can lend a hand.
---
18.
Sort your city's grittier neighbourhoods
Vanessa Padiá de Souza
Working with the São Paulo Housing Secretariat, de Souza is the coordinator of the Heliópolis Project, which seeks to upgrade São Paulo's biggest slum of 55,000 people and integrate it into the city that surrounds it. She doesn't want to eradicate the favelas but work with them.
Monocle: What is the biggest challenge for Heliópolis?
VS: How do you connect the favelas and how do you open up the spaces to allow for infrastructure? For this you need a master plan, which we hadn't had before, that centres around public integration, access and incorporates public meeting places. You have to think about how people will live in these places into the future.
M: Is this a new way of thinking?
VS: Yes, we've only been talking about a master plan since around 2005. The vision has changed from wanting to extinguish the favelas to one focused on bringing them back into the city and solve their problems.
M: Has the Heliópolis Project been a success?
VS: Yes. A key to its success has been involving the municipality, the state and the federal governments – you need everyone on side. We also collaborate with architects, urbanists and seek public input to find out what the residents are looking for out of a neighbourhood.
Dream collaboration: If Mumbai truly wants to become a world city, it should let de Souza at the dark, damp covered alleyways of their slums with the Heliópolis philosophy of open space, meeting places and urban integration.
---
19.
Sort your transport
Andreas Uhl
It's a well known saying in Zürich that people can set their watch by the trams of vbz. And the reliability of the system means that everyone from ceos to students get to work on time. Andreas Uhl, the head of corporate staff at vbz, explains why it works.
Monocle: What are the keys to success?
AU: You need to offer a reliable and fast public transport system. That means separate tram and bus lines, a priority at traffic lights and a scarcity of cheap parking spaces. It's also a question of the image.
M: Who has been coming to Zürich to take lessons from vbz?
AU: Our public transport system is a worldwide benchmark. Individuals, private companies and even government bodies visit us every week from China, the US, Korea and Japan to copy some good ideas.
M: What are your aspirations for vbz?
AU: The rise of our market share involves a lot of construction work. Zürich is already built and therefore it's a real challenge to succeed. Another topic is the cost situation. We're doing our best to lower the production cost so we don't need to turnover the costs to the subsidies of the tax-payers.
Dream collaboration: Too often have we been trapped in Bangkok's disastrous traffic. Big cities can certainly take lessons from smaller ones, and the Thai capital could do with a bit of Swiss treatment.
---
20.
Make a record
Paul Epworth
If you've heard the latest James Bond theme (Adele's Skyfall), you'll have heard the work of Grammy Award-winning London-based producer Epworth. He's a man who knows the fleeting nature of capturing collaborative moments. "I love getting in a room with somebody and the two of you going, 'What are we gonna do?'" he says. It's that spontaneity that helped him create successful records for the likes of indie favourites Bloc Party in the early 2000s and now sees him working with Florence and the Machine.
But you're only as good as your last hit. It's a constant need to innovate that keeps Epworth's work schedule ahead of any set agenda. "I haven't actually been paid for a production job for maybe a year," he says. "Sometimes songs take a long time to create and refine. I spent nearly a year on the Bond theme. In contrast, when Adele and I did Rolling In the Deep, we wrote the song in two hours. Recorded it in five or six."
Dream collaboration: The band Animal Collective. "Maybe it's not even a collaboration. I'd just like to watch them work."