Business / Global
Business
Briefing
Brands, sectors and players that will set the business agenda in the near future.
Return to the Valley
USA — 
TECH
Before it was taken over by hackers and start-up geeks, Silicon Valley got its nickname for its abundance of factories making silicon-based computer chips. Over time manufacturing declined and the region's reputation for software began to eclipse its physical products. Chipmakers moved their factories offshore or to states that offered more attractive tax incentives.
However, with average Chinese factory workers' wages and benefits expected to rise by 15 to 20 per cent each year, many manufacturers have began to reconsider the US again, with the Valley particularly benefiting thanks to its tech expertise.
Over the past two years almost 8,000 factory jobs have been created in the region, many instigated by its most celebrated success stories. Google recently started producing its Nexus Q media player there. Electric car company Tesla has just begun deliveries from a factory in Fremont, on the eastern side of the Bay.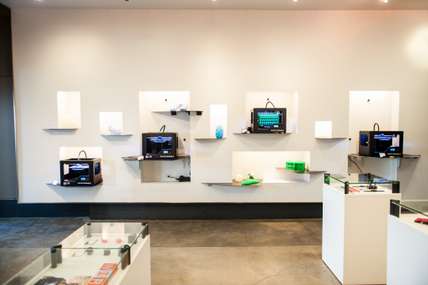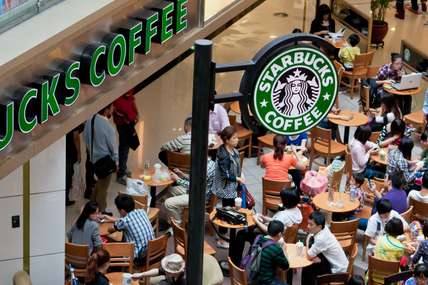 The extra number of jobs has not come at the cost of existing wages. The average manufacturing worker in the Valley makes $145,000 a year, the highest in the country. But for ceos such as Scott Hassan, who oversees Suitable Technologies, which is building its video-conferencing machines in the tech hotspot of Palo Alto, the level of expertise and access to the factory floor justifies the cost. "If we did it in China it would be quite a long cycle before anything gets fixed," he says. He hopes to ramp up production and manufacture around 700 devices a year before reevaluating the best location for the factory.
---
Brands to watch
Global — 
UP AND COMING
Darrell Lea: The Lea family has kept Australian pantries stocked with soft liquorice and rocky road for 95 years. But in July the company went into administration after years of sibling infighting and dwindling sales. The company's new owners have announced plans to revitalise the brand by refocusing on its most popular lines, with an emphasis on handmade confectionery. Expect to see their products back in supermarkets by December.
YG Entertainment: Founded by K-pop star turned businessman Yang Hyun-Suk, this Seoul-based independent record label recently saw a doubling of its share price. It's $15.1m revenue has been buoyed by the unlikely success of key signing, PSY, who's single "Gangnam Style" hit number two in the US singles charts. The label is banking on alternative rappers such as Epik High and G-Dragon to consolidate its role in the $3.4bn K-pop industry.
Makerbot: 3D printing used to be reserved for research universities and moneyed design conglomerates. Brooklyn-based Makerbot (pictured above and right) is revolutionising this industry with a range of machines that are designed for desktop use. Having just opened its first retail store in Manhattan, the brand is poised to expand its 22 per cent market share and bring the process into the mainstream.
---
It's a headline writer's dream: global helium prices are on the rise. The inflation is due mostly to the US government's decision to wind down its Federal Helium Reserve. The facility was established in 1925 somewhere beneath the Texas panhandle as a fuel dump for an anticipated armada of airships. The release of much of this helium to the market has caused a counter-intuitive price rise because private manufacturers are reluctant to step up their production while this vast stockpile is sold. Equilibrium should return in due course, but for now, the second-most abundant element in the universe will remain maddeningly elusive.
---
The tea-loving Chinese drink just four cups of coffee per person per year. Compare that with the average French person's 600 cups and it's clear why China's coffee industry is niche. But recent figures show a 15 to 20 per cent yearly growth in the market. Western outlets lead the charge: Starbucks is planning to grow its 630 shops to 1,000 in the next three years. The success of domestic bean growers and manufacturers is also brewing. In June, Yunnan-based Dehong Hogood Coffee Co postponed plans to become the country's first publicly listed coffee company, citing an investor dispute. The coffee growing areas in Yunnan now exceed 6 million acres.
---
Leaders of the band
Mexico
The Ollin Yoliztli Mariachi School will soon offer Mexico's first tertiary level mariachi diploma. The course focuses on instrument technique, repertoire and mariachi history.