Asian cinemas / Global
Cinema Paradise
When it comes to a Friday night out at the movies, we'll be booking our seats in Bangkok, Singapore and Tokyo. Now pass the Peranakan menu and a blanket.
Amid the riotous chaos of Siam Square – where hordes of young shoppers converge at bustling outdoor food and fashion stalls surrounded by air-conditioned malls smack-dab in the middle of Bangkok – there sits the palm tree-lined, glass-fronted Scala Theatre, a cinematic paean to tropical Art Deco. Built in 1969 by the popular stage actor Pisit Tansacha, who personally measured the 1,000-seat cinema and designed its chairs so that every movie-goer had a perfect view of the screen, the Scala is an iconic relic in a rapidly changing city. Its foyer is framed by a chandelier of white baubles, starry gold light fixtures and a giant bronze frieze on which Asian beauties sing to oversized octopuses. It is beautiful, extravagant and unique: for its premiere film, The Battle of the Bulge, the Tansacha family built a model army tank and balanced it on top of the marquee.
Little has changed in the four decades since. The Tansacha family, headed by Pantip's elegant daughter Nanta (pictured), who's now in her sixties and in her youth sold ice cream to customers, oversees all cinematic operations here. Ushers sport the same lemon blazers and black bow-ties, a box of popcorn costs 30 baht (€0.70), tickets are 100 baht (€2.50) and films are still shown entirely on 35mm. From her retro office on the third floor, where the sounds of the cinema sneak through the walls into the dark wood and pink velvet-chaired interior, Nanta calls the Scala home. "We work from 09.00 to midnight every day; we live here and we are a family," she says of her employees. Many of them have worked here since the 1970s and will send their children to replace them when they retire.
The Scala shows first-run Hollywood films but prides itself on its smaller, independent screenings from around the world, all of which have been handpicked by Nanta's right-hand man, creative consultant Suchart Vudthivichai, who explains, "We want our films to be different, to offer a 'moral' about people and life, not just Hollywood."
The Scala – and its sister theatres, the Lido and Siam, built in close proximity in Siam Square – have weathered the stormy years, from the 1997 Asian financial crisis to the 2010 political uprising that saw the Siam burnt to the ground. However, the standalone Scala, which is one of just a handful left in Thailand, is once again under threat. Its landlord Chulalongkorn University has expressed interest in razing it to make way for yet another mall.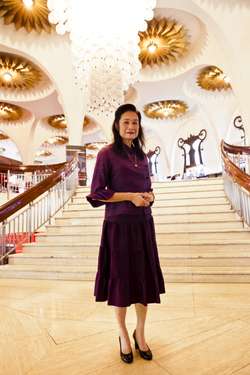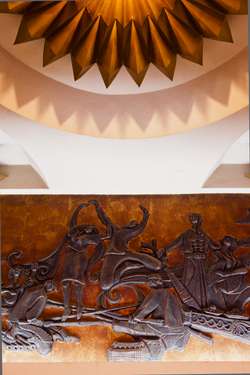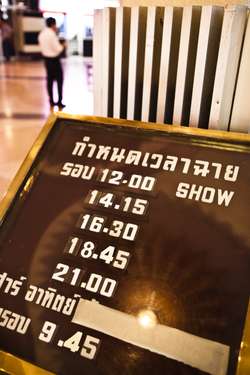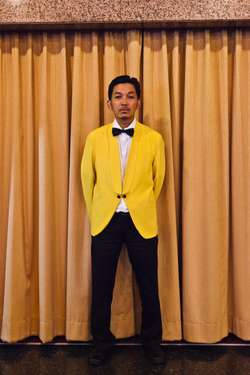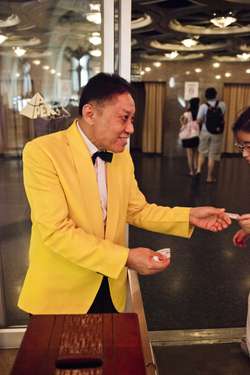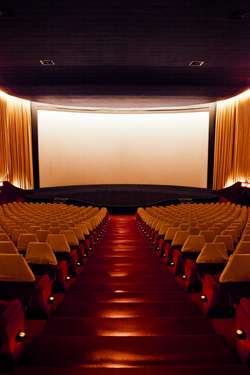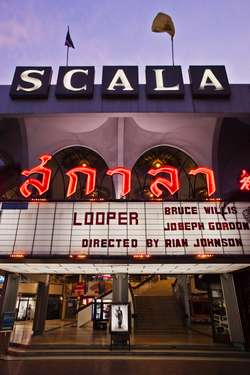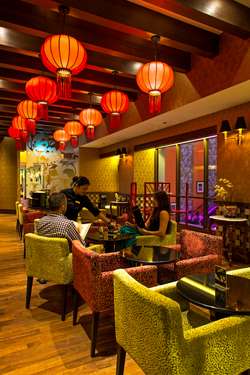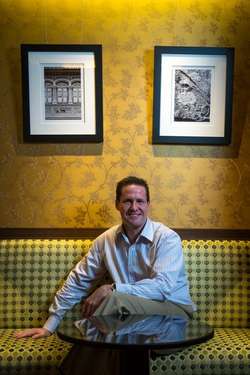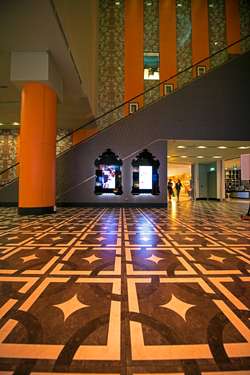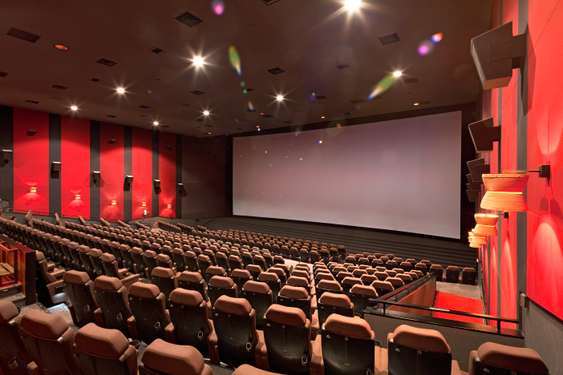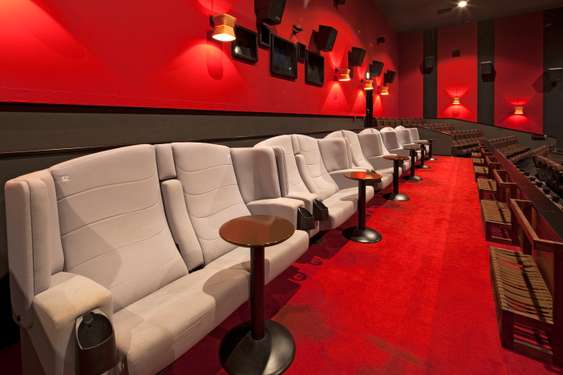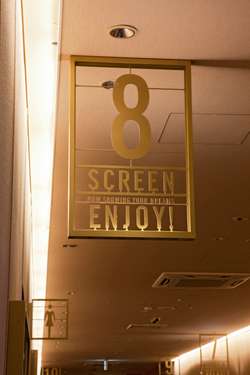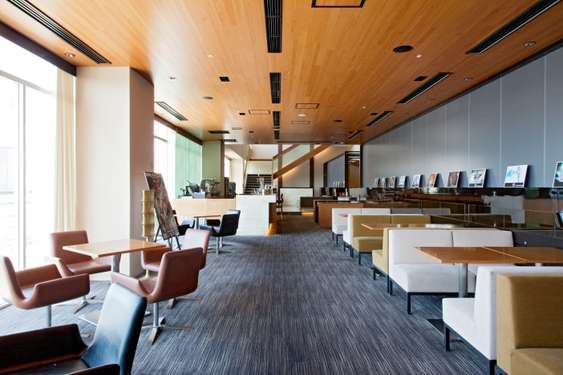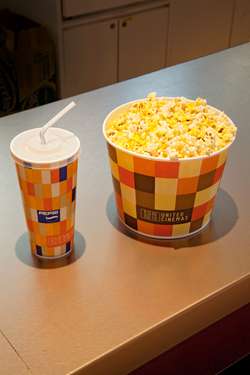 In numbers
Screens in Thailand: Around 800
Film tickets sold in 2011: Around 34 million admissions
Overall box office revenue in 2011: Around 3,800m baht (€94m)
Top five domestic films shown in the country in 2011:
1. King Naraesuan Part 3, 210m baht (€5.2m)
2. King Naraesuan Part 4, 135m baht (€3.3m)
3. Ladda Land, 117m baht (€2.9m)
4. Suckseed, 79m baht (€1.9m)
5. Fabulous Thirty, 72m baht (€1.8m)
02.
Golden Village
Singapore
Singapore's Golden Village cinema chain, an Australian-Hong Kong joint venture, was the first in Asia to open a theatre with luxury amenities in 1999. More than a dozen years later, the company now has six "Gold Class" theatres among its 10 multiplexes, with three more on the way in 2014.
Focusing on premium cinemas, which cost as much as sg$39 (€25) on weekends, compared to sg$11 for the cheap seats, makes good business sense at a time when free online content is starting to cut into the chain's traditional cinema business and historically frugal Singaporeans are spending more on pampering. "We think [Gold Class] is a little more future-proof," says Kurt Rieder, Golden Village CEO. "This can't be duplicated at home."
Indeed, the Gold Class theatres at the Golden Village Katong Cineplex feel like a first-class plane cabin, though with a much larger screen. Moviegoers lounge in fully reclining armchairs, limited to 24 or 32 per theatre. Blankets are provided to ward off the air-conditioned chill and waiters are on standby to serve dishes from an extensive menu inspired by Singapore's Peranakan cuisine, each with a suggested wine pairing. This being Singapore, Rieder says the quality of the food is almost as important as what's on the screen. "We went through many rounds of taste-testing," he says. "Singaporeans are dead serious about food. They're not shy. They'll criticise anything."
In numbers
Screens in Singapore: 186
Total seating capacity: 36,000
Singapore's per capita movie-going rate: 4.5 films per person per year
Overall cinema attendance in 2011: 22.1 million, up from 13.5 million in 2001
Total gross of top five Singaporean films in 2011: SG$7.6m (€4.7m), up from SG$2.7m in 2010
The cinema business in Japan has long been dominated by monoliths such as Shochiku (founded in 1895), Toho (1932) and Toei (1951) which cover all the bases: film production, distribution and cinema management. One company being credited with halting the stagnation of the industry (and spurring the others into action) is cinema operator United Cinemas. A one-time subsidiary of the UK-based chain uci, the company is now a separate Japanese entity. It has 20 cinemas across Japan and is helping give the cinema experience added value at a time when the business is under pressure from internet downloads and the huge hd televisions popular in Japan.
Kunihisa Akiyama, United's design coordinator, has been working with architects and designers such as Intentionallies and Naoki Terada to give the cinemas an individual look. "We don't have one template that we use for every theatre," he says. "We try to think about the local lifestyle at each location."
So Toyosu gets the luxe Tokyo treatment with a café and bar overlooking the Rainbow Bridge, a concert hall-quality sound system installed by Yamaha, and freshly made caramel popcorn. The standard ¥1,800 (€17) entry price is less rigid than it was with discount tickets available on fixed days. And in egalitarian Japan everyone dutifully carries their empty popcorn buckets to the door at the end of the screening.
In numbers
Screens in Tokyo: 3,339
Films released in 2011: 799
Admissions in 2011: 144.7 million
Average admission fee: ¥1,252 (€12)
Box office revenue in 2011: ¥181.1bn (€1.7bn)
Share of Japanese films in 2011: 55.2 per cent
Share of imported films in 2011: 44.8 per cent