Made in the Phillipines / Phillipines
Eager weavers
Cebu is the manufacturing base for many high-end international furniture brands but it's only recently gaining the recognition it deserves for its skilled craftsmanship. Meet the people boosting the city's reputation and supporting local talent.
The factory workday at Dedon starts with a singing and dancing session at 07.45. Three hundred employees are lined up on the basketball court, waiving arms and legs in sync to the guitar-playing on stage, which is really the unloading bay for outdoor furniture handwoven in a plastic that resembles rattan.
Launched by former Bayern Munich goalkeeper Bobby Dekeyser 22 years ago, Dedon puts its staff and the community first. The company sponsors a school, helps families who live on a rubbish-tip make the move to a Dedon village of woven houses and green fields and gives interest-free loans to its employees.
Choosing Cebu in the Philippines as the manufacturing base, which outputs pieces designed by Philippe Starck and Jean-Marie Massaud, Dedon also taps into the region's handicraft skills. Established & Sons, Ethan Allen and B&B Italia are just some of the brands that make furniture here. While Dedon proudly advertises its ties to Cebu others seem less keen to shout about the connection.
That's a problem leading furniture designer Kenneth Cobonpue is trying to change by educating a new generation of Filipino designers to flaunt products made in the Philippines. But more needs to be done to show that Cebu (and other places in this archipelago nation) is a place with a long history of making beautiful things that are suitable for an international market.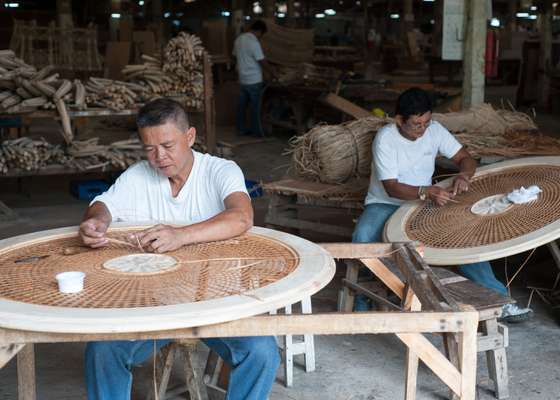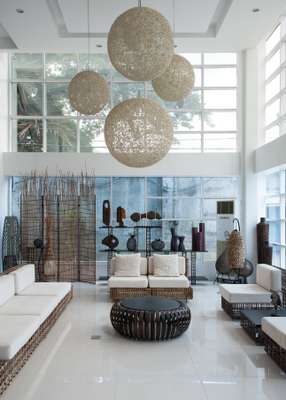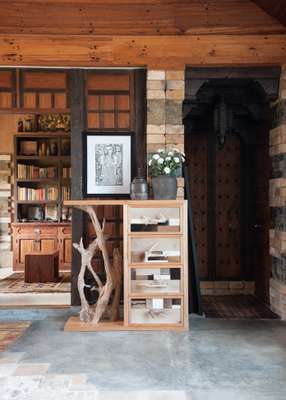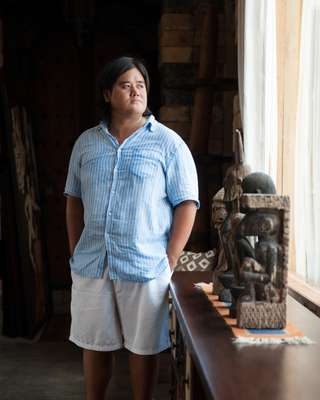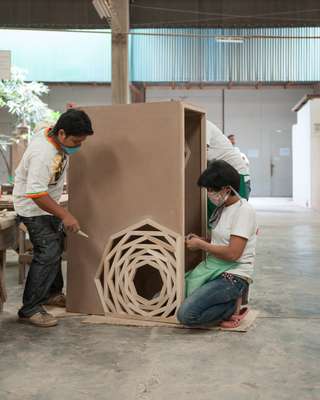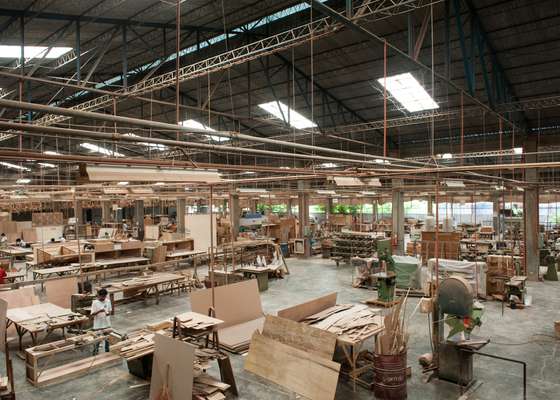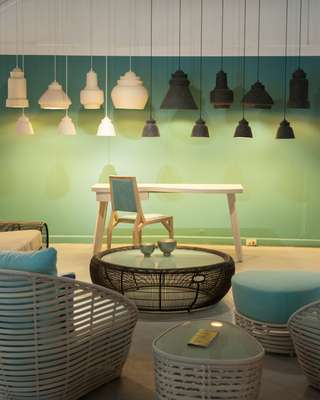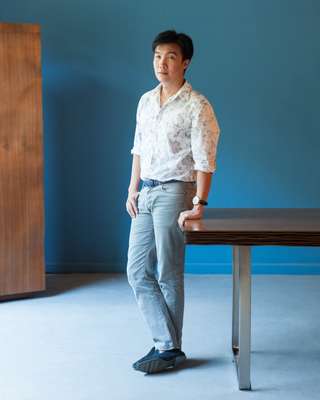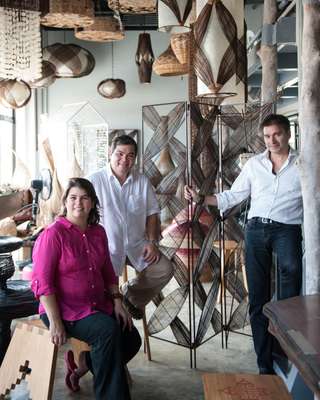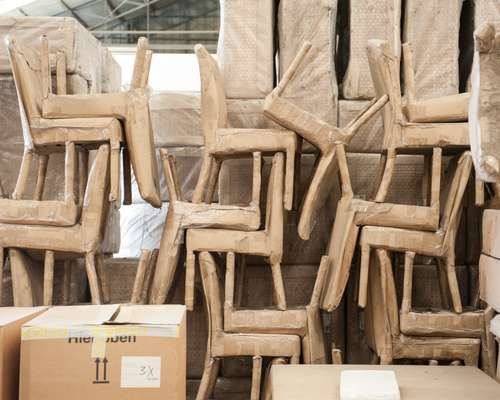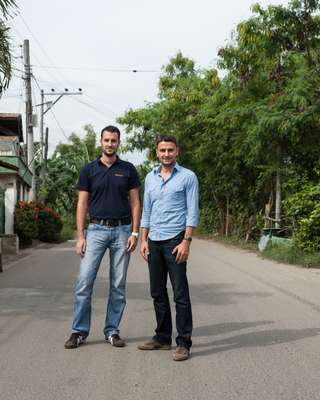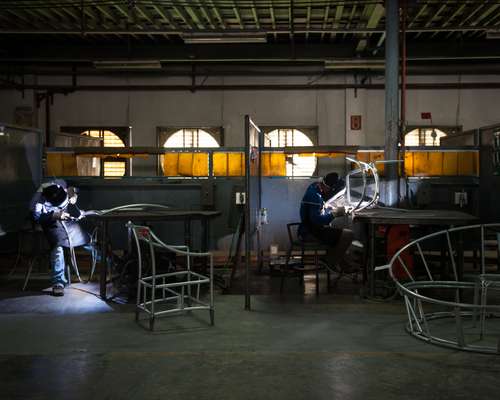 Sitting at her vast factory Casa Cebuana, where artisans weave and work wood into tables and chairs, the president of the Cebu Furniture Industries Foundation, Angela Figueroa-Paulin, believes it will be up to private industry to make change happen. "We don't have enough support from the government but we've always been known for quality. Some of our buyers tried China but they've all come back to Cebu," Paulin says.
Surrounded by acres of sugarcane, design company Hacienda Crafts is bringing cottage industries to the next level. Located in Manapla, on the tip of Negros Occidental in the Western Visayas, the company employs 500 families to make accessories and homeware in bamboo, abaca and rattan using techniques such as fishnet weaving.
The company's creative director Christina Gaston also works ceaselessly to bring the Made in the Philippines label global. She invited Filipino designers living abroad, such as Daniel Latorre Cruz and Stanley Ruiz, to work with Cebu-based designers on developing products for an overseas market. In addition she's closely involved in furniture trade fairs (CebuNext which is now being incorporated into Manila Fame) that showcase the best in Filipino design.
It may be small steps but they're in the right direction for what the Philippines needs in its quest to take its rightful place as an international furniture maker that is proud of its handicraft heritage and not afraid to boast about it.
---
01.
Karl Aguila
Sculptor and furniture maker
Karl Aguila invites his clients to his home – a museum of furniture – a 45-minute drive from Dumaguete in the Central Visayas. He is just finishing an atelier next to the house, which overlooks Tambobo Bay, where he will make his commissioned pieces. Each piece takes on average two to three months. Made with salvaged materials, Aguila's chairs, benches, shelves and tables have a slightly rugged look. "My work is dictated by materials. I like to assemble objects from different elements, especially those that show some patina of age and use. I can find a piece of wood from a sunken ship that can become a backrest for a chair," he says.
---
Vito Selma was 18 when he made his first piece of furniture, an ottoman. A decade later he's created collections using Filipino mahogany and gemilina that have been sold to clients worldwide. Growing up around his family's furniture factory in Cebu, Selma felt he could breathe new life into his parent's firm, Stonesets. He gave up a design course in the US and returned home to launch his own label in 2008. With his focus on minimalism, Selma modernised the company, which makes his pieces alongside Stonesets' more classical furniture. He has brought back the 1970s Peacock Chair, putting the piece on the world map again. "Filipinos love attention to detail," Selma says. "It doesn't matter how the market is doing, people still pay for craftsmanship."
---
03.
Kenneth Cobonpue
Furniture workshop owner
A master of fusing new techniques with time-honoured weaving skills, Kenneth Cobonpue has been instrumental in shaping the development of furniture design and making in Cebu. The son of an interior designer who had a furniture workshop and international export company – it was a natural step for him to launch his own, eponymous brand. With their elegant shapes, his rattan pieces have won fans the world over, including the restaurant Nobu. At his vast showroom and next-door workshop in central Cebu, Cobonpue's 250 employees make models such as the colourful lounge chair Dragnet. "I think that Cebu is home to the most skilled craftsmen in Asia and I'm not saying that because I'm here. I've considered producing in Vietnam and China but all the high-end outdoor furniture is still made here," he says.
---
04.
Joe and Christina Gaston
Hacienda Crafts owners
The Gastons settled in the Philippines' sugarcane land of Negros Occidental in the north of the Central Visayas in the 1800s, building up a formidable business in the sugarcane industry. The Gastons of today – husband and wife Joe and Christina – are running the family firm. After harvesting, many of the sugarcane workers join Hacienda Crafts to produce woven products for domestic and international markets. Using everything from buri to coconut tree twigs to make lamps and baskets, Hacienda Crafts is both giving locals work and keeping tradition alive.
---
The German outdoor furniture maker Dedon has had a presence in Cebu for the past 12 years, since Frenchman Hervé Lampert, now CEO, arrived to set up a furniture and weaving workshop. Operations launched in a shack that has expanded into a three-hectare space, which puts out 300 pieces a day with the help of 120 in-house weavers and eight weaving workshops in people's homes. "The Filipinos and the Filipino spirit is the reason why we are here today," says Lampert. "And they have the handicraft and skills to make the best furniture in the world here in Cebu. We want to build up a legacy for this craftsmanship."