Expo / Rangoon
Expo 59: Saving grace
As Burma opens up slowly and businesses trickle in, there is a growing movement to preserve the former capital's architectural heritage.
High above the traffic-choked streets of downtown Rangoon, the ornate façades of the city's colonial buildings have been left to peel and crumble. Burma's withdrawal from the world 50 years ago is displayed poetically in the decay of its former capital. It was once a key Asian port city and it vanished behind the curtain of military rule in 1962. These forlorn buildings are fading evidence of Britain's grand colonial design for the East.
It takes a keen observer to recognise the extent of Britain's investment in Rangoon. As well as the grandiose assertions of Empire that line Strand Road overlooking the Hlaing river, many of the smaller, more delicate colonial relics sit far above street level. It is up there in the thicket of telephone wires that you can see how Britain sought to make Burma its home: cast iron was shipped over from the West and shaped into filigree awnings and balcony railings across the city. Imposing neoclassical columns dominate the Inland Water Transport building on Pansodan Road – the brainchild of ag Bray, who left his mark across the country. A century and a half ago this building was the Burma office of the Glasgow-based Irrawaddy Flotilla Company, which proudly boasted the world's largest fleet of inland steamers.
But with Burma now finally opening up to the outside world, a new set of challenges loom. A myopic focus on its military meant the former junta had little time or money to spend on heritage projects. Instead, it siphoned billions out of the state budget to construct Naypyidaw, a gleaming but characterless new capital 322km north of Rangoon, leaving many of the most iconic buildings here to fall into ruin. But now in Asia's last untapped frontier market, change is underway. Queues of suited speculators pass through immigration at Rangoon airport and into a city that has become a hotbed of competition. Japanese companies are throwing money at industrial ventures; Singaporeans already have a foothold in the hospitality market.
In the wake of the West's decision to wind down sanctions, European and American companies are dispatching their staff to Burma's former capital. Tony Picon is the head of the Seattle-based property estate giant Colliers International's new setup in Burma, but his office is anonymous – a testament to the fact that his arrival was hurried and that Colliers' presence here has yet to be made official. His team of four are overworked, he tells monocle in the bare meeting room where clients gather to question him on the health of the market. "Before, I'd have 100 meetings and no deals; now it's 10 meetings and two deals."
Until a year ago the Southeast Asian nation was considered a no-go area for the West: several companies, such as energy giants Total and Chevron, had maintained controversial operations here throughout the years of sanctions but the majority pulled out and stayed out. However, with a new government inching the country along the path to democratic transition, much has changed – its leader Thein Sein now openly touts for new business. Anthony Picon urges caution in expecting too much from Burma, too soon. "There's a lot of interest and the delegations are coming over, but at the end of the day nothing's actually happening," he says, citing the colossal land prices of downtown Rangoon, a lack of clarity surrounding ownership of land and woeful economic and administrative mismanagement as obstacles to the market. Picon likens the property market in the city to a "giant dating agency where everyone wants a date and then you put them together and it just doesn't work".
Yet despite the cost some companies are determined to restore and conserve the city's incredible, ailing heritage architecture. One ambitious undertaking is the development of the Burma Railways Company building, a bold, beautiful but decrepit horse-shoe-shaped structure built in 1877 that will be turned into a five-star hotel with restaurants, shops and a vast, glass-canopied atrium. The group behind the venture, Serge Pun & Associates (spa), are veterans of the Burma property market – Serge Pun weathered the dark era of the State Peace and Development Council, when success largely hinged on your standing among regime cronies. "The big change now is that your relationship with the government does not dictate success; that's an important change," says his son, Ivan Pun, who at 27 already heads spa's investor relations wing.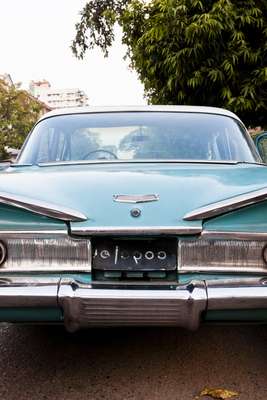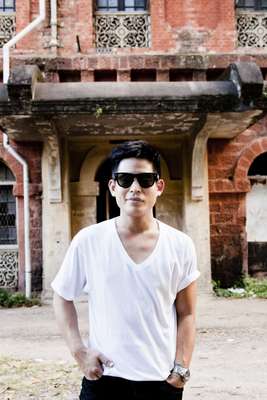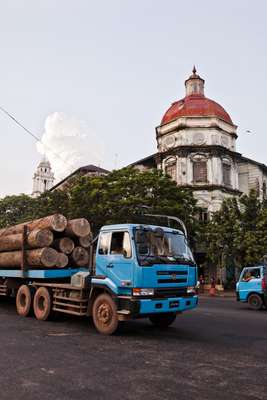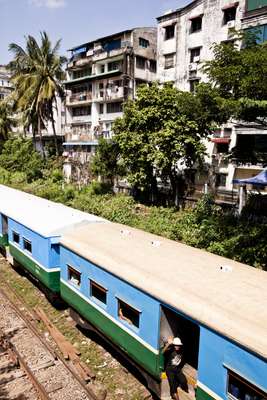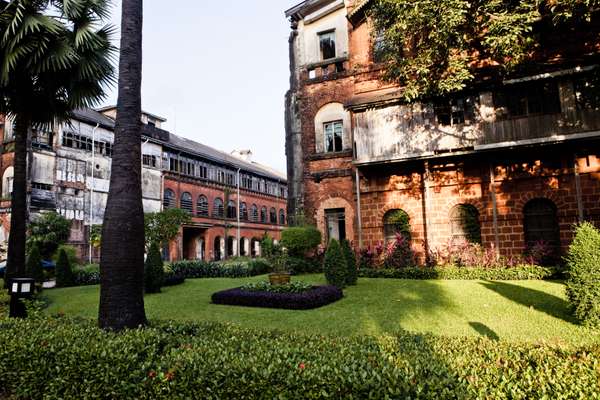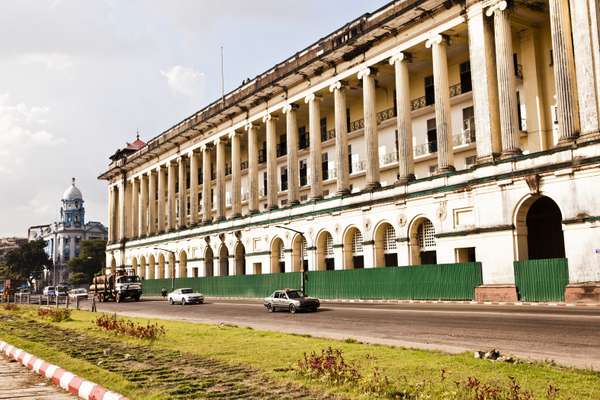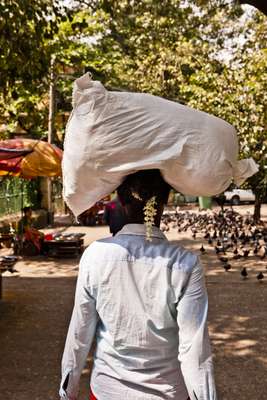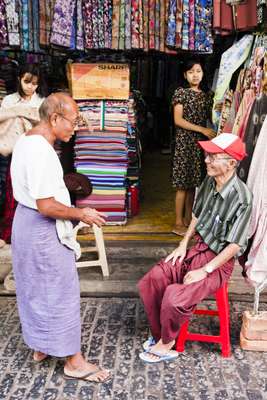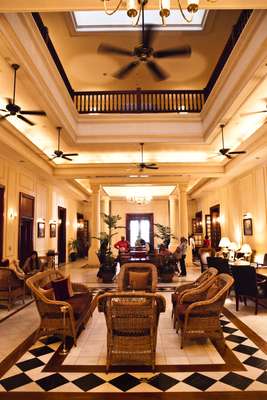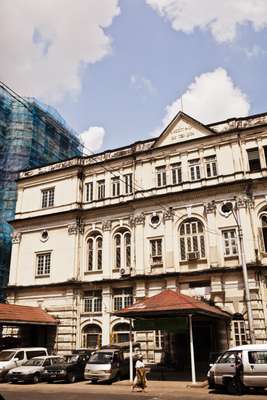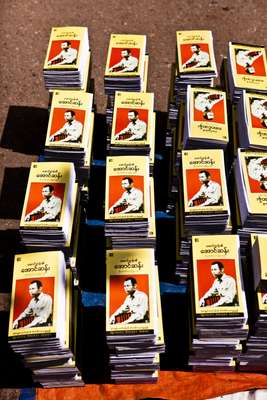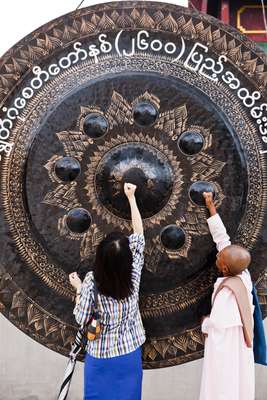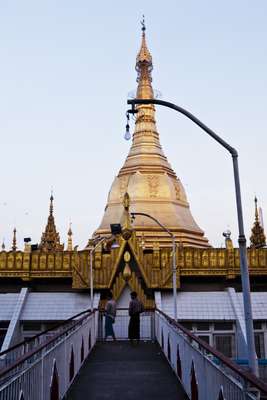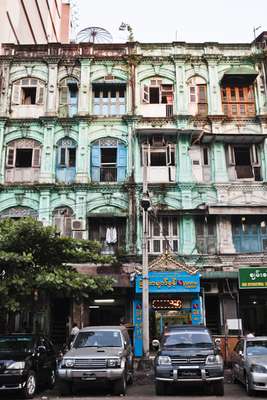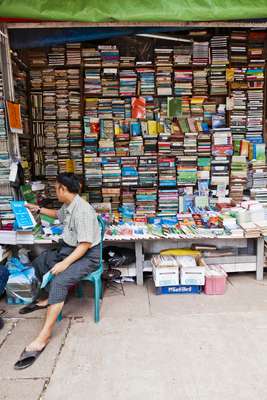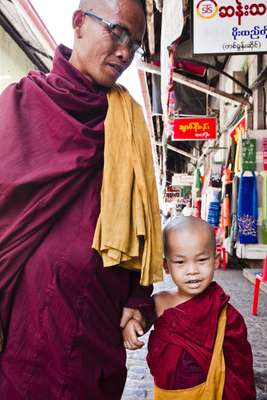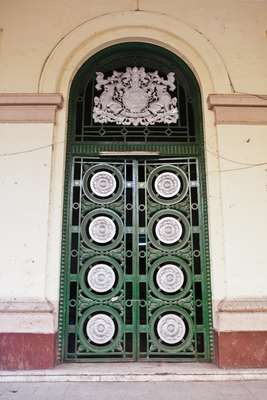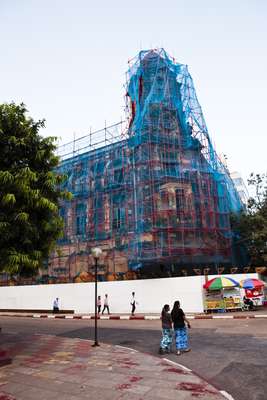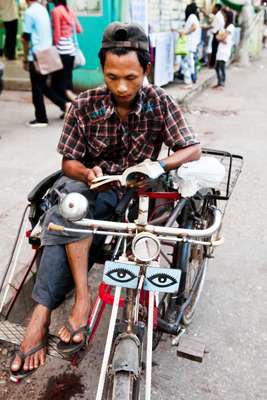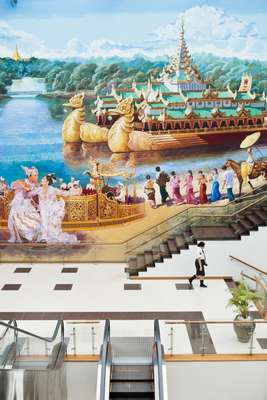 Ivan takes Monocle around the dark, musty ground floor of the Railways building, which hasn't seen much life since it emptied 18 years ago. "Business has become easier to do in the past year," he says, adding that he looks forward to the day when the likes of Louis Vuitton can set up shop in these rooms. spa has earmarked $300m for the project, funded through a joint venture between its various subsidiaries and a group of co-developers. The 10-acre plot will also house serviced apartments, a separate four-star hotel and two office blocks.
Connecting the buildings will be a maze of arterial walkways winding through manicured gardens, beneath which an underground car park will be built. Some reconfiguring of the interior walls is needed, he says, but underpinning the talk of change is a sensitivity to the building's history – the millions of red bricks manufactured in India and shipped across the Bay of Bengal will remain, as will the wrought iron from Britain that weaves its way around the arched awnings high above.
Investors have to navigate a tricky field in Rangoon, where residents are fiercely protective of their colonial buildings. In October, prominent Rangoon lawyers led a march of hundreds through the downtown to protest the mooted sale of several buildings, including the High Court (built in 1911) and Secretariat (built from 1889 to 1905) to local developers. Their argument is that privatisation of what was historically a publicly owned property may set a precedent and snatch control of the city's future, and past, away from its residents.
Other groups are campaigning for a conservation zone and statutory guidelines to protect the buildings. The Yangon Heritage Trust, set up in early 2012 by historian Thant Myint-U is gaining traction with the government and public alike. Thant, who is the grandson of former UN secretary general U Thant and a current adviser to President Thein Sein, warns that decades of neglect coupled with the prospect of commercial development have placed the rich history of Rangoon in peril.
"Rangoon is a place of tremendous history and significance to Myanmar," he says, arguing that these buildings are critical to the city's cosmopolitan past and future. "It's the place where the Burmese first learned to be modern and to connect with the world, and the birthplace of Myanmar's modern politics. Rangoon's downtown buildings are where so many of Burma's greatest writers, soldiers, artists and politicians have lived and worked."
Despite having a reputation of being acutely distrustful of ngos, the government appears sympathetic to the Trust. Thit Thit Zin, who works alongside Thant Myint-U and takes monocle on a tour of some of Rangoon's listed buildings, says the new administration is "very appreciative of the heritage" of the city, even though it abandoned it six years ago. Its standpoint is somewhat confusing, considering that for all their aesthetic grandeur these buildings are essentially remnants of a foreign occupation that Burma's ultra-nationalist rulers had used to justify the country's self-orchestrated isolation. It now appears to have acknowledged the worth of these colonial gems.
While much of the city needs restoration, it also needs modern infrastructure. Japan recently broke with years of tiptoeing around Burma to announce it had allocated some $18bn for investment, aid and debt forgiveness, with an eye to developing the Thilawa special economic zone south of Rangoon. So busy is traffic to Rangoon that ana launched flights there in October.
The power needed to drive its development will come from a gas-fuelled plant due to be built on the edge of Rangoon by companies from South Korea (another country that has shown invigorated interest in Burma over the past year). Japan's decision to invest heavily in Burma is a major turnaround for the government in Tokyo, which ceased official loans following the military's crackdown on protestors in 1988.
One thing is for sure – Rangoon's architecture will not go for a song. This is often news to new investors looking for a steal. Amelie Chai, a partner in Spine Architects, which will soon mark 10 years since its founding in Burma, says the issue of land costs has meant the scramble for Rangoon may be less appealing than new arrivals think. Fuelled by Chinese money and a preference among the wealthy Burmese to invest in property rather than store their savings in the country's porous banks, the figures have risen to astonishing levels. "I've heard of property owners asking for more than $60m per acre in a prime area," she says. "That translates as more than Bangkok; more than most of the region. Some people are saying this is just the beginning of the market here. If $60m is just the beginning of the market then what is the end going to look like?"
Spine has several large projects on the go, both residential and commercial. The latter is desperately needed, given that the total amount of office space in Rangoon could comfortably fit inside Bangkok's tallest building. One of its current projects is the redevelopment of the fmi Centre, close to the intersection of Bogyoke Aung San Road and Sule Pagoda Road – one of the most prime property plots in the country. In August this year the Malaysian department store, Parkson Retail Asia, signed a joint venture with the local Yoma Strategic to develop a shopping mall at the fmi. Parkson, one of Asia's leading department store operators, becomes the first major business of its kind to enter Burma.
Many of the city's residents hope their venerable buildings can survive this influx of investment and modern know-how. Others fear their city may face the same fate as Hong Kong, Bangkok or Beijing, where thousands of acres of traditional courtyards have been demolished to make way for identikit glass towers. But there's hope that Rangoon could be different. Across the city a consensus is emerging to conserve the rich and unique heritage. It is vital to the future of this country.
Some buildings, such as the Pegu Club, a vast and beautiful teak structure where the colonial elite would head after work to drink and dance until the small hours and whose exoticism spawned Rudyard Kipling's "Mandalay", are in real danger of extinction. This and lesser known buildings (the Hong Kong Shanghai Bank, the Thomas Cook headquarters, the Bombay-Burma Trading Company) are testament to the country's vibrant past, as are its Anglican and Roman Catholic cathedrals and its Baptist and Methodist churches and the Sunni and Shia mosques.
New developments are needed here, but any planning must factor in the personal connection that Burmese, many of whom are living through great change, want to keep with their past. "These new, modern buildings feel empty to me," says Thit Thit Zin. She speaks warmly of the imposing redbrick Secretariat (the seat of the colonial government from 1890 to 1948) in downtown Rangoon, where General Aung San, Burma's independence hero, was assassinated in 1947. "The old buildings have something there: a lot of meaning, character. They are like a memorial for the people of past times."