Fashion / Global
Fashion
Briefing
Clothes, accessories, designers, retailers and labels to keep an eye out for.
Got your number
Zürich —
N°2
N°2 opened in September 2010 as the new venture of Adrienne Purkert and Dominique von Albertini, whose mother ran TigerFink kids' and babywear shop in Zürich for 20 years. Famous for changing its interior every couple of months, the stylish three-storey space on Brotgasse sells an eclectic mix of pieces by Sass & Bide, Francis Leon, Alexander Olch, want Les Essentiels de la Vie and Clare Vivier. "We offer other things besides fashion," says Purkert. "We love Assouline books, funny usb sticks and stationery by Rifle Paper, plus loads of vintage furniture."
numbertwo.ch
Best buys for men:
1. Alexander Olch bowtie
2. Suede coat by Hardy Amies
3. Handmade umbrella by Francesco Maglia
Best buys for women:
1. Karen Walker wool cape
2. Skinny Boy jeans by Sass & Bide
3. Oversized cashmere jumper by Demy Lee
Give me the woollies
UK — 
KNITWEAR
Best knits
Monocle picks out some knitwear for chilly climes.
Grannies Knitts [BEANIE]
Handmade in rural Herefordshire in England, these 100 per cent alpaca beanies are available in three styles and an array of colours.
gknitts.com

Highland 2000 [SCARF]
Named for the year of its foundation, Highland 2000 is a family business manufacturing a range of scarves, gloves and hats from British wool from a single factory in the East Midlands.

Etre [FIVEPOINT GLOVES]
Manufactured in a family-owned mill in Scotland, these handy touch screen compatible gloves are made with responsibly sourced virgin wool from Australia.
etreshop.com
---
Take a bow
Sweden — 
FRANS OSCAR
Swedish label Frans Oscar launched in 2008 with stylish, playful bowties made of linen from southern Sweden on looms more than a century old. Founders Robin Johansson and Viktor Fogelberg have added ties, handkerchiefs and hats, all designed for "the modern gentleman who enjoys life, takes care of his family, friends, and future".
fransoscar.com
---
French invasion
Paris — 
GRANDE ARMEE
Grande Armée is the brainchild of journalist-cum-designer Tania Bruna-Rosso and advertising pro François Audiffren. Its bags and accessories are made in France out of smooth calfskin.
grande-armee-paris.com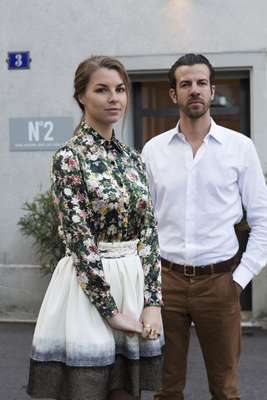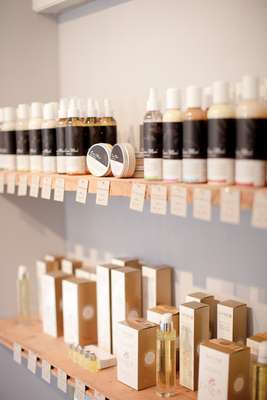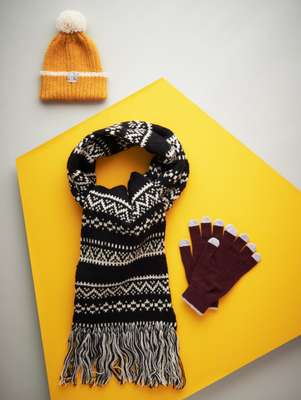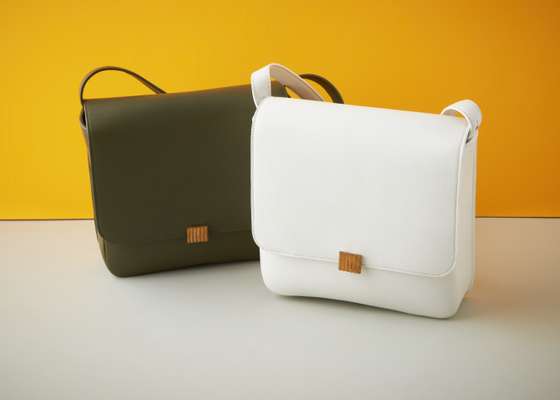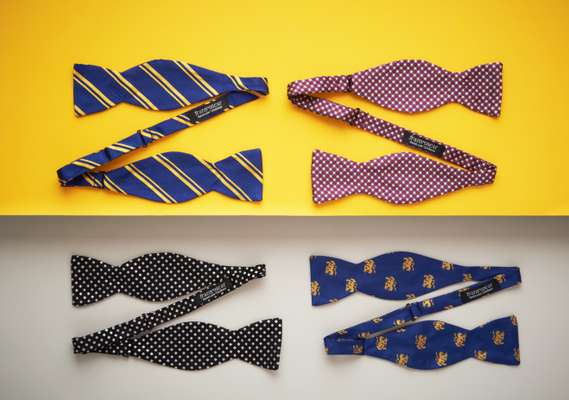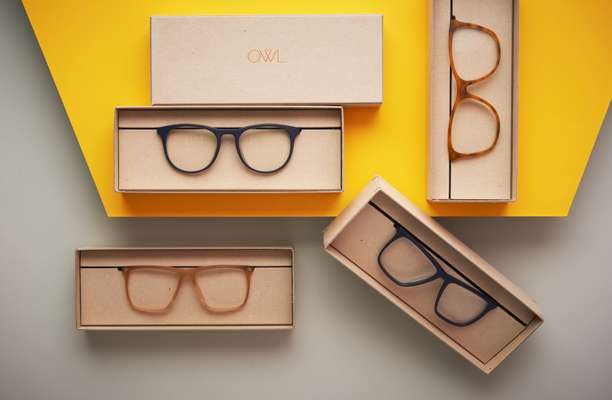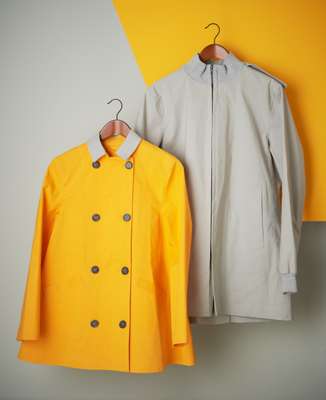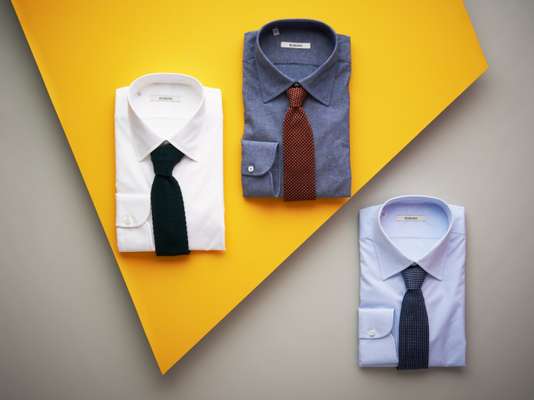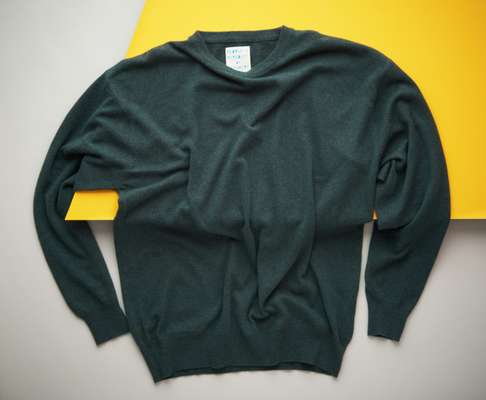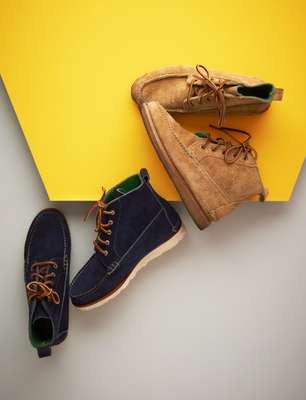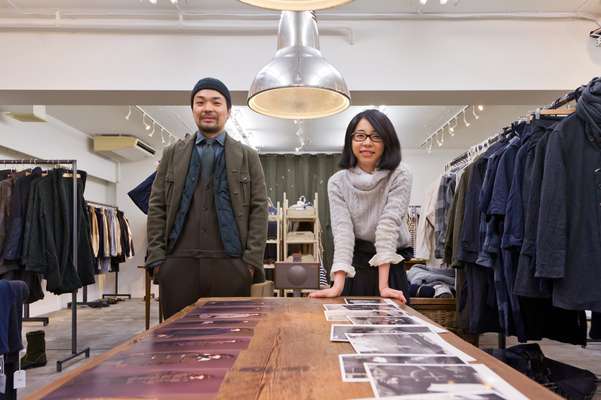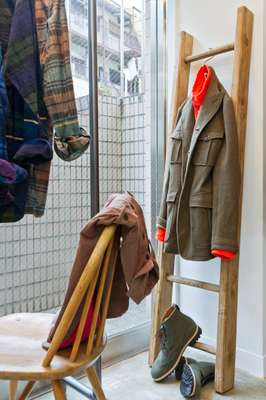 ---
Italian outerwear specialist Herno has just opened its first standalone store in Milan since the brand launched in 1948. The shop on via della Spiga stocks Herno's men's and women's collections plus the Herno Laminar label, designed in collaboration with Errolson Hugh.
herno.it
---
Friends Lars Neckel, Philip Mahler and David Kamp started eyewear brand Owl just over a year ago in Berlin to offer stylish handmade acetate frames. The result is well-crafted glasses with slender lines and crisp contours. The first three models are named Eins, Zwei and Drei, with Vier and Fünf coming early in 2013.
owloptics.com
---
Founded a couple of months ago by two former Mackintosh directors Daniel Dunko and Gary Bott, Hancock takes its name from Thomas Hancock, founder of the UK rubber industry. The macs are handmade in a small Scottish factory. Hancock also offers made-to-measure raincoats.
hancockva.com
---
Warming up
Denmark — 
PEOPLE'S REPUBLIC OF CASHMERE
People's Republic of Cashmere has created a small collection of jumpers and cardigans made in Mongolia. Co-owners Hong You and Mads Westendahl combine versatile Mongolian cashmere with Nordic design. "The collection is influenced by the Danish climate, creating a year-round product," says You.
peoplesrepublicofcashmere.com
---
Men of the cloth
Paris — 
HUSBANDS
Named after John Cassavetes's 1970s classic film, menswear label Husbands launched in April making suits, ties, shirts and boots using authentic fabrics and traditional know-how. We particularly like the knitted-in-Germany silk ties and Italian cotton dress-shirts with mother-of-pearl buttons.
husbands-paris.com
---
Takuji Suzuki
Founder and designer, ts(s)
Japan
Japanese brand ts(s) has legions of fans who love the label's wearable blend of utility, sport and military elements. Founder and designer Takuji Suzuki, a former stylist and creative director, originally started his brand as ts back in 1999. He relaunched it as ts(s) in 2009 and sells to Japanese stores such as Isetan, Beams, Nepenthes and United Arrows. Starting with autumn/winter 2012 he is now also designing a special collection for Boglioli. Suzuki recently opened the label's first store, in Daikanyama in Tokyo.
This is your first standalone store. Why now?
It took me two years to find the right property. I wanted to make a joint studio, showroom and shop. I thought it was important for the staff – including me – to hear from customers directly. Because it's our atelier, we can have the full line-up of current goods, plus the odd favourite from the past and samples from the next season. We do work here though so the shop is only open on Friday and Saturday.
Why Daikanyama?
It's close to my home! My life in Tokyo started at 18 with my brother, Daiki Suzuki [founder of label Engineered Garments], in a run-down apartment in Daikayama so I have a special feeling for the neighbourhood. The shops and restaurants are very individual.
Who are your customers?
We've only just opened so it's hard to tell but they seem very enthusiastic. Some are surprised to find that I'm looking after them myself.
What are your international plans?
We show in Milan, Paris, and New York, always starting every season with Piiti Uomo.
notsohardwork.com