10 grand projects / Global
Future lab
Global leaders may be lacking in ambition but that hasn't stopped us doing the heavy lifting for them. Monocle presents 10 grand projects that would make a big difference.
Once, there were leaders with grand ambitions. They built railways and motorways, constructed sewers and waterworks, assembled electricity grids and laid telephone cables. They built bridges over bays and dug tunnels under seas. They chose to go to the moon. They did these things "not because they are easy but because they are hard." And because they made economic sense (less sexy, I accept).
Never has there been a better time to invest in infrastructure than during an economic downturn. It provides jobs immediately and boosts the general economy in the long-term. Ignore the economic illiteracy of those who crow that the solution to a debt crisis is not more debt. As anyone who has ever run a company knows the right investment at the right time leads to profits.
Despite this, few governments outside of China (and neighbours Korea and Japan) have been willing to invest in little more than the odd bit of road building and repairs. To compile a list of 10 grand infrastructure projects around the world planned for 2013 would be nigh on impossible. In the US election neither presidential candidate was proposing a high-speed rail link, despite the fact that several are desperately needed; in Europe neither Angela Merkel nor François Hollande has come up with a bold plan to switch to renewable energy. It's not just about the economics, it's about the ambition. Ideology has, perhaps understandably, become a dirty word among the political class. Instead they talk about "what works", turning elections into contests about managerial competency rather than big ideas. Yet we lose something as a society when our politics is reduced to choosing people who won't mess things up rather than leaders who will make an argument and try to take us with them.
Politicians often talk about their vision yet in most cases they offer little more than a series of bland platitudes that even their opponents would struggle to disagree with. Perhaps encouraged by a news media increasingly dictated by 24-hour news, they get sucked into a cycle of short-termism, unable to conceive of spending hard-won political capital on infrastructure schemes that will not come to fruition until they are writing their memoirs. It is only when time is running out, when they have sat for a presidential portrait or called the leadership election for their successor, that they begin to cast around for a legacy project – peace in the Middle East, a referendum on the euro.
Real legacies require planning. They require money. They require leadership. So we've given them a hand. The following 10 projects are all ambitious, all expensive, yet all eminently possible – and for the leader with an eye on history – all the sort of projects that will make them remembered for the right reasons.
The African president who builds the first pan-African airport hub, the Japanese prime minister that successfully switches the country to geothermal power and the Arab leaders that finally build the North African motorway will all be lauded for generations.
It would be wrong though, to see these projects purely through the prism of what they will mean for the leaders who build them. More importantly, they will make a difference. They will boost economies. They will make life better. There is nothing wrong with a little ambition.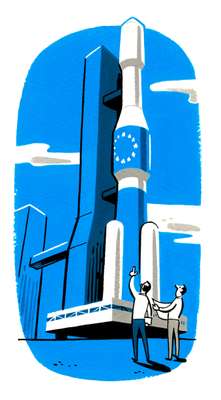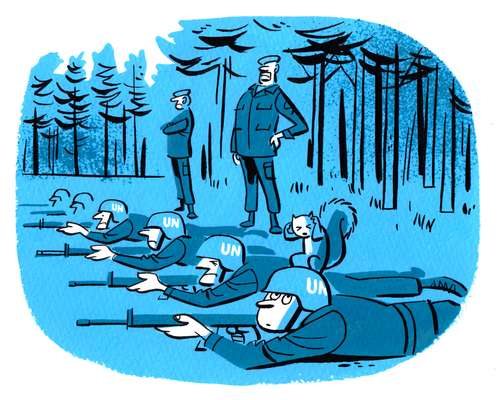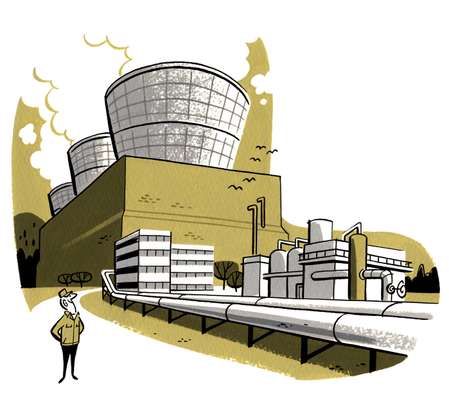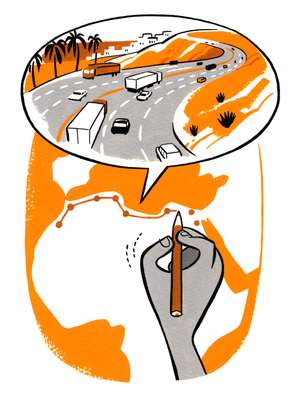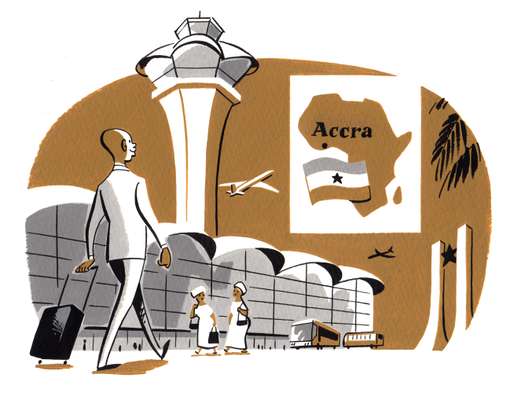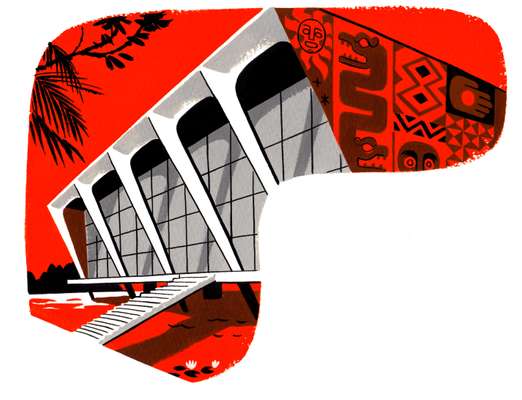 ---
01.
New space research centre
Europe
When Atlantis made its final landing and Neil Armstrong passed away it felt like the end of an era. But Felix Baumgartner's foolhardy hurtle to earth in mid-October reminded the world that there are still many giant leaps for mankind to be taken. Leaving aside the Cold War competition of yore, a concerted locking of Europe's finest heads and helmets would usher in a new era of space exploration. The European Space Agency is currently a bureaucratic nightmare lacking in leadership and vision. The EU needs to give it a budget, hire a director, then leave them to get on with it. We'd build a new headquarters in Austria, in honour of Baumgartner. And it definitely would not be sponsored by Red Bull.
---
02.
UN peacekeepers' training centre
Norway
A United Nations peacekeeping force should be one of the most feared military machines in the world. Sadly, it never is. While the big military powers pay the bills, they're reluctant to offer any troops, other than a general or two to lead a mission.
Instead, the grunt work is left to troops from countries with less than stellar military records – Bangladesh and Ethiopia are among the leading contributors. Sometimes they don't even turn up with the right kit.
The Norwegians, as we discovered in issue 56, have one of the best military training courses in the world. It's time the UN sent its troops off to school before they took to the battlefield. Norway is the perfect place to learn. We propose a well-equipped, expertly staffed faculty adept at training for current conflicts but also focused on issues over the horizon – for example, the fallout of electronic warfare when bank accounts are emptied and hundreds of millions take to the streets.
---
03.
Geothermal energy plant
Japan
Japan is of course no stranger to the power of geothermal energy. Japanese geothermal technology accounts for more than 70 per cent of the global market. But due to the lack of a coherent domestic policy it's yet to tap into its very own cash in the attic – or perhaps basement. Japan has the third-greatest geothermal potential in the world (after the US and Indonesia) with untapped energy that could power the equivalent of 20 nuclear plants. Now that nuclear energy is a no-go for the neon-loving nation, maybe it's time to finally, properly harness the natural power that lies within.
---
04.
Cairo to Casablanca motorway
North Africa
A road will not bring peace and democracy. But it could certainly boost the North African economy and do something for pan-Arab unity along the way. The Cairo to Casablanca motorway is not a new idea but the failure to build a road – any road – that links the five North African countries is both a symptom and a symbol of half a century of authoritarian rule.
The Arab uprisings provide an opportunity to revive the idea of a motorway from Casablanca that heads north towards Tangier before heading east through Algiers, Tunis, Tripoli, Benghazi and Alexandria then turning south to Cairo. The advantages are obvious; whether the political will can be found among North Africa's newly elected presidents (and anxious kings) is another question. Perhaps Libya's old colonial masters would be up for financing it – imagine branches of Autogrill stretching from the Atlantic to Suez.
---
05.
Nuuk shipping port
Greenland
You'd never accuse the Danes of being short-sighted. At the Venice Architecture Biennale, Copenhagen practice big proposed a project for Greenland, Air+Port, which combined a harbour and airport in an intriguingly neat cross formation. A study rather than an imminent reality, we'd leave the over-the-top air hub to Helsinki and focus investment on building one of the world's larger shipping ports on the Greenland coast instead. Built to service new shipping routes and maximise the oil and mineral production in the region, Nuuk North Passage Port would also be the industrial and economic driver for a new Greenland. The best whale watching in the world would satisfy the swelling tourist crowd too.
---
06.
Tallinn tunnel
Finland-Estonia
The Finnish and Estonian capitals are crying out for a more permanent connection beyond the rumble of the fast ferry. The 50km stretch across the Gulf of Finland wouldn't just speed commuting time between the capitals currently enjoying ever-closer social and economic commingling (see Twin Cities in issue 53), but would tie Helsinki to the eastern Baltic nations via the Rail Baltica high-speed rail project too. Such a commonsensical dig has of course been mooted and both capitals' mayors are in favour – the stumbling block comes with financing, which for a passenger and freight-friendly tunnel stretches into billions. We say look at the Øresund bridge to see the effect such a link had between Copenhagen and Malmö and don't look back.
---
07.
Pan-African airport hub
Accra
Flying from one side of Africa to the other often involves an expensive, long and illogical stop in Europe. While Kenya Airways has transformed Nairobi into a decent hub connecting the rest of Africa with the Middle East and beyond, there is clearly a need for a more central nucleus.
Accra, Ghana, would be perfect. Based in a country that can proudly consider itself a proper stable democracy it would have none of the political problems that a similar project in neighbouring Nigeria would experience. Africa's economy is growing, yet is still far too reliant on natural resources. Once a trip from Cape Verde to Kigali or Gaborone to Brazzaville is relatively straight-forward all that could start to change.
---
08.
LatAm Museum of Culture
Latin America
For all its numerous galleries, festivals, biennales, thriving design, architecture and urbanism practices, the Latin subcontinent lacks a monument to its extraordinary cultural unity. We feel there's a need for one cross-disciplinary cultural institution, governed by a board of representatives from each nation that brings together and promotes Latin American culture, old and new.
Not just a boon for tourists, it would provide confidence and pride, rather than competition, across Latin America. A giant concrete edifice would be the only option (perhaps Niemeyer's swan song?) and, for sake of argument, we'd opt for the capital city at the heart of the continent as host – Asunción.
---
09.
Solar panel farm
The Sahara
If they can't build a road, what chance has a massive, life-changing renewable energy project, the like of which the world has never seen? Slim. But that hasn't stopped a German-led team of investors and solar energy experts from dreaming. Their project appears to have stalled – North Africa's governments have had their minds on other things recently.
We think it's worth revisiting though. Just 0.3 per cent of the sunlight falling across the Sahara could meet Europe's energy needs; a little more could do the same for Africa too. Huge solar farms would be expensive and risky. But they could change the world.
---
10.
New high-speed rail links
The West
The only countries taking high-speed rail seriously are China and Japan. Granted, China needs to take a slightly less high-speed approach to construction but at least their ambition is not wanting. The same cannot be said for most Western countries. High-speed rail remains something of a joke in the US, while in the UK it will be another 14 years before the first 100 mile section of the new high-speed rail line is finished.
A series of high-speed rail links to connect millions and get vehicles off the road: 
1.
Vancouver to San Francisco  
California's plan for a line from Los Angeles to San Francisco is long overdue (and will probably be long delayed), but why stop there? The entire western seaboard could be linked, all the way up through Seattle and into Vancouver.
2.
Barcelona-Marseille-Nice-Genoa-Milan  
Europe-wide stimulus package, anyone? Spain and Italy, two of Europe's frailest economies, plus France (a not-quite-out-of-the-woods-behemoth) would certainly benefit from a new high-speed link across the northern Mediterranean coast.
3.
London to Newquay  
While the UK government is very slowly finalising plans for a high-speed link between the capital and a host of northern cities, it's worth thinking of building a faster connection to the often ignored South West too. So long as it doesn't take two decades to build.
4.
Chicago-Detroit-Toronto-Montréal  
Another US/Canada connection, this time heading west to east through the Great Lakes region from Chicago, through Detroit and Toronto, and ending in Montréal.
5.
Canberra-Sydney-Melbourne  
There's nothing terribly wrong with Australia's capital (though it can be a little dull) but the transport links between Canberra and the country's two biggest cities are in need of a lift. It would also mean government officials could commute from somewhere more exciting.