Housing for creatives / Munich
Theatre of life
In a prime location in the heart of Munich there is a building for retired actors, artists and journalists who have their rents subsidised by a foundation that made its money in the circus. A good portfolio helps win you admission.
Jürgen Thiele calls his Danish-built Koga electric bike his "personal Rolls-Royce" and by two-wheeled standards it is in about the same price range. At €3,300, it cost just a bit more than a trip he took around Germany earlier in September, hitting up the Documenta exhibition in Kassel and visiting friends in Berlin, Köln, Düsseldorf and Essen.
Both were at the expense of the Werner Friedmann Foundation, which has also been subsidising the rent on Jürgen's apartment on the leafy Taschnerstrasse in Munich for the past 12 years. The foundation has been supporting retired artists (Jürgen does collage), journalists, actors and singers in the city since the 1970s.
There are 32 of them in subsidised apartments across town, many of whom live in a 14-unit building the foundation commissioned at Viktualienmarkt – an enviable address for any Münchner.
The foundation operates using returns from its hefty bank account – until 2008 money flowed in from the proceeds of the Stars in der Manege, a circus of the stars held annually by the daily newspaper Abendzeitung. From 1963, the Stars in der Manege threw local celebrities from screen and radio into the circus ring to raise publicity for the newspaper. But after the paper's founder Werner Friedmann died in 1969 his wife Anneliese (also a prominent journalist) set up a charity in her husband's name using the money from the circus.
Handled by the Stiftungsverwaltung (Munich's foundation management department) the Viktualienmarkt apartment was built at the request of Anneliese, and over two years from 1975 to 1977, 16 other units were found around town (such as Jürgen's, near the 490-acre Nymphenburg Park). The intention was to provide a comfortable living for those that had contributed to Munich's cultural scene, from journalism to theatre, compensating in part for the lack of a financial cushion from self-employment.
The approach was as much about quality of life as it was housing. The location of the apartments is the first litmus test of their work but so too is the Foundation's other contributions. From Jürgen's electric bike, to others' dental work or art supplies, €51,000 was dished out in financial aid last year to residents and non-residents alike.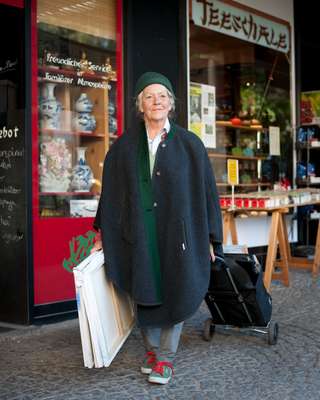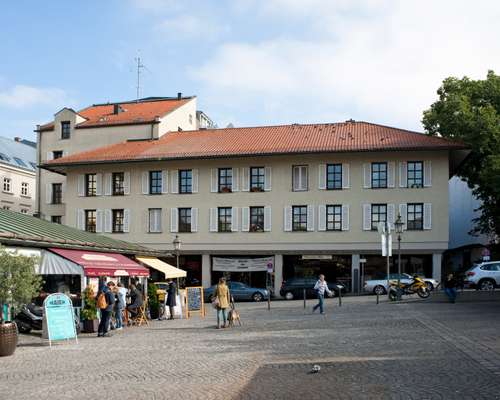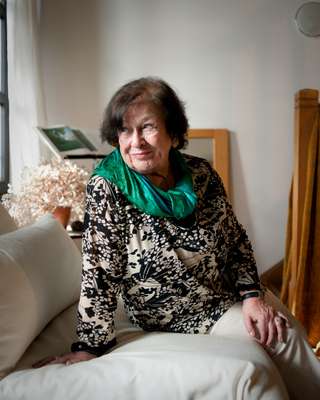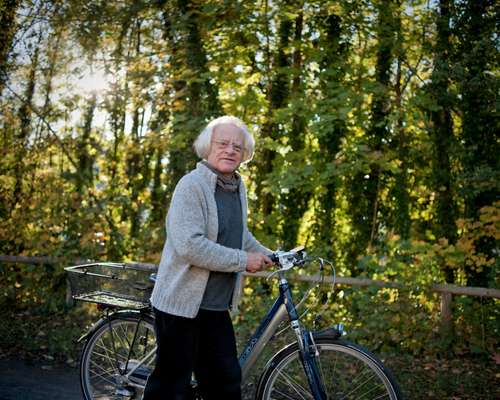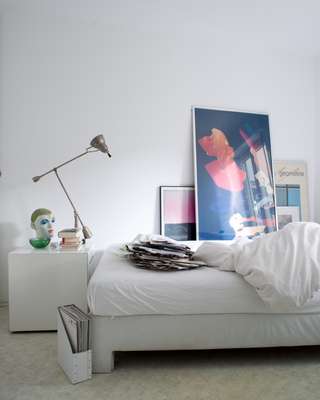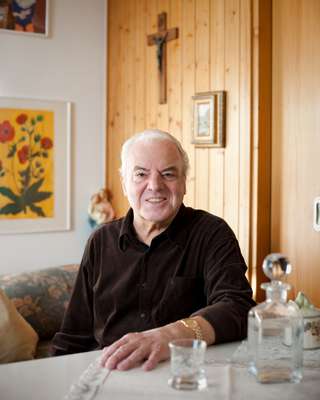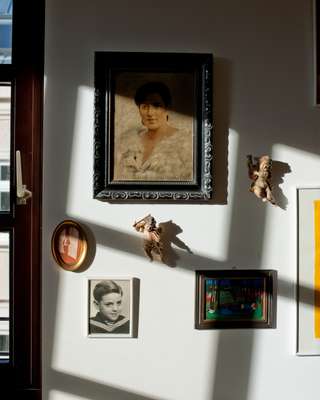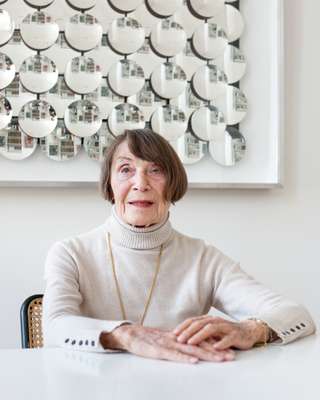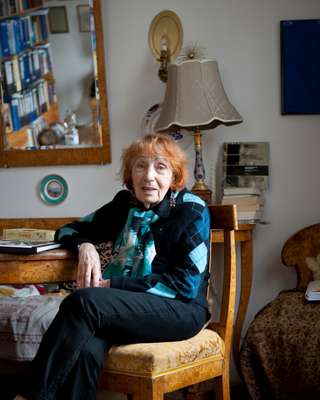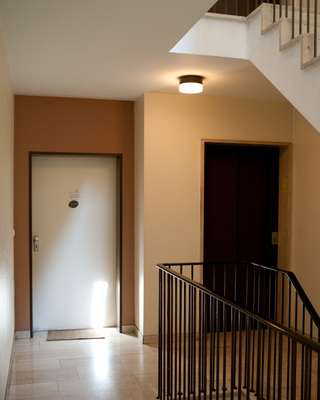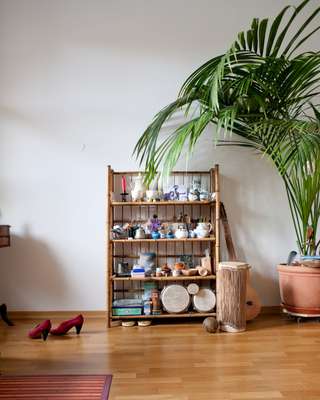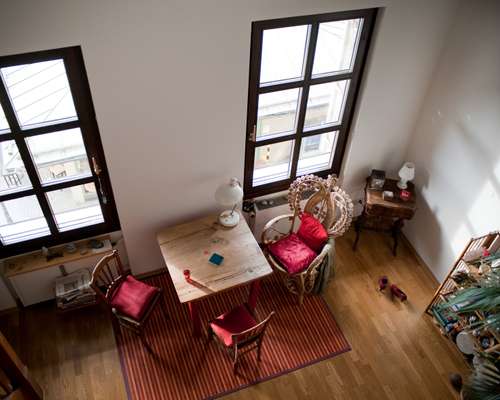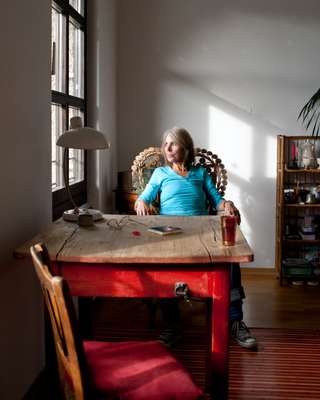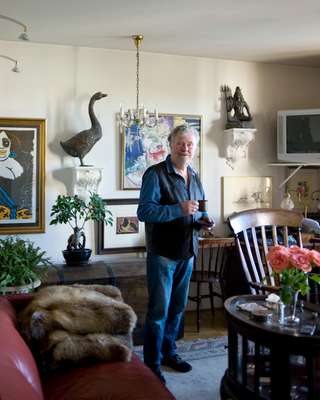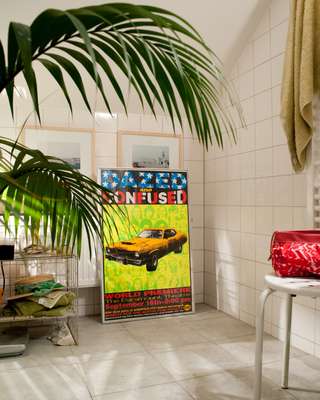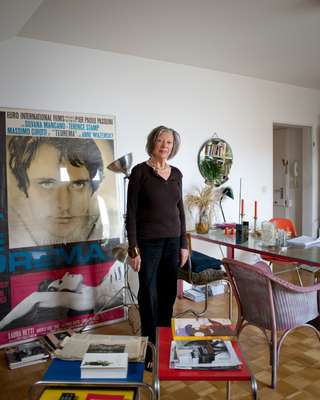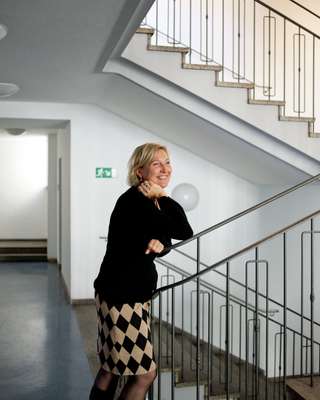 With such resources and with its landmark location it's surprising that so few in the city have ever even heard of The Werner Friedmann Foundation. That's the way its matriarch seems to want it. "I don't have much to do with the foundation," says Anneliese. "They do very good work and I'm just satisfied that it's going on. I don't think of it as a legacy for my husband."
For its residents, it means much more. Maya Turovskaya is from Moscow and has lived in Munich for over 20 years. In 2004 she moved from an eastern part of the city to a first-floor apartment at Viktualienmarkt. She pays €354 per month for the 40 sq m apartment, the foundation having picked up a third.
A film and theatre critic, she spent her golden years writing for the Neue Zürcher Zeitung and the Frankfurter Allgemeine Zeitung from Munich. She also wrote the script for the 1964 film The Rise and Fall of Hitler's Reich, which has become the subject of several books and helped earn her a Nika (think Russian Oscars) for lifetime achievement.
A lover of cinema, her bad hearing hasn't let her enjoy it in recent years. Instead, she says, "[Viktualienmarkt] is my theatre. The theatre of life." It's lifeblood for a sociable, busy woman that would suffer from being isolated on the outskirts of town. That said, Turovskaya explains that despite living among actors, singers and painters, there is not necessarily a creative vibe about the place. "People lead their lives behind their doors," she laments.
Ulla Rapp, who has held the keys to the covetable top-floor flat at Viktualienmarkt since 2009, is, at 74, one of the younger residents. She thinks the building may be turning over a new leaf. "There seems to be a new generation coming in – there are five or six of us in our seventies, and we're still active. I got funny looks when I moved in with a bike and skis." Rapp was a curator at the Munich Film Festival, where she was the first to bring the Coen Brothers and Richard Linklater to Europe, and still works almost full-time editing film scripts. She has a rent of €753 per month, the cost of many smaller apartments further out from the centre.
"From what I'm told," says Rapp, "the foundation was a lot more generous 10 years ago. But, I'm very lucky to be here." And she is. Munich is one of Germany's most expensive cities. The average rent is €12.50 per sq m, compared with €9 in the foundation apartment, and not all have Rapp's view or private balcony.
Selection for the apartments is run by Stiftungsverwaltung, which receives between five and 10 applications each year, which are added to a 50-strong waiting list. "The selection is based on need," says Katharina Knäusl, head of the department. "But they need to have worked in Munich and contributed to the city in some way. We need to see their work, their portfolios. We even look at Wikipedia."
The calibre of residents supported by the foundation is admirable – top curators and award-winning writers – but they represent the cultural prowess of Munich's recent past. As focus shifts north to Berlin as Germany's cultural hub and the Foundation keeps its ambitions limited with no plans to expand, it seems destined for a future as understated as its past.
---
Resident 01
Eva Reigl
Actress, 79
Since her decision to become an actress in 1954, Reigl has been touring Germany, working with different state-owned theatre companies, where she performed in productions from Shakespearean tragedy to Brecht dramas. Early on in her career she met her husband Alf, an actor. "During the most politically exciting times we were in Tübingen [a small town south of Stuttgart] training young university students and forming alternative ways to express ourselves," says Eva. She moved to Munich due to her husband's illness. Not only does Frau Reigl find the Viktualienmarkt apartments convenient but it allows her to participate in the vibrant city life.
---
Resident 02
Waki Meier
Actress, 70
After quitting her job of seven years as a lawyer, Meier became an actress in 1970s Munich. Working alongside Hungarian writer and director George Tabori, she was introduced to fellow performers in the El Teatro Campesino – a farm-workers' theatre group led by director Luis Valdez – and joined them for two years in California. Meier has acted in the Parisian avant-garde theatre movement Le Théâtre du Soleil, founded by Ariane Mnouchkine, and been in plays directed by Italy's literary Nobel Prize winner of 1997, Dario Fo. She says she was simply "in the right place at the right time".
---
Resident 03
Bukhard Gaffron
Actor, 74
Having studied acting at Folkwang University of the Arts in the small northern Westphalia town of Essen, Gaffron's career has focused on political cabarets, performing for a couple of years at Stuttgart's oldest cabaret, the Renitenz Theatre, founded in 1961 by Gerhard Woyda. He's been living in Munich since 1966 and has worked in all fields of the theatre business, from playing the lead role in Dale Wasserman's musical Man of La Mancha to giving acting classes to beginners.
---
The Stiftungsverwaltung, or Foundation Management department, has been part of Munich's administration since 1208. Today, a part of the department of social services, it manages 165 different foundations, all of which have a social purpose. Based on the principle that these charities should serve into perpetuity, the Stiftungsverwaltung only spends the interest on income each year, holding its base of capital.