Travel Top 50 / Global
Travel Top 50 2012/2013
From an exceptionally helpful member of hotel staff to a great view from your room, every little thing counts towards making a pleasant travel experience truly great. We're sticklers for detail and in this annual survey our editors have selected 50 things from our travels this past year that we felt were exceptional.
50.
Alpine stay
Valluga Hotel
Set in the Tyrolean winter resort of St Anton am Arlberg, the Valluga avoids the Alpine kitsch that often creeps into high-altitude hospitality – interiors heavy on animal-hide rugs and antlers. The 1950s guesthouse has undergone a makeover by the same people behind the Portixol in Palma de Mallorca, another monocle favourite. We are fans of the après-ski lounge and comfy Dux beds after a day kicking up powder on the slopes.
vallugahotel.at
---
49.
Best for a shopping expedition
Toyota Alphard
With seating capacity for up to seven people, this spacious mpv is a sturdy option for getting around town on shopping expeditions that require a vehicle with plenty of storage to stash your purchases. Its luxurious and spacious leather interiors with reclining seats make those inevitable city traffic jams an almost enjoyable experience. The deluxe Vellfire should be specified when buying or booking.
toyota.com
---
48.
Best long-haul aircraft
Boeing 777-300ER
This stretched, longer-range and altogether mightier-looking variant of Boeing's workhorse 777 model has become its most popular. Passengers benefit from the spacious cabin interiors and powerful horsepower. With its impeccable safety record and fuel efficiency that has beaten Boeing's own initial project, it's become the flagship of many a fleet and with a backlog of orders, airlines can't get enough of them.
---
47.
Best barista
Thomas Lehoux, Ten Belles
Paris is no longer the city of second-rate coffee and this stand-out establishment is upping the game. Owned by dashing barista Thomas Lehoux and the team behind Le Bal Café, Lehoux is something of a cult figure among coffee-heads. Co-founder of the Parisian barista competition, Frog Fight, Lehoux takes his craft as seriously as his fellow Frenchmen would a fine wine. Enjoy his full-bodied cappuccinos with baked goods, soups and sandwiches made by chefs Anna Trattles and ex-monocle Alice Quillet.
10 Rue de la Grange aux Belles, +33 01 42 40 90 78
---
Talk about a comeback. Days before a rejuvenated Japan Airlines was slated to relist on the Tokyo Stock Exchange, the carrier unveiled new seats and menus for international flights. jal's Boeing 777-300er planes will soon boast roomier, lie-flat first and business-class pods and tastier meals.
jal.com
---
45.
Best mâitre d'
A Frederic Kolde at the GH Tokyo
The Grand Hyatt Tokyo is not short on welcoming staff (they were outstanding during the earthquake of March 2011) but top marks go to Frederic Kolde, who oversees the buzzy Oak Door. The greeting is polished without being overly familiar, the service is always attentive and recommendations relevant.
tokyograndhyatt.com
---
We often find ourselves asking, "whatever became of the airline/rail company theme song?" Switzerland's sbb rail heard us and launched a clever campaign this year featuring staff crooning the tune and a passenger strutting, sleeping and relaxing. Take a peek.
sbb.ch
---
43.
Best inflight blankets
Teixidors, Spain
Spanish Teixidors have a range of lightweight cashmere, Merino wool and linen blankets that are woven on antique looms in mills throughout Spain. The firm also champions social responsibility – using sustainably sourced materials and employing disabled people.
teixidors.com
---
42.
Best airport addition
Zürich's b-gates
It took a while to re-activate after it was mothballed in the wake of Swissair's bankruptcy but the relaunched B-gate pier was worth the wait. Solidly constructed with hard-wearing materials, the pier also features something lacking from too many airports – a large outdoor viewing platform to watching the comings and goings of the airport's three runways.
zurichairport.com
---
41.
Best Asian airport
Haneda
Since Tokyo Haneda opened its new international terminal we reckon we've saved a whole week by not having to endure the tiresome trek back and forth to Narita. Having made day-trips around Asia a possibility, we're looking forward to Haneda opening up to more international traffic. Up next we'd like to see an ana flight to Heathrow and Toronto; a Swiss flight to Geneva; and Lufthansa to Dusseldorf.
haneda-airport.jp
---
40.
Best use of public funds
Frecciarossa train, Italy
For decades state operator Trenitalia sat idle while the Shinkansen and tgv made history in high-speed transport. Today, its Frecciarossa rolling stock is punctual (no jokes about Mussolini) and in the works are stations in Bologna, Florence and Naples and a locomotive to make the Milan-Rome trip in almost three hours.
trenitalia.com
---
39.
Best dim sum
Cathay Pacific Lounges, HK Airport
During Cathay connections linking us to Seoul, Tokyo and Taipei you'll usually find us busily filing copy, doing radio interviews or lined up for dim sum in one of their lounges. With too many airlines serving up the same limp sandwiches and bags of crisps, their revolving dim sum offer allows us to forgive the occasional delay.
cathaypacific.com
---
38.
Biggest shake-up on the horizon
Norwegian Air
Having spent $21.5bn earlier this year on expanding its fleet, budget airline Norwegian Air is looking to the Asian market – and Bangkok and New York are up first on the departure board. Currently venturing no further than North Africa and the Middle East, Scandinavia's second-largest airline has invested in eight Boeing 787 Dreamliners, set to join the fleet in 2013.
norwegian.com
---
37.
Best travel combo
Begg scarf, Robert Collina cardigan, James Perse T-shirt, Muji Found trousers, Tabio socks, Muji slippers
Comfort and dignity rarely go hand in hand at 36,000 feet but we think we've found the right get-up to look dapper on journeys over six hours (we rarely get changed for shorter flights) and lounge/sleep in comfort. From the bottom up we like Muji slippers paired with a short Tabio sock (nothing's worse than hot ankles), Muji Found baggy cotton trousers (they never ride up), a James Perse V-neck T-shirt, a roomy Roberto Collina cardigan to keep the chill off and a Begg cashmere scarf to keep the downdraft from slipping down our back.
---
36.
Best view
George V Penthouse Suite
The opening of George V's new Penthouse Suite this July is yet another excuse to stay there. Designer Pierre-Yves Rochon was given carte blanche to design this apartment-sized 160 sq m suite. It has six terraces, one of which has a private dining area. Have a nightcap while enjoying 360-degree views.
fourseasons.com/paris
---
35.
Best camera for capturing it all
Fuji's new XF1
Available in brown, red or black the two-tone aluminium body of the xf1 is designed to be noticed. The numbers add up too, with 12-megapixel resolution, four times manual zoom and a large lcd display. The ingenuity of the camera is its speed and it can be quickly activated with the twist of its lens and only a 0.8 second delay between pictures.
fujifilm.com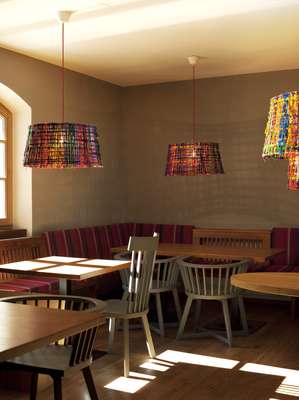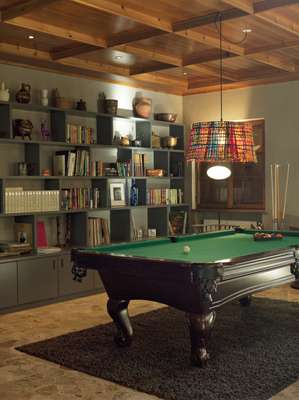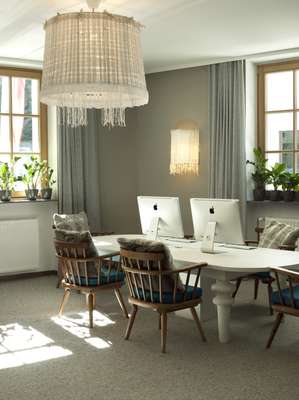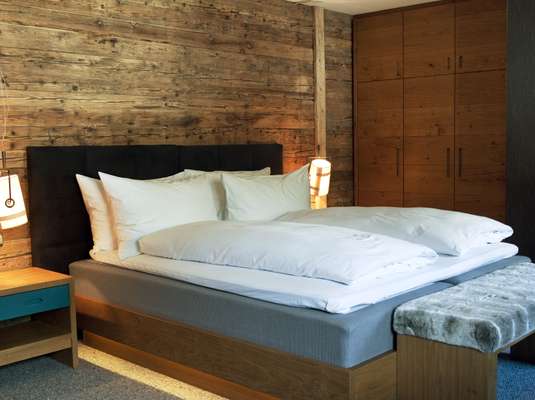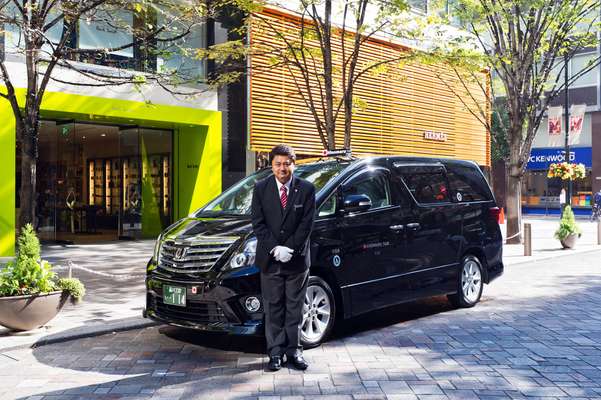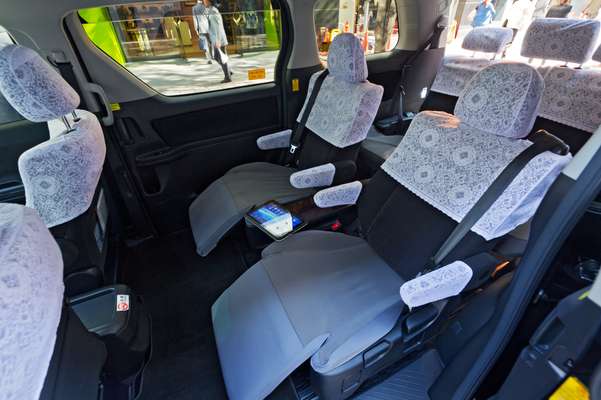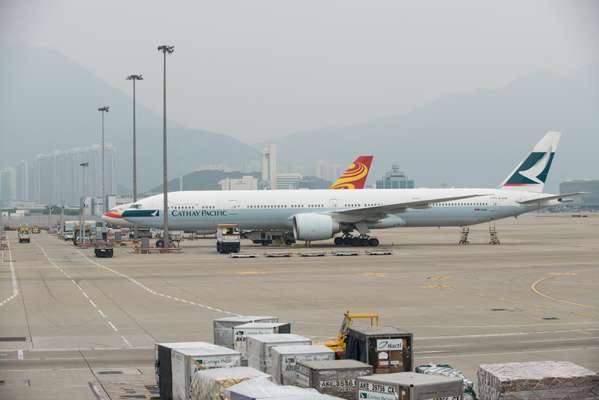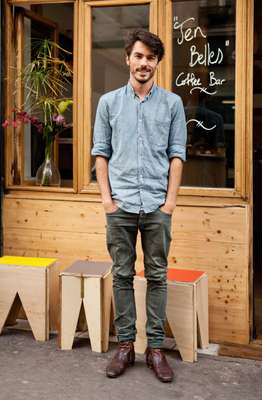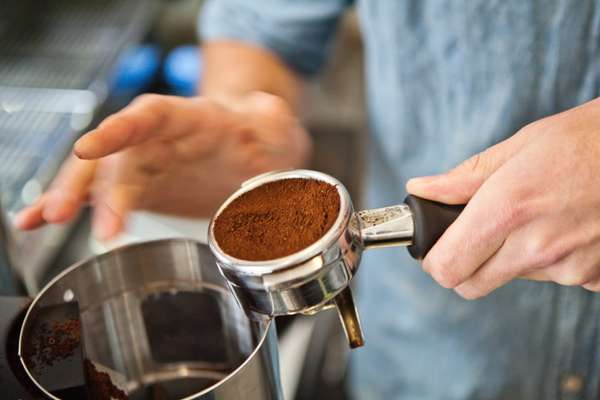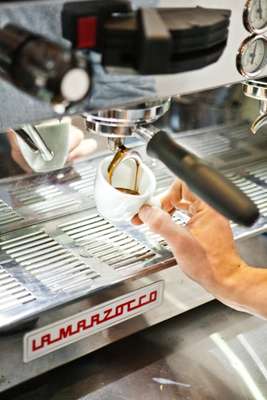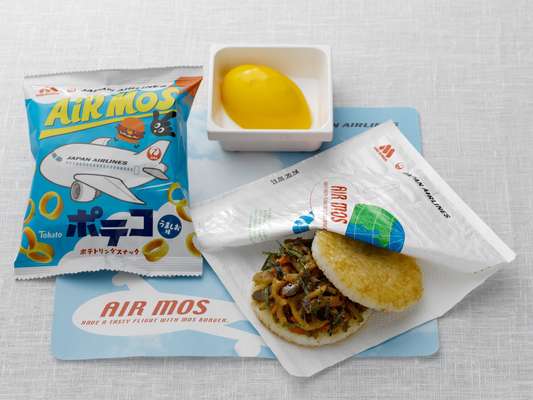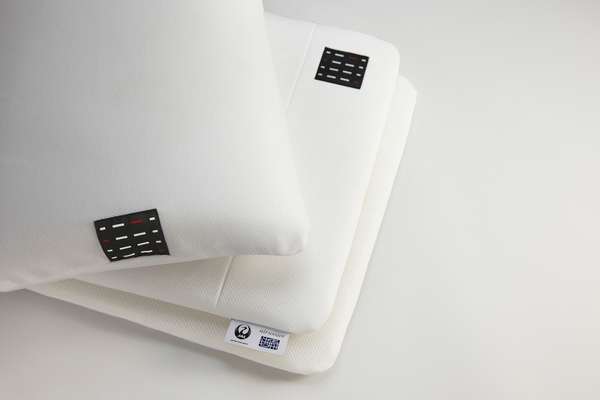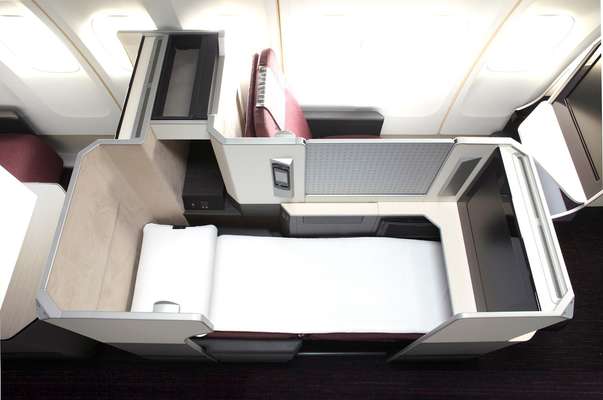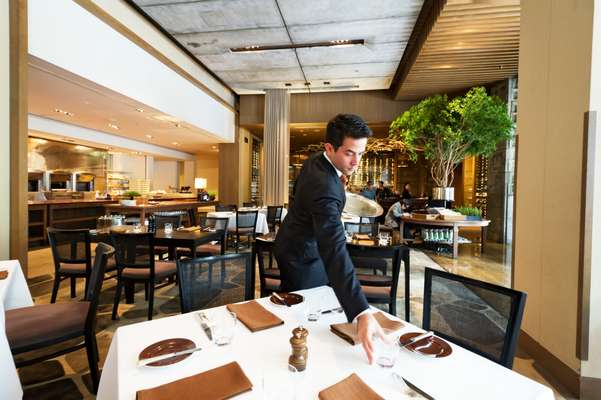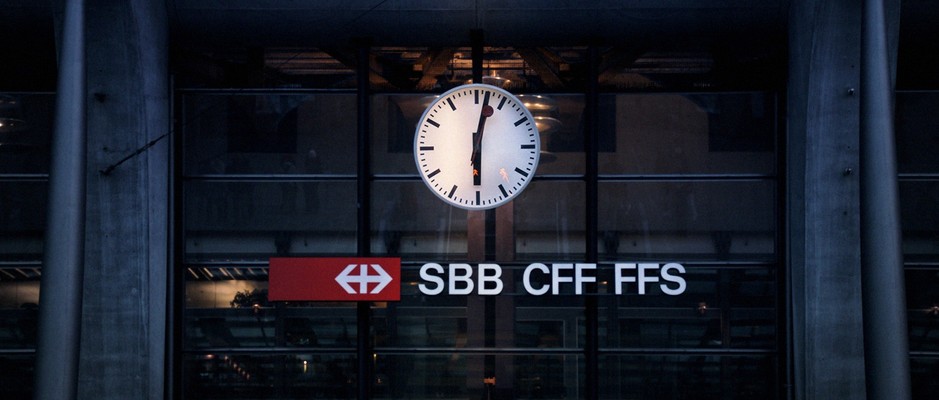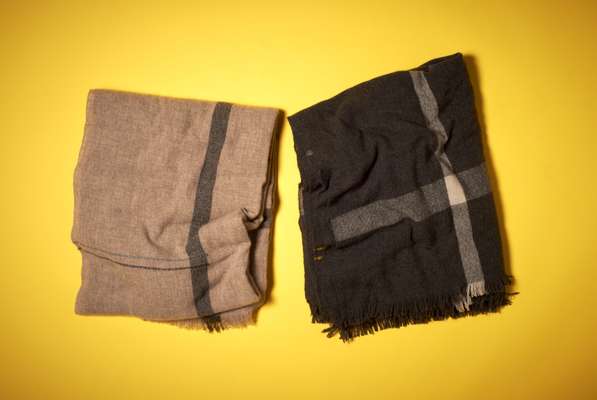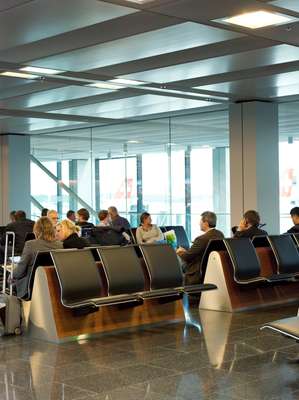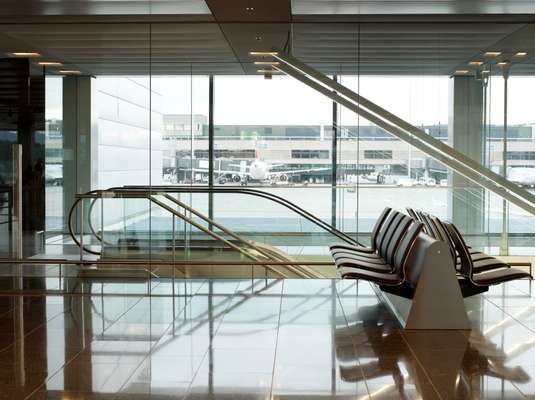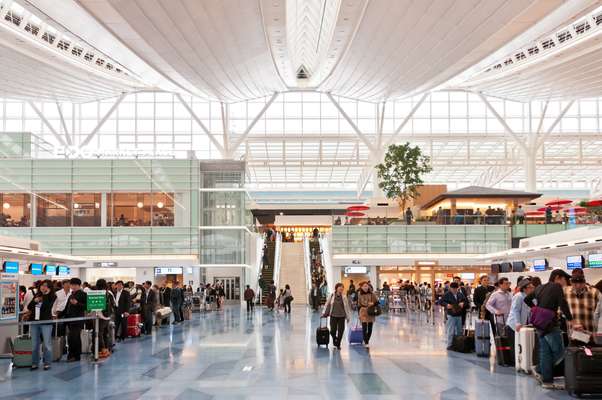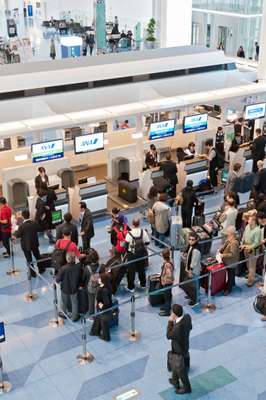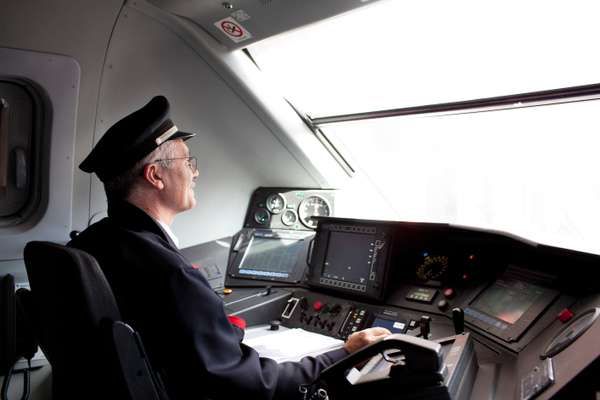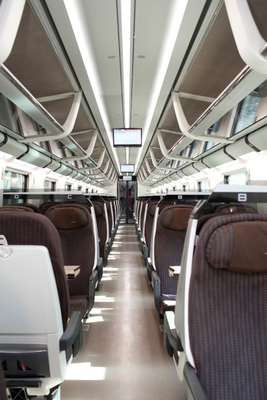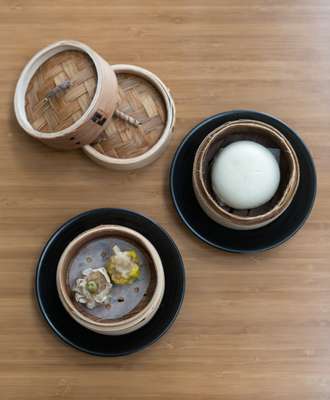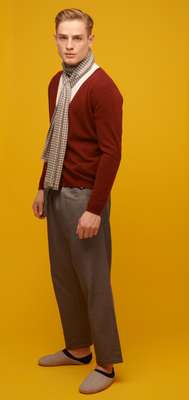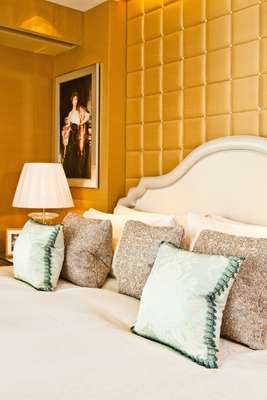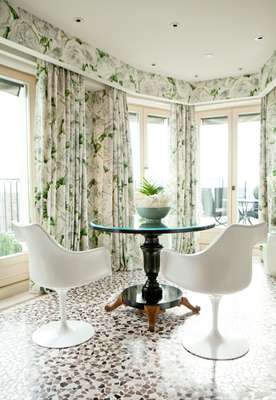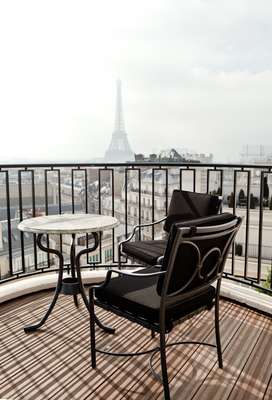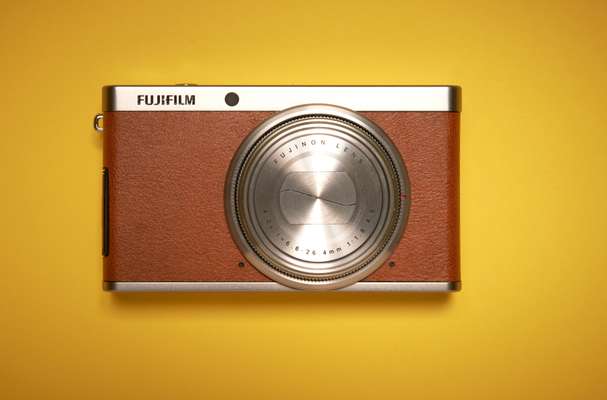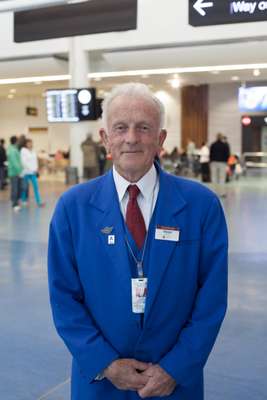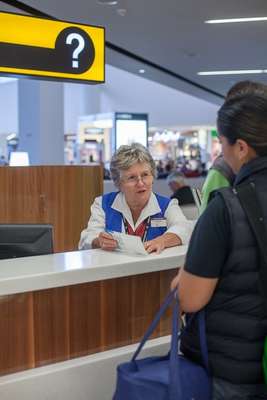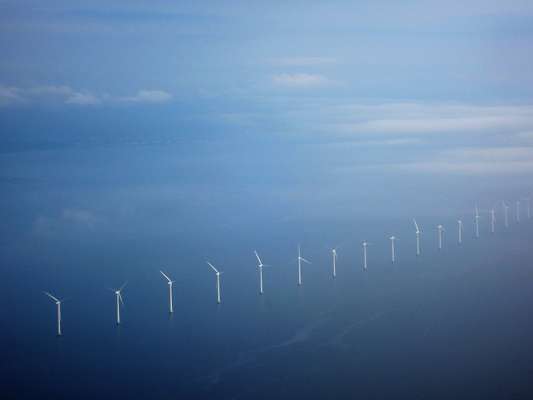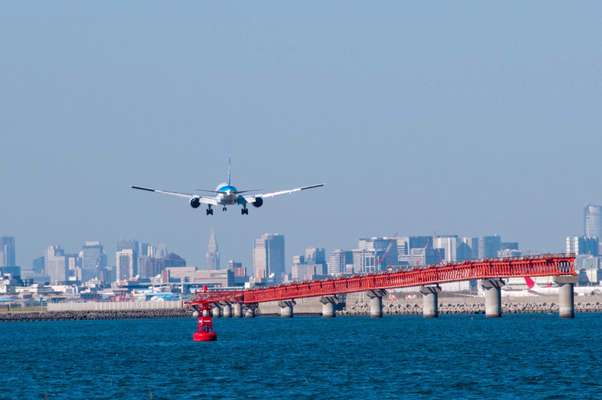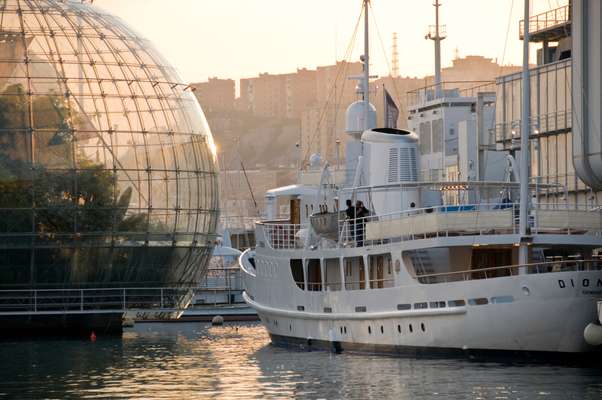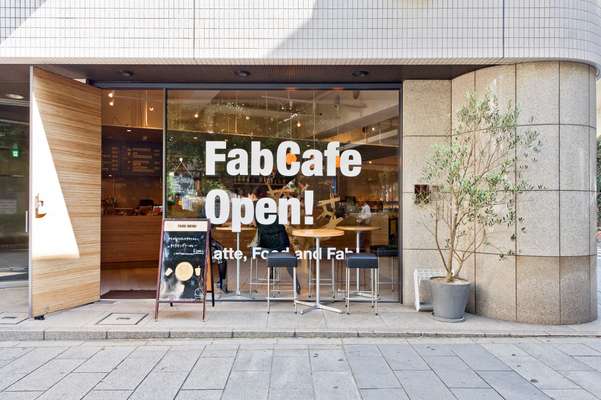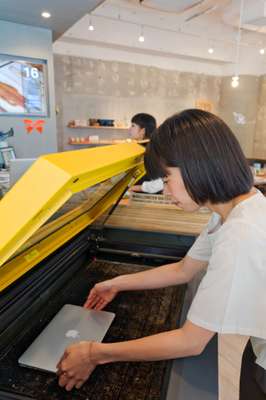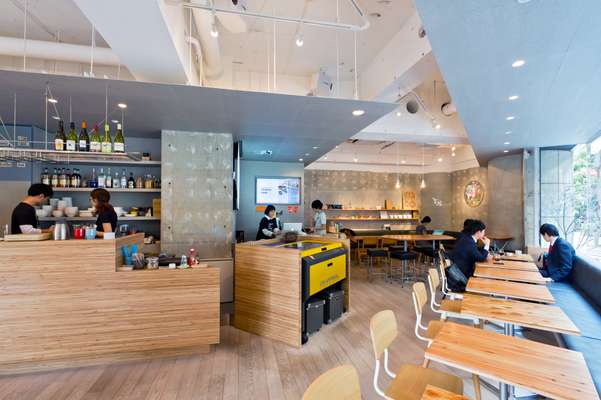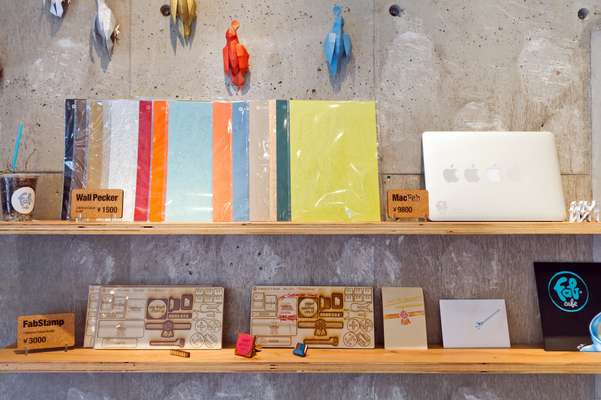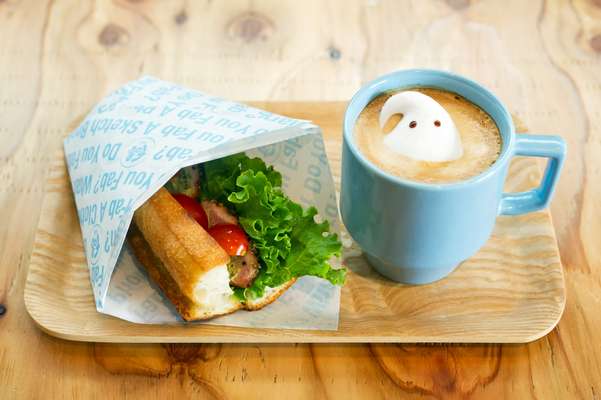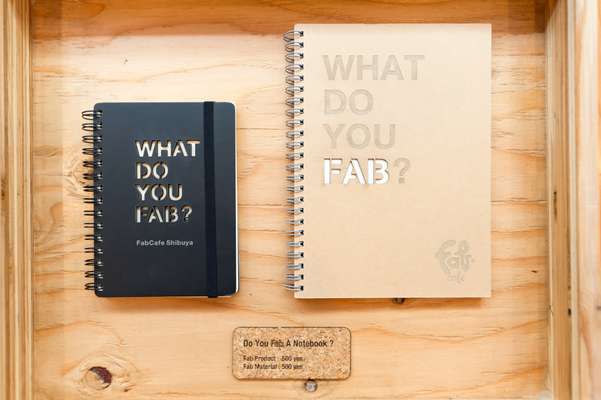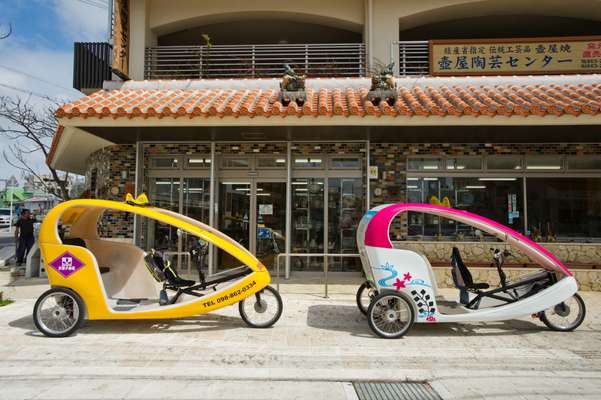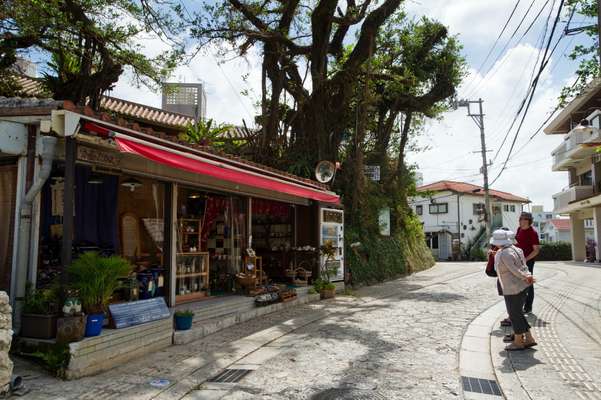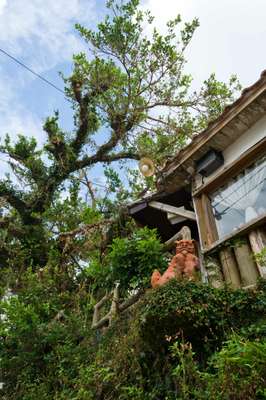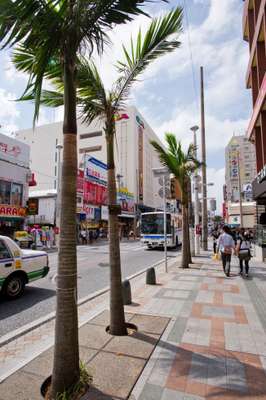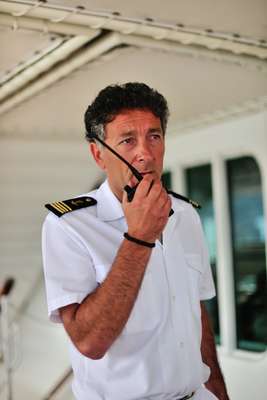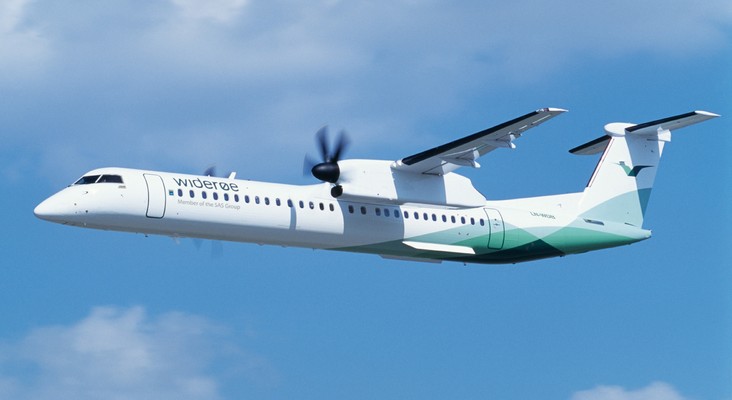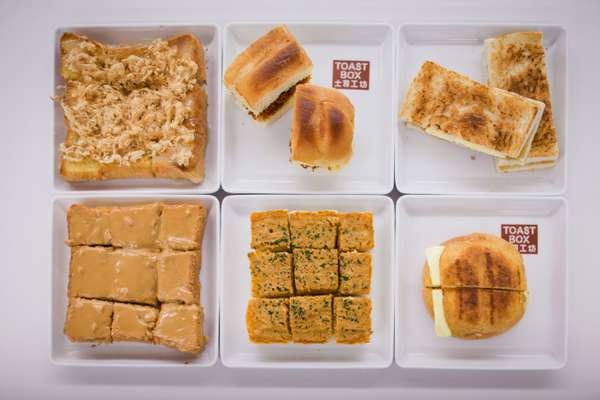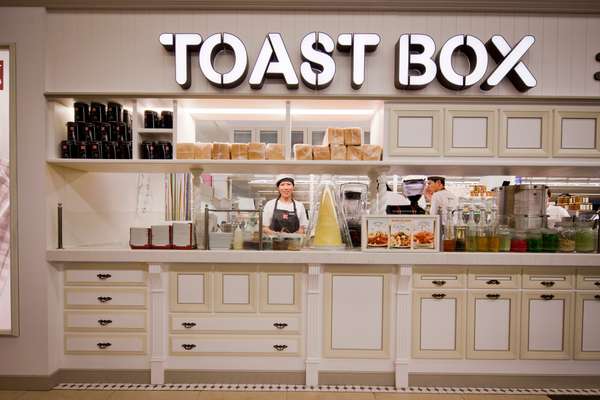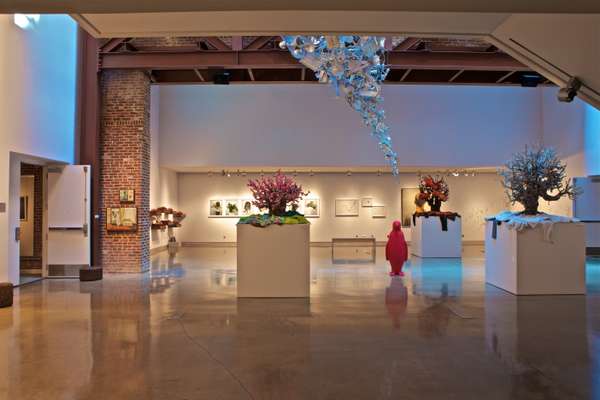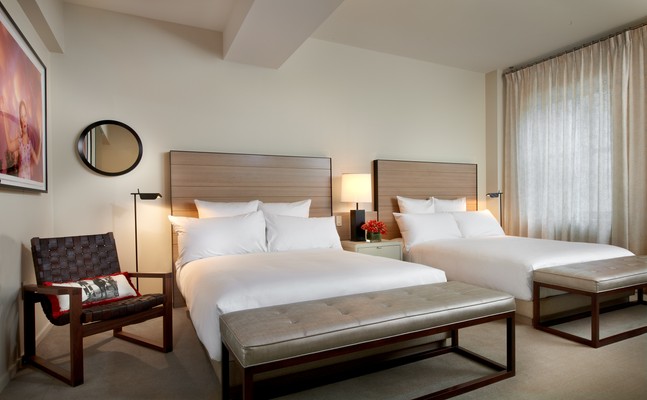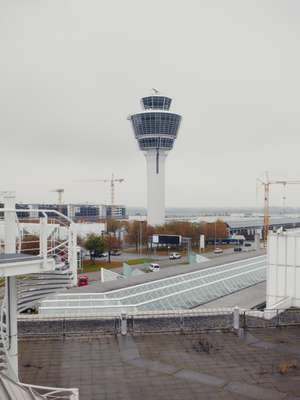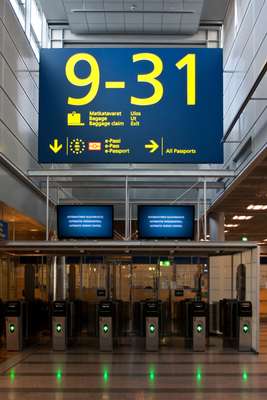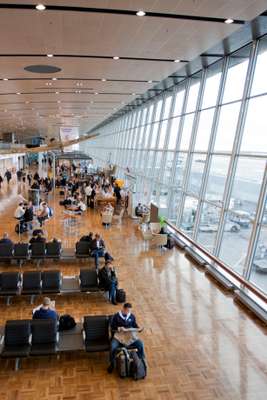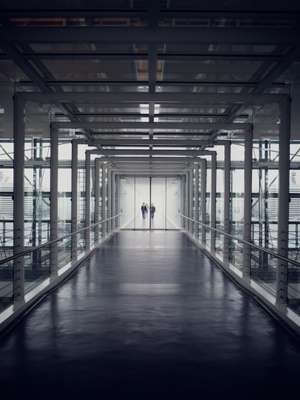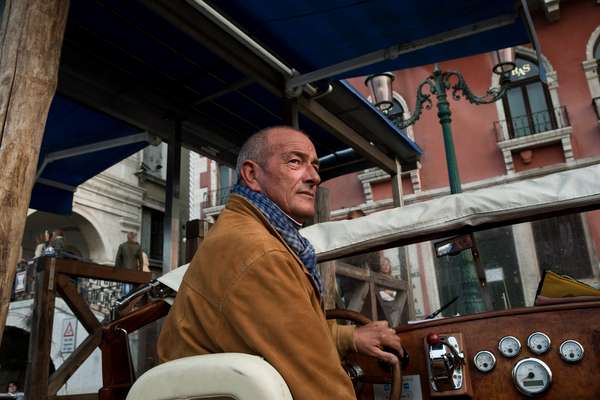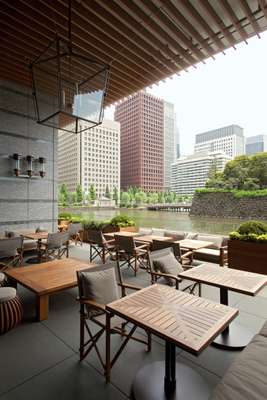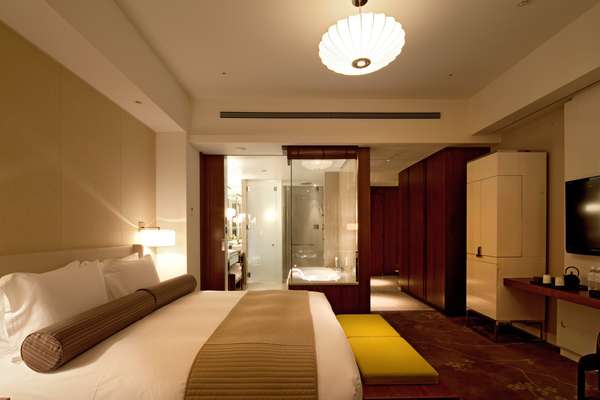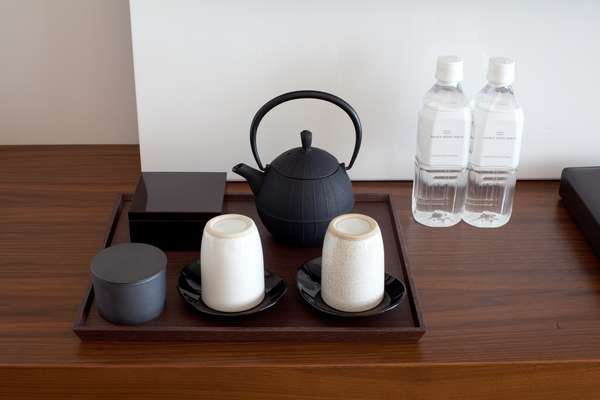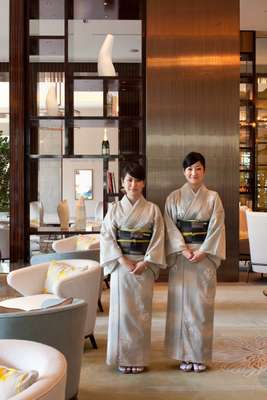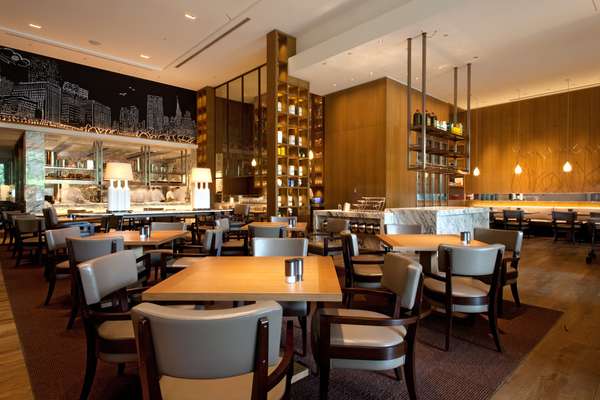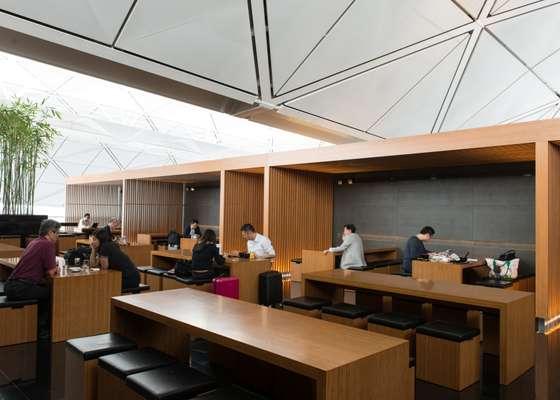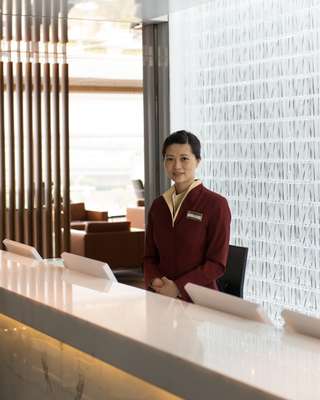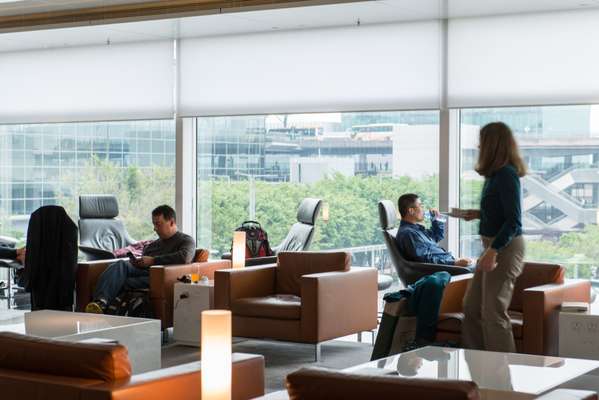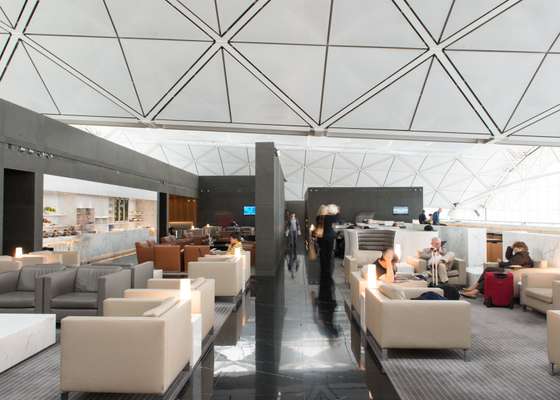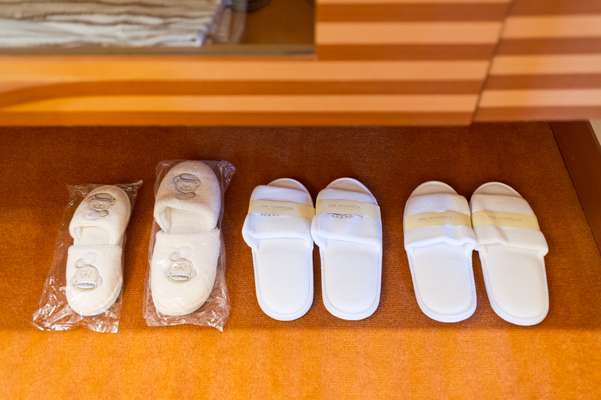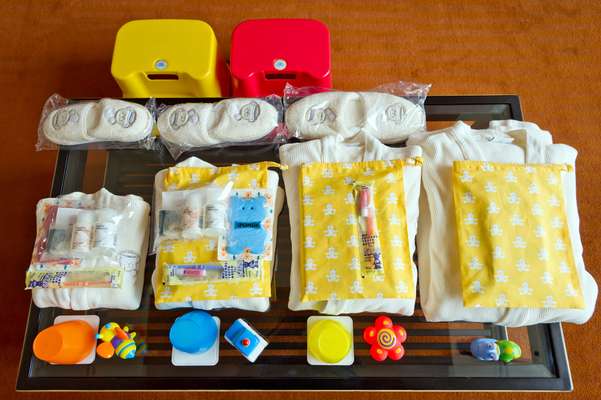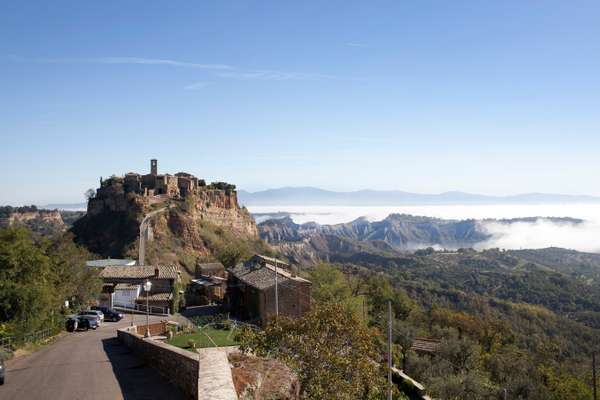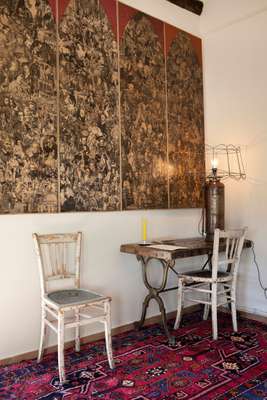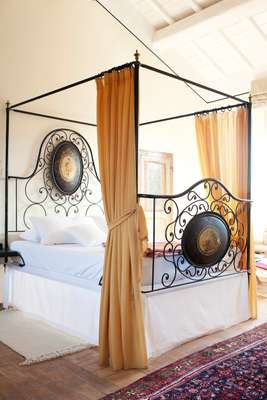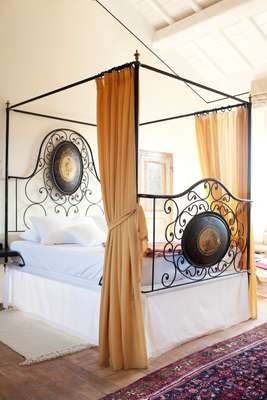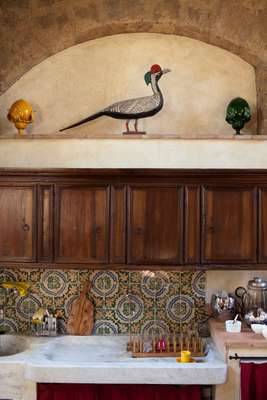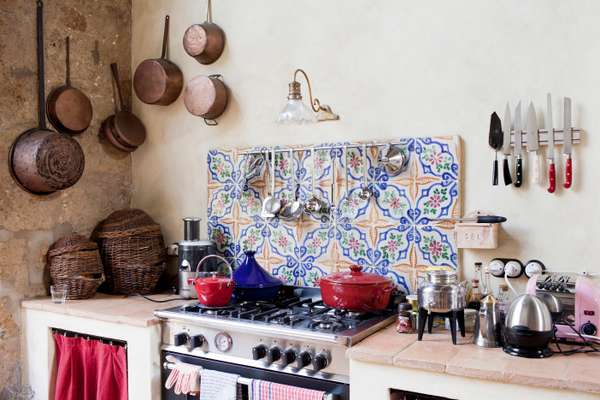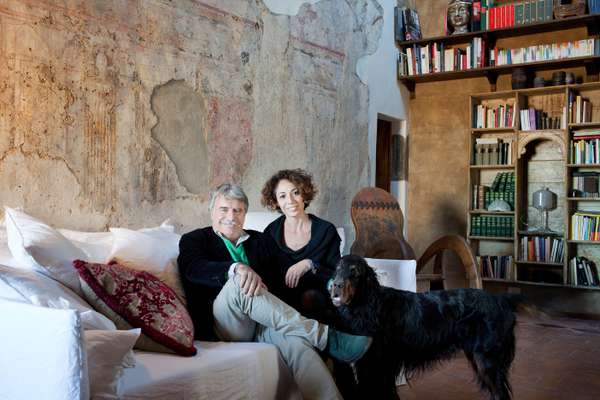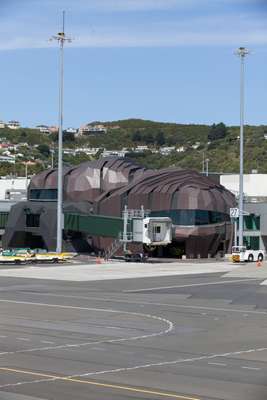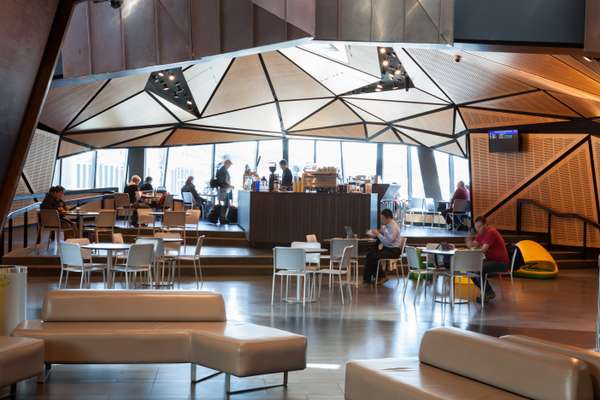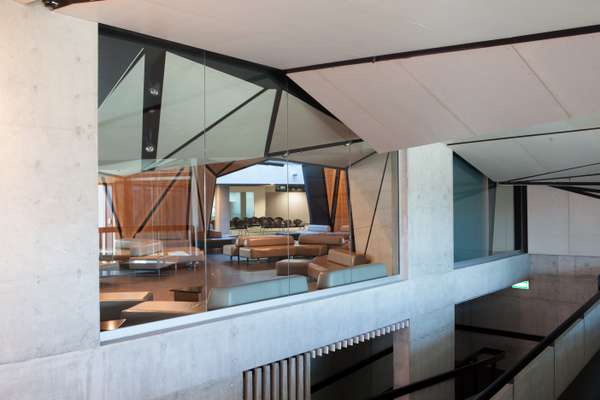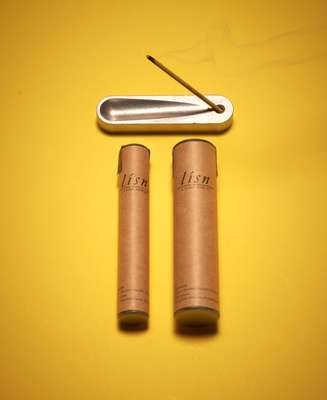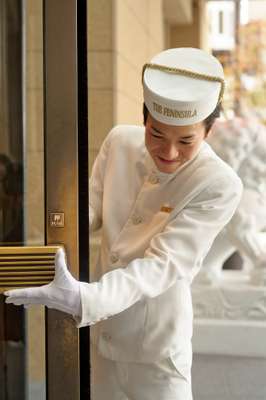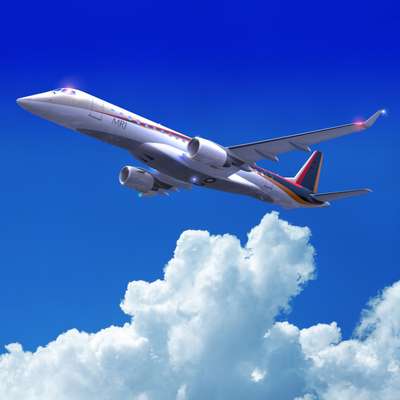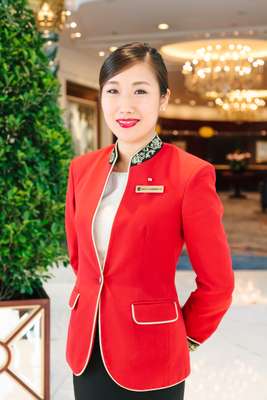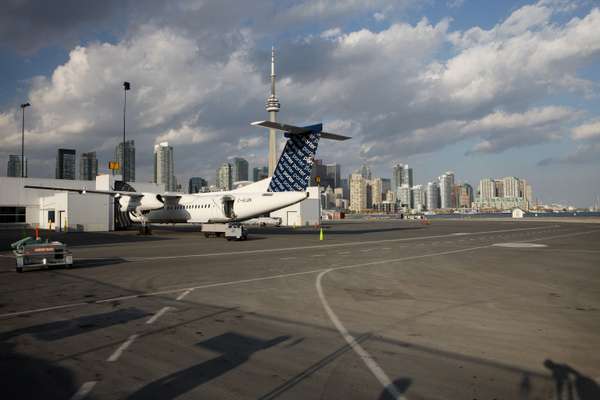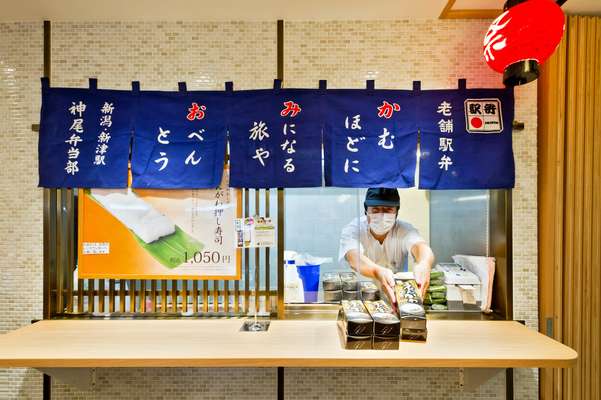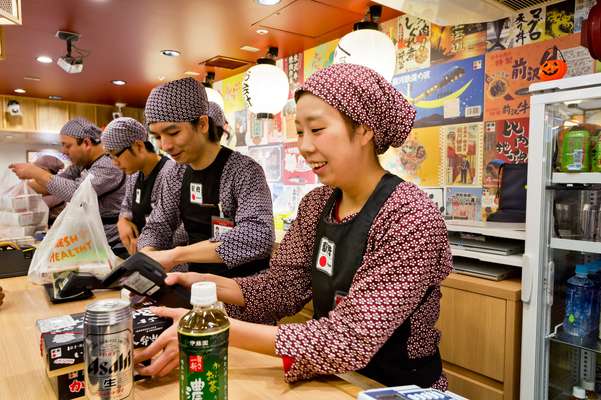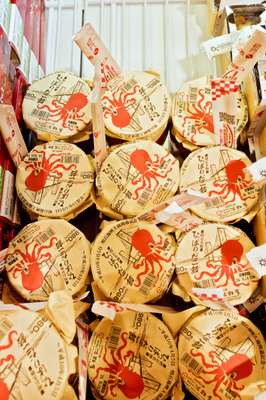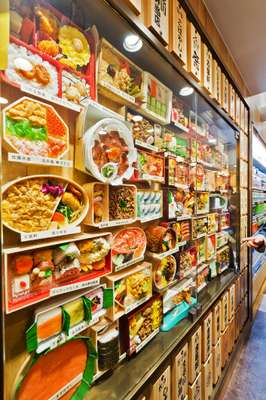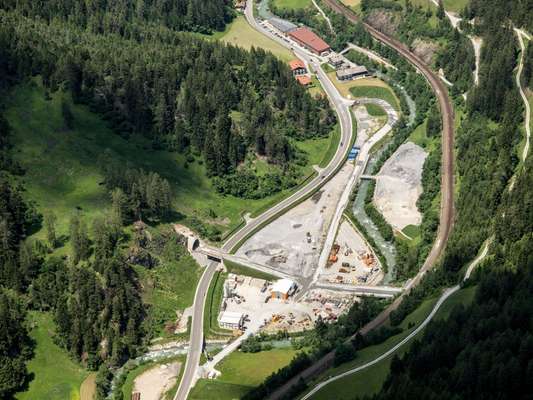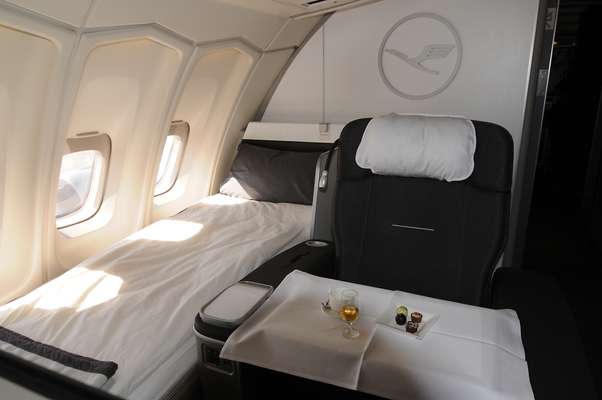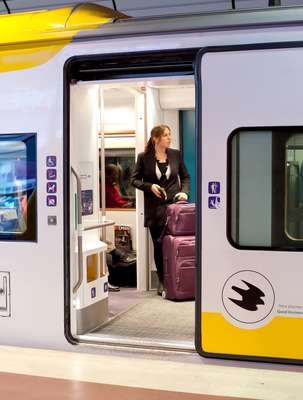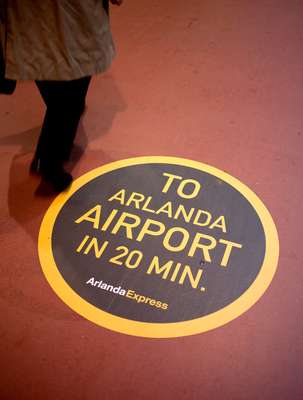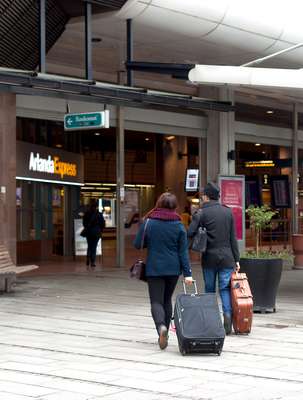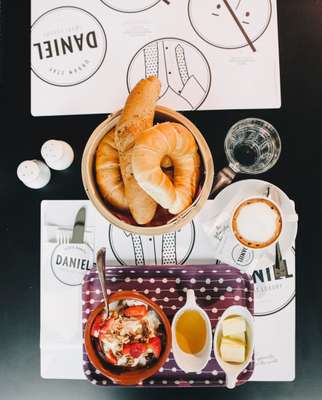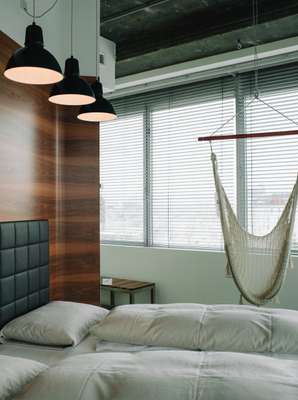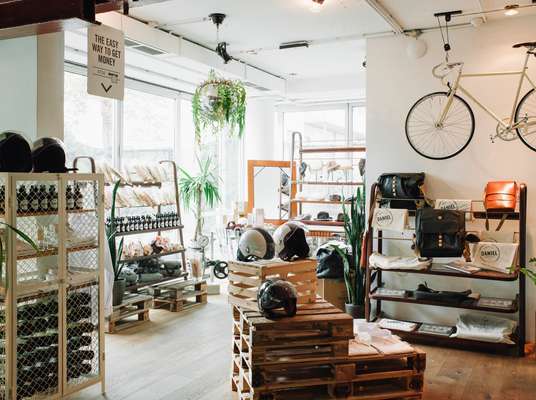 ---
34.
Most gracious guides
Pensioners, Auckland Airport
In an era when many airports have turned to frustrating interactive digital display boards to "help" with questions, directions and connections, Auckland airport needs to be applauded for its teams of well groomed pensioners who are on standby throughout its facilities to guide, counsel and console. With their dignified attire (no t-shirts or dopey sweatshirts), they make a perfect first and lasting impression.
aucklandairport.co.nz
---
33.
Best travel bag
Chambord Sellier, France
This sturdy leather tote is handmade in the town of Chambord in the Loir-et-Cher. Founded in 1947, the Chambord Sellier factory specialises in high-quality leather goods and in 2004 launched its own leather product line. This tote comes in dark cobalt blue and olive green and is the perfect size for your laptop and magazines.
rumors.jp
---
32.
Best airport approach
Copenhagen and Haneda
As airport approaches go there are two that always get our noses pressed against the window. The landing across the Ørsesund (top) with the bridge, wind turbines and super-freighters you think you might clip is always exhilarating. In Asia, the approach from across Tokyo Bay (bottom) with a hard left turn at the end is vaguely reminiscent of the good old days flying into Hong Kong's Kai Tak.
cph.dk; haneda-airport.jp
---
31.
Innovative onboard service
Garuda Indonesia
Garuda Indonesia is not known for being forward-thinking but the management in Jakarta have invested in new aircraft and seats, and introduced onboard immigration service on selected flights into Jakarta and Denpasar. Anything to eliminate a tedious queue.
garuda-indonesia.com
---
30.
Old-school yacht for summer cruising
M/Y Dionea, Mediterranean
A summer charter on the Med doesn't come cheap but today's fleet of floating gin palaces have little in the way of charm – top-heavy superstructures and too much indoor gadgetry that distract from life at sea. For a week's cruise off Sicily or Greece's more idyllic isles, monocle prefers the classic lines of the m/y Dionea. Her 1960s silhouette cuts an elegant figure above the waterline and her teak sun deck is the ideal perch to work on one's tan.
mydionea.it
---
29.
Best for meetings
FabCafe, Tokyo
What meeting would not be improved by a marshmallow latte and a plate of pastrami sandwiches? FabCafe in Tokyo's Shibuya district can offer both. And a laser cutter – which explains why several of the customers are hunched over designs on their laptops. The café, which opened in the spring, has also proved popular for evening events and talks – all encouraged by the free-thinking founders who hired young architects, Jun Inokuma and Yuri Naruse, to create the bright, workshop-feel interior.
fabcafe.com
---
28.
Urban tropical destination
Naha
If you like your semi-tropical retreat to come with a good urban backdrop complete with cosy bars, outstanding bakeries, top-notch pizza joints and amazing burgers then Naha has to be the best place for a week or long weekender. While it many not win any beauty contests, we think it's the most under-rated city escape in the Pacific.
---
27.
Best captain
Captain Etienne Garcia
You can count on Captain Etienne Garcia, head of French cruise line Compagnie du Ponant, for a good adventure. He says, "When sailing in Antarctica I moor my ship against an ice float so people can walk directly onto the ice or I take them on night excursions so they can see the midnight sun first-hand. I can't deny my passengers a unique moment."
en.ponant.com
---
26.
Most imaginative route
Turkish
Interesting trade and diplomatic routes can emerge when a national airline and a foreign ministry are in lock-step. Earlier this year Turkish Airlines opened up one of the smartest (and riskier) routes in civil aviation – Istanbul to Mogadishu. Turkish has become the smart choice to this volatile stretch of Africa.
turkishairlines.com
---
25.
Best short-haul aircraft
Bombardier Dash-8 Q400
Bombardier's most recent Dash-8 q400 is the quiet (that's what the q stands for) hero of niche operators and regional airlines. It's a less visible but no less capable workhorse, connecting everything from secondary cities and island communities to major capitals around the world. The q400 has made great advances in sound insulation and thanks to its green credentials, it has the added bonus of lower fuel bills.
bombardier.com
---
24.
Best amenities
ANA's basic kit
We're of the opinion that amenity kits are a waste of time and also a minor environmental catastrophe. Seriously, who really wet shaves on an aircraft? For environmental and graphic design reasons we think ana has it nailed with its simple, useful line-up of amenities that are on offer at galleys or passed around as part of the in-flight service.
ana.co.jp
---
23.
Best concept
Toast Box, Singapore
When there's only an hour to connect to our frequent flight down to Brisbane at Changi we tend to pass on the SQ lounge and go straight to one of the many toast kiosks at the various terminals for a stack of lightly toasted bread heaped thick with butter and sugar cane spread. If it's on departure and there's a hangover involved we might also pair that with a soupy chicken curry.
toastbox.com/sg
---
22.
Best hotel brand
21c Museum Hotels, Louisville
The opening of the first 21c Museum Hotel in Louisville (right and top right) reshaped hotel art collections forever. With the help of architect Deborah Berke, philanthropic founders Laura Lee Brown and Steve Wilson design their hotels to engage guests with contemporary art and regenerate their areas. Teeming with pieces from the collection of the founders, alongside works borrowed from museums and collectors, it has revitalised the Louisville community. The group's Cincinatti property (right, bottom) opened this November with a Bentonville hotel to follow in early 2013.
21cmuseumhotels.com
---
21.
Best European airport
Munich and Helsinki
We'll generally opt for direct, non-stop where the right carriers are involved but to trickier destinations that require a connection and a good airline we'll be looking for flights that go via hel or muc. While Helsinki (far right, top and bottom) won't win any cosy awards (it needs to work on this), it's on top when it comes to short dashes between gates. When Lufthansa's the only carrier that will do the trick, it's always Munich (right) rather than dreadful Frankfurt.
helsinki-vantaa.fi, munich-airport.de
---
20.
Best after-dinner journey home
Water taxi, Venice
The only thing better than a late night, canal-side dinner in Venice is the water taxi home to your hotel. Sailing through the maze of crumbling townhouses, where old couples are sharing a bottle of Chianti by candlelight with the water lapping at their feet, is an unforgettable experience. And far more romantic than an over-priced gondola.
---
19.
Best sun hats
Grevi, Italy
Hats are a handy wardrobe accessory but often make awkward travelling companions – it's either an etiquette defying caps on in the cabin, or leave them to a scrunched fate in the suitcase. Artisan hatmaker Grevi has the perfect carry-on solution. Its flexible, breathable, hemp-fibre sun hat folds up easily in a tote when final boarding is called or clouds gather at the beach. They even come with a calfskin strip on the crown for a better fit.
grevi.it
---
18.
Best re-fit
Palace Hotel, Tokyo0
Loyal customers at Tokyo's Palace Hotel feared that the atmosphere of the 1961 hotel would be lost when it was torn down and rebuilt this year at a cost of €850m. They needn't have worried. Yes, the new 290-room hotel is sparkling and modern: the rooms, with their generous bathrooms are a major upgrade, the Evian spa is a state-of-the-art retreat, and the moat-side terrace and lobby lounge are stylish additions. But the feel of the old place is still there. Most of the staff from the old hotel returned, including Masaru Watanabe, the charming gm. Other welcome returnees include the dimly lit Royal Bar and French restaurant Crown.
palacehoteltokyo.com
---
17.
Best airport lounge concept
Lufthansa HON Circle lounge at Munich and Cathay Pacific at Hong Kong airport
In a perfect world we'd never need to use the lounge because we can arrive at the airport just in time, flights are never delayed and we can stride direct to the gate to settle into our seat. For days when there's work to be done and connections need to be made we'd opt for spending our time in Munich's Lufthansa hon Circle lounge or Hong Kong's Cathay Pacific facilities. On the latter, they should have retained John Pawson to maintain aesthetics.
lufthansa.com, cathaypacific.com
---
16.
Best for kids
Peninsula Tokyo
When it comes to an eye for detail, The Peninsula Tokyo leaves no stone unturned and even its littlest guests don't get overlooked. Expect an assortment of bath toys and a wooden cot with a prettily patterned bed set. Slippers are available in sizes that extend to six-month old babies and sterilised bottles are returned in a jiffy on a silver tray.
peninsula.com/tokyo
---
15.
Best bolt-hole
Corte della Maestà, Italy
Italy is well endowed with picturesque hilltop towns but few rival the privacy found in Civita di Bagnoregio. The hamlet is only accessible by footbridge and a full house at the five-room Corte della Maestà sees the medieval village double in population. At the inn, guests cosy up in front of the stone fireplace and meals are shared around the kitchen table, while in summer visitors sun themselves in the garden or read under the shade of fruit trees.
cortedellamaesta.com
---
14.
Best new air terminal
Wellington International Airport
If you're touching down at Wellington Airport, you'll notice a jagged copper-clad structure rising like a mountain on the tarmac. Gehry-esque in ambition and stature, this is the airport's new international air terminal, called "The Rock". Designed by Studio Pacific and Warren and Mahoney, it can now accommodate 1,000 passengers an hour. The cavernous wooden interior and its triangle-panelled ceilings are as impressive as its exterior.
wellingtonairport.co.nz
---
13.
Best way to refresh a room
Lisn 'sunny' incense
When you can't quite shift the stuffy aftermath of an impromptu dinner or drinks party in your suite, turn to Lisn. This incense specialist dates back to 1705 when it was established in Kyoto. For those not keen on fruity or flowery fragrances opt for the "sunny" incense with its woody notes of hinoki.
www2.lisn.co.jp
---
12.
Most charming doorman
Ryu at Peninsula Tokyo
After a rocky landing at Narita and a two hour drive into Tokyo we like nothing better than the gentle turn into the driveway at The Peninsula and being greeted by the perfectly coiffed, gently bronzed Ryu who's the best bellboy we've come across. We hope he's on the hotel group's management fast-track.
peninsula.com/tokyo
---
11.
Best innovation
Flight connect signs at Zürich airport
We wonder why no one didn't do it sooner but Zürich's flashing screens at the end of their boarding bridges that announce connections rank as one of the best innovations we've seen in civil aviation. Not only do these screens save on connection time, they also act as a clever reminder of Swiss ingenuity.
zurich-airport.com
---
10.
Most eagerly awaited aircraft
Mitsubishi MRJ
When Mitsubishi announced it would be building its own regional jet, it was big news for Japan. Though the nation has had a hand in a number of aerospace projects over the years, the upcoming 70-90 seat mrj (Mitsubishi Regional Jet) will be the first commercial aircraft Japan has produced domestically in about 50 years. It also promises to be an impressive machine, with a more spacious cabin and revolutionary operating economics. First flight is scheduled for the middle of 2013. ana will be first to fly it.
mrj-japan.com
---
09.
Best crew accessories
SWISS
From December, if you fly swiss, you'll be able to spot the playful checkered handiwork of designer Caroline Flueler. Four years after the launch of the new swiss uniform, Flueler has been tasked with refreshing the uniform accessories of the cabin crew. Her new scarves and ties are a chic accent on the uniform and sport her signature check pattern that can also be spotted in the onboard seat upholstery, pillows and blankets.
swiss.com
---
08.
Most gracious check-in assistant
Shangri-La, Hong Kong
Sachi Yamamoto from Shangri-La's Island property atop Pacific Place is the type of hotel staffer you'd like on hand at every port you call on. Elegant and informed, Sachi is on hand well before you pull into the driveway and will tend to all your needs throughout your stay. We're lobbying Shangri-La to put her in charge of training for all front of house staff.
shangri-la.com/hongkong/islandshangrila
---
07.
Best North American airport
Billy Bishop Airport
Named after a heroic First World War pilot and Victoria Cross recipient, the Billy Bishop airport in Toronto is everything a regional hub should be. Connecting 18 cities in North America to more than 80 international destinations, the terminal served 1.55 million passengers in 2011 and expects these figures to swell. Having turned a 90 per cent increase in profit in 2011 from the previous year, like Billy Bishop himself the downtown airport is a testament to what aviation can offer.
torontoport.com
---
06.
Lunch on the go
Ekibenya Matsuri, Tokyo
No long-distance train ride would be complete without the perfect meal: a Japanese bento box stuffed with a sampling of the season's best. These ekiben (a mixture of the words for station and bento) aren't your ordinary ready-made morsels. They're meticulously prepared and celebrate regional produce. Tokyo's Station's Ekibenya Matsuri, which opened in August, sells more than 150 types of bento box meals – oumi beef sukiyaki from Shiga or iwashi-kabayaki (grilled) from Aomori – that are shipped in daily from all over the Japanese archipelago and usually only available on far-flung railway lines.
nre.co.jp/shop/db/detail_00609
---
05.
Most eagerly awaited infrastructure project
Brenner Rail Tunnel
Between Innsbruck in southern Austria and Fortezza in northern Italy lies the Brenner Pass. Notorious for its congestion, the Alpine thoroughfare will soon be serviced by the Brenner Rail Tunnel (bbt). Started in 2006, the project is a joint venture between the Austrian and Italian governments with a third of its funding coming from the EU. Upon completion in 2026 it will be the second-longest rail tunnel in the world, at 56km.
---
04.
Best first-class set up
Lufthansa's upper deck
Sometimes all it takes is a little ingenuity to teach an old dog a new trick and also create a loyal fan-base amongst discerning passengers. By overhauling the upper deck of its 747-400s (cutting first class seats from 16 to 8 and installing permanent beds beside the remaining seats), Lufthansa's older long haul aircraft now feature the best first-class set up in the sky.
lufthansa.com
---
03.
Best for luggage
B-jirushwi Yoshida at Narita Airport, Tokyo
Considering it serves a shopping-mad city, Tokyo's Narita Airport was always surprisingly slow on the retail front. Things have picked up now and one of the best additions is B-jirushwi Yoshida at Terminal 1. A collaboration between Beams and Porter, the label offers Porter's durable Japan-made travel bags, totes and wallets plus clothes and travel accessories. The Global Standard (gs) collection is exclusive to the airport shop. You can also stock up on Monocle treats.
bjirushi.com
---
02.
Best taxi to train set up
Arlanda Express
Airport-city centre rail links can all fall apart if the walk is too long from arrivals to platform or platform to connecting transport. Stockholm's Arlanda Express takes our prize with its well designed interiors, clear announcements and 15 second walk from carriage to cab rank.
arlandaexpress.com
---
01.
Affordable hotel concept
Hotel Daniel, Vienna
For a no-nonsense city hotel, turn to Hotel Daniel. Headed by Florian Weitzer, the brand has two properties; one in Graz and one in Vienna that opened in 2011. Visitors checking in at Vienna will be greeted by wafts from the on-site bakery and those who've overindulged can rent the hotel bicycles.
hoteldaniel.com