Pantry / Global
Shelf life
Each issue, we take an everyday pursuit or situation and give it the *Monocle* overhaul. This month, we stock up on some late-summer essentials to fill the shelves of our perfect pantry.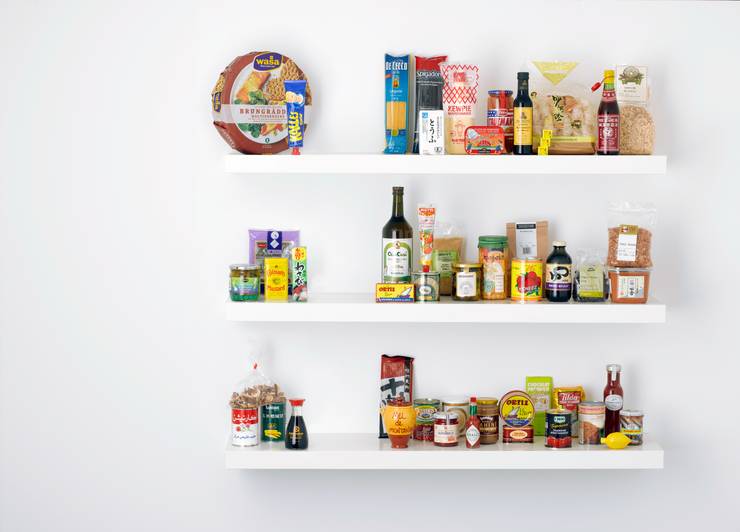 As autumn draws near, it is time to restock our larder with all the long-life victuals required to season our sauces and add crunch to our katsus. While we spend a great deal of time sniffing and squeezing the fresh produce at Portobello Road market, we also spend a great deal of money on pantry staples at Globus in Zürich. It's all very well nipping into a local butcher's, baker's or grocer's for fresh chops or crisp veg, but some ingredients sit happily on the shelf for months until the occasion arises.
In addition to the obvious – good quality extra-virgin olive oil, soy sauce and Tabasco – no pantry would be complete without an eye-watering wasabi, a bar of extra-fine dark chocolate, a bottle of easy-squeeze Kewpie mayo or a tube of Kalles caviar. Rustling up something from nothing couldn't be easier.
Our 10 favourite food stores
01 Fernandez & Wells, London
02 Sahadi Importing Company, New York
03 Dallmayr, Munich
04 The foodhall at Magasin du Nord, Copenhagen
05 Corduroy & Finch, Singapore
06 Zingerman's, Chicago
07 Pusateri's, Toronto
07 GrEAT Food Hall, Hong Kong
09 Globus Delicatessa, Geneva
10 Hemköp underneath Åhléns, Stockholm