Briefing / Asia
Asia
Briefing
New flights from Tokyo to Yangon, why the French are lighting up Cambodia, and Japan gets creative.
Flight Path No.03
Burma in business
Yangon
[TRANSPORT]
Plane: 737-700er
Airline: ANA
Route: Tokyo to Yangon
Frequency: Three times a week
Just a few years ago, the chances of All Nippon Airways launching a business-class-only service to Burma would have seemed impossibly remote. Now the picture is very different and, in October 2012, after a 12-year absence from the country, ANA began a new thrice-weekly service between Tokyo Narita and Yangon.
As the country emerges from authoritarian rule, demand for air services is surging. Nearly every airline in Asia is either beginning or planning flights to Burma, but ANA's decision to operate the route with an all-business class 737-700er sets it apart from other new flights to the former capital. The 38-seat "Business Jet" service owes its existence to significant Japanese corporate and government involvement in Burma as it returns to the world scene.
Japanese companies are flooding in with commissions to rebuild water supply systems, upgrade telecoms infrastructure and fix roads. One consortium is building a satellite industrial city outside Yangon, and the Japanese government has resumed lending to Burma.
ANA is looking to capitalise on the resultant demand, as well as on Burma's potential for growth as it continues on the path of democratisation. The new route cuts out a Bangkok connection for Japanese business travellers, but is also a viable one-stop option for those heading to Yangon from North America. "ANA's strategy is to capture demand in the Asian market where future growth is predicted," says ANA spokesperson Megumi Tezuka. "We are confident that Burma as a country has an extremely high potential for growth."
---
Q&A
Darrel Webber
Secretary general, Roundtable on Sustainable Palm Oil (RSPO)
Kuala Lumpur
Palm oil is the world's most popular vegetable oil and demand is surging. It's found in everything from ice cream and soap to biofuel. Indonesia, the top oil-palm grower, is expected to double output by 2030. The RSPO promotes eco-friendly methods.
How does RSPO define sustainable practices?
The goal is to ensure that no new forest or conservation area is sacrificed for palm-oil plantations; that the rights of plantation workers and indigenous people are respected; and that mills and plantations minimise their environmental footprint.
Is RSPO making progress?
Fourteen per cent of global palm oil production – 7 million tonnes – is RSPO-certified sustainable. Many food manufacturers, traders, processors and retailers have pledged to use 100 per cent RSPO-certified palm oil by 2015; Belgium, the Netherlands and Britain have also pledged to do so.
---
Park after-life
Indonesia
[PARKS]
Jakarta's cemeteries soon won't just be a resting place for the dead. The city's governor, Joko Widodo, plans to turn cemeteries into parks as part of his masterplan to create a "green city."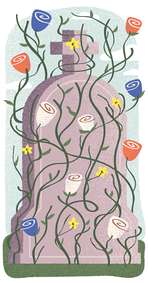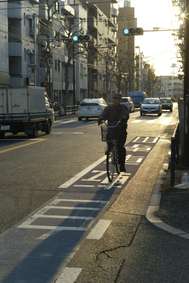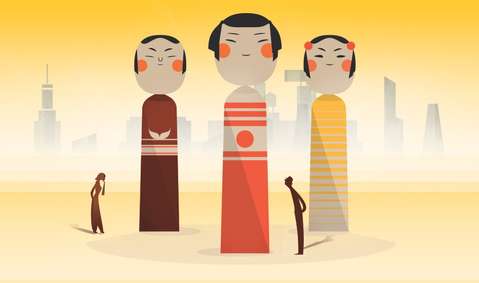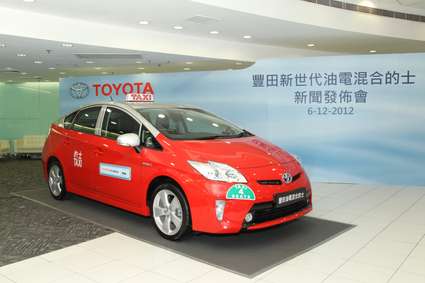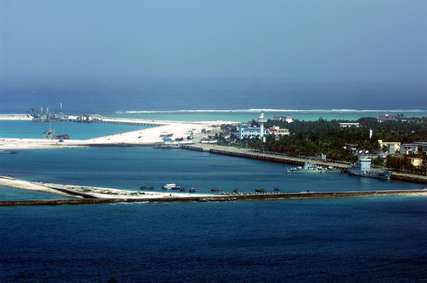 Currently 350 parks cover 10 per cent of Jakarta. The city has plans to triple this park space by 2030 – restoring the level of greenery to how it was in the 1960s – but Widodo wants to make it happen by the end of his five-year term, in 2017.
Jakarta's green areas have shrunk as Indonesia's economy has surged, and experts warn that the city has also become more vulnerable to flooding.
---
Tokyo is no cyclist's paradise: try finding a bike lane. The city has more than 24,000km of roads but only 112km of cycling paths. On Tokyo's famously narrow streets, many cyclists simply opt for the safety of sidewalks.
The Tokyo metropolitan government now plans to add another 100km of bicycle lanes over the next eight years as part of its "Tokyo in 2020" initiative. That's probably enough to reduce bicycle-pedestrian accidents but hardly a boost for eco-friendly two-wheeled transport.
---
Taipei's great leap forward
Taiwan
Last year Fish Huang and her partner, You Ya-ting, became Taiwan's first same-sex couple to get hitched in a Buddhist ceremony. Activists hope a new parliamentary bill will enshrine same-sex marriage in law.
---
Global designs
Japan
[TRADE]
Japan has a solid track record selling cars and electronics in overseas markets but its cultural exports fare less well on the global stage. While Japanese anime, design, fashion and food have won legions of fans around the world, cashing in on that popularity hasn't been easy for businesses. One problem is a shortage of funds needed to reach an overseas audience. Too often, the companies whose products and ideas have raised Japan's soft-power quotient are too small to fend for themselves on unfamiliar turf, experts say.
Japan's government is now trying to remedy that. The Ministry of Economy, Trade and Industry (METI) is considering a plan to set up a ¥40bn (€374m) fund to promote Japan's creative industries abroad. The fund, which would launch next year and could one day sell its shares in a public offering, marks a new phase in the government's strategy of nourishing sectors with growth potential.The idea is to work more closely with the private sector, says Michihiro Kishimoto, an official from METI. Instead of tossing money at short-lived marketing campaigns, in the new plan the government would prioritise ventures that have a shot at success and a chance of generating financial returns.
"The combined public-private spending could amount to ¥100bn (€930m)," says Kishimoto. In recent months, METI has hosted two forums designed to encourage collaborations between big, established companies such as online retailer Rakuten, convenience store chain FamilyMart and property developer Mitsui Fudosan, and independent designers and small businesses that have built a following in Japan. "It would be great if a tie-up came out of the session I attended, but I haven't heard how the government plans to follow through," says Ryutaro Matsuda, who heads Tokyo design firm Oiseau.
---
Track changes
Thailand
[RAIL]
Thailand's ailing railway system has badly needed an upgrade for decades. Now, it's finally on track. Bidding on the €10bn contract for four high-speed rail lines is scheduled for this spring. China, Japan, South Korea and France have all expressed an interest.
It's part of the Thai government's massive infrastructure investment plan that runs over the next 10 years and aims to reduce the country's reliance on road transport.
The first high-speed rail phase is set to connect the southern beachside resort towns such as Pattaya and northern cities to Bangkok by 2018. The second phase is planned to reach all the way to Laos and southern China via Thailand's northern cities. If all goes to plan, Thailand's high-speed push will put the country in a good place to compete in the unified ASEAN market, which opens in 2015.
---
Taxi times
Hong Kong
[TRANSPORT]
One million Hong Kongers take a ride in one of the city's 18,000 taxis every day. Toyota's Crown Comfort makes up most of that fleet – its boxy red frame is an icon of Hong Kong. But now the scene may be about to change. Toyota is marketing the environmental benefits of its newer hybrid Prius taxis to Hong Kong. An initial 20 are on order to arrive in time for the Lunar New Year in February.
---
Bright ideas
Cambodia
[STREETLIGHTS]
The French are coming to Phnom Penh's rescue by installing over 10,000 streetlights in an effort to reduce traffic accidents, cut energy costs and boost tourism revenue in the city. Paris-based lighting firm Citelum runs the project, which will be rolled out under a 20-year contract. "Citelum is interested in frontier markets such as Cambodia," says Nicolas Baudouin, first secretary at the French embassy in Phnom Penh. "But this is more than a mere business transaction given the social impact it will have on the urban development of the city."
---
Troubled waters
South China Sea
[SANSHA]
China's new "it" tourist destination, a speck of an island with few roads and no sewage system, lies in one of the world's most bitterly contested seas. Postcards haven't been printed yet, or hotels built. But mass tourism is coming to Sansha, a village of 1,000 people in the South China Sea which, last summer, was named a prefecture-level city in an effort to assert Chinese sovereignty over the potentially oil and gas-rich region.
China's state-run media has begun publishing photo-spreads featuring Sansha's turquoise waters and white-sand beaches, and playing up what one expert hails as "patriotic tours". New official maps of the islands have been printed and a cruise line has been planned to Sansha from China's southernmost province, Hainan Island. Fresh infrastructure developments are also under way although, given the likely reaction of China's neighbours, an international terminal and passport control can probably wait for now.
---
A Hindu marriage bill could be passed in Pakistan later this year, giving married Hindus a set of rights they have long been denied. Hindu marriages are not currently officially recognised.