Architecture / Global
Building momentum
2012 offered many architectural talking points, from Renzo Piano's pointy Shard in London to K2S's small but perfectly formed wooden Chapel of Silence in Helsinki; 2013 promises even more. Here are seven projects completing this year that will steal the headlines.
1.
Bosco Verticale
Milan, Italy
Firm: Boeri studio
Completes in summer

Stefano Boeri's Vertical Forest looks like one of those eco concepts that stands no chance of ever getting built, but this one is the real McCoy. A project for metropolitan reforestation, these apartment blocks stand 110 metres and 76 metres tall in the central neighbourhood of Isola. Along with a host of shrubs and flowers they will house 900 trees, equating to 10,000 sq m of forest.
stefanoboeriarchitetti.net
---
2.
Park Hill Estate
Sheffield, UK
Firm: HawkinsBrown and Studio Egret West, Grant Associates
Completes in January
With its "streets in the sky" Park Hill Estate was seen as one of the most ambitious post-war inner-city developments. It was designed by Jack Lynn and Ivor Smith and at 32 acres it's the biggest listed structure in Europe but has fallen into disrepair. This revitalisation is about making it more welcoming and accessible, with dreary brickwork ousted in favour of brightly coloured aluminium cladding, chunky concrete panels replaced by slimline ones and apartment rooms looking north and east fitted with bigger windows.
hawkinsbrown.com; egretwest.com; grant-associates.uk.com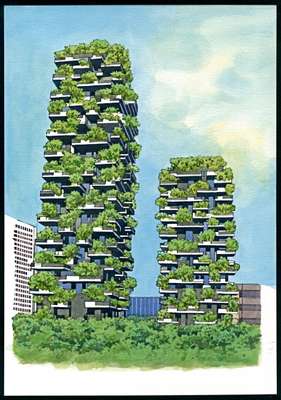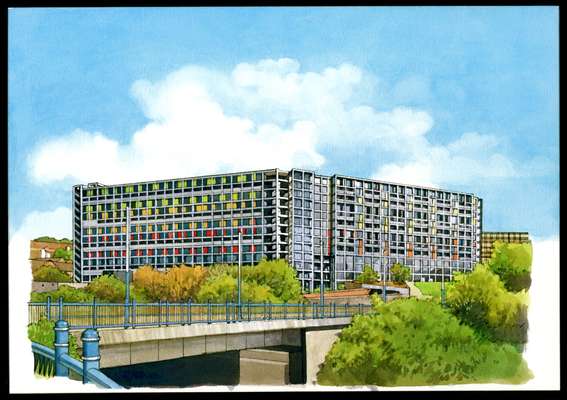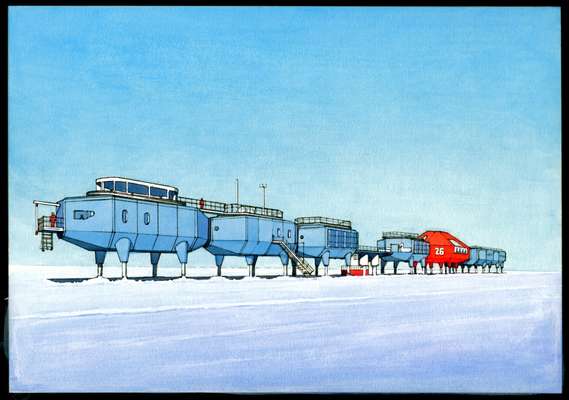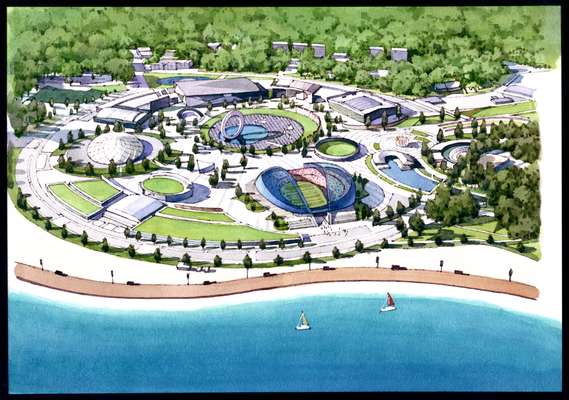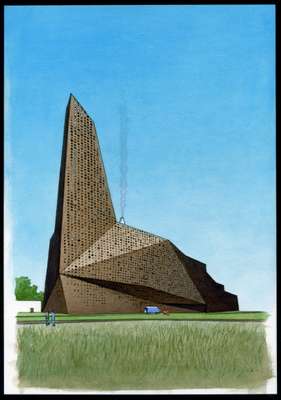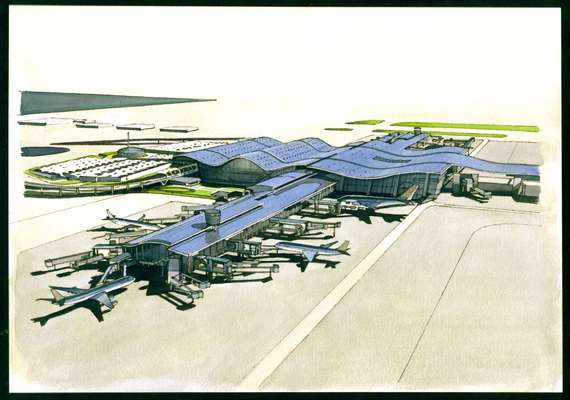 3.
Cardboard Cathedral
Christchurch, New Zealand
Firm: Shigeru Ban Architects
Completes in February

Exactly two years after the Christchurch earthquake inflicted crippling damage on the city's 19th-century cathedral, a temporary replacement will open its doors. This one mirrors the plan and elevation of the original building but is made mostly of cardboard. It comes courtesy of Japanese architect Shigeru Ban, who has experimented with cardboard as a sustainable and affordable building material for years. The pitched roof comprises locally made tubes of equal length that have been laid out so that the roof of the altar end is at a more acute angle than that at the front. The base is formed of 7-metre-long shipping containers. The building will hold 700 people and when its job is done here – as a stand-in until funds are raised for a permanent replacement – it could be resurrected elsewhere.
shigerubanarchitects.com
---
4.
Halley vi Antarctic Research Station
Brunt Ice Shelf, Antarctica
Firm: Hugh Broughton Architects
Completes in February

Based on a floating ice shelf 1,500km from the South Pole, Halley is the southernmost research station operated by the British Antarctic Survey. Its new base will replace Halley V, whose ice shelf is expected to separate and float away in the next decade. To avoid this happening to the new station, HBA has designed it in modules that can be relocated as weather conditions dictate.
hbarchitects.co.uk
---
5.
Incineration Line 6
Roskilde, Denmark
Firm: Erick van Egeraat
Completes in autumn

Not since Bankside power station (now Tate Modern) has an industrial building looked so cathedral-like. But below the incineration plant's 100-metre-tall spire, its function is referenced in the façade's back-lit laser-cut circles that glow like embers at night.
erikvanegeraat.com
---
6.
Fisht Olympic Stadium
Sochi, Russia
Firm: Populous
Completes in second half of the year

The 2014 Sochi Winter Olympics will be spread across two sites: the Mountain Cluster for skiing and the Coastal Cluster, comprising a skating rink and a main stadium. The brief for the latter was to create a structure that could also host Fifa World Cup matches in 2018. It has evolved into a vast development that includes an airport, harbour, universities, hotels and shopping centres.
populous.com
---
7.
The New Doha International Airport
Doha, Qatar
Firm: HOK
Completes in third quarter of the year

A large slice of reclaimed land on the edge of the Arabian Gulf is home to Qatar's new airport. A massive upgrade for the country, it's designed specifically to be able to handle the Airbus A380. An aerial view shows that the 588,000 sq m structure is shaped like an aircraft. As well as all those gates, the architects have designed a mosque, two 100-room luxury hotels, a spa and enough retail space to entertain an estimated 24 million passengers a year.
hok.com