Culture / Global
Culture
Briefing
Books, films and music to make a date for.
Ready for my close-up, Mr DeLillo
Making a name for yourself just isn't enough anymore. If you want to get ahead you need a headshot, and there are no author portraits more telling than the dust-jacket miniatures of literary heavyweights.
Robert Bound
Before your eyes settle on these words you'll have spied the old mugshot atop the page. That little twinkle-eyed, half-smiling pose is known as the photo byline and Monocle's are smarter than most – look, I've had a watercolour wash splashed over my close-up. Lucky Robbie. So what do you think? Do you trust what I have to say?
Newspaper and magazine photos have a similar formula: restaurant critics, political sketch writers and sports pundits are all encouraged by their editors to suit-up and pose for a shot. With very few exceptions, the effect is to make this breed seem at once amusing and amused, to err toward erudition but wear their learning lightly; to be smart but not superior, a bit arch without veering into roaring camp. In short, to be the friend that knows just enough more for you to seek his point of view (which will then be delivered with a punchline).
If the photo byline is a tricky thing, the author portrait is seriously tough. I'm writing this as I rifle my bookshelves for dust-jacket portraits in novels, history books, rock memoirs, travel literature and sports writing. Umberto Eco in The Prague Cemetery looks somewhere between a fearsomely intelligent contemporary polymath and an avuncular Italian maitre d'.
In Vanished Kingdoms, Professor Norman Davies exhibits a steely scrutiny and an amused intelligence, while in Paul Auster's Leviathan the American writer looks intensely authorial yet ethereal, like a religious portrait. "Do I exist at all?" I wonder as I look at it, "Or am I just a character that will disappear on a rainy night in New York?" The correlation between the gravity of the prose and the intensity of the portrait is obvious.
It's OK for a cricket commentator's biog to sport a picture of the author looking clubbable – broadcasters are everymen; and Keith Richards looks suitably dishevelled on the cover of his memoir Life. But how to negotiate myself up the next rung of the cultural commentary ladder? Fasten my shirt buttons and stare down the lens? Look away, as if enraptured by a symphony? Employ the thespian right-handed chin-hold? Or maybe actually reading the books I listed rather than trying to channel the author portraits will lend me the necessary gravitas to be exhibited on my face..?
---
Culture cuts
Spin the globe and stick a cultural pin in it
FILM: THE IMPOSSIBLE
Based on a true story about a Spanish family caught up in the 2004 Indian Ocean tsunami, the film has been given a commercial edge with Ewan McGregor and Naomi Watts in leading English-speaking roles. After battering domestic box-office records in Spain, director Juan Antonio Bayona (The Orphanage) has injected a much-needed jolt into the local film industry. Universal acclaim aside, prepare yourself for some first-class emotional manipulation. There won't be a dry eye in the house.
FILM: FIN
Another sign that Spain is embracing the blockbuster model, FIN (The End) is an apocalyptic psychological thriller, based on David Monteagudo's best-selling novel. The premise is simple: a group of old friends reunite for a weekend retreat in the hills, but a mysterious event stirs up old tensions, threatening the natural order. Further proof that Spain is throwing off the shackles of its art-house reputation and going straight for the commercial jugular.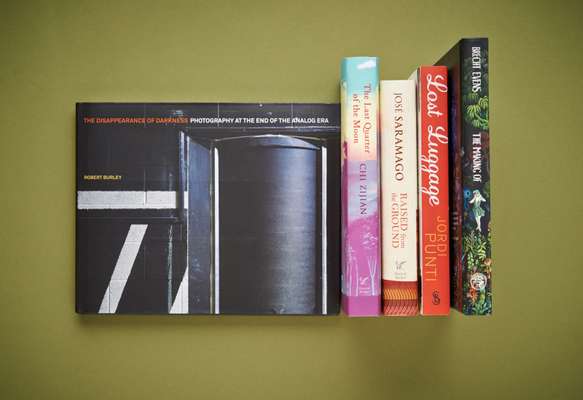 FILM DISTRIBUTION: By Southeast Asian standards, the new Laotian horror flick The Red Scarf (Pha Phan Khor Si Daeng) cuts a similar path to its many predecessors: based on a traditional folk tale hailing from the region, the plot revolves around Sith, a witch doctor who returns from the city to his rural home wearing a mysterious red scarf.
Set in Laos in the 1980s, the film is largely shot in the villages and paddies of this landlocked nation, and while its storyline and special effects may seem a little naive to Westerners, for Laos it pushes the envelope. Only recently a new movement called Lao New Wave established itself; its project, At the Horizon, was the first Laotian film in history to show guns, violence and women in contemporary dress. The Red Scarf, which premiered in Vientiane and Bangkok in December, is helmed by the well-known Thai director Sakchai Deenan, whose trilogy Sabaidee Luang Prabang was well received by Laotian audiences. Sakchai is said to have written The Red Scarf after his friend died whilst sleeping overnight in a car, with the film serving as a reminder never to take the future for granted.
The pan-Asian (China/HK/Singapore/Thai) flick THE EYE (2002) grossed roughly $2m and was later remade with Jessica Alba

SHUTTER (2004), about ghostly images appearing in photographs, took around $7m at the box office.

BUPPAH RAHTREE (2003), a comedy/horror flick, gained a cult following after screening at the 2004 Toronto Film Festival.
MUSIC: Mando Diao
It was 2012's most surprising album in Sweden and this year it hits the rest of the world: the blaring rock group Mando Diao is releasing an entire record of slow songs and, at the same time, making their debut in Swedish. Critics and audiences alike have fallen head over heels for Infruset, where the band has set the poetry of famous Swedish 19th-century poet Gustaf Fröding to their own melodies. Mando Diao has previously released five studio albums, starting with Bring 'em In back in 2002, but Infruset is their most successful yet: the beautifully melancholic single 'Strövtåg i hembygden', about a man's nostalgic visit to the village of his childhood, has dominated the charts since its release at the end of October, and the album itself went platinum in six weeks. Curiously, the band has said that their Swedish-language venture will be a one-time-only event. The next album is already in the making – in English.
---
On record
Sounds from around the world
A trip to Nashville is in the offing. If you had to be locked within one city's walls for the rest of your life, your ears would choose the home of CAITLIN ROSE, whose second album, THE STAND-IN, drips effortless songwriting, expert picking, some bon mots on love and heartbreak and a general atmosphere of sippin'-whisky philosophy meets strong woman. What a lovely record from the young great from Tennessee.
Look, BEN HARPER's back, proving they still make them like they used to. His LA-cut GET UP! is a 10-song duet with harmonica master CHARLIE MUSSELWHITE that leans heavily on swampy blues (although maybe they dredged the swamp), gospel and R&B to provide a late-night thing that works fine on headphones but is certain to be a live joy.
Like a weird German uncle with interesting hair, the looming, oddly ever-alluring Krautrock spreads north with Helsinki trio K-X-P's II, their second album of synthy, frosty, drone-with-a-pulse. The "K" stands for genius pop producer Timo Kaukolampi, responsible for Norwegian starlet Annie's chart success. K-X-P's accessible bombast could have troubled a few charts, filled a few arenas perhaps, back when that stuff mattered. 1975, then.
BOMBA ESTÉREO's third album (it'll be their breakthrough) ELEGANCIA TROPICAL mixes a touch of trad Colombian folk with contemporary electro and alt-rock, an artistic sensibility and some sultry-cum-Jamaican dancehall vocals. It's mostly a gorgeous and transporting thing that should get itself on a tourbus and head to Europe for the festival season as soon as this weather clears up.
El Alma y El Cuerpo

Lo Que Tengo Que Decir

Bosque
---
Q&A
Carole Corm
Author of Beirut Revealed
Lebanon
With a family in publishing since 1920, Monocle's Beirut correspondent decided it was time to give it a go herself and founded Darya Press, specialising in books on the travel, food and architecture of the Middle East.
There's a preface on the clichés of Beirut – does the book aim to evoke the real city over the "Paris of the Middle East"?
Guides and articles always throw in some of the clichés associated with the city, whether it's the Green Line or the comparison to Paris, yet to locals these ideas have well passed their expiry date. The city is more complicated than these images suppose.
The photography in the book has a magazine feel. What was your aim there?
Foreign guides to Lebanon tend to feature "orientalised" imagery of Beirut: women wearing veils next to girls in mini skirts, mysterious archways. The images here reflect Beirut in 2012: a chaotic, busy architectural setting that is changing by the day.
Your Q&A section with local art dealers, fashion designers and the like is a nice touch.
I tried to get a happy mix of people for the interviews: writers, architects, wine critics, socialites... everyone has something to say on Beirut. I hope that 50 years from now people can read these interviews and get a feel for the trends and atmosphere of the city as it is today.
---
Fiction
The Last Quarter of the Moon
Chi Zijian
This elegant story turns back from the bullish Chinese present to calmly return and meet its eye. As the finely balanced life of north-eastern China's remote reindeer-herding Evenki tribe is touched by the slow-moving industrialisation of the state, an old woman reflects on nature, the seasons, the Japanese invasion, the cultural revolution and the futility of resisting any of them. The rhythm and detail of nature temper tough modernity in this moving story of a changing country.
Fiction
Raised From the Ground
José Saramago
Saramago's pre-fame, pre-Nobel laureate novel focuses on the place where he grew up, Portugal's Alentejo – the "bread-basket" – and the kind of rural poverty in which he spent his childhood. Here, his fictional Mau-Tempo family subsist in that basket. This work from 1980 is where Saramago tested his modernism, where his communist sympathies were exercised and where his belief in uplifting the downtrodden spirit were advertised. It's a book of force, humour and humanity.
Fiction
Lost Luggage
Jordi Puntí
Like Portugal's Saramago, Catalonia's Puntí harnesses something of the European oral tradition and turns it into prose. This is another book that hinges on storytelling, big plots, dictators and deaths in the family. Four brothers scattered across Western Europe are brought together for the first time by the death of their father to embark on a journey into their elusive family history. Big, bold, funny and confident.
Illustrated fiction
The Making Of
Brecht Evens
The Belgian cartoonist returns with a spellbinding watercolour adventure about Peterson, an artist who feels his big break could come from an art festival he's set to attend if only he could gee up its organisers to laud him as the genius he'd love to be. It's an odd, absorbing story about the art and ego of making and, of course, it all goes wrong. Evens's northern European eye ensures the devil is in the detail in this modern-Bruegel take on fame.
Photography
The Disappearance of Darkness
Robert Burley
In this non-more-meta portrayal of the demise of photography on film, Burley shoots the once-mighty photo-industrial towns – Kodak's Rochester, New York, Agfa-Gevaert's Mortsel, Belgium – to tell the story of film stock's sad slide. Burley calls the book his "march backwards into the future" and it's tough indeed to imagine these industrial sites being anything other than the subject of sad photos anymore. Burley's prose is spare, and the poignancy of his pictures of rusty Ilford trucks and cardigans left on office chairs give some of these scenes the appearance of the aftermath of a terrible industrial accident, proving, perhaps, that the lens truly never lies.